Aedan Mooney rose to the top of a group of 16 exceptional athletes following several days of riding and stable management at this year's Lindsay Maxwell Charitable Fund/USHJA Emerging Athletes Program National Training Session, which was held at Lake Erie College Equestrian Center in Painesville, Ohio.
"This program is amazing, and even just being here is amazing," Mooney said. "It's just such a cool experience, and winning is beyond my expectations. I am just so thankful."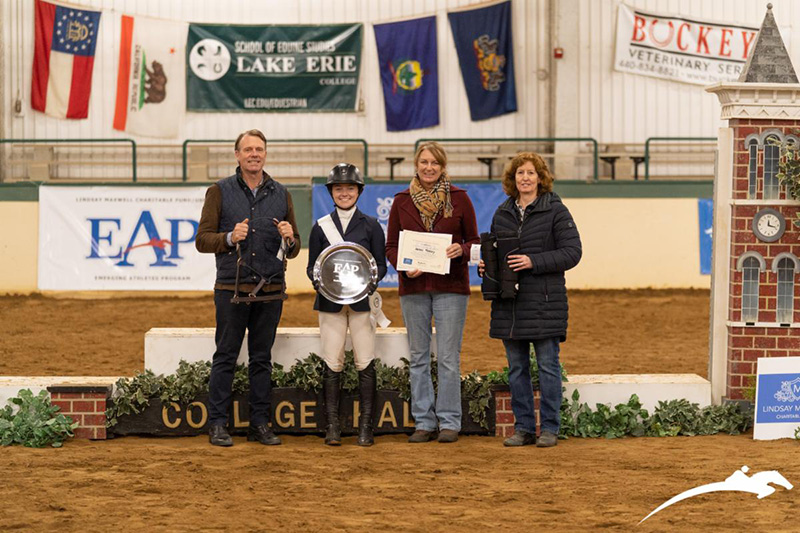 Mooney, 16, of Golden, Colorado, was a first-timer at EAP Nationals this year, but she quickly impressed lead clinician Peter Wylde and the EAP Committee with her ability to adapt to different horses as well as her eagerness to learn and be engaged in the barn.
"I must say we were really impressed with Aedan's riding throughout the weekend," Wylde said. "We felt like she just displayed an incredible style of riding, which we loved; feel for the horse; understanding—and she actually had quite a difficult horse to ride."
Mooney showcased her ability to handle adverse situations and adapt to new horses quickly throughout the training session.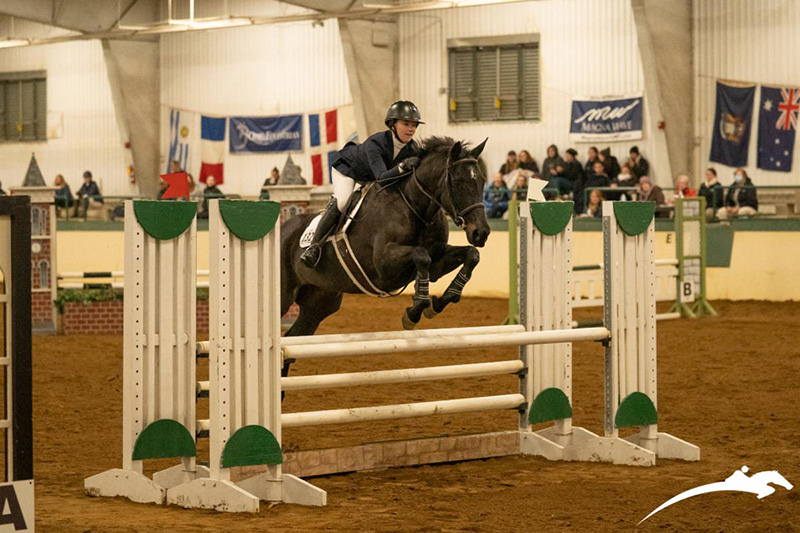 On the final day of the session, the EAP Committee decided to bring back five riders—Mooney, Annalise Manoog, Ellie Kurtz, Nicole McMillion and Clare O'Brien—and switch them to different horses in a work-off  to determine the winner.
"We had five riders in the work-off, which it isn't often that we have five," Wylde said. "But this was such an exceptionally good group of kids. All five riders had fantastic weekends and rode really well, and there were even probably three more or four more that could have been up there, but we had to at some point draw the line."
Reserve champion Manoog, 17, of Centerville, Massachusetts, also stood out to Wylde and the committee on both the horse she drew and the horse they switched her to for the work-off.
"I had so much fun this week," Manoog said. "I had a really good time being able to ride two really cool horses, two completely different rides than what I'm normally used to. I loved doing all of the seminars, not only the riding with Peter, but everything back in the barn with Colleen [Reed] and all of the other different other clinicians that they brought in. I thought it was really special to learn so much in just a couple of days."
Manoog also earned gold in a modified Nations Cup competition that was part of the week, along with her teammates Grace Crawford (Dripping Springs, Texas), Elizabeth Schulz (Marietta, Georgia), Lauren Thomas (Kingsport, Tennessee) and stable manager Kathryn Perkins (Olympia, Washington) as part of Team Kraut.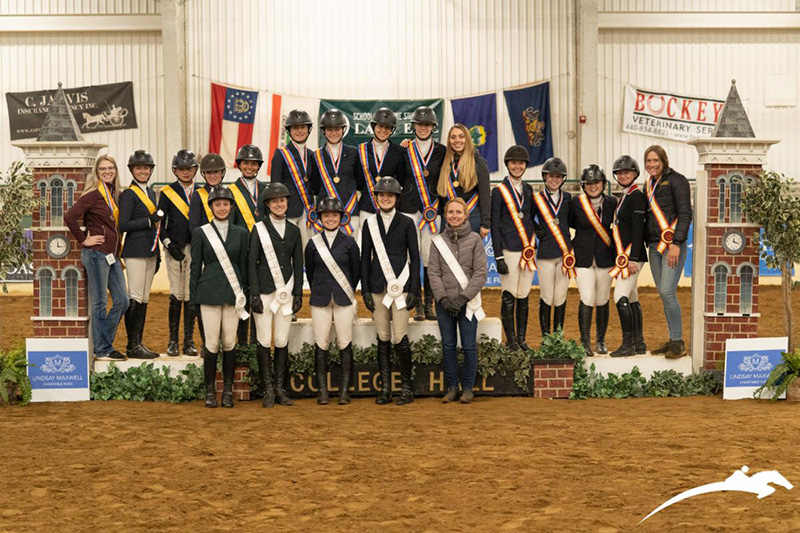 Team Farrington, made up of Skyler Allen (San Ramon, California), Kurtz (Redmond, Washington), O'Brien (Dallastown, Pennsylvania), Emily Grace Swinson (Pinehurst, North Carolina) and stable manager Rebecca Hopkins (Northville, Michigan), earned silver after a jump-off between Allen and Thomas of Team Kraut.
Clayton Farrell (Venice, Florida), McMillion (Huntington Beach, California), Madeline Pilz (Bonsall, California), Cameron Trimino (Newport Beach, California) and stable manager Payton Hotter-Jensen (Arvada, Colorado) earned the bronze as Team Springsteen.
Team Ward, made up of Mia Jones (Cypress, California), Mooney, Grace O'Connell (Long Grove, Illinois), Jessica White (McKinney, Texas) and stable manager Leslie Reynolds (Fulton, Montana), was fourth.
The Outstanding Stable Manager Award went to Hunter Schon. All five EAP National Training Session stable managers were also invited to attend a USHJA Gold Star Clinic to assist participants as stable managers at the clinic.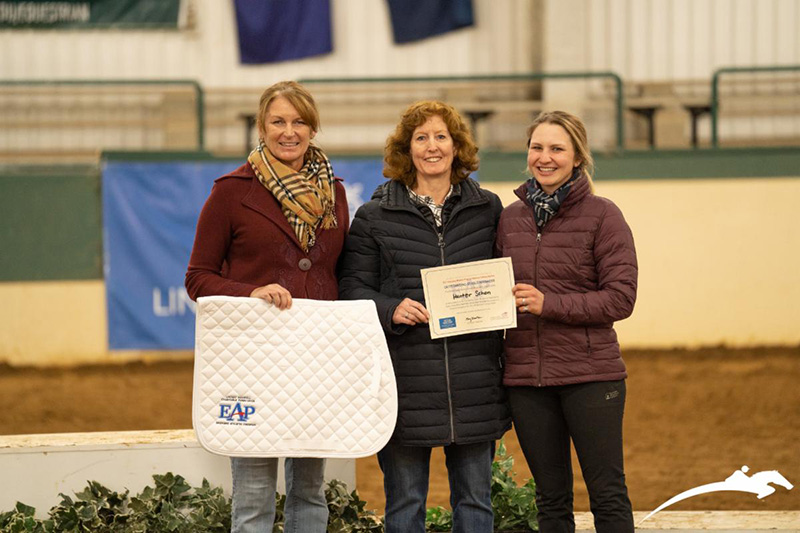 The EAP Sportsmanship Award, which is decided by EAP participants, went to Cameron Trimino. The Charles "Chuck" Keller Grant for Equestrian Excellence was awarded to Mia Jones. The Best Groomed Horse Award went to Donell "Telly" ridden by Madeline Pilz. The EAP Outstanding Horse Award went to Calypso, owned by Lake Erie College.