It began thanks to a chance introduction at the 2005 Maine State Bar Association summer meeting.
There, a colleague introduced MSBA president Meris Bickford to Marilyn Goodreau, president of the Maine State Society for the Protection of Animals. Though a lifelong state resident and avid animal lover, Bickford had never heard of the 133-year-old organization. The women hit it off, and several months later, Goodreau invited Bickford to the MSSPA's farm in Windham.
"I asked her how many horses she had there, and she said 100," Bickford recalled. "I couldn't imagine an animal shelter in Maine with 100 horses that I wouldn't know about. But you know what? She wasn't lying!"
Upon visiting the facility, Bickford found not only horses but dozens of cats and dogs, a handful of pigs, and a herd of goats. What it didn't have were any non-profit essentials, such as an adoption program, a volunteer network, and most importantly, a long-term plan for fundraising. Bickford asked to see their budget—and determined the organization would be bankrupt within 24 months if it didn't change its model.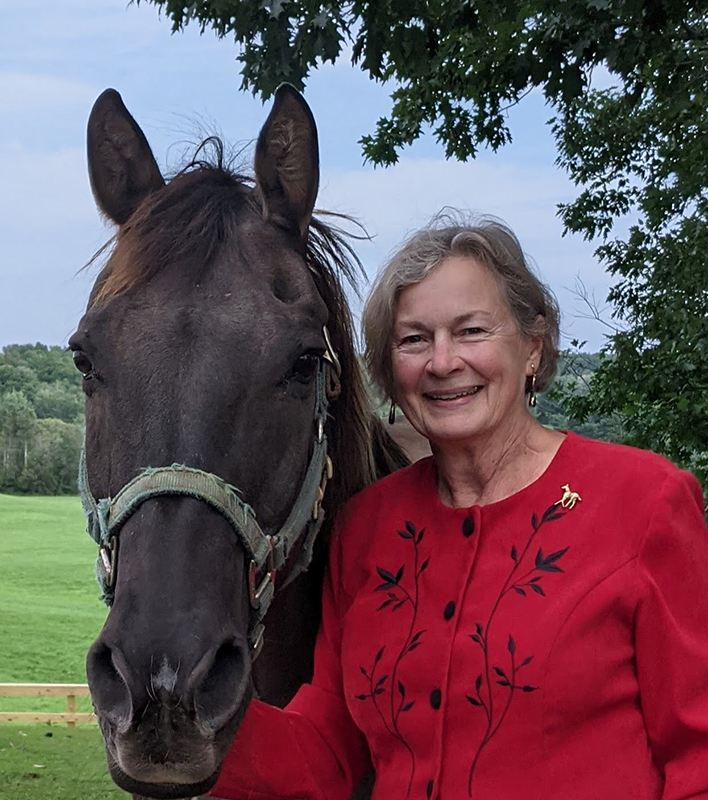 "I asked them what the plan was, and they didn't have an answer," Bickford said. "I'm a horse lover and animal person, and I was at a space in my life where I said to myself, maybe with a little luck, I can do something about this."
Bickford left her role as senior vice president and chief executive trust administrator for a local bank, and was named the new CEO of the MSSPA in 2007.
During her 15-year tenure, Bickford transformed the MSSPA from a non-profit on the brink of collapse to an effective animal-assistance organization. When she retired in January 2023, she left behind a thriving organization with a comprehensive financial management plan and a $10 million endowment.
In recognition of her efforts, Bickford was presented with the EQUUS Foundation Humanitarian Award during the U.S. Equestrian Federation Annual Meeting in January. The award is presented annually to an individual or group "who has devoted considerable effort to making the quality of life of our equine partners paramount."
"I've had many wonderful opportunities in life, and I'm grateful for all of them," said Bickford, 70. "But [serving as the MSSPA CEO], for me, was the most meaningful."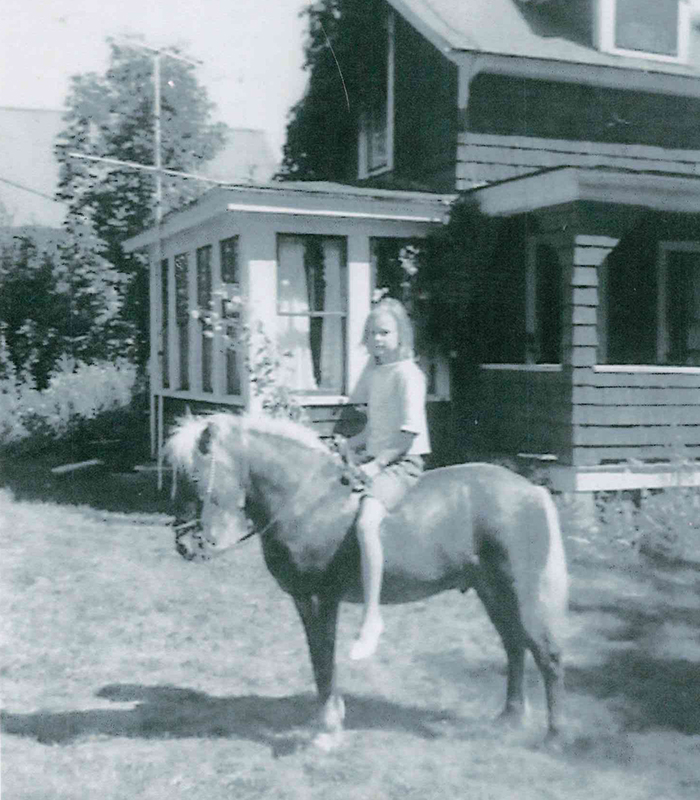 Like so many equestrians, Bickford caught the "horse bug" young.
"My mother used to say I was 'born neighing'," she recalled with a laugh. "From my earliest consciousness, I have loved horses and all animals."
The second child of four, Bickford relentlessly begged her parents for a pony. For her ninth birthday, they presented her with Skipper G, a free 13-year-old Standardbred fresh off the track.
"He was kind beyond belief, and he loved children," Bickford said. "He had some idiosyncrasies: You couldn't saddle him, but you could ride him bareback. He would put his head through the kitchen window, and my mother would give him toast."
Not long after, Bickford also "collected up" a Shetland pony named Prince, who was occasionally allowed in the house to watch TV with Bickford and her siblings. And while the entire family loved animals—cats, dogs, and rabbits were also part of the assemblage—Bickford was the only true horse lover. She even balanced backyard horse ownership while earning a history degree from the University of Maine in 1975.
But it was ultimately law—not horses—that became Bickford's professional calling. It was while waitressing in Bangor, Maine, that she met a lawyer named Marshall Stern. He hired Bickford to manage his law office and became her mentor.
"I loved Marshall, and we became very good friends," Bickford said. "It was a wonderful opportunity for me to see how the legal world worked."
With Stern's encouragement, Bickford enrolled at the University of Maine School of Law in Portland. Working at several legal aid clinics while there, Bickford realized she would be in a powerful position to help the less fortunate as a lawyer. Upon completing her degree, Bickford was recruited to serve as an assistant attorney general for the state of Maine.
"For five years, I did child welfare litigation, and worked on the child protection side of things," she said. "It was not pleasant, but it was rewarding in a lot of ways."
Later, Bickford served as the state's bureau director for Child and Family Services, where her duties encompassed both influencing public policy and supporting case workers.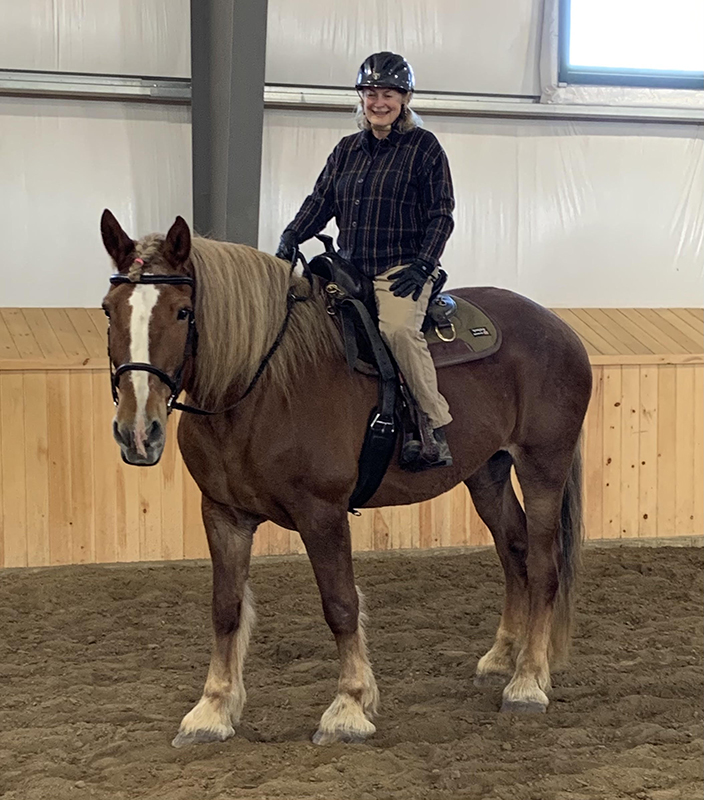 "It was a position I was probably a little immature for, because it required a lot of legislative appearances," she said. "I'm not very diplomatic, so getting along with both sides of the aisle I found to be a challenge."
By then a mother herself, Bickford also struggled with the often life-changing decisions she had to make for abused or neglected children on a daily basis. After two years in the role, she asked for a reassignment.
"It was too much for me," she said.
She was then appointed the department's chief administrative officer. Describing the role as a "quasi-judicial" position, she ran administrative hearings on matters ranging from child support to foster home licensing to day care.
"I enjoyed that a great deal," she said. "It was a pleasure to diplomatically ensure that the clients were getting everything they were entitled to."
During the decade-plus that Bickford spent in public service, she gained skills related to litigation, public policy, administration and personnel management. She didn't know it then, but these skills would prove critical when it came to saving the MSSPA.
As MSSPA CEO, one of Bickford's first actions was to bring in an outside consultant to assess the nonprofit from top to bottom. It was already clear that major changes were needed, and no further animals could come in until both an adoption program was established and the organization was on firm financial footing.  Achieving these goals required a sea change in the organization's management structure and practices. Progress was challenging at times, and difficult decisions often fell to Bickford.
"I was able to use a lot of the skills I'd learned along the way, including handling legal work like animal welfare cases," Bickford said.
The organization started applying for grants and raising money. Anyone who worked with Bickford at the MSSPA will tell you she has a catch phrase: "She who raises the money, wins."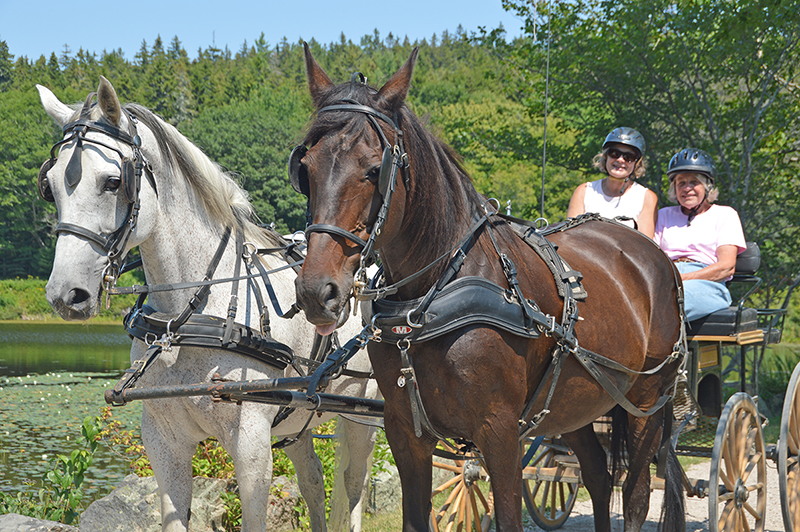 "The fact of the matter is, in nonprofit administration, if you're not pretty comfortable presenting to anyone and everyone about why you're doing what you're doing, you are not going to succeed," she said. "I don't care how good of a horse person you are, if you don't raise enough money, you can't get the job done."
In her previous work as a trust administrator, Bickford helped wealthy Maine residents fulfill their philanthropic goals. That work gave her a deeper understanding of the varied motives behind charitable giving, which in turn helped her to be effective in attracting new supporters to the MSSPA and cultivating long-term relationships with donors.
As the organization's financial picture stabilized, other positive changes were implemented. The volunteer program was launched in 2011 (today there are over 200 participants), and in 2018, construction of an indoor training arena and attached visitor center was completed.
Additionally, Bickford is responsible for establishing Maine Horse Matchmaker, a program helping to connect potential owners with horses in need of rehoming, as well as the Feed and Care Bank, which provides short-term financial assistance to cover essential equine care for Maine horse owners in crisis.
Eighteen months ago, with the MSSPA exceeding its goals, Bickford knew it was time for new leadership.
"I have a belief, based on my life experiences, that you need to know when your time is over, and let people with new ideas and new philosophies come on board," she said. "It's a changing landscape all the time.
"And I don't mind admitting it, but I wanted to go out on a high note," Bickford added with a laugh. "Everything was great, we were crushing every financial record, the adoption program was at its peak, the volunteer program was exploding—it was the perfect time to leave, and to give this opportunity to someone when [MSSPA] is in really good shape."
But as her retirement grew imminent, Bickford realized she wasn't ready to put up her feet just yet. And so, she has returned to the place where her career began—Maine's Department of Health and Human Services—where she assists impoverished families to obtain essential social services. Bickford is frustrated by the inefficiency of getting aid to those who need it most—and she is hoping to change that.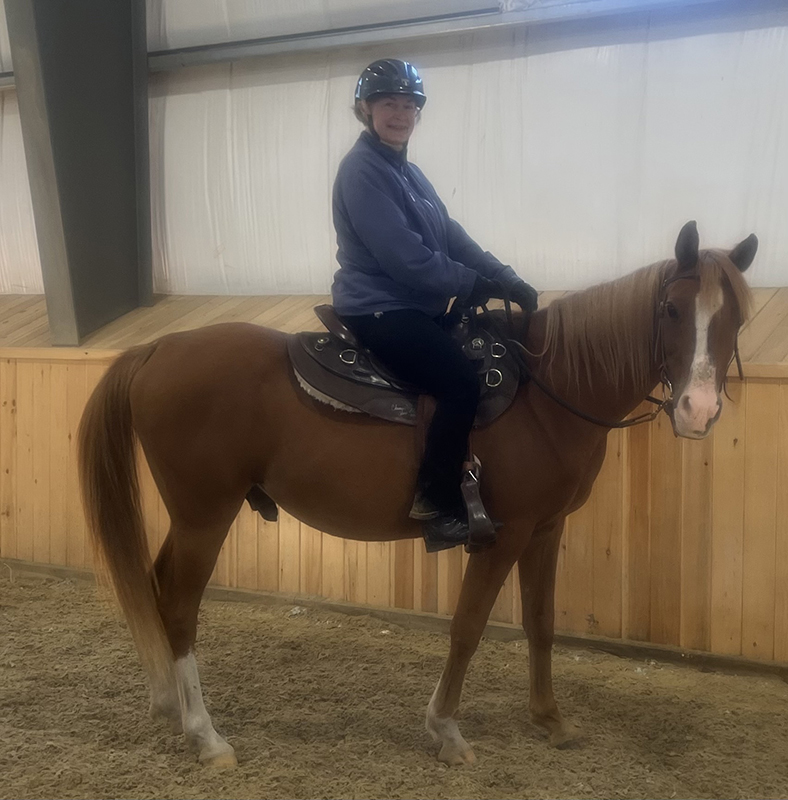 "I feel quite passionate about it," she said. "I've been on the front line, and I need to know how the system is broken before I can try to use some of the influence I have to make it better."
Despite her departure from the MSSPA, horses still play a role in Bickford's daily life. In 2022, she adopted Houdini, an Arabian gelding, and enjoys spending time with him. She also is thrilled to have her two adult daughters living nearby. Though neither shares her passion for horses, both understand that Houdini is family.
"They don't 'neigh,' " Bickford said jokingly. "But they know that whatever horse or horses I have, they are in my estate plan, and these girls will be sharing with the horses."