Lexington, Ky.—Nov. 9
After Jim Koford won Friday night's Grand Prix open championship at U.S. Dressage Finals aboard Adiah HP he said to watch out for his freestyle Saturday night—he had made a last-minute music change, and it just might be magical.
Koford is the reigning champ in the event—he won the 2017 Grand Prix open freestyle championship with a crowd pleasing routine set to western music. This year his music was a fun, jazzy ensemble paying homage to Adiah HP's breeder and owner Sherry Koella. Before she started breeding Friesian Sport Horses, Koella spent over two decades traveling the world as a magician.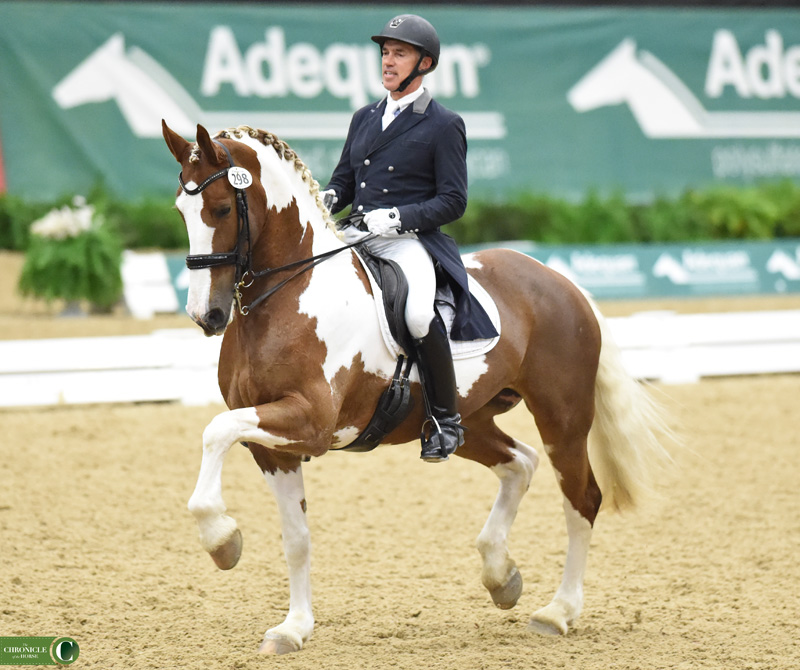 "The music in the freestyle was from the owner's Vegas show; she was the illusionist," Koford said. "So this was a fun way to bring up her past."
"I did stage magic and illusions and had a great time," Koella said. "And then I met my wonderful husband, and we have a farm and breed horses, and thanks to Jim we are winning!"
Koford competed the Koella's Friesian-Dutch Warmblood cross stallion, Nico, who is the sire of his current mount Adiah HP.
"I saw [Adiah] pop out when she was born, and I cried," Koella said. "We just love her."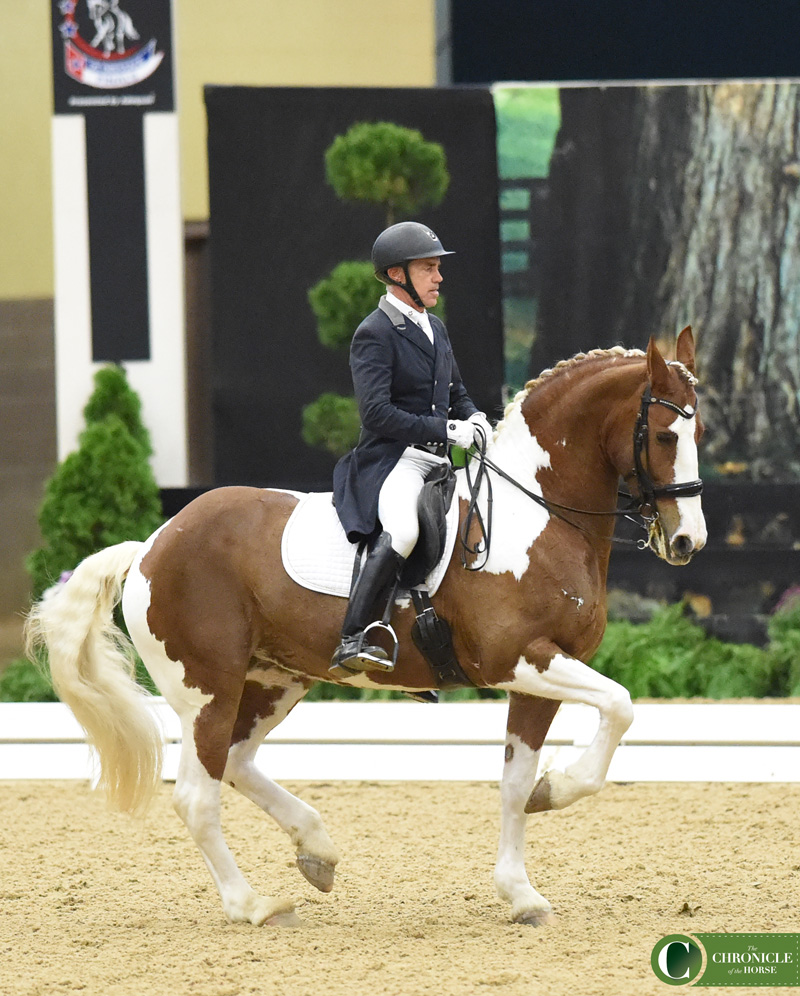 Saturday night was a proud moment for Koella as a breeder as she had two homebred horses in the field—Vashti has the same sire as Adiah HP, Nico, and competed in the class with Kristin Wasemiller-Knutson. They scored a 65.14 percent.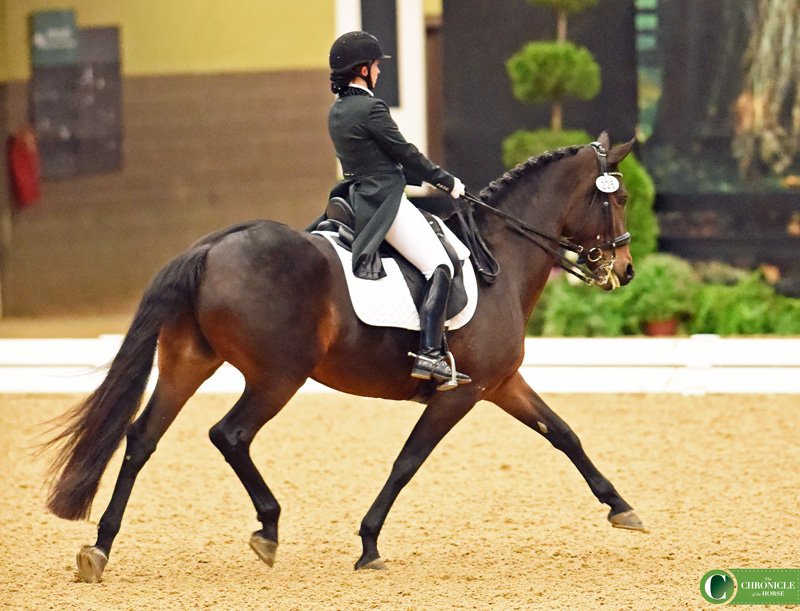 "Kristin actually pulled the music together for us," Koella said. "She did the western music from last year as well. She's a rider, but she found out she has this wonderful talent for arranging music, so she put this new arrangement together for us."
Koford's new freestyle was a huge hit. Adiah gave another incredible expressive performance and sashayed away with another championship. The crowd loved their routine so much they started cheering all throughout different moments of Koford's ride.
"I love when the crowd cheers," Koford said. "Yeah, her ones are a little vulnerable, and she can be a little more sensitive during those. The cheering helps during the piaffe, not so much the ones, but as a whole I'd much rather have them into it. When she hits the piaffe she's like, 'These are my people!' "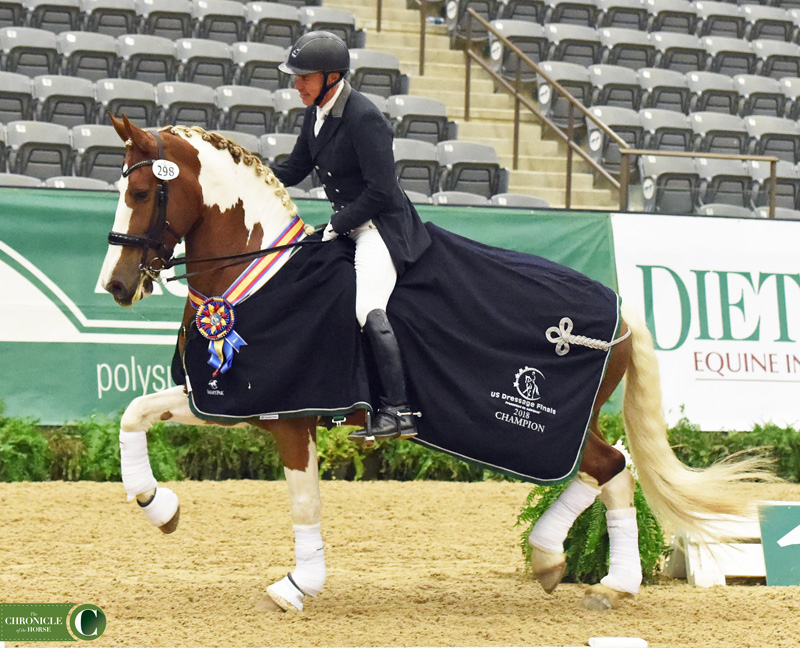 Koford and Adiah just narrowly defended their win over Heather Mason—she rode Warsteiner to a 71.54 percent for second.
"I don't know what to say because these are my friends," Koford said. "We have all been playing tag all year; one weekend they win; one weekend I win. I've been in the business for a long time, and I'm so happy to just be playing the game. This is just icing on the cake."
Click here for full results, and check out the Dec. 10 magazine for more in-depth reporting.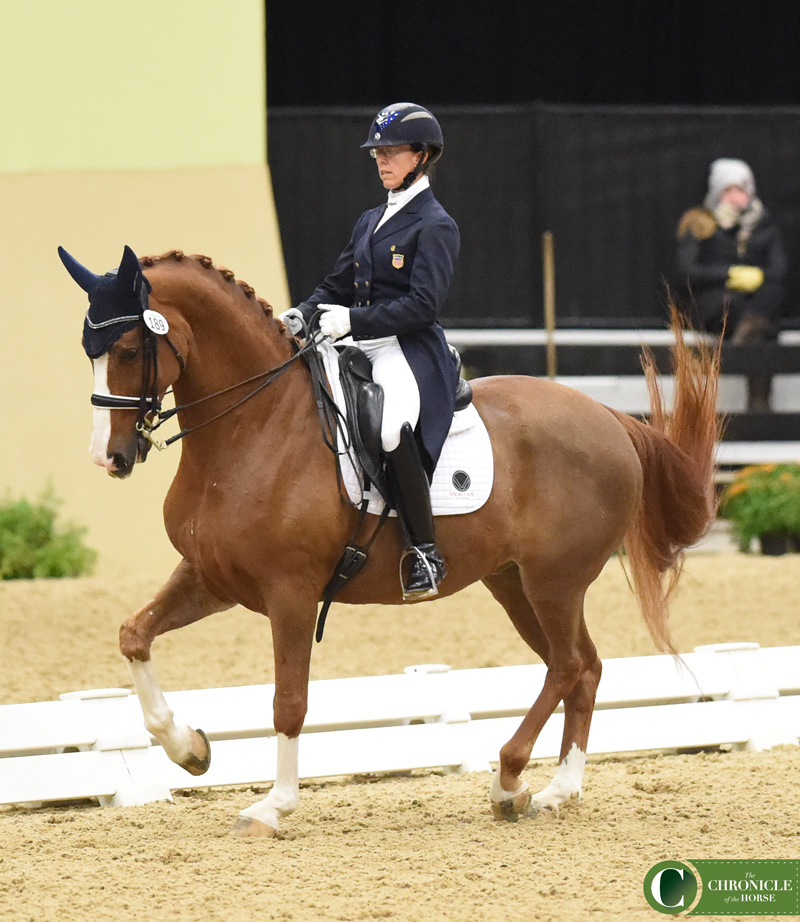 Want more from U.S. Dressage Finals? We've got plenty more stories, click for all of the Chronicle's coverage.
Click here for full results from U.S. Dressage Finals and check out the Dec. 10 magazine for more in-depth reporting.