Miami Beach—April 6
Arera C isn't just anyone's ride. But that's fine with Maikel van der Vleuten. Over the last five years he's learned just how she ticks, and she's responded by winning class after class.
Her latest victory came in today's $114,221 CSI***** class at the Longines Global Champions Tour of Miami Beach. She and van der Vleuten outran Italy's Alberto Zorzi on Fair Light Van T Heike, with Ben Maher and Don Vito finishing third.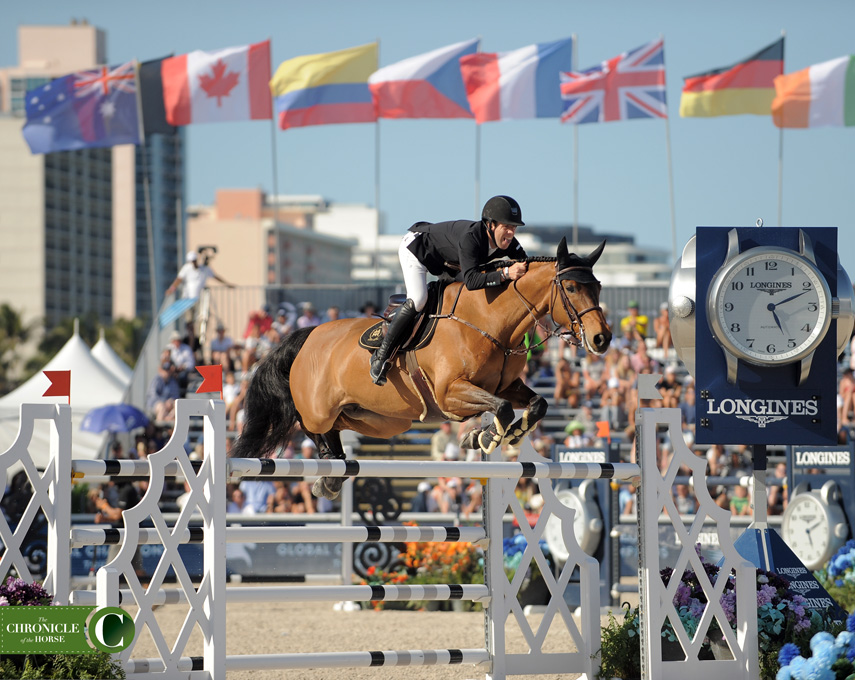 The top four riders were less than a second apart.
Check out loads more photos from Miami Beach here.
"I was flat out to the final fence and had to risk it a bit today," said van der Vleuten, who rides for the Netherlands. "My horse has been in good shape the last couple of months. Today she tried very hard, and I tried the risk to the last, which is what made the difference. I've already been riding her quite a long time, so I know how she is and what she can do—I think maybe that was my advantage today.
"She has a funny way of jumping; she twists a bit," he added. "But it's between her ears. She always fights for me. She's very careful, but in her own way, and I let her go like this and try to support her in the situations where she needs help. Sometimes it works out well."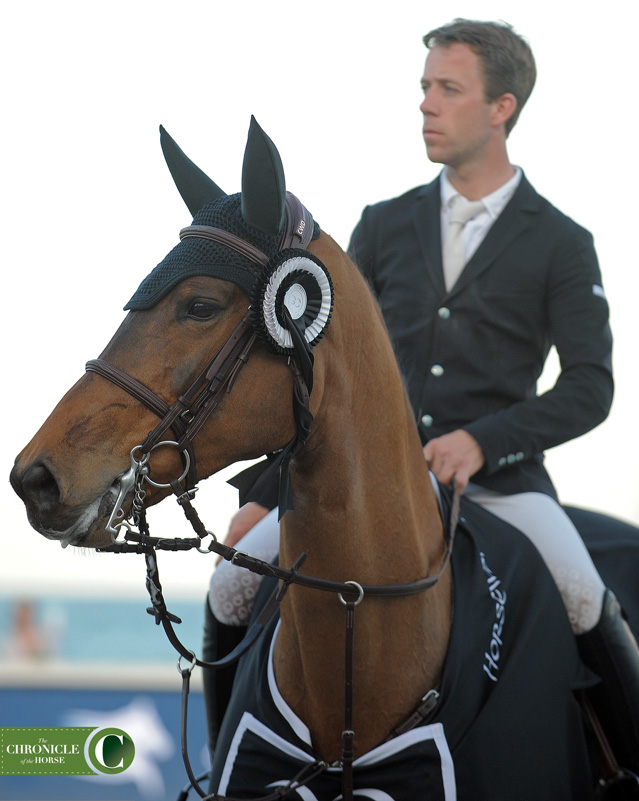 This is Arera C's third trip to Miami, and her 30-year-old rider said the 13-year-old Dutch Warmblood (Indoctro—Vera C, Voltaire) goes just as well next to the beach as she does in a big grass field. Despite her consistency, she's not the one that he's thinking of for this year's FEI World Equestrian Games in Tryon, North Carolina.
"She wins a lot of classes, and she's competitive, and that's important these days because there are so many shows," he said. "I just can put her on the truck, and she is how she is. But for the championships I have the other horse I have here [Idi Utopia]. She's a 10-year-old, still young, but I think she has the right talent to grow up this year. I have to see how the results are going to be, and that will tell if or not she's ready."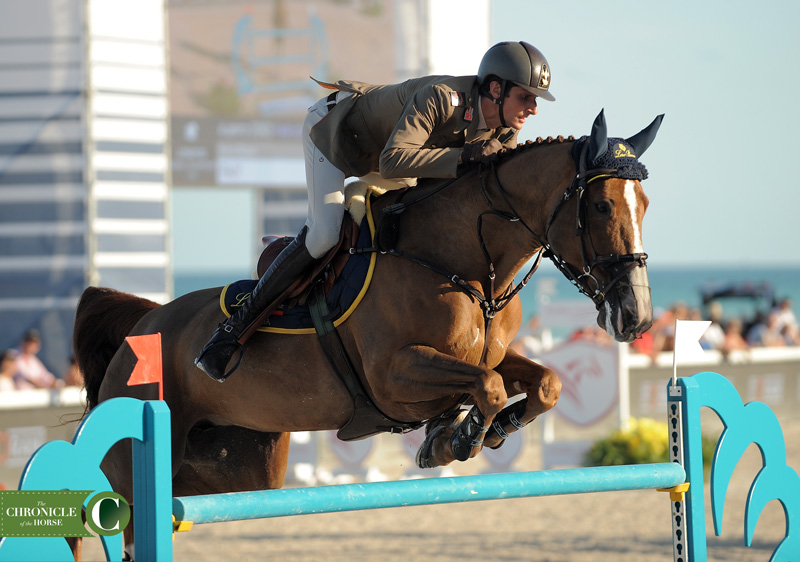 The two strong-willed mares in his top string suit van der Vleuten's style.
"I like those horses," he said. "For me it's important that they are fighting for me, that they try to jump a clear round. I don't like horses who can do it very easily but they don't try."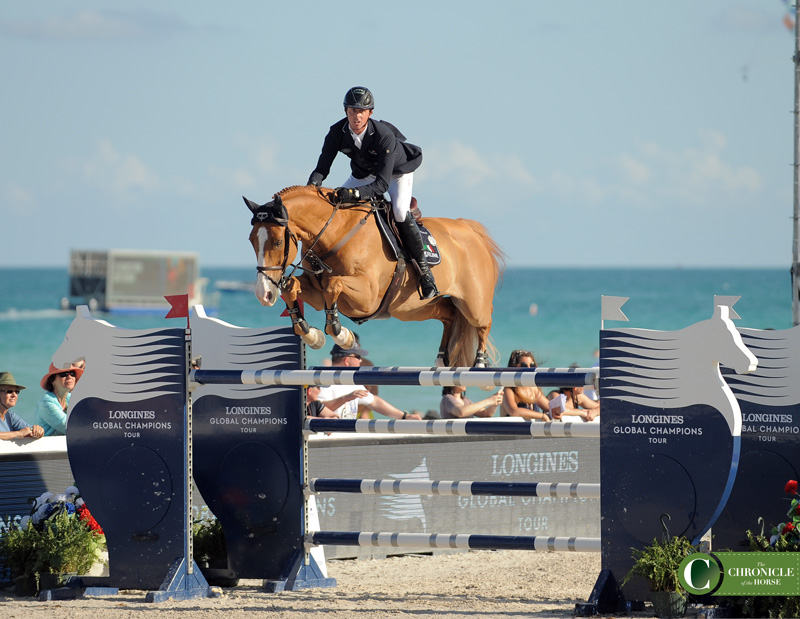 Check out all our coverage from the Longines Global Champions Tour of Miami Beach.
Don't forget to follow us on social media. We're @chronofhorse on Facebook, Instagram and Twitter.
2018 Longines Global Champions Tour of Miami
Mollie Bailey / Apr 6, 2018 9:57 pm