Aug. 24—Wayne, Ill.
By the end of the winter show season in California, Charlotte Jorst was a little burned out on dressage. She'd had success with her string of horses, but with a new grandchild to fawn over and family that she felt she'd neglected the last few summers, she decided to take a break.
Jorst spent the summer in Denmark and only just got back on a horse last Wednesday before heading to the U.S. Dressage Festival of Champions with Kastel's Nintendo.
"I went a little bit berserk with this whole dressage thing," she said. "It overtook my life a bit, and I didn't like it that much. I'm a new grandmother, and I have a wonderful, beautiful family that I've been away from the last couple of summers competing in Europe, so I just said I'm not going to do that anymore."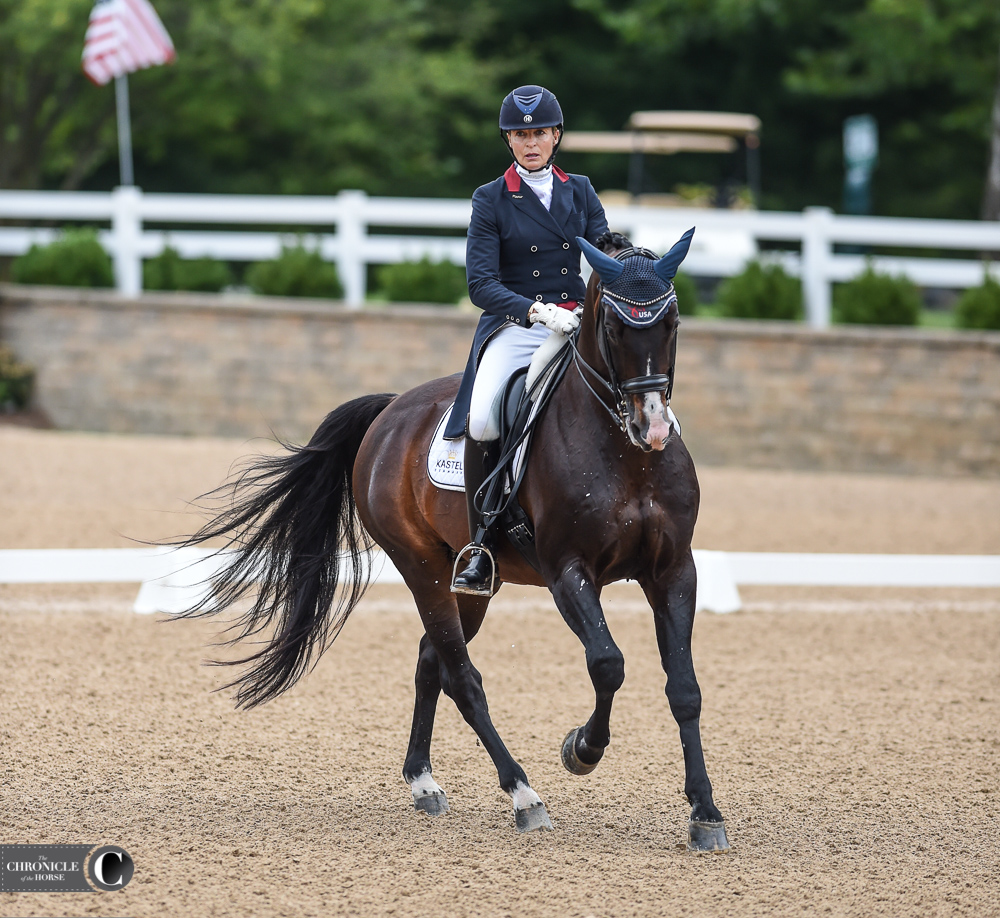 Although Jorst admitted she was a little rusty last week getting started again, you certainly couldn't tell as she won the Grand Prix yesterday and topped the Grand Prix Special today with a 68.80%, which means she's leading the U.S. Grand Prix Dressage National Championship.
"My test was really great," she said. "I still didn't achieve my goal of no mistakes, so I'm still working on that. I'm very angry with myself for that, but Nintendo as usual was doing his very best. It's going on five years now, and I can't believe what a great horse he has been to me. I'm just so incredibly grateful for owning him."
Nintendo, a 15-year-old Dutch Warmblood stallion (Negro—Rodieni R, Monaco), spent the summer at Jorst's base in Reno, Nevada, grazing and then hacking with her groom Alexia Attard.
"He can be out there for hours," she said. "He's so safe. He goes out and hacks for hours. There's lemons and beautiful things all over. It's a really great place for a horse to relax. I think they need to clear their minds sometimes.
Watch Jorst's winning ride via USEF Network.
Winning Ride: Charlotte Jorst and Kastel's Nintendo"Nintendo was as usual doing his very best and being out there for me. It's going on 5 years now and I cant belive what a great horse he is and I'm so incredibly greatful for owning him."

Charlotte Jorst and Kastel's Nintendo hold their lead in the USEF Grand Prix Dressage National Championship, scoring a 68.80% to win the Grand Prix Special at #FestivalofChampions!

Posted by USA Dressage on Friday, August 24, 2018
"It's been a fantastic summer for all of us, and the horses are certainly fresh and ready," she continued. "I was a little exhausted when I started out with two lessons on Saturday. I thought I was literally going to die, but it's been great. I'm so refreshed and happy. I think sometimes you have to think and wake up and say 'Do I really love doing it like this or do I want to restart everything?' So that's what I'm doing."
Jorst is excited to ride a new freestyle on Sunday, although she's never ridden to the music and was only able to listen to it for the first time today.
"I'm really excited about the music and how it all pans out on Sunday," she said.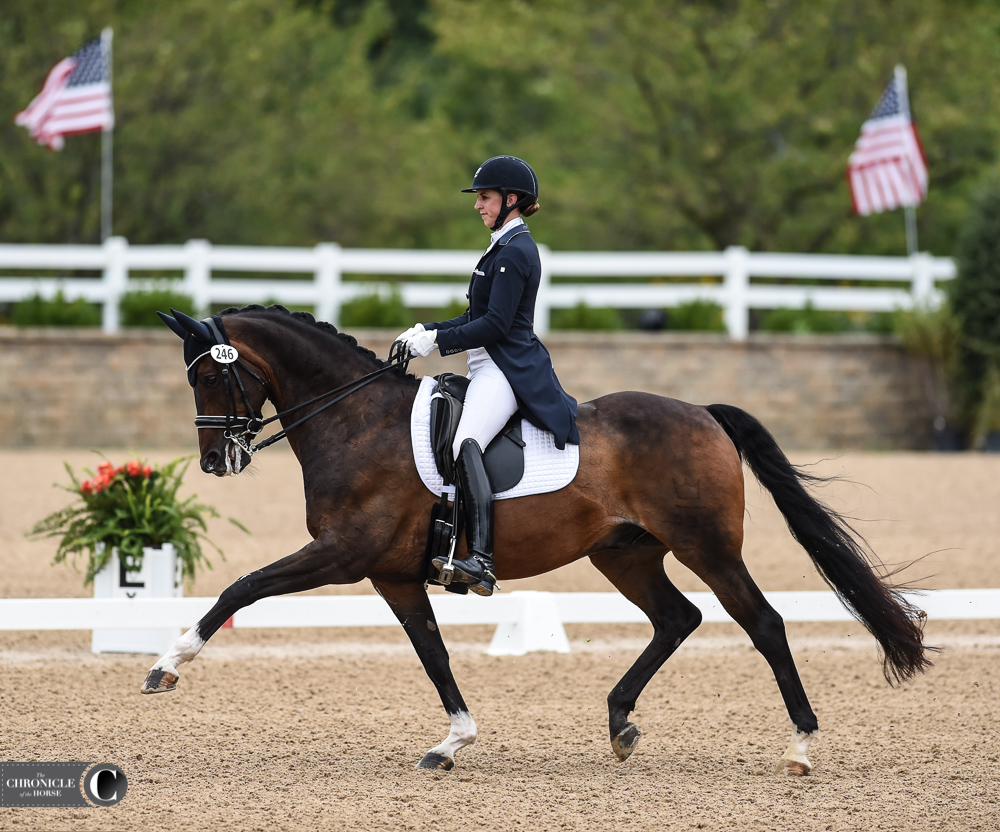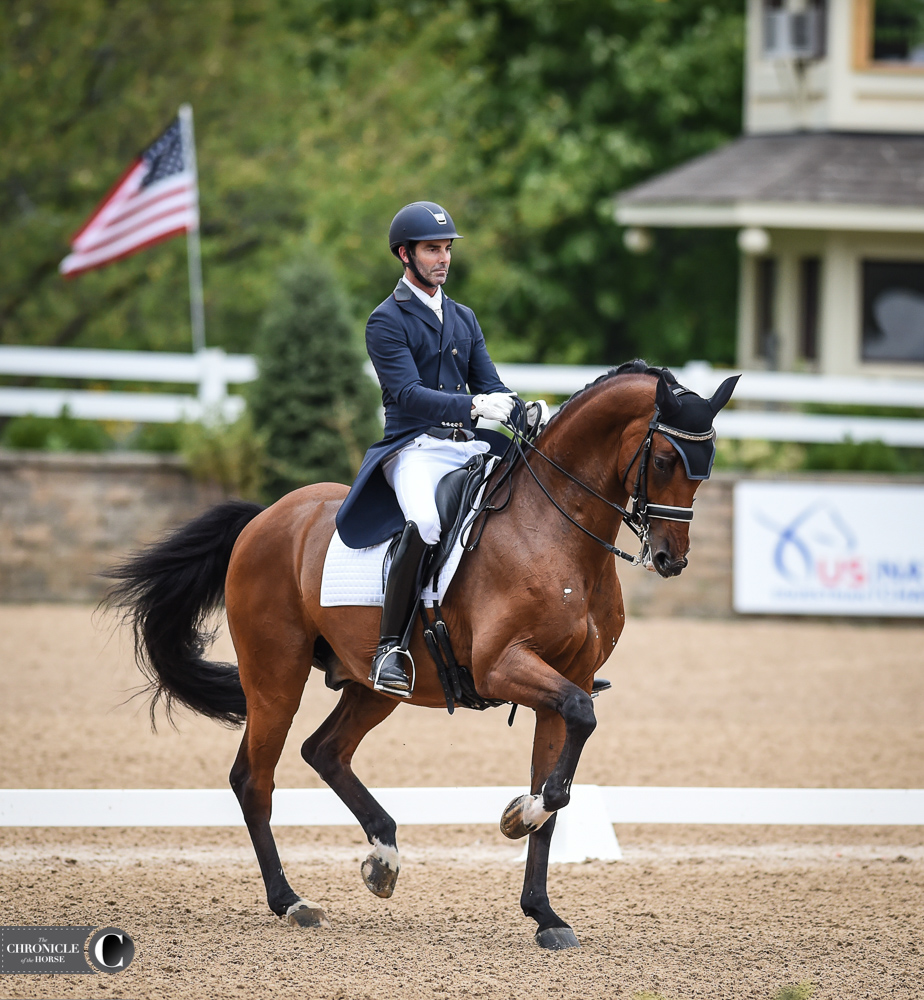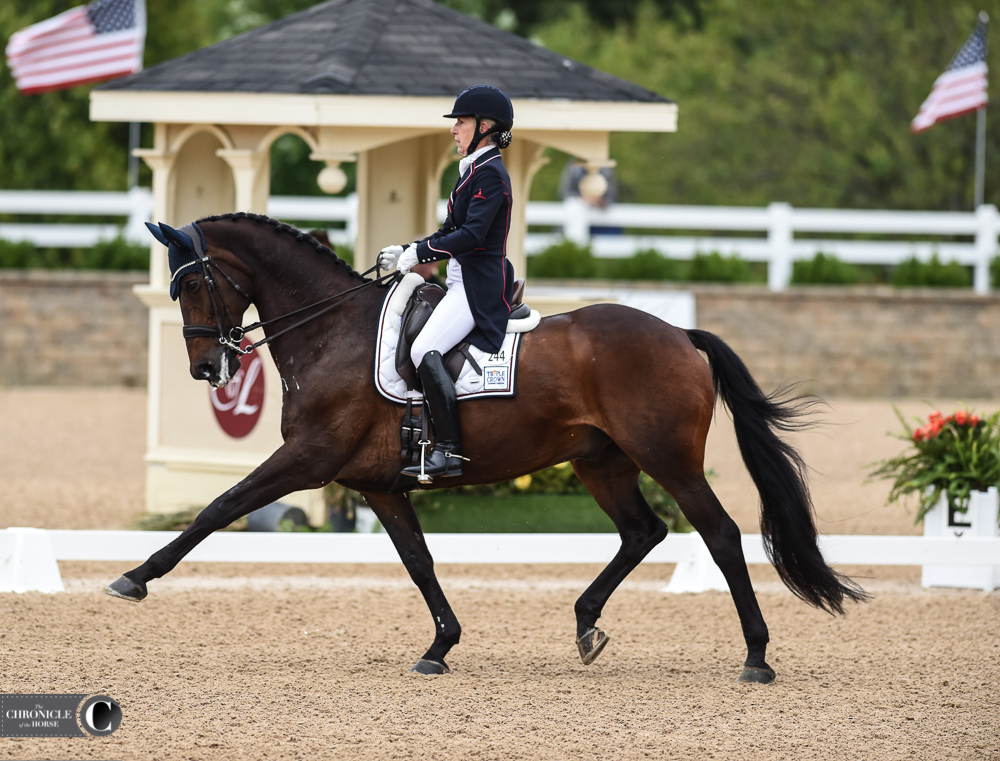 For full results, click here.
For more coverage from the weekend, click here.
USEF Network is live streaming the competition each day.
For more from the U.S. Dressage of Festival of Champions and the Markel/USEF Young and Developing Horse Dressage National Championships check out the Sept. 24 print edition of The Chronicle of the Horse.