Paris—March 23
I'm sure many of our readers can remember growing up playing with toy horses—I mean, what horse-crazy adult didn't at one point line up all their plastic ponies for an epic race down the hallway or across the kitchen?
When I was a kid I had this little toy castle that came with a horse you could put on a plastic turntable in the center of the floor and spin around and around. It was the best: The castle came with all these shiny stickers I put on the turntable, and you just let your little kid imagination run wild with stories about your toy pony and its adventures in the palace. Because that's about the only place you would think you'd ever see horses in a palace, right? Three inches high and spinning around your living room?
Fast forward 20 years, and I found myself staring up at the ceiling in Paris' Grand Palais as some of the best show jumpers in the world competed in the Saut Hermès show. There are really not enough words to describe how amazing this show is, so allow me to use pictures: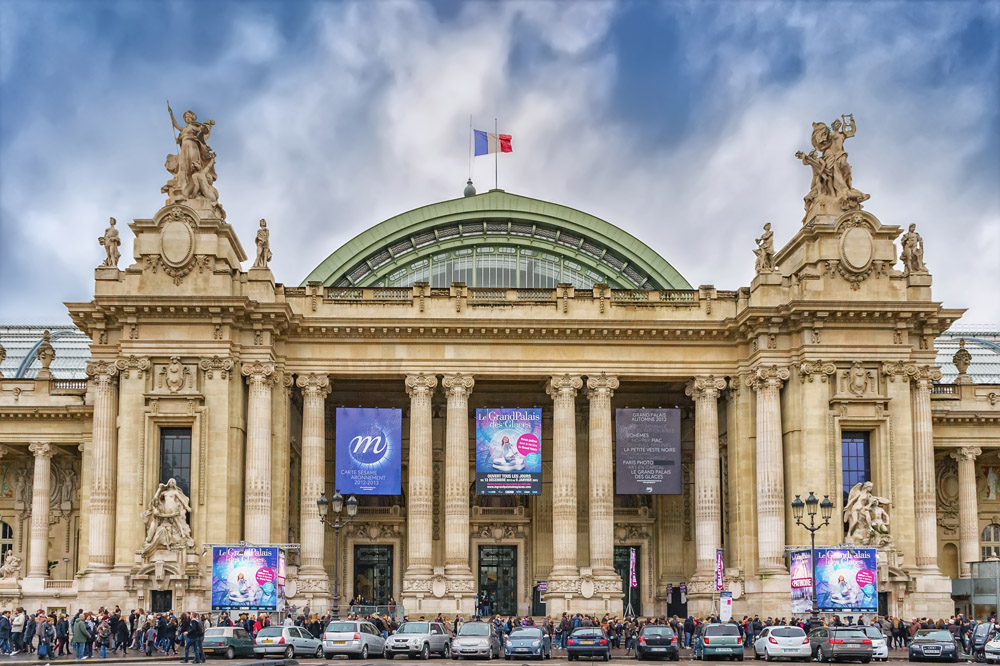 First let's set the stage: This is the 10th year Hermès has put on a horse show in the Grand Palais. Built in 1900 for the world's fair, the palace is this enormous building combining towering stone pillars with intricately melded steel and glass.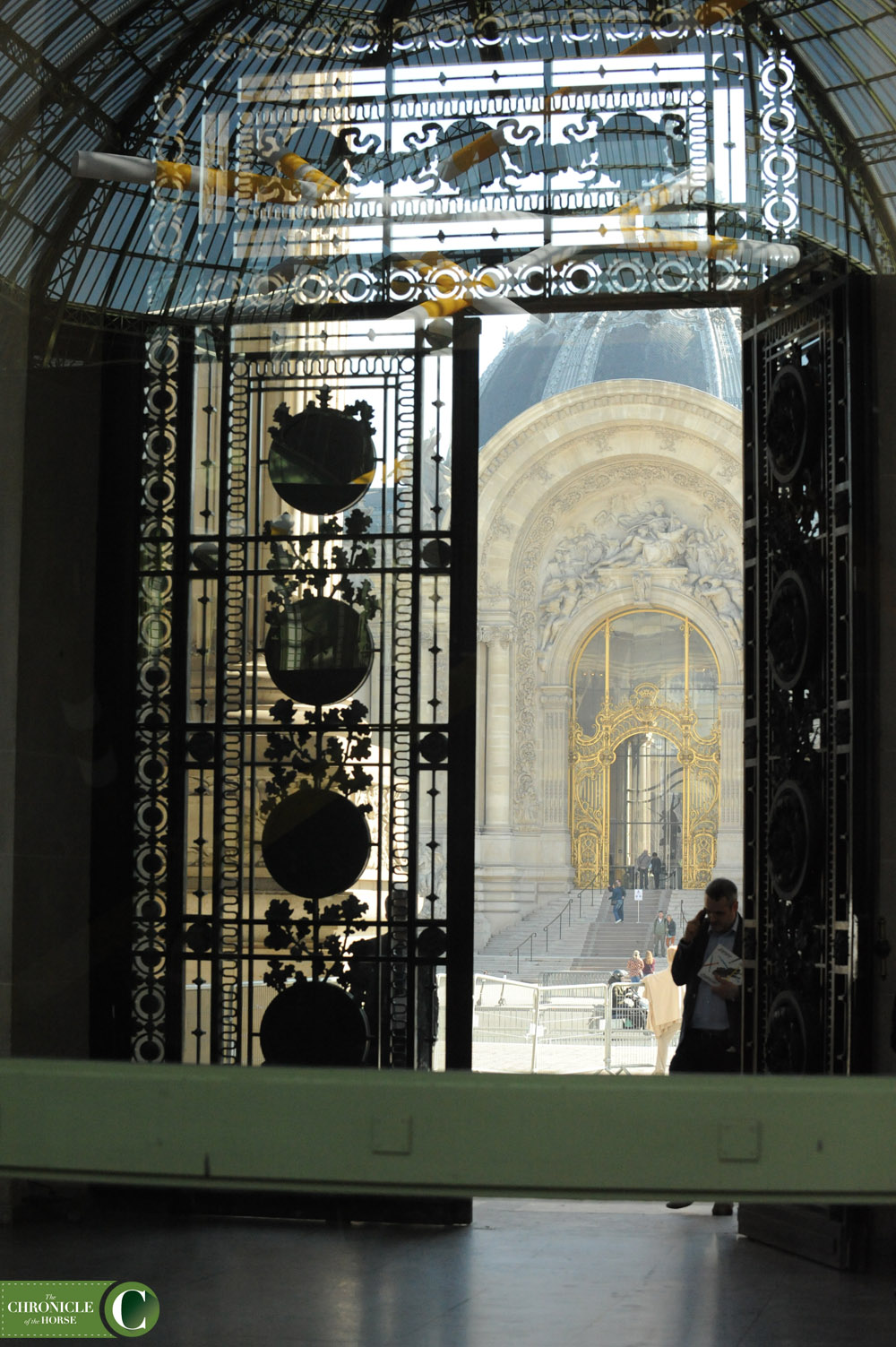 In the photo above you can see the door you walk through to enter the show, and that incredibly ornate castle across the street is the Petit Palais. Because I suppose everything is relative, and relative to its enormous cousin across the street, you could call it "petite."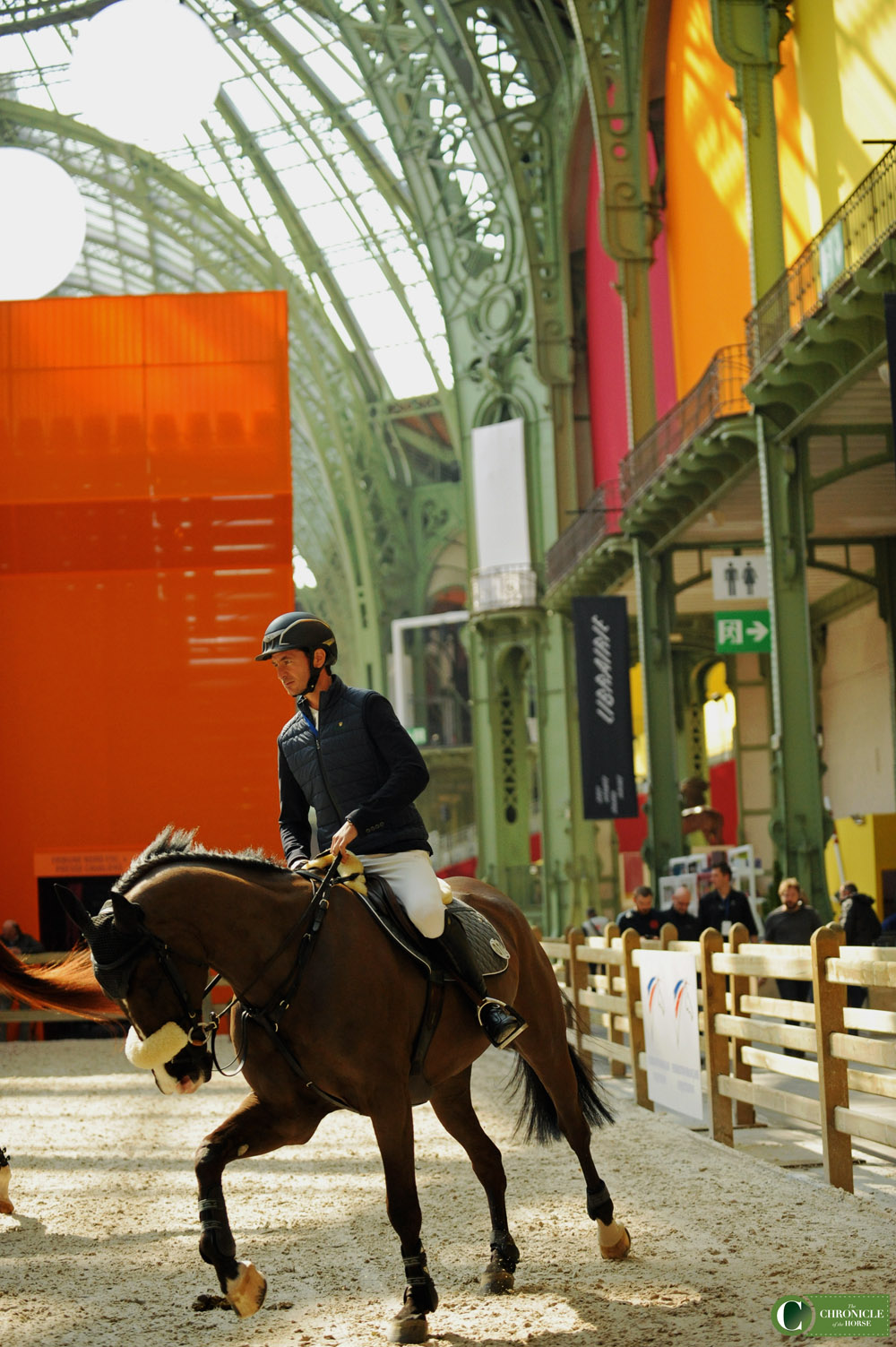 The inside of the Palais really feels more like an outdoor show. The sun keeps everything bright and cheery and throws some great shadows for taking photos. It's hard to take a bad picture when your subjects are some phenomenal show jumping horses, and your background is a palace.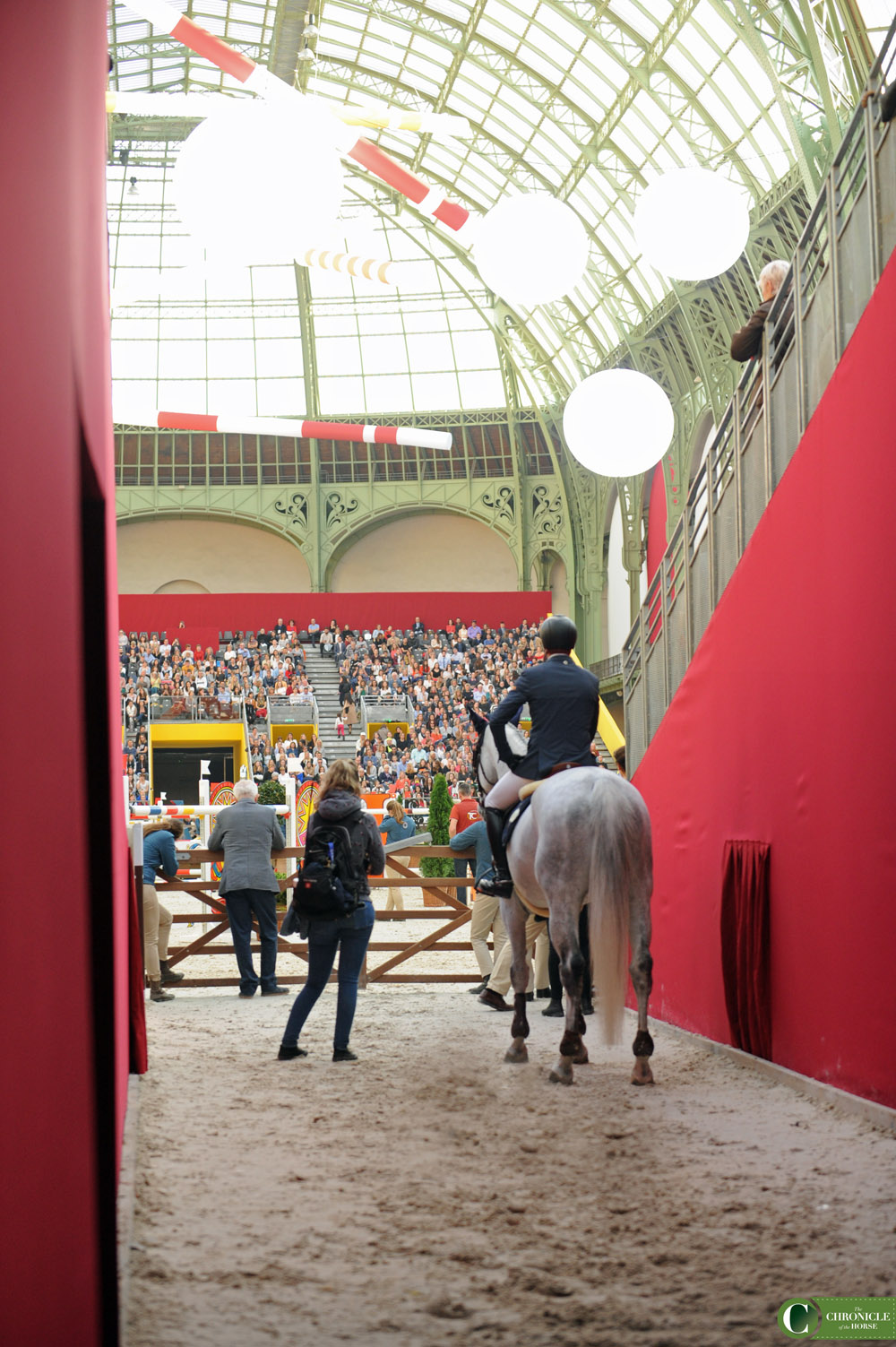 The show is also a great reminder of how amazingly tolerant top show jumping horses are. The main classes were all sold out, standing room only, and even the warm-up ring was packed with people on the rail.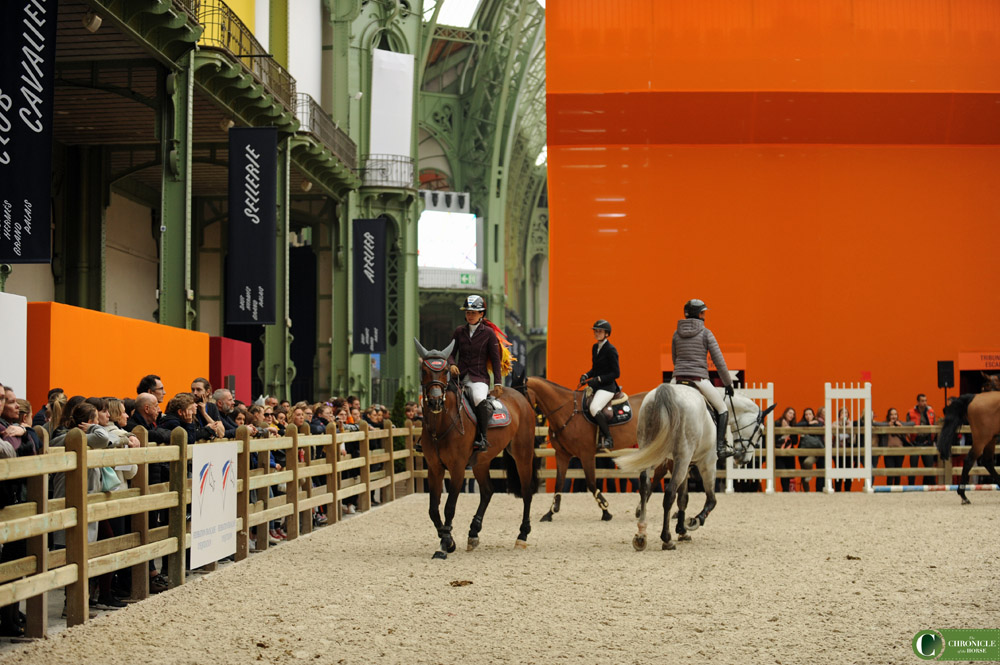 Horses are stabled just outside the Palais next to a little park. It's the part of the city that's always bustling with tourists on their way to see the nearby monuments and museums, and many looked quite pleasantly surprised to come upon horses going back and forth across the street.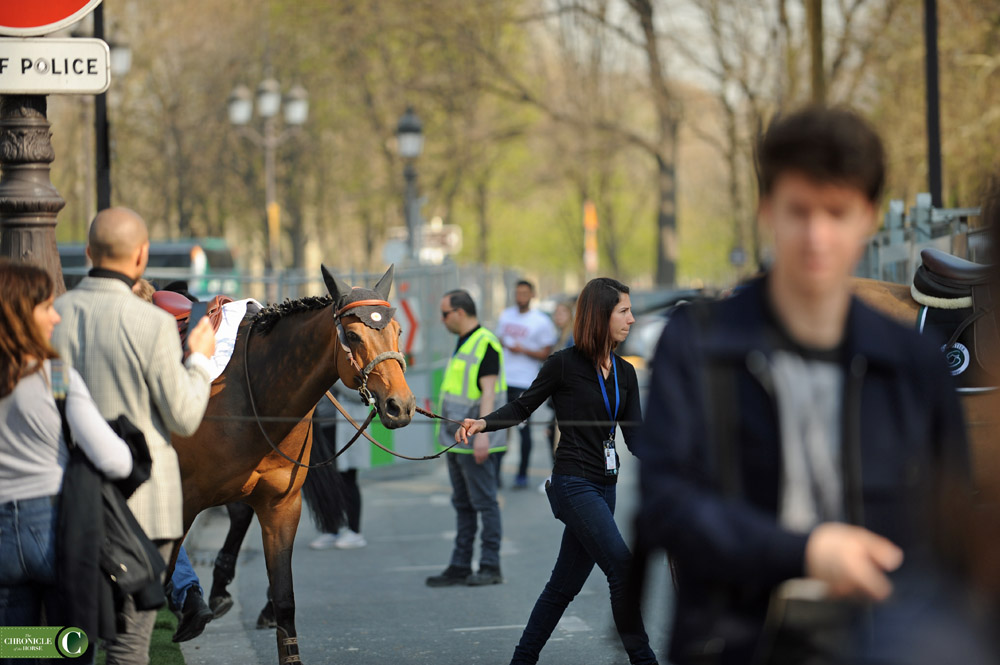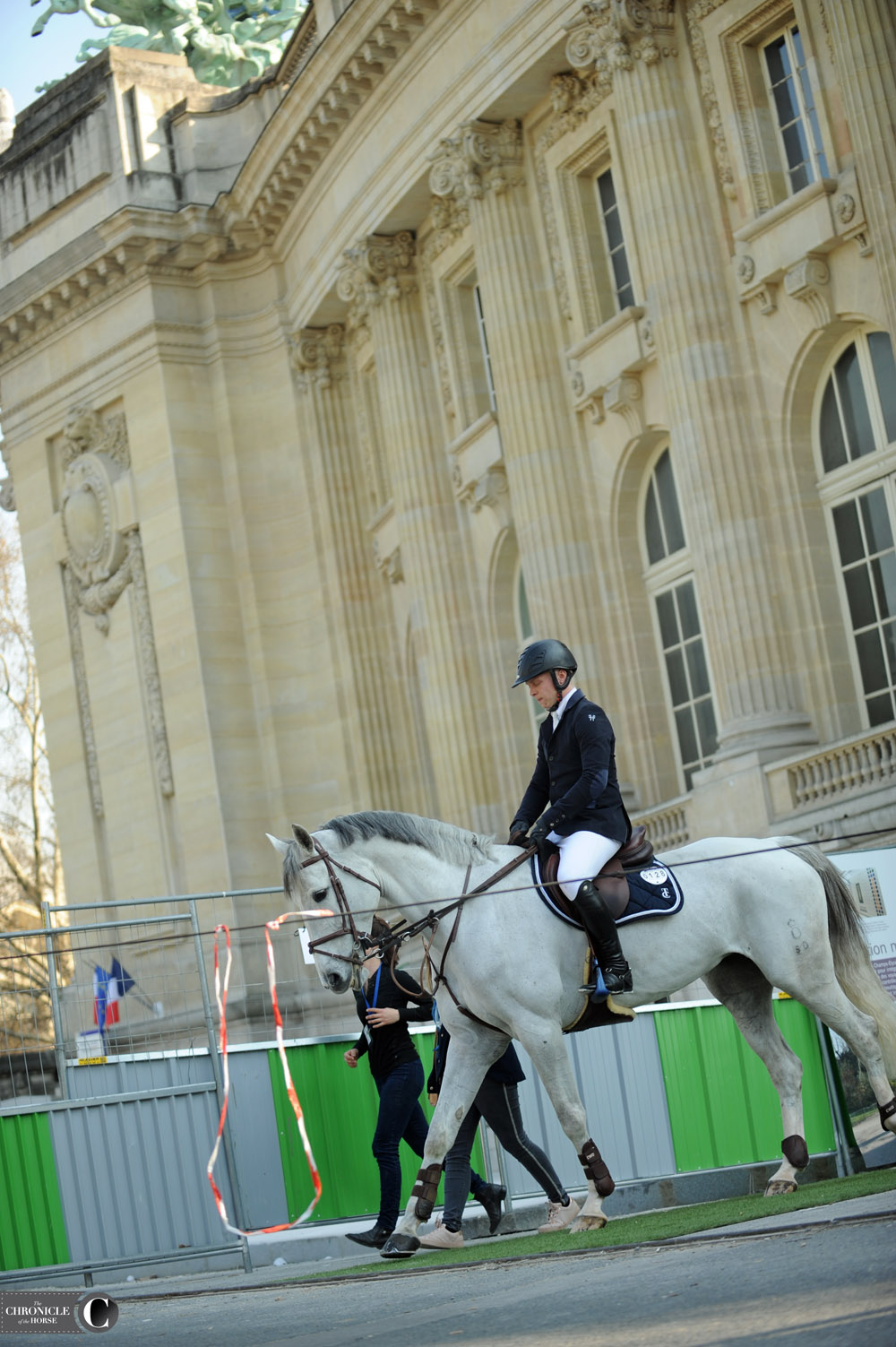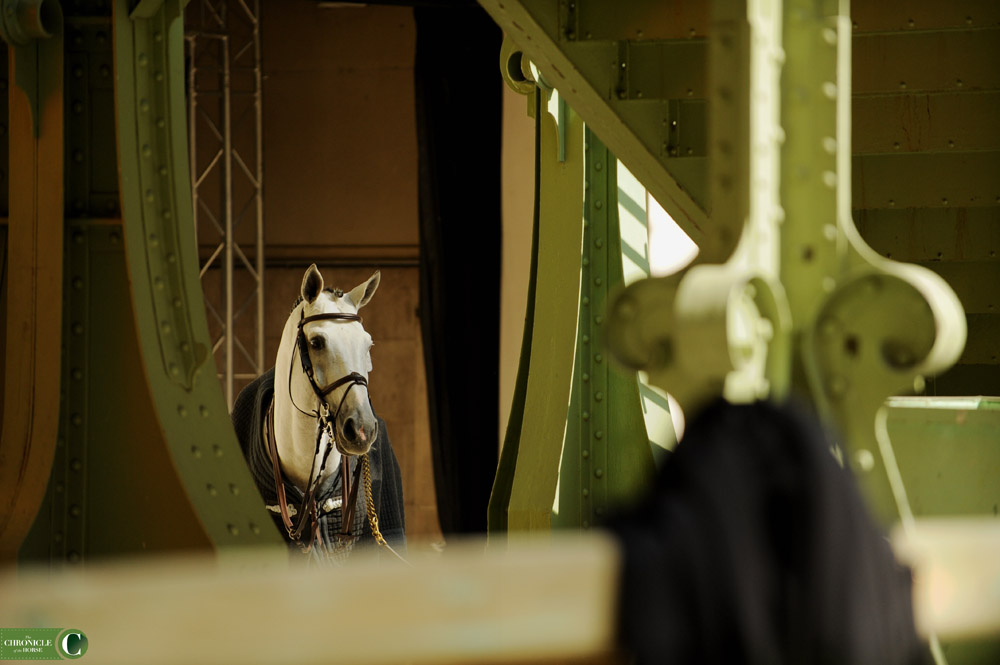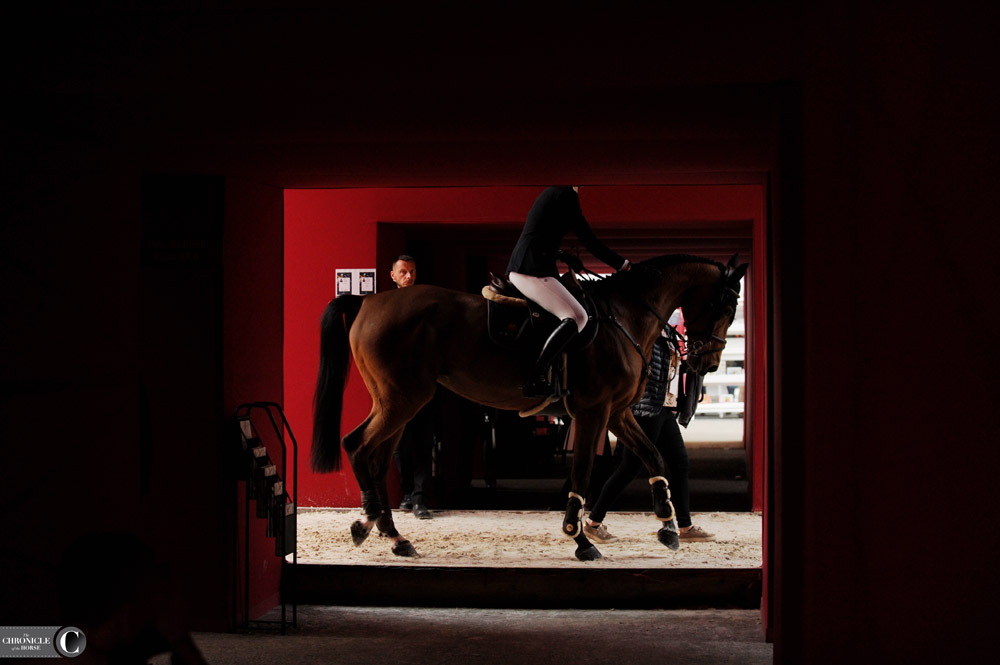 Between classes there were all kinds of things to do—and I truly mean all kinds. For example, kids could go for goat cart rides. Not go cart, goat cart.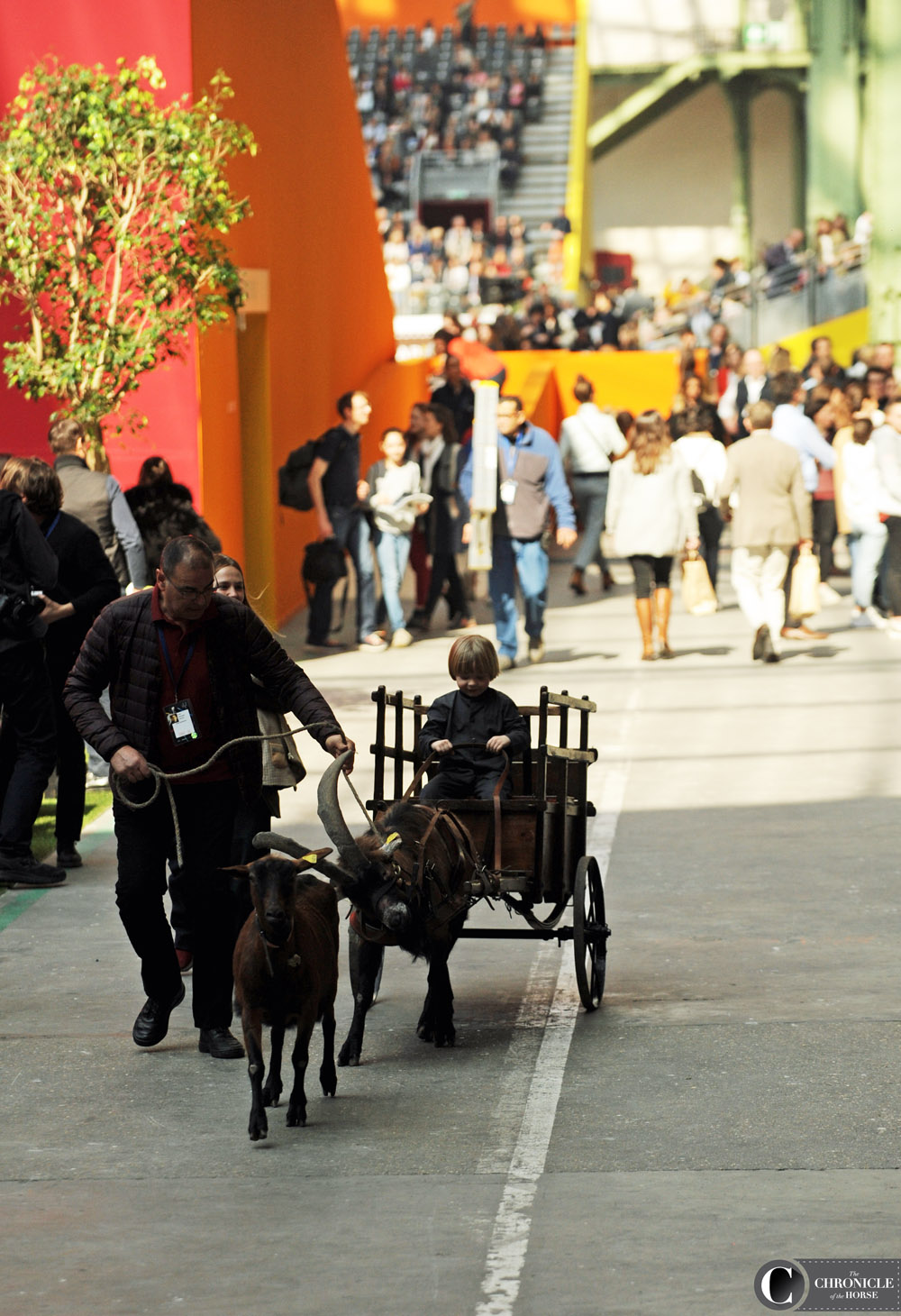 After you're done cracking up at the cute absurdity of the goat cart, take a stroll down to the saddle-making demonstration and watch master saddlers hard at work on their craft.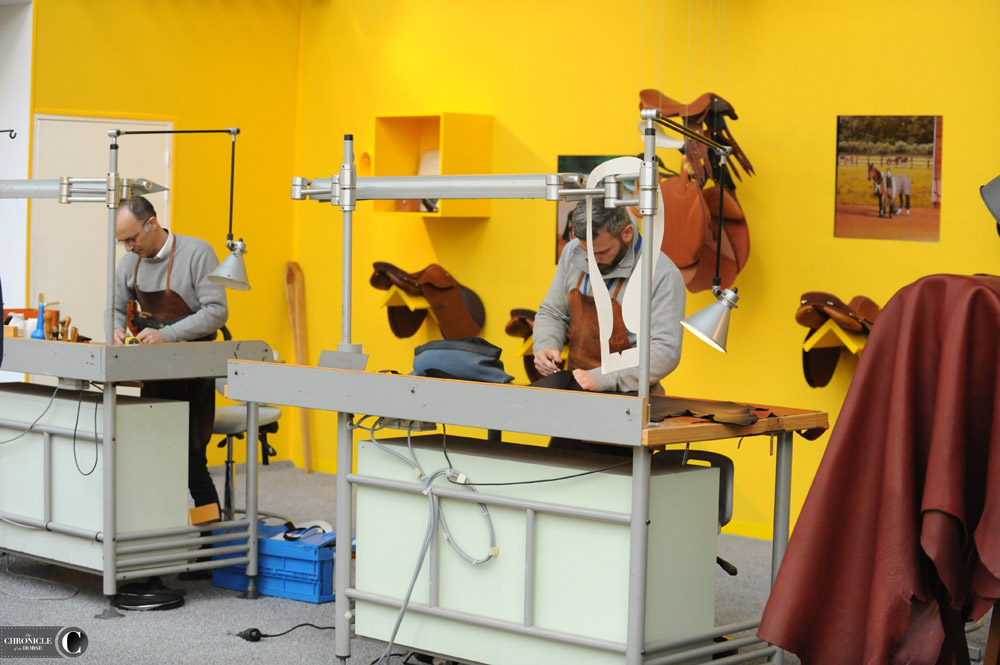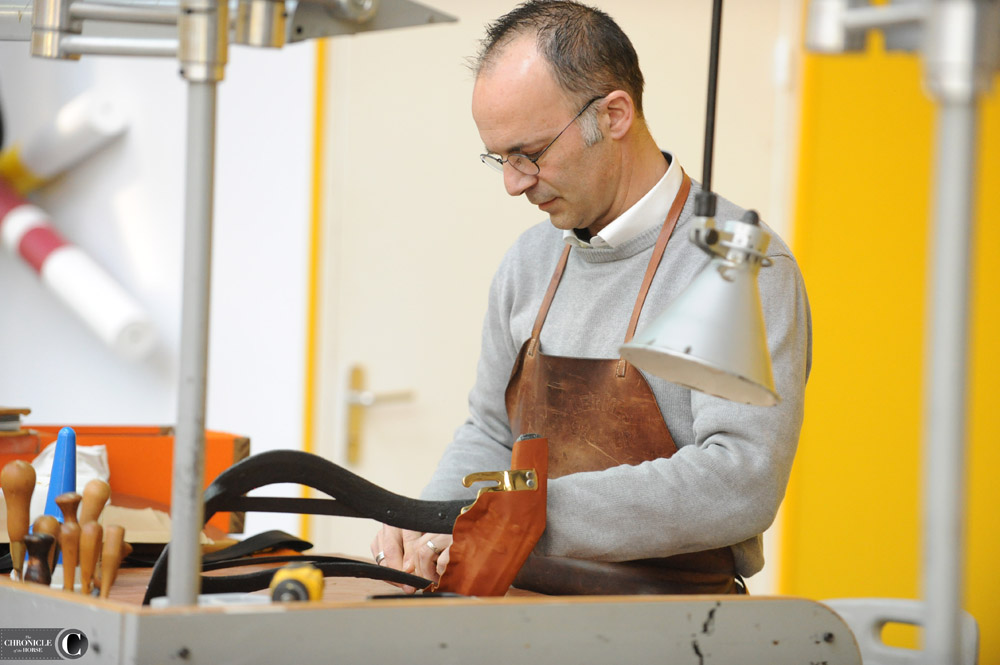 If you want to swing back over to cute barnyard animal land, you could come hang out with some llamas! Admittedly, I don't speak French, and there was a bit of a language barrier here, but at one point we walked by to find this llama trainer in the middle of the warm-up ring teaching several people how to lead llamas around. So as far as we could tell, you could take a free llama walking lesson between classes.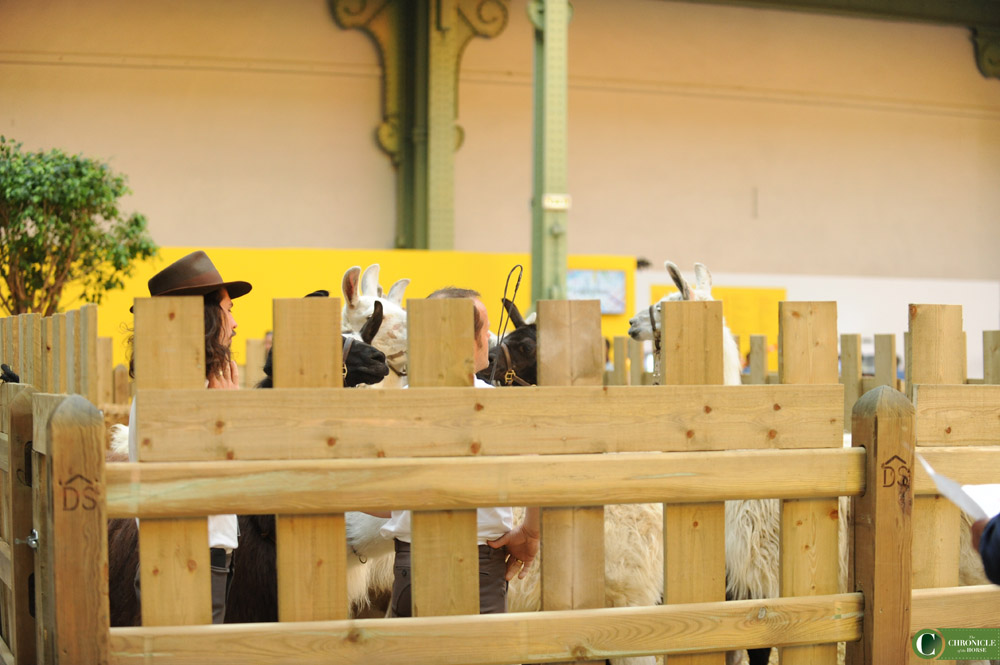 And speaking of wandering around behind the scenes, we ran into this guy just casually walking around with his double bass, and that has to be peak Paris.
But you may not even want to leave your seat between classes because you might miss the most impressive liberty horse routine you could possibly imagine. This is Lorenzo and his team of Lusitano horses. Lorenzo does not go by a last name, and he doesn't need it, because Lorenzo is the Beyonce of horse entertainment.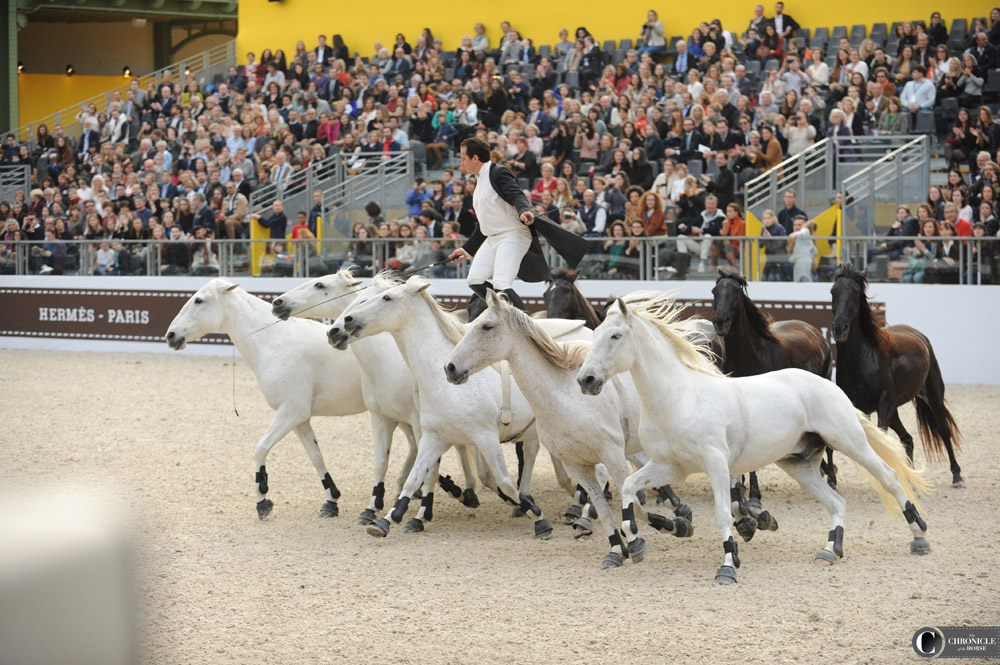 It was the most insanely jaw-dropping liberty routine I've ever seen. These horses are so in tune to this man it's unbelievable. The most incredible part was you could tell how hot the horses were; they were biting at each other and crow-hopping and bouncing up and down. You could tell they had all this energy and wanted to go forward, but they were so keyed in to Lorenzo he at one point got all the horses to go in a line abreast, jump into a three-stride line he had set up, halt, back up, and then jump out over the second fence. He got 12 horses to do that in tandem. And I'm over here paying hundreds of dollars in lessons to learn how to jump my one horse. With his bridle. And saddle.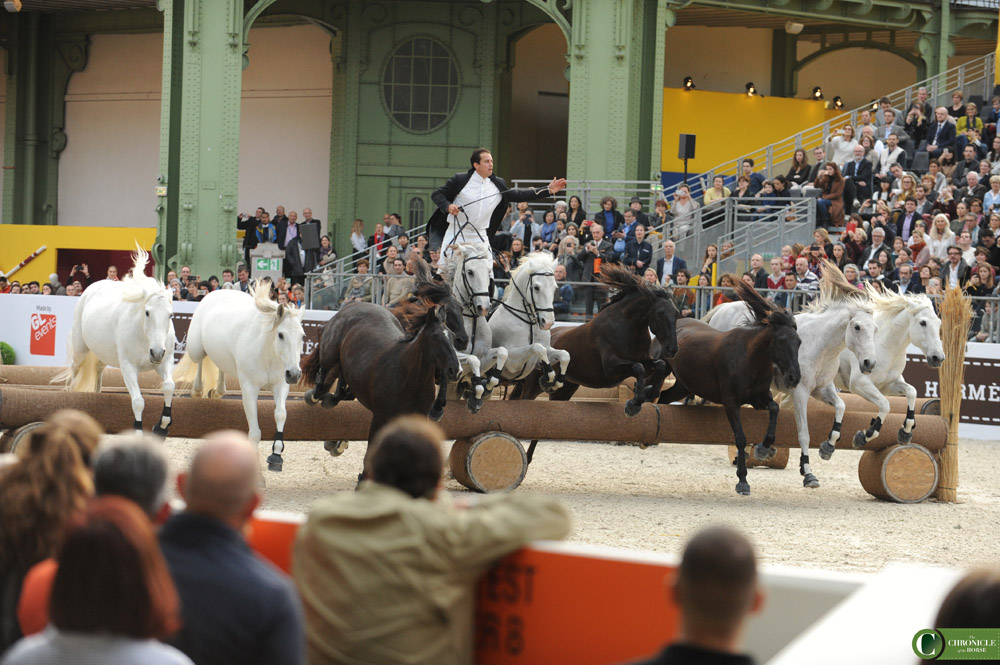 This was one of those acts where you kept saying to yourself, "OK, that had to be the most impressive thing, right? What else could this man possibly do?" And then he did this.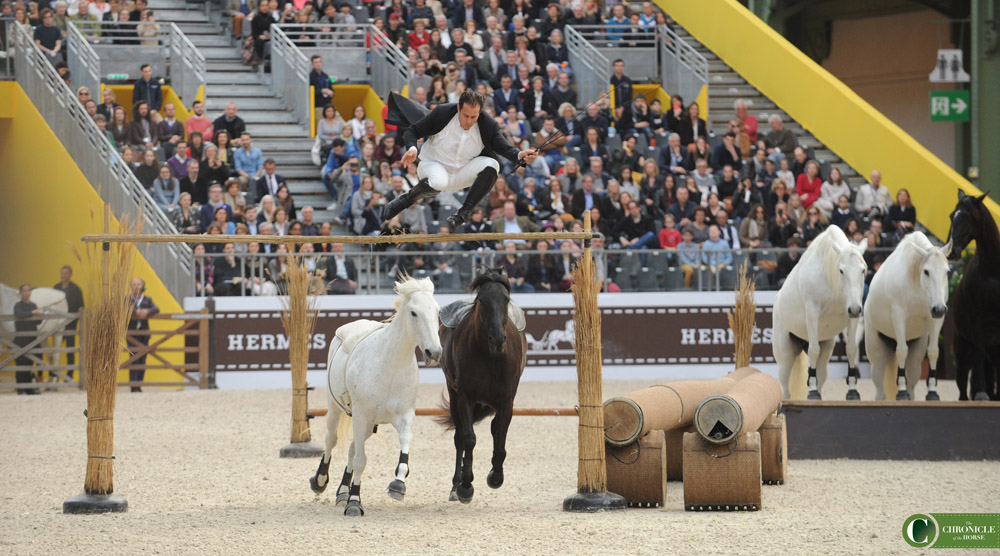 He got 10 of the horses to wait in the middle of the ring on a step while he went galloping around with no bridle and leapt over this thing. The man is one of a kind, and his connection with those horses is entirely breathtaking.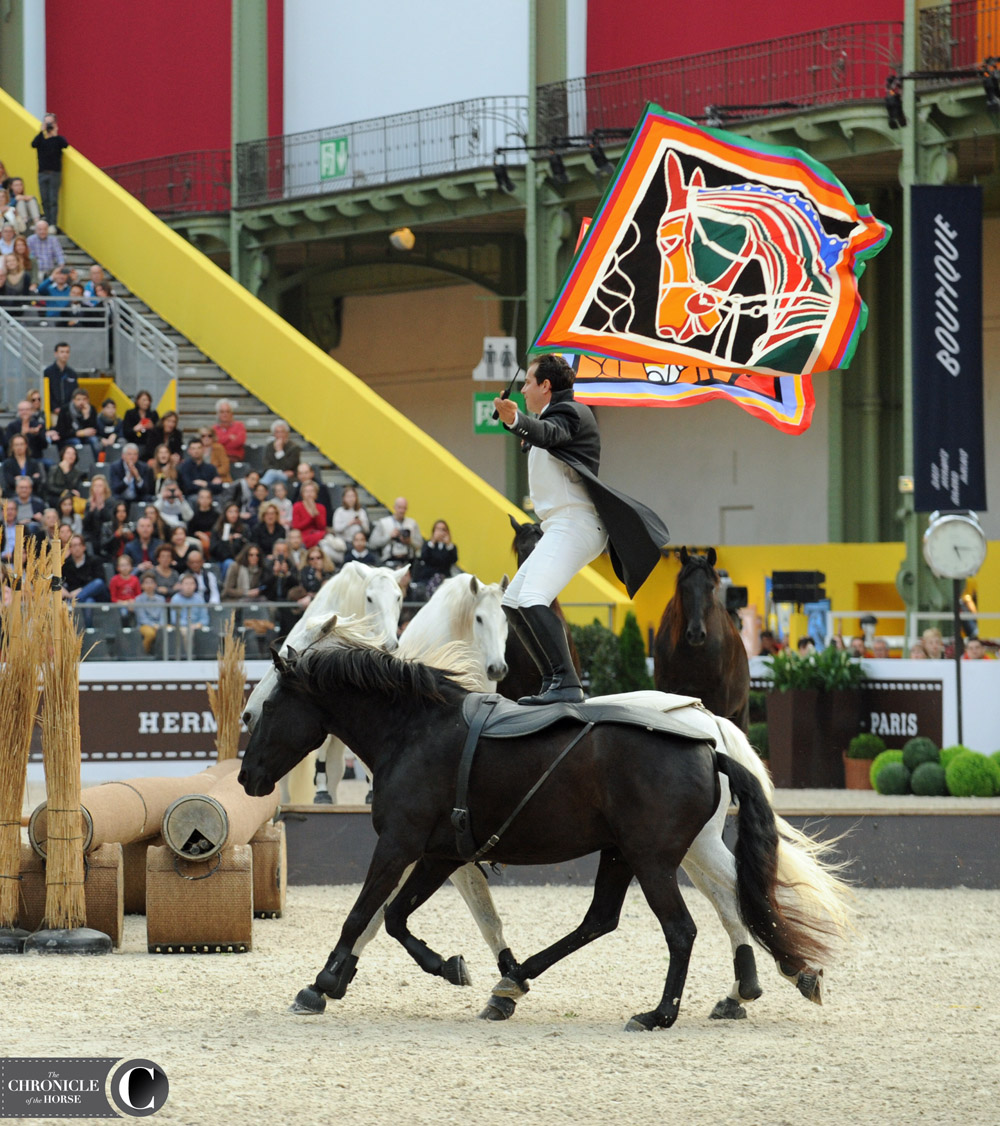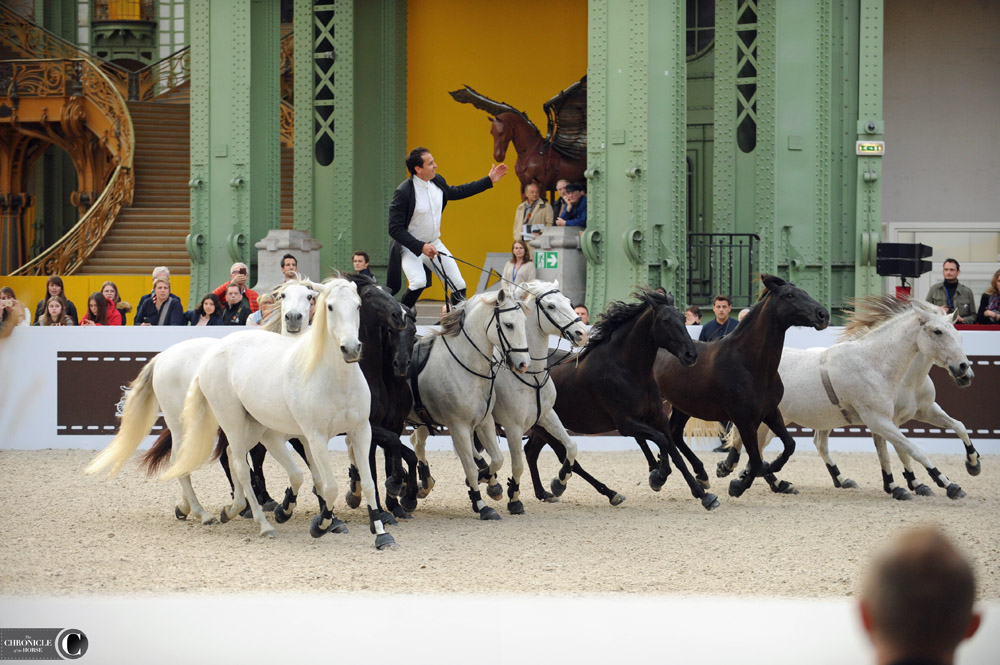 One of the cutest parts of all of this was this little girl watching Lorenzo warm up the horses. You can just tell from the look on her face that her parents are in for it—someone needs to get this kid a pony.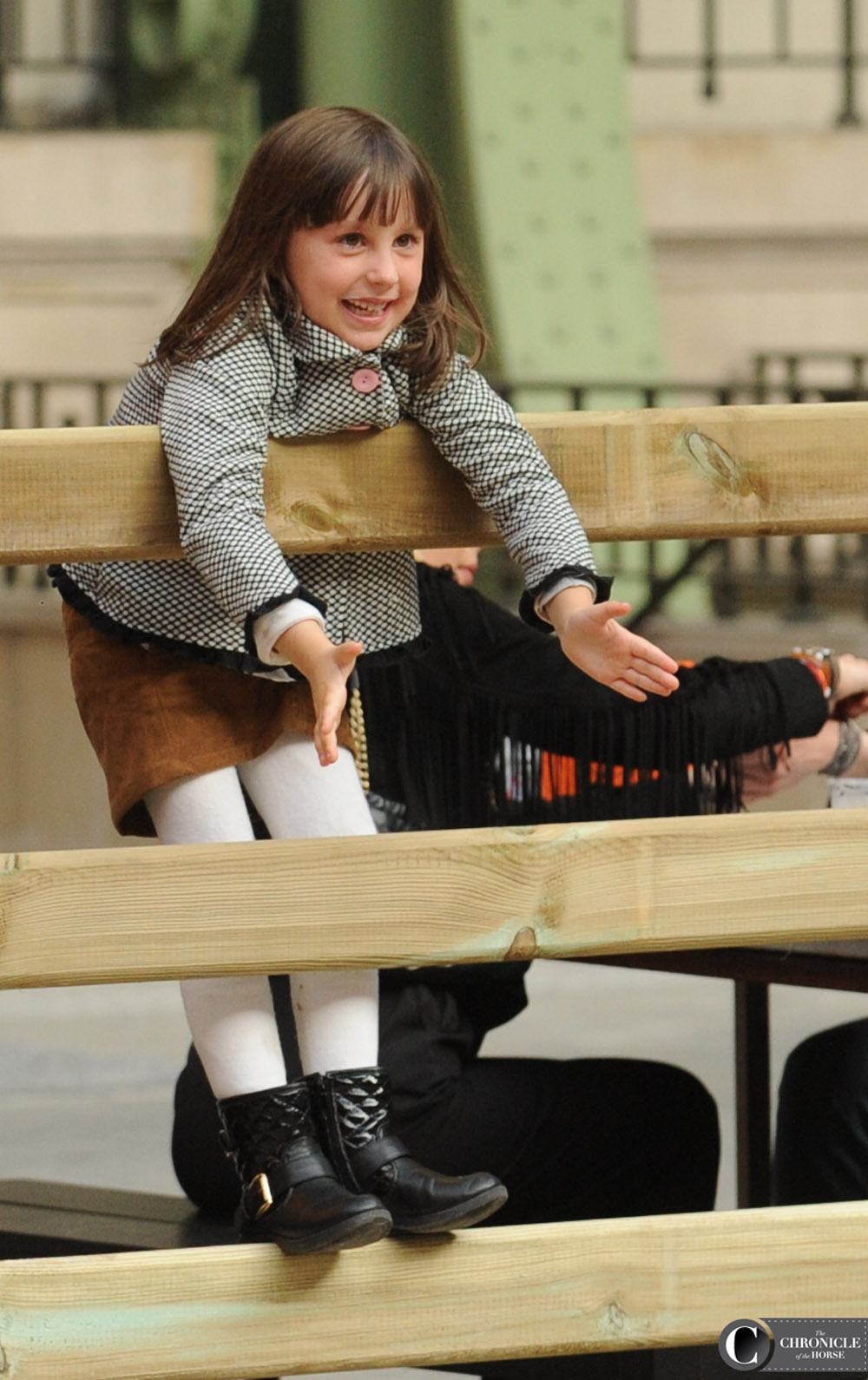 This has got to be the most dressed up I've ever seen people for a horse show, which makes sense—it is Paris, and it is put on by a fashion label.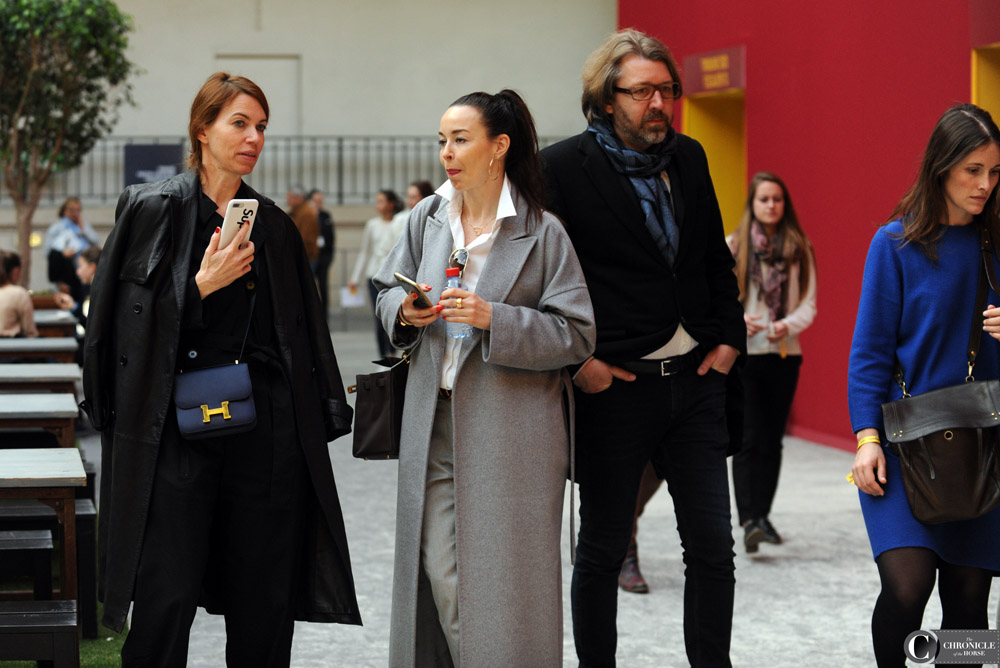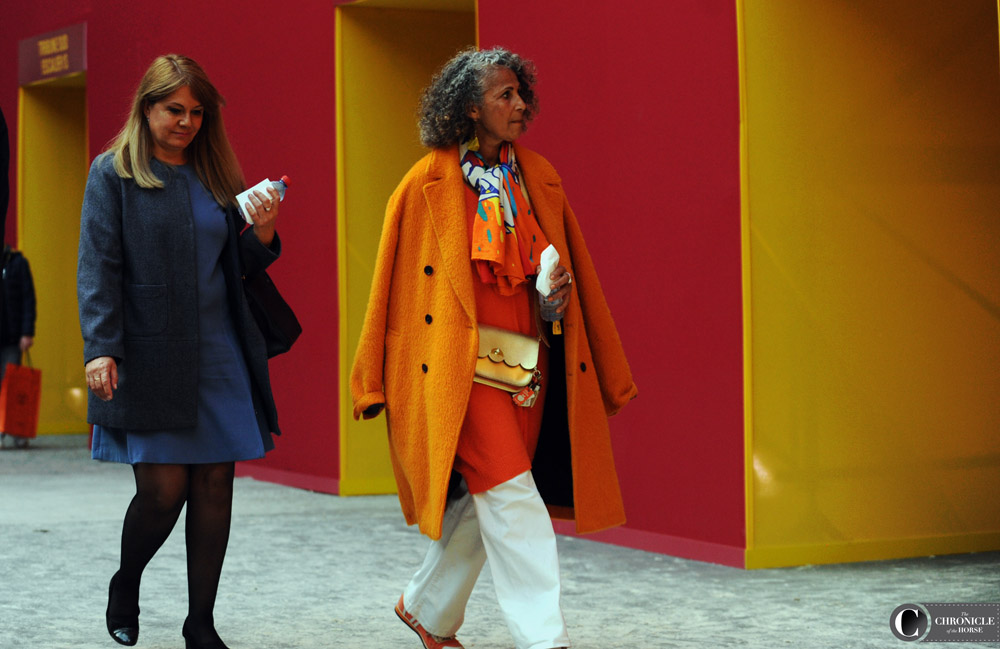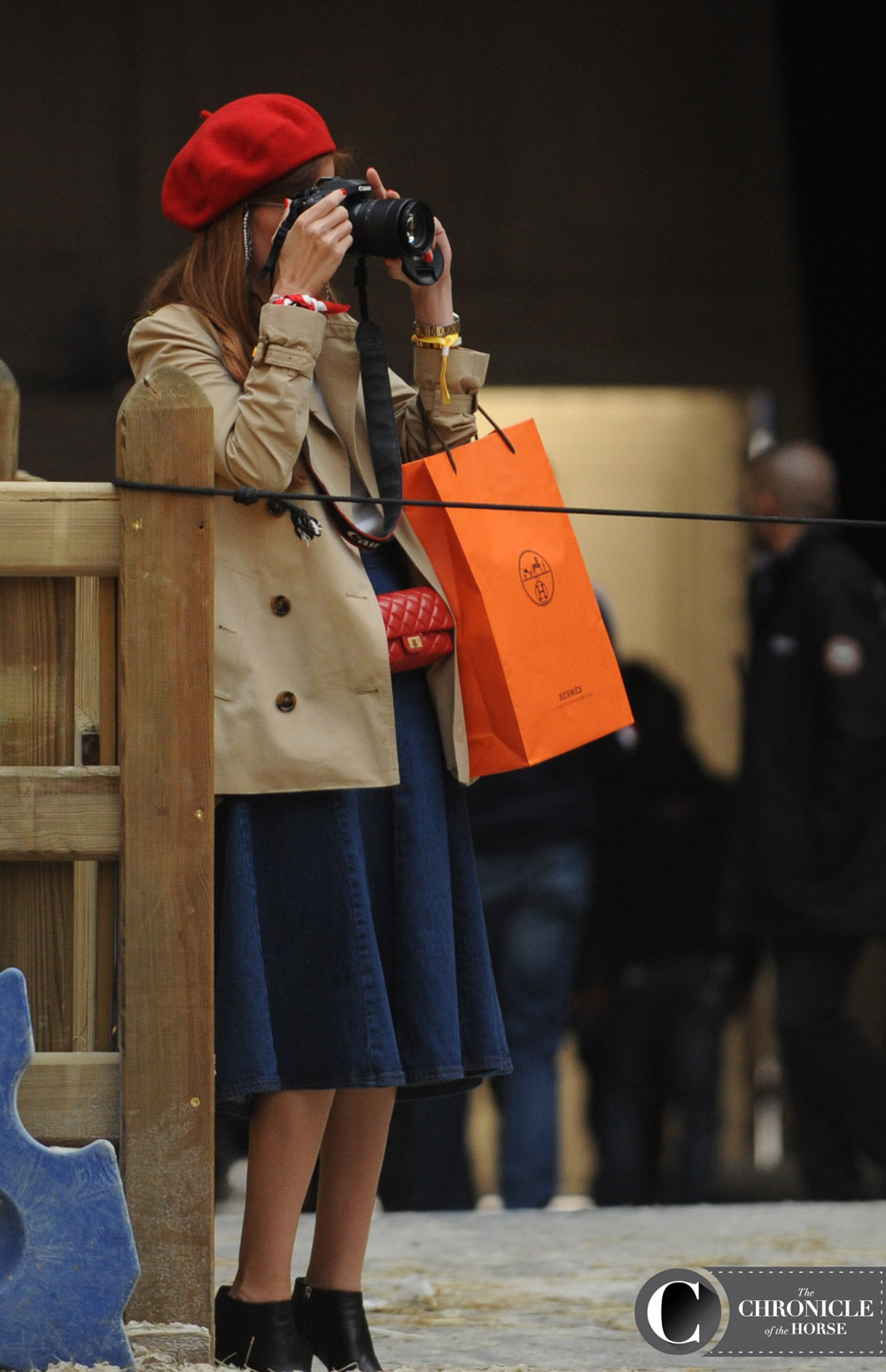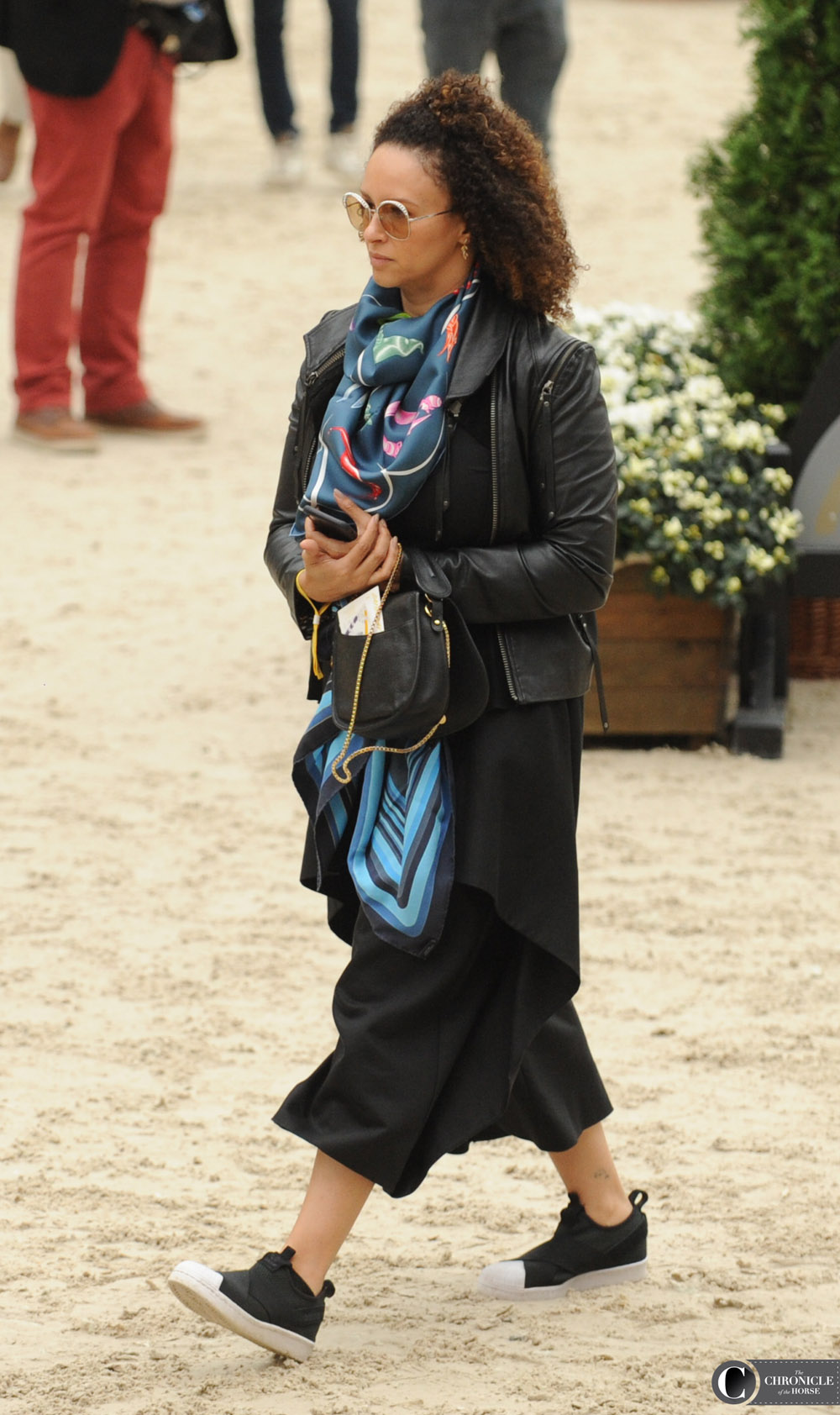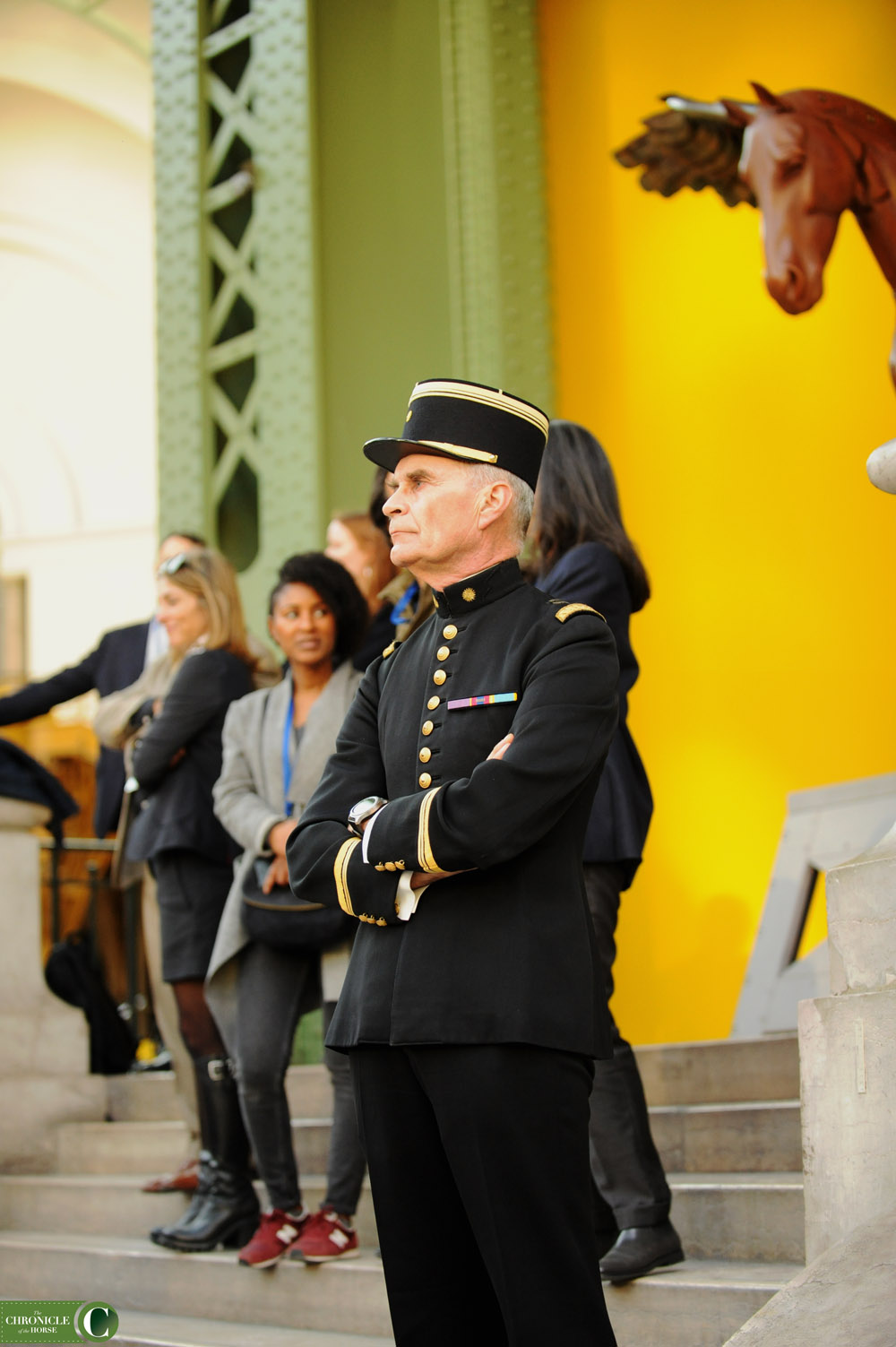 Twelve liberty horses, goat cart rides, stringed instruments and impromptu fashion shows, and we haven't even gotten to the actual competition yet! It was really amazing how into the classes the crowd got. Almost every class was standing room only, and they gasped when a horse made a particularly impressive effort. They groaned when the third rail of the triple fell, and they roared with appreciation when their home team French riders put in clear rounds.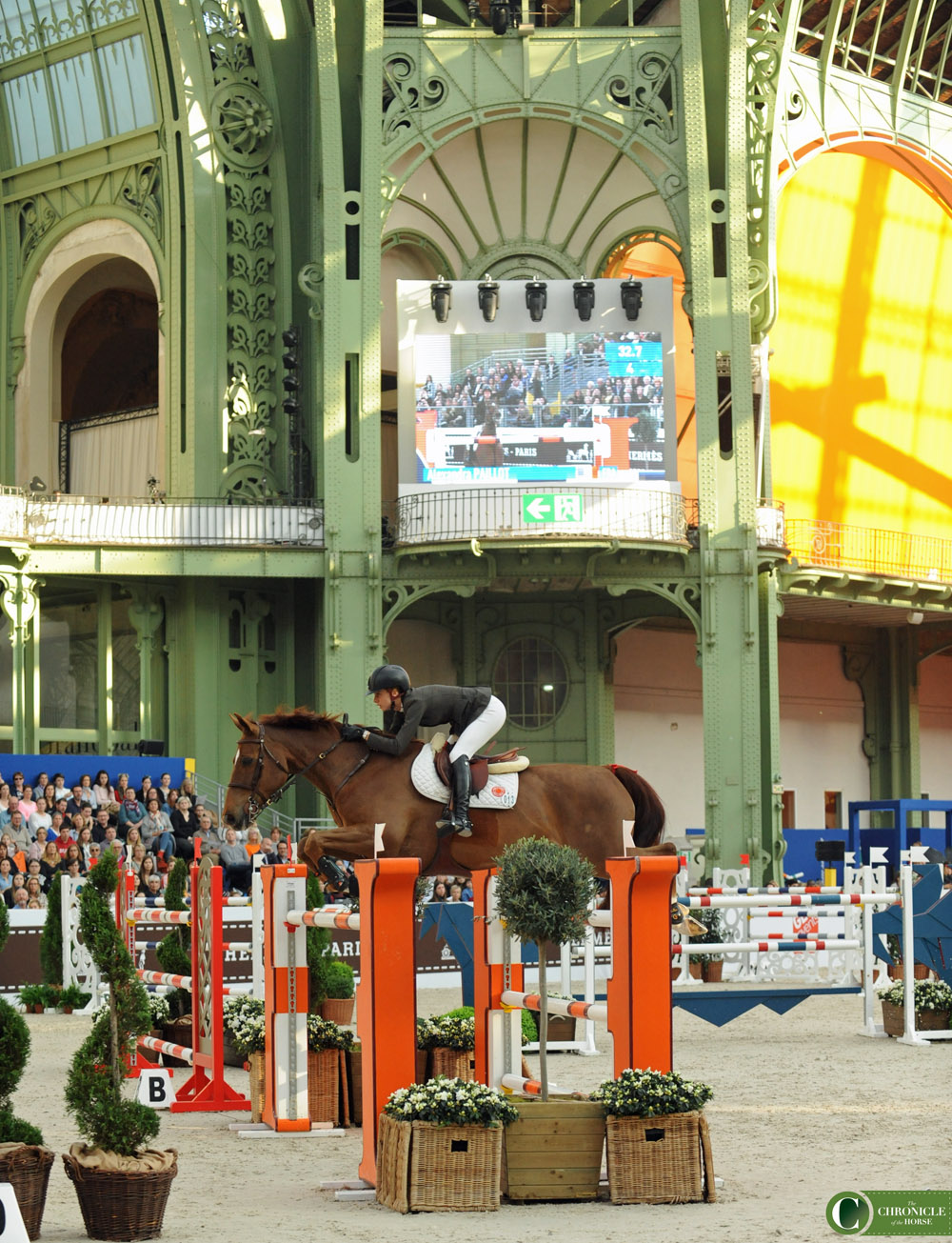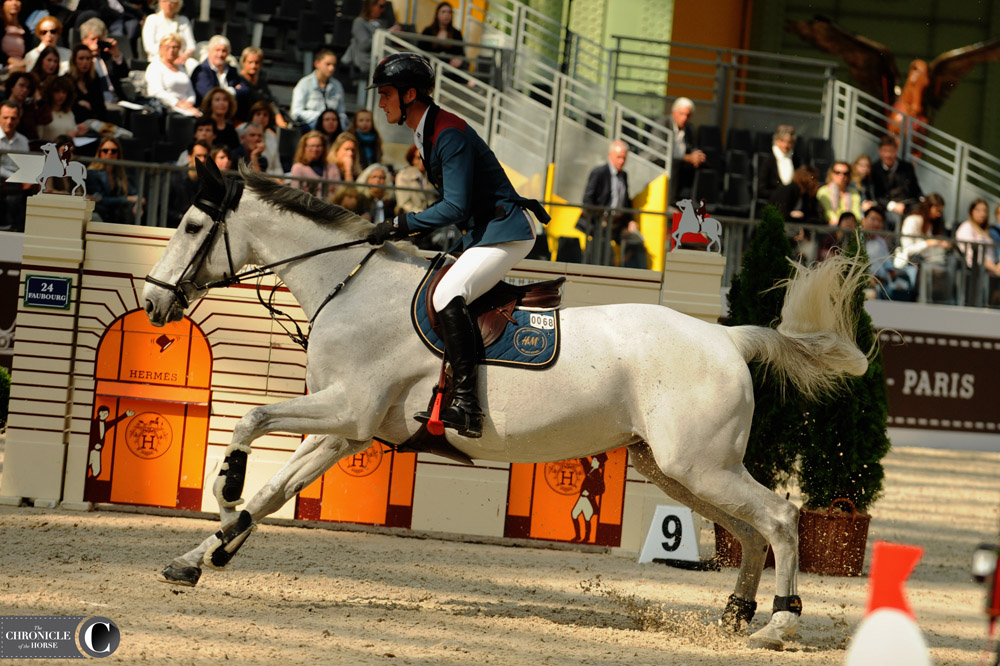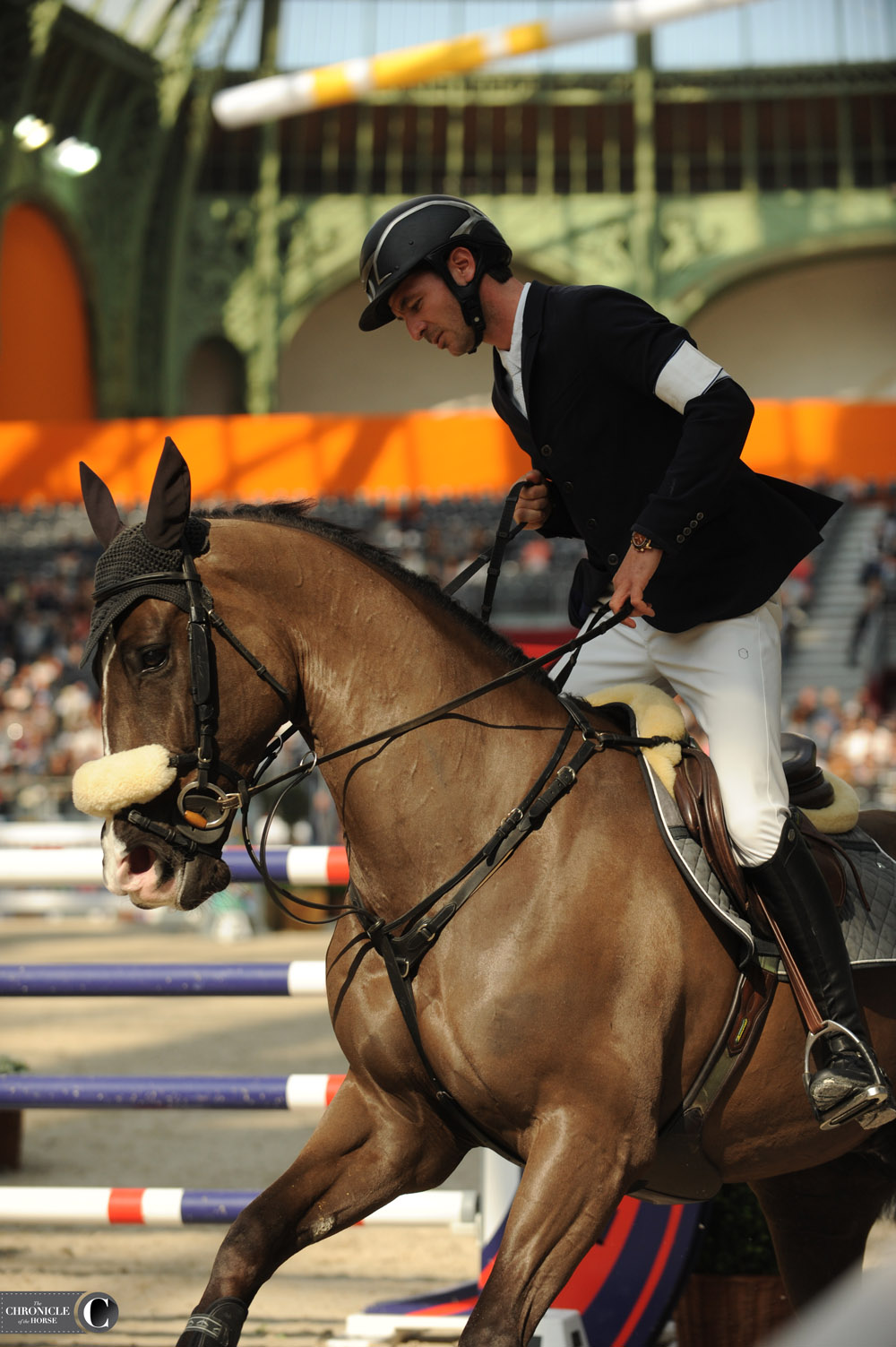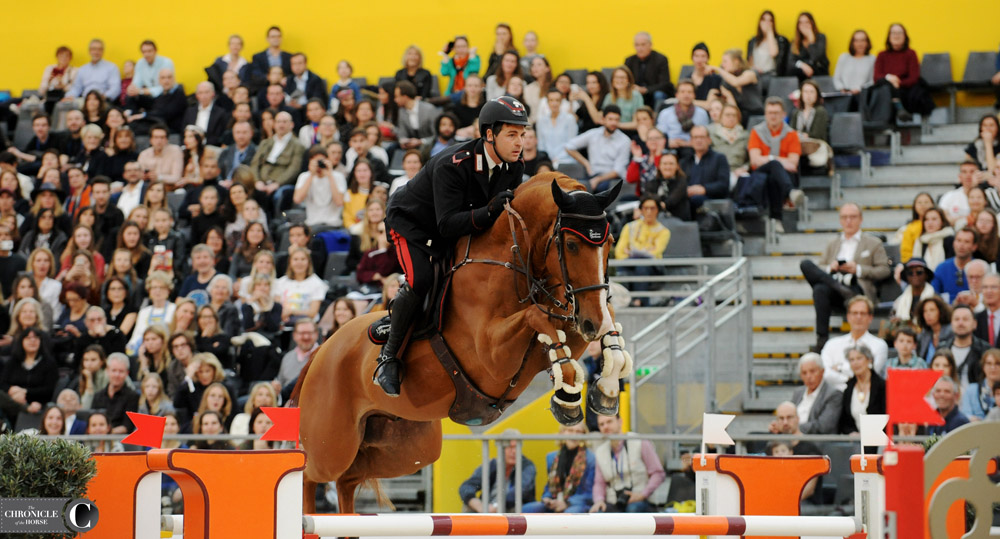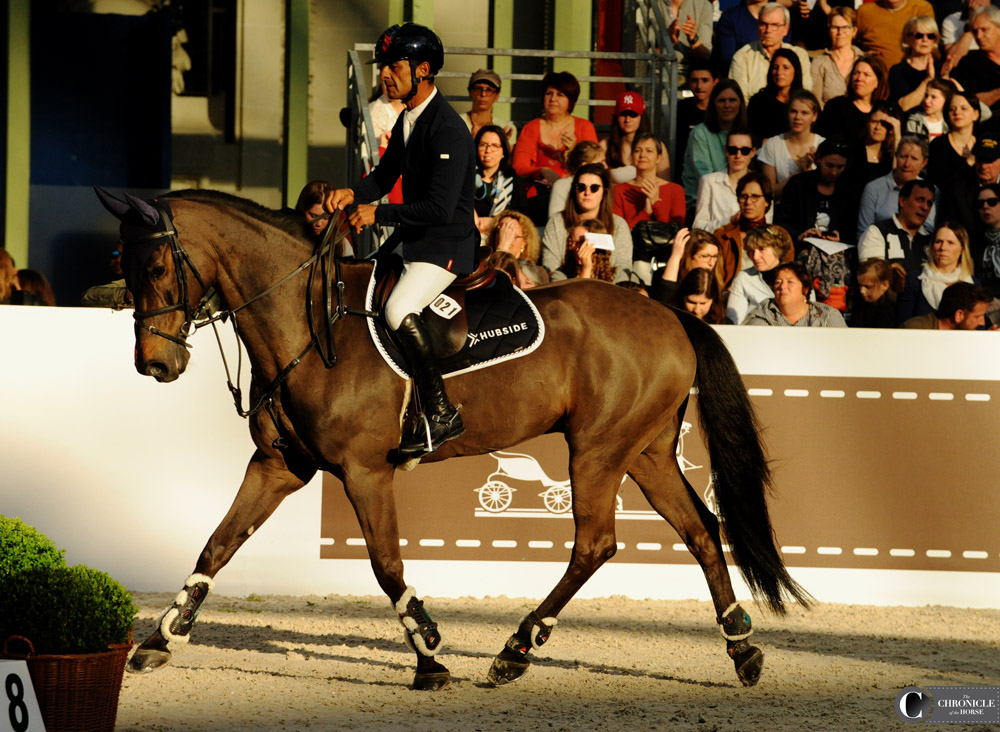 It was the most surreal experience, a show inside a palace, and everything 5-year-old Ann could have possibly imagined. I felt exactly like this horse did leaping all over the place during his award ceremony. Until we meet again, Saut Hermès!