Lexington, Ky.—Aug. 13
Aundrea Hillyard was feeling confident heading into Saturday's final round of the USEF Pony Jumper National Championship. She was the only rider sitting on zero faults after the first two days competition, and as the last to go in the final round, she had the luxury of knowing exactly what she needed to do to win.
Four riders had 4 faults, but each had mistakes on course, widening Hillyard's leading margin.
"[It was] less pressure than yesterday," she said. "I was good if I had one fault and a bunch of time faults, so it was like just go in there and have a good round and finish off strong."
Hillyard and Magic Dragon put together a solid round, with just a single rail at the last.
"Most of the course was pretty good," she said. "To the last jump I kind of pulled too much, and it would've been cool if I didn't do that because then we would've had no faults. But it was fun. It was definitely more technical than that last two days. I think my pony completed it pretty nice. He really did a good job."
Three riders sat on 8 faults each after today's final round, necessitating a jump-off for the silver and bronze medals. With all three jumping clear, it came down to time: Isabella Uhrig and Juan Bay clinched silver, and bronze went to Reagan Voxman on Air Force One. Savannah Smith and Wishlea Star Dasher finished in fourth.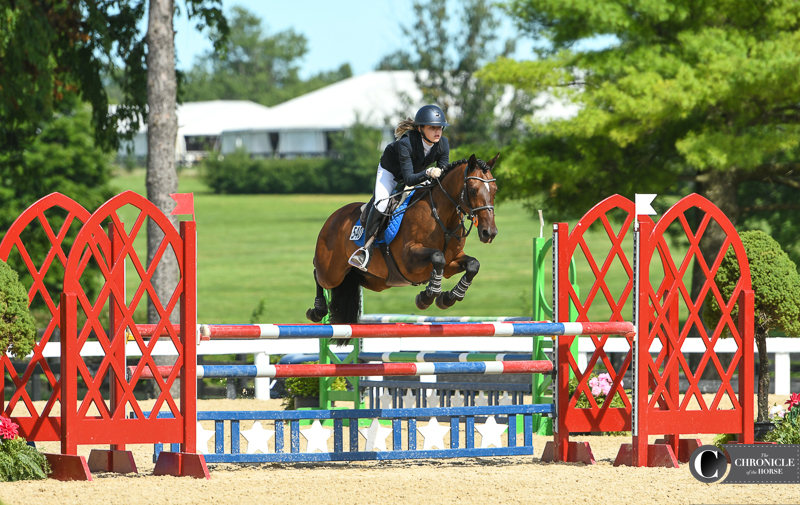 Hillyard first paired up with Magic Dragon about a year ago. The 13-year-old Belgian Sport Horse (Principal Dream V D Delthoeve—Konchitta Van De Delthoeve) owned by Hidden Ridge started his career in eventing in Europe and has experience jumping 1.20 meters.
"Milano" was coming off an injury when Hillyard started riding him, and trainers Allyson Coluccio and Evan Coluccio initially thought they'd make him a hunter because of his beautiful movement. But after a successful spin around the pony jumpers in at the Winter Equestrian Festival (Florida) this winter, they decided to keep him in that ring.
"He's always game for everything," Hillyard said. "We were going to try to make him a pony hunter, but he likes this way more. And he's so pretty. Really he could do all three rings super easy. I just love being able to get on him, take him out, like on the grass field—he loves it."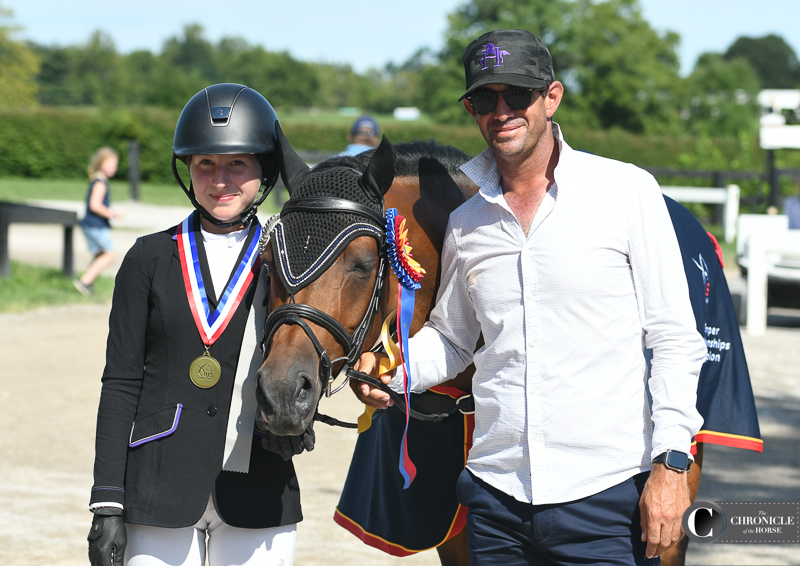 Hillyard, 17, Lewisburg, Pennsylvania, had a standout week at USEF Pony Finals, with the grand championship honors with Goldmark and a team gold medal in the pony jumpers as well as top placings with a few green ponies.
"This has been the show of my life," she said. "I did a large pony, and he was grand pony champion, Goldmark. He was amazing. And then I did a few green ponies, they were also good, and then Milano. It's seriously been the most surreal horse show of my career."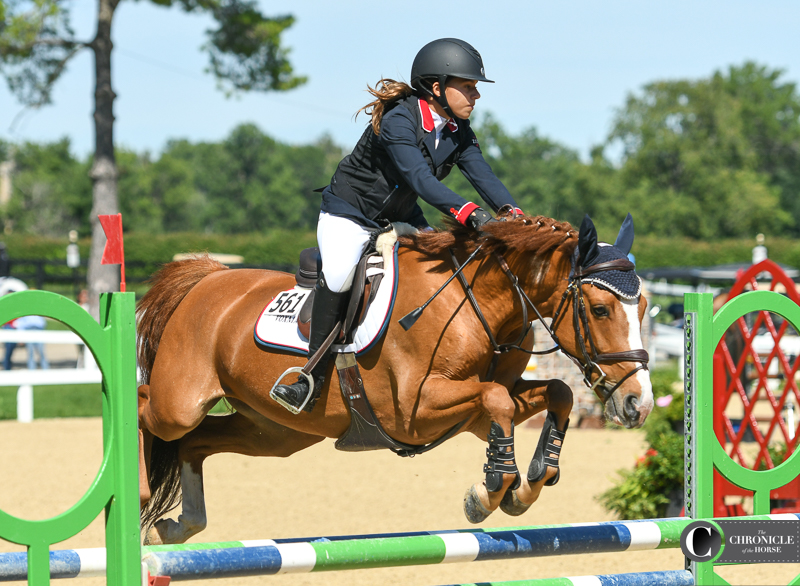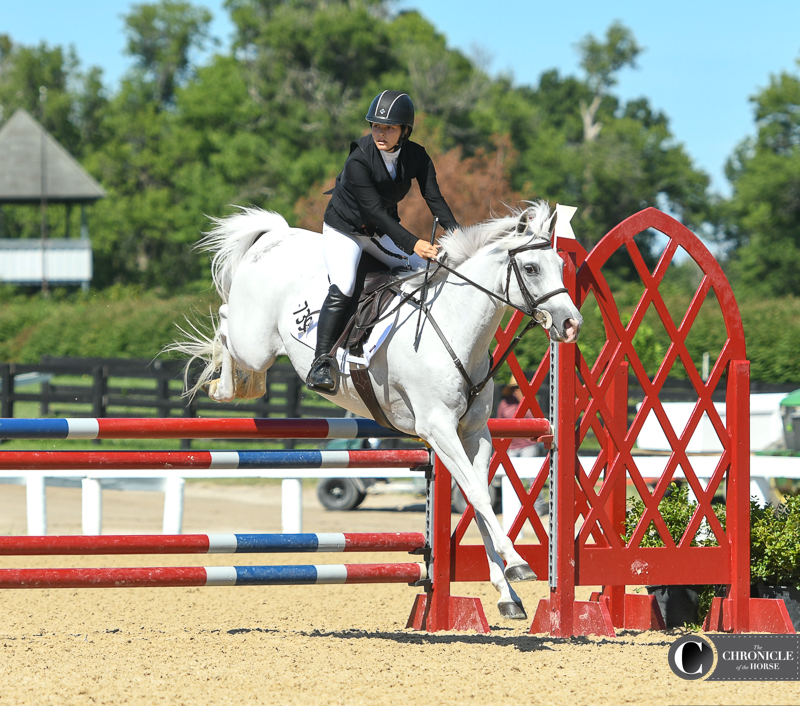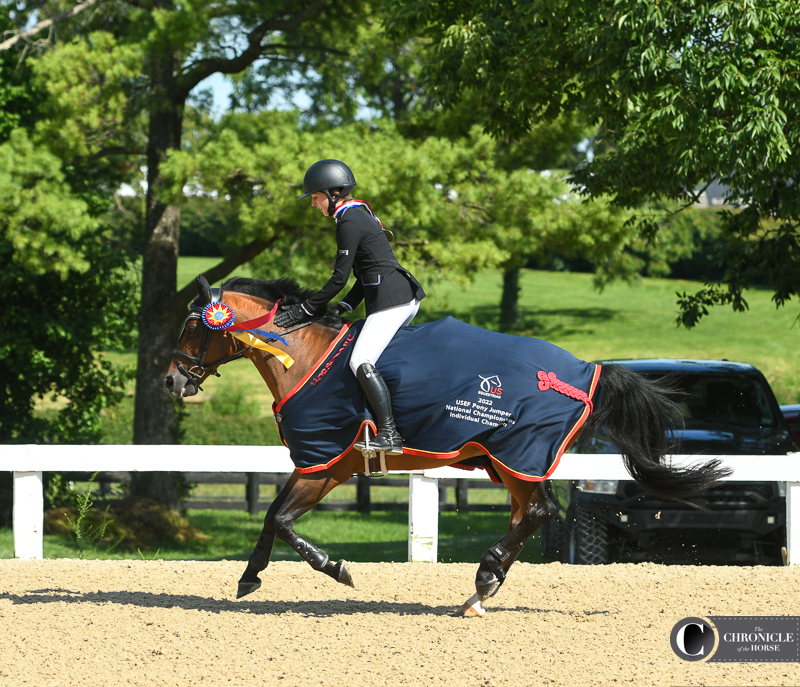 Useful links and information: