Winning the U.S. Hunter Jumper Association Emerging Athletes Program National Training Session (Illinois) put Jacob Pope on the map in 2011, and the following year he made headlines by winning the Platinum Performance/USEF Show Jumping Talent Search Final—East (New Jersey) and the ASPCA Maclay Final (Kentucky). Following his junior career Pope, 26, won team gold at the 2015 Adequan FEI North American Junior and Young Rider Championships (Kentucky). He now works as a rider and trainer at Team Rakowsky in Wellington, Florida, and Lexington, Kentucky.
---
Rise and shine! I almost always wake up before the sun comes up. On a non-showing day, I'm usually up by 6, but on busier days it's even earlier. If my schedule permits, I go for a brisk run in the morning. This is a great way to clear my head and have a fresh start to each day. My dog, Kylie, eventually wakes up from her slumber by the time I get back, and we spend some time together before I head out for the day.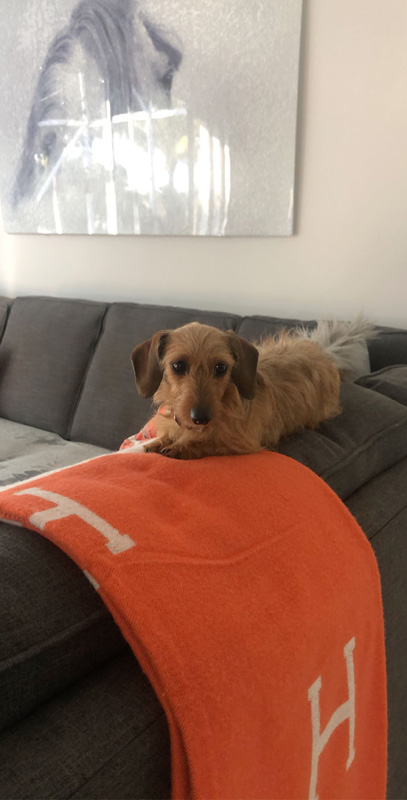 7 a.m. Time to have breakfast. I need something in my stomach each morning before work. Nothing elaborate, but some fruit and cereal will help keep me going during long days. Oh, and coffee. Can't forget coffee.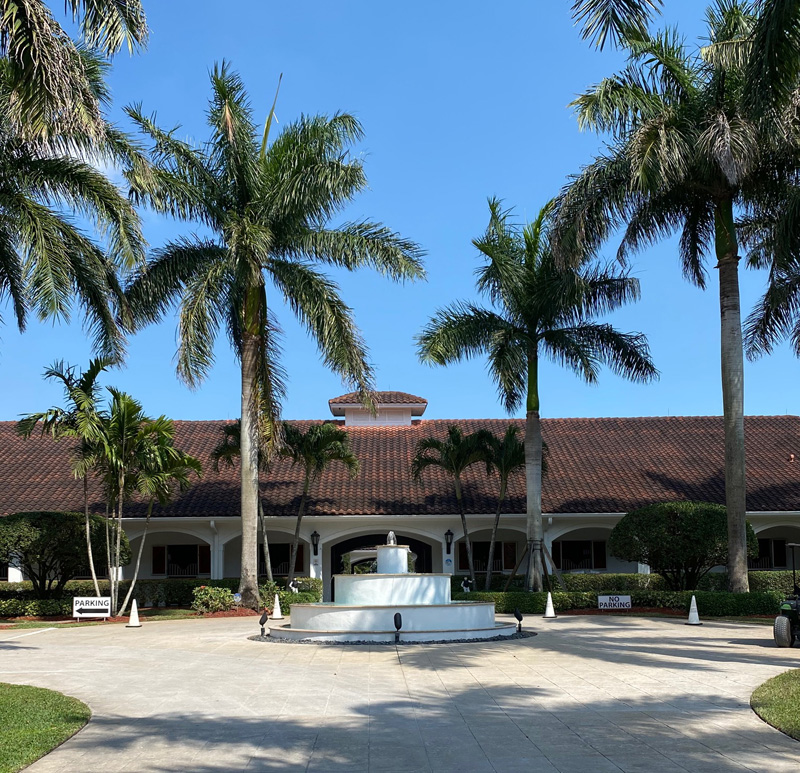 7:30 a.m. I pull into the farm in Wellington. This is my favorite time of day at the farm. It's quiet, and the horses are eager to go outside after their breakfast. Turning out is one of my favorite things to do with the horses, so I try to make time to get to the farm after feeding so that I can assist with the morning chores. My dad [Andy Pope] always taught me from the time I was young that it's good to give each horse a once over at the start of each day just to make sure they are OK. You want to make sure they eat their entire breakfast, check for bumps or anything unusual, and being directly involved with the morning turnout process is the perfect time for this. I pick their feet and check their legs, boot them up, and take them to the paddocks. This time of day gives me a sense of getting back to my roots with the hustle and bustle of my life now as a professional in Wellington.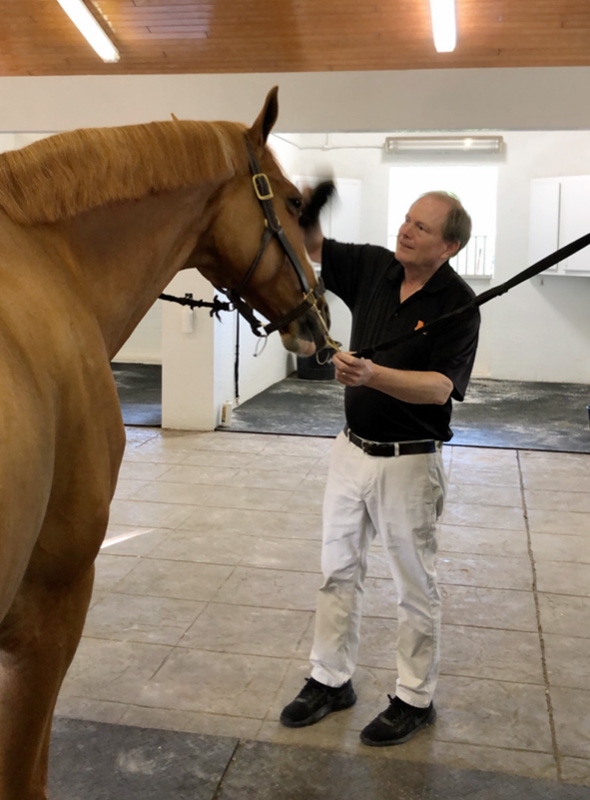 8:15 a.m. Time to tack up my first horse of the day. We have a pretty big operation in Wellington with about 30 horses in training. Our grooms are usually still tidying up the barn after turnout at this time, so I like to get my first horse ready myself. Once the grooms are finished with morning chores, we work as a team throughout the rest of the day to tack up so that everything goes smoothly and efficiently with my exercise and training rides. Having a team that works together like a well-oiled machine is critical for a busy professional with clients and horses at various farms and show locations!
We have a wide range of places to ride on the farm, so I am able to tailor each horse's plan to whatever goals we have. When we are getting ready for a grand prix or derby on the grass, we utilize the expansive grass field where the course options are unlimited. We also have a covered sand ring that is perfect for getting kids ready for indoors or venues with smaller rings. All winter long while we are showing at the Winter Equestrian Festival, we have the large space to ride with hunter jumps on one side of the field and jumper jumps on the other. Then, in the fall, when we are back in Florida getting ready for indoors, I set up a different and very challenging course each week in the covered ring for all the kids to practice over. This helps prepare them and ease the transition when my students get to the indoor shows.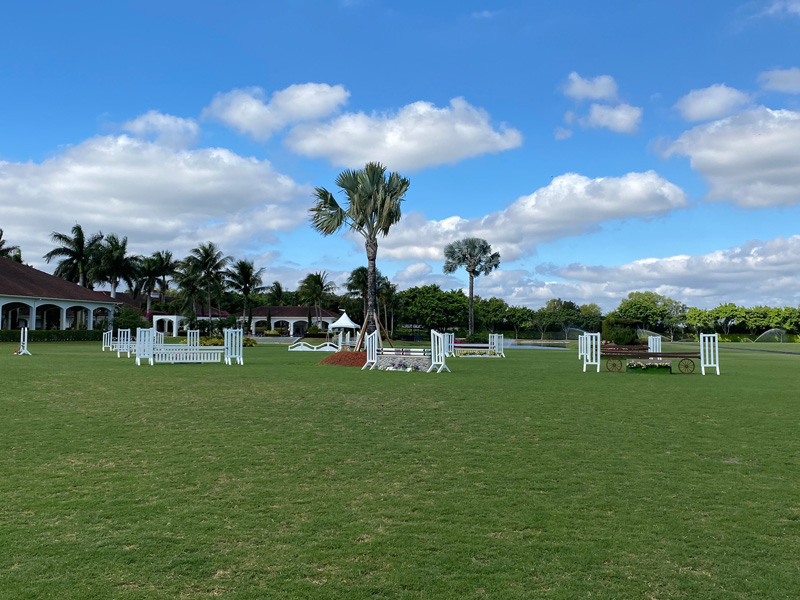 Lastly, we have a massive gallop track that borders the entirety of our farm. I don't know how far it is exactly, but when I'm listening to music doing trot and canter sets, it takes about a whole song to canter all the way around. We share the farm with a large polo operation, and even though the track was primarily designed for them, you can often spot one of our horses taking a nice cool down walk around the track or a few friends going on a trail ride.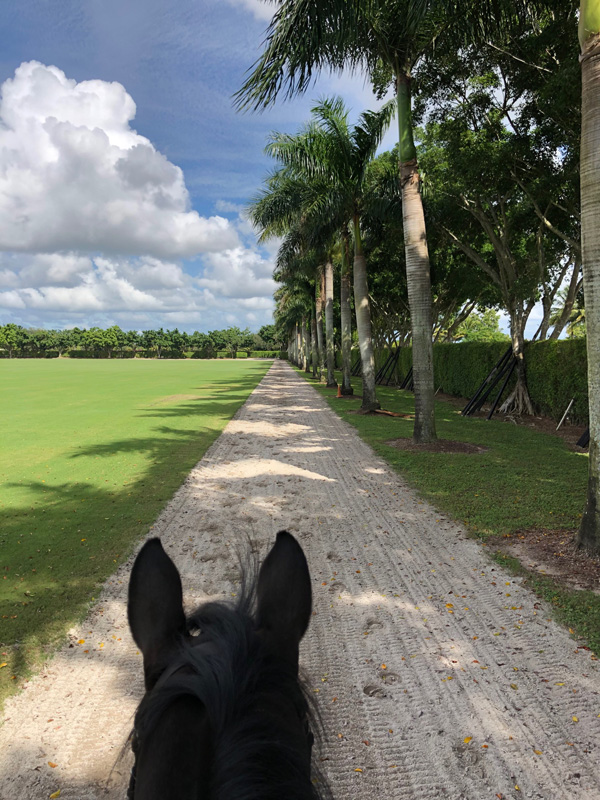 11 a.m. Clients start to arrive. We have some college-aged kids who do school online or have breaks in the day, so it's nice that they are able to come in the morning to help spread lessons out. I usually put my rides on hold for a bit to give flat lessons or help with jump schooling. We don't jump very much at home with our experienced horses, maybe once a week. They do some cavalettis a couple other days and flat the rest of the week.
1 p.m. Time for the ponies! It's no secret that this is one of the highlights of my day. I started a pony business called Real Deal Ponies with a couple of my friends/colleagues right around when COVID hit. I used to buy and sell ponies as a kid at my parents' farm, but I've always had a desire to get back into it as a professional. While we couldn't do much showing last spring, we used this time to put our minds together and watched hundreds of videos before we got in touch with the person who is now our business partner abroad. We eventually brought a nice group of ponies over, and it has been so much fun! These ponies always bring a smile to my face.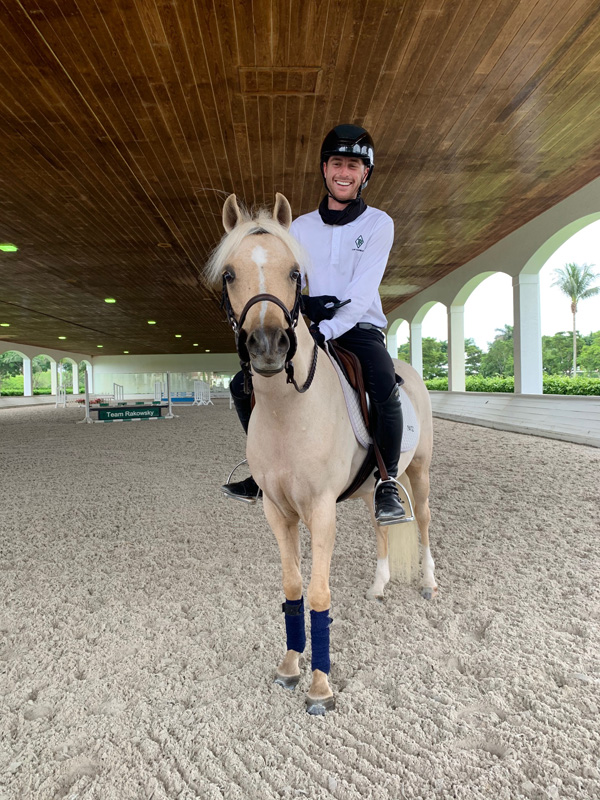 2:30 p.m. I check my watch and notice it's time for the amateur-owner hunters and the high amateur jumpers to start at WEF. I drive down the road to the show and help our amateur riders school. I really enjoy training and have some very competitive clients this year, so I am really excited about that!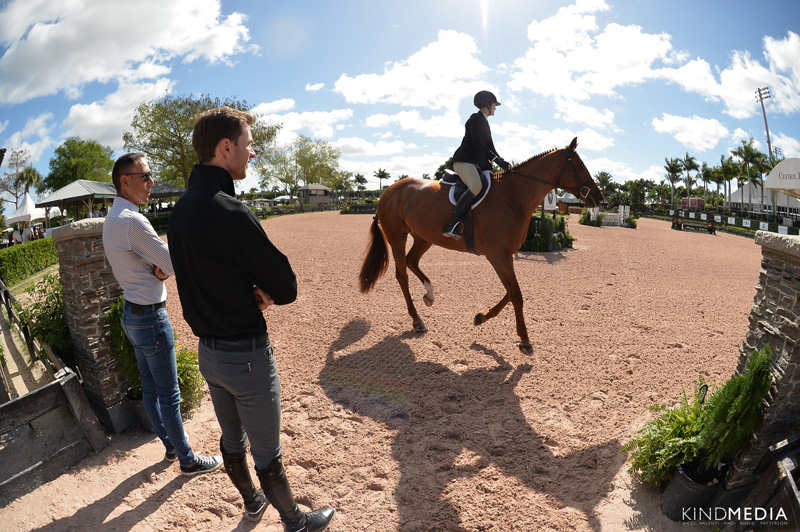 3:30 p.m. After our showing is wrapped up for the day, I drive to a farm owned by an outside client that I help with some riding and teaching. I have a few clients who have their own farms in Wellington, but luckily it's very easy to get everywhere! I can usually be anywhere within 5-10 minutes. I like to go at least a few times a week to ride and check in with my other clients. They all have their own staff, so it is very easy to just pop in to ride, teach and make sure everything is going well.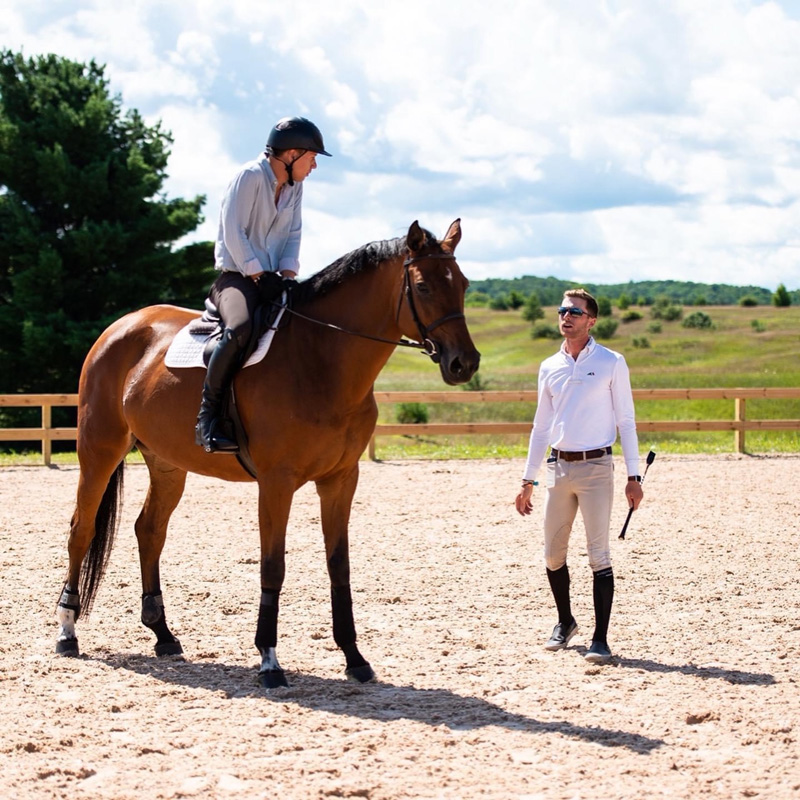 5 p.m. Last stop of the day is Equiline. I swing by their retail store on the way home to pick up some of the new and awesome clothes they just got in as part of their spring collection.
5:45 p.m. I'm finally back at home. I love to cook and really enjoy eating in and having friends over especially during WEF when we are constantly on the move. It's nice to have some downtime at the end of the day.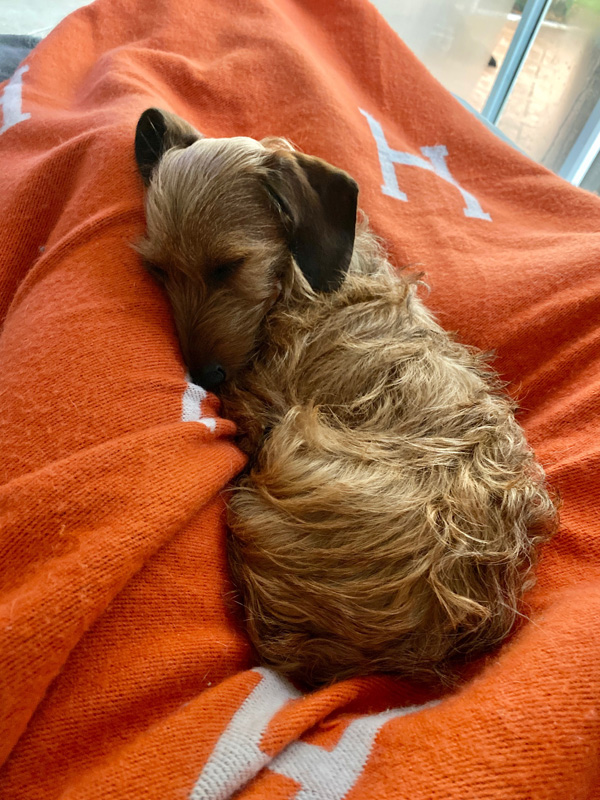 7:30 p.m. Watch HGTV on the couch with my dog, Kylie. Also, I sit down with my computer and make the plan for the following day and communicate with all the clients about lesson times or when they will be showing. For the busiest days, I make a spreadsheet of all the rings, times, orders and lessons to keep everyone on time and organized so there is no confusion. Most of the time Kylie is sound asleep during this, and I'm soon to follow. These days are long but so worth it!
---