Miami Beach—April 5
When one of Philipp Weishaupt's top mounts got hurt, he looked down the barn aisle to see who might be able to fill in for the first two legs of the Longines Global Champions Tour, and his eyes stopped at Sansibar. After all, the scopey mare's normal rider, Kamal Abdullah Bahamdan, had a day job that would prevent him from attending the start of the tour.
Bahamdan gave him the thumbs up, and that paid off today with a win in the $31,210 1.45-meter speed class at the Longines Global Champions Tour of Miami Beach.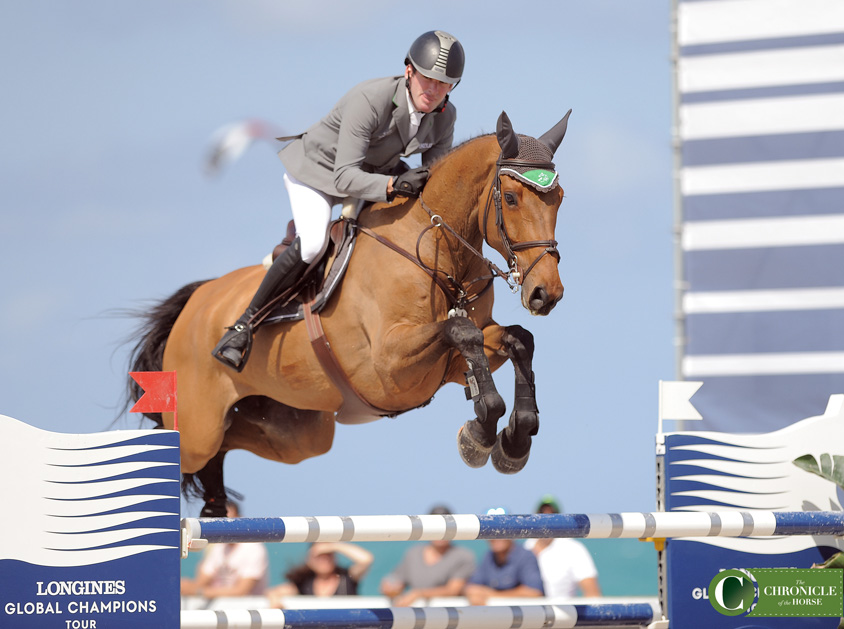 Paola 233 and Georgina Bloomberg held the lead for much of the class, but Weishaupt managed to cut a stride out of two lines to relegate her to second at the show where the ring is set mere feet from the ocean, right in Miami's famous South Beach.
"We have this week a totally different show arena than we had [at the Longines Global Champions Tour of Mexico City] two weeks ago," said Weishaupt, who rides for Germany. "It's a big change for the horses, coming from a big grass field in Mexico to here right on the beach. Some horses get a little distracted by the ocean, but mine is a super brave, straightforward mare. She did a great job today."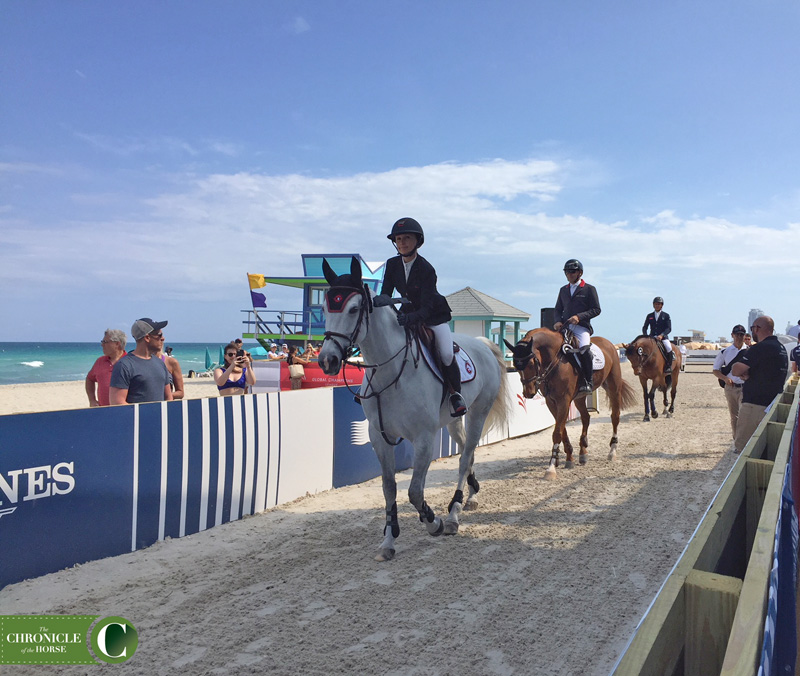 Two weeks ago in Mexico Weishaupt opted to use Sansibar, a 12-year-old Hanoverian mare, in the biggest classes, with Lasse K as his second-string horse, but this week they're swapping roles. He was especially impressed with Sansibar because she's not a typical speed horse.
"She's a classical grand prix horse, with all the scope and all the potential," he said. "She plays with the jumps at 1.60-meter height.
"She's super simple and really brave—and now I know she's really fast too," he added.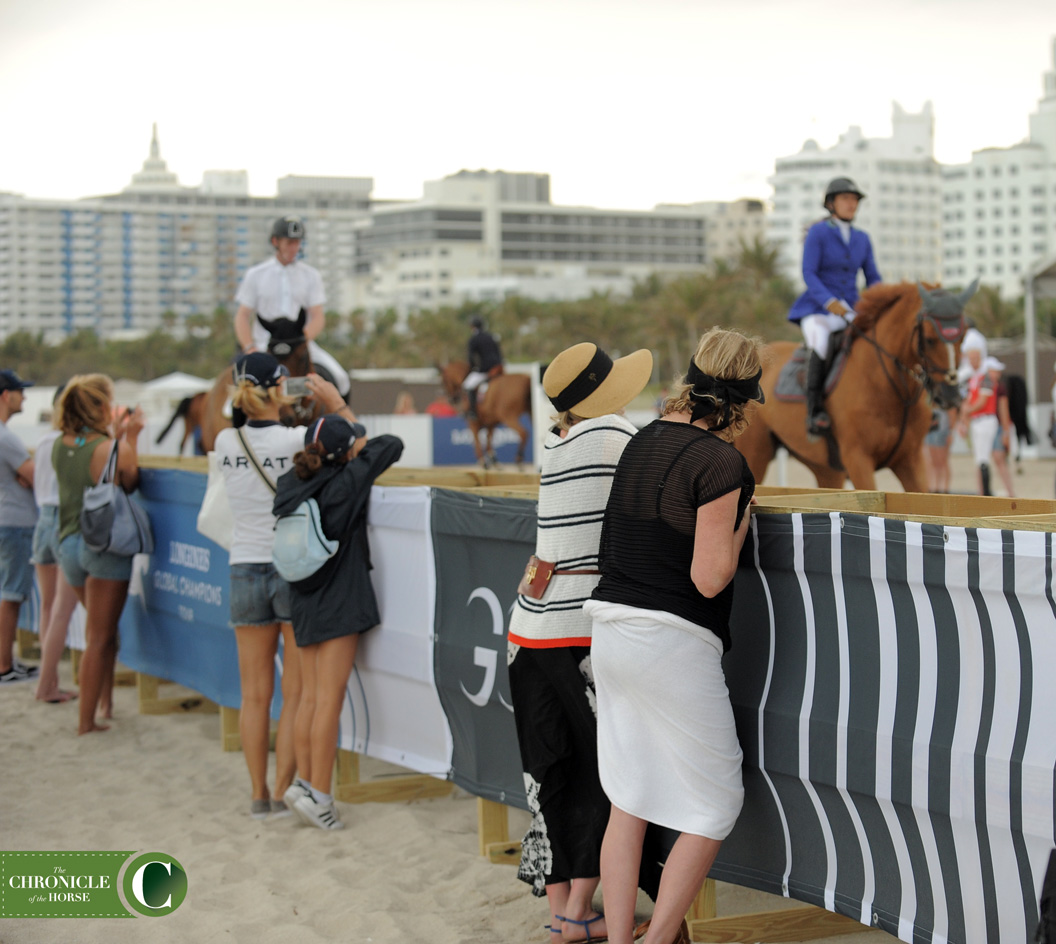 Weishaupt rides out of Ludger Beerbaum's famed stable in Riesenbeck, Germany, and has been under his tutelage for 15 years, since he was 16 years old. He's one of Beerbaum's many successful protégés, which include fellow international stars like Marco Kutscher, Henrik Von Eckermann and Christian Kukuk.
"It's an honor to work for him," said Weishaupt. "Everything I know I learned from him. He's a great boss, and now that I've been there so many years I can do a little bit of my own thing. He trusts me."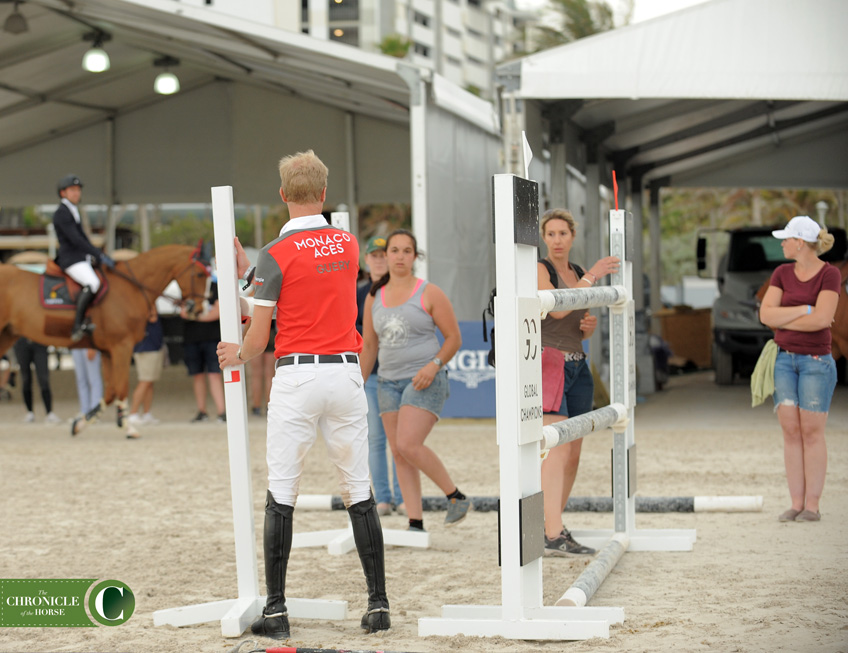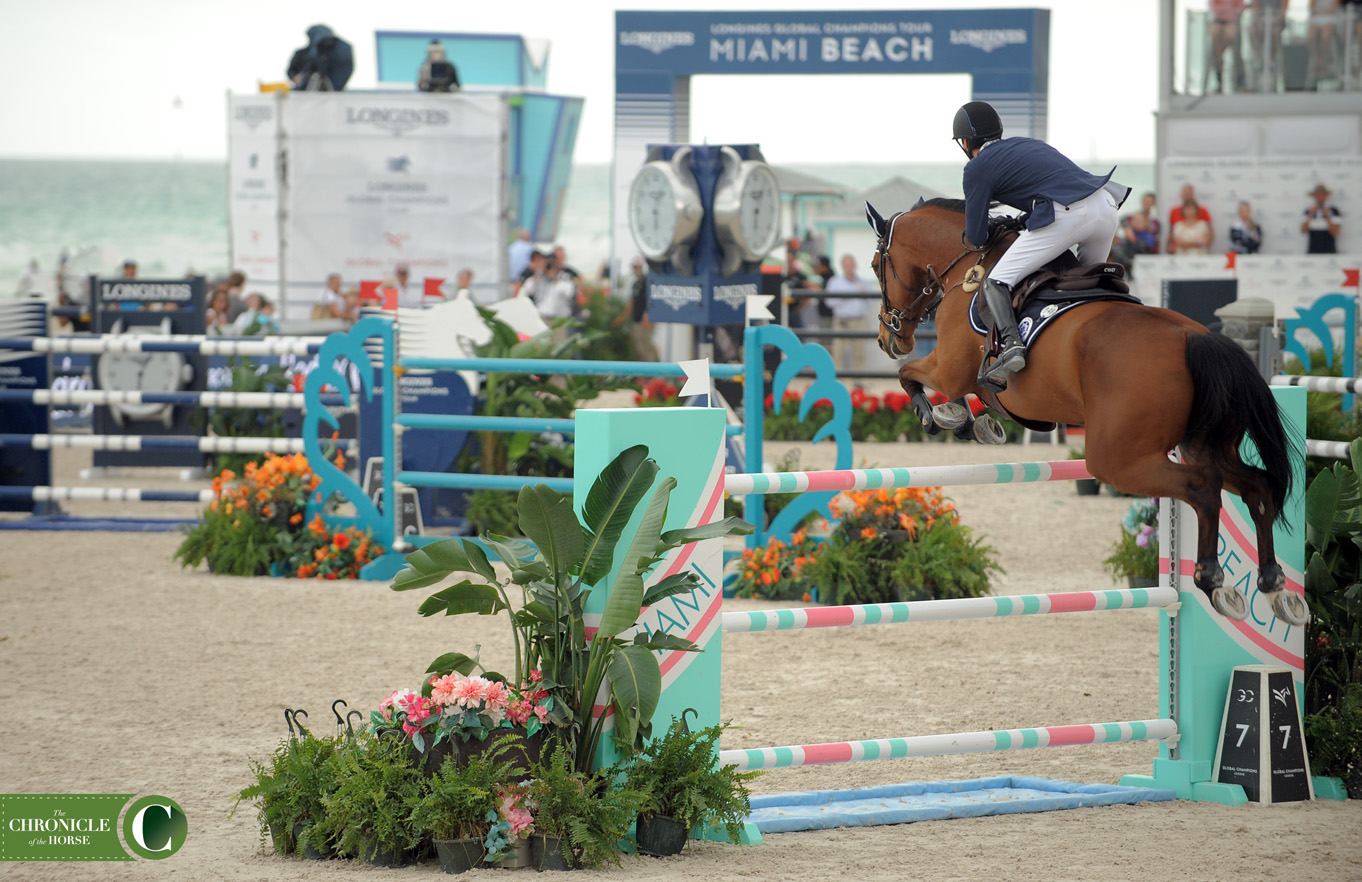 Stay up to date with all the news and photos coming out of the LGCT Miami Beach, and make sure you're following the Chronicle on social media. We're @chronofhorse on Facebook, Twitter and Instagram.