Devon, Pa.—June 1
Natalie Dean had her work cut out for her as she headed into the ring for the $20,000 Show Jumping Hall Of Fame Amateur-Owner Jumper Classic at the Devon Horse Show. For most of the class, Guilherme Jorge's first round track was the real victor, with rails falling everywhere and one retirement and another elimination early on.
Eventually six would advance to the short course, but that proved to be just as tough, and only Dean, riding Chacco's Goldy, turned in a double clear performance to take the win. With first and second in the first class, and second and third in the second of the division, the victory in the classic cemented Dean as champion with "Goldy" and reserve with Don's Diamant, and also earned her the leading amateur-owner jumper rider award.
"It's actually a bit bittersweet," Dean said through tears. "It was actually my last class on Goldy, so I'm really happy to end the way we did."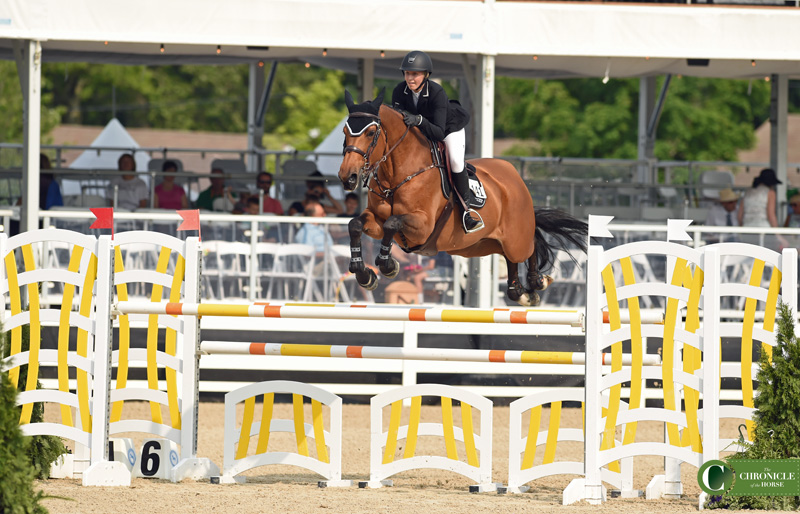 Dean purchased the 14-year-old Oldenburg (Chacco-Blue—Srenja, Landgold) two years ago, and the pair progressed up the levels together, taking team silver at the Adequan FEI North American Youth Championships (New York) at the young rider level last year. Goldy will now be leased out.
"Don" is a newer horse; Devon served as a warm-up before she takes the 11-year-old Dutch Warmblood (Diamant De Semilly—Whitley, Phin Phin) to the Upperville Colt & Horse Show (Virginia) next week to compete in the Fédération Equestre Internationale classes.
"He was really good," said Dean, 20. "He had the last fence down, but he jumped amazing this week. I'm really happy with him. They're both super. Don has the biggest heart of any horse I've ever ridden, and Goldy is super straightforward, just super sweet. She's just amazing."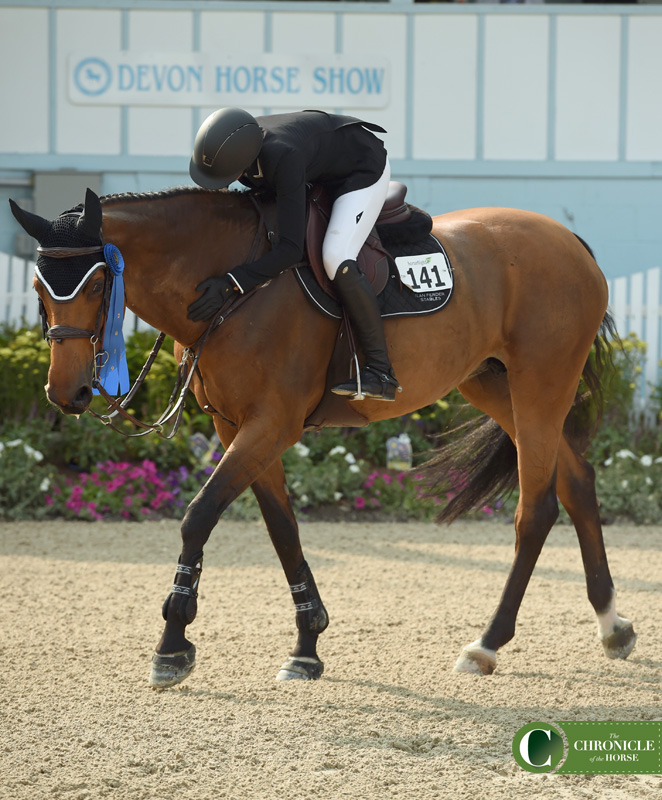 This is the first time the Palo Alto, California, native has ever shown at Devon.
"It's a famous show; it's been around for I don't know how many years now, a long time, and I've always watched it on the livestream back at home," she said. "It's really special to be able to come here and watch all the FEI classes and to be able to compete in the amateur divisions."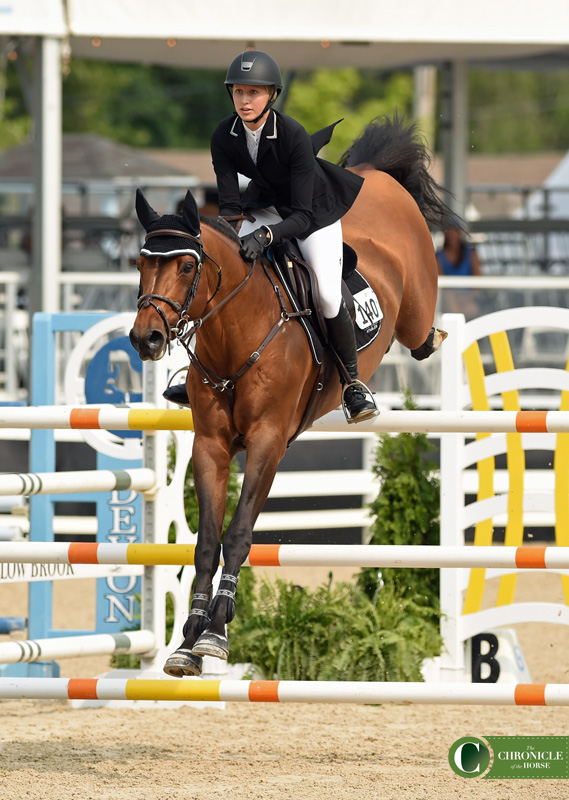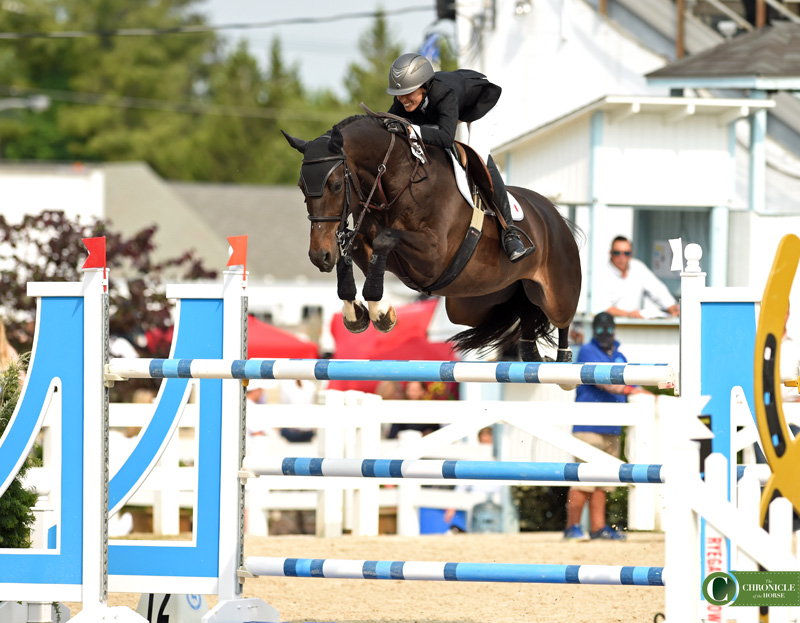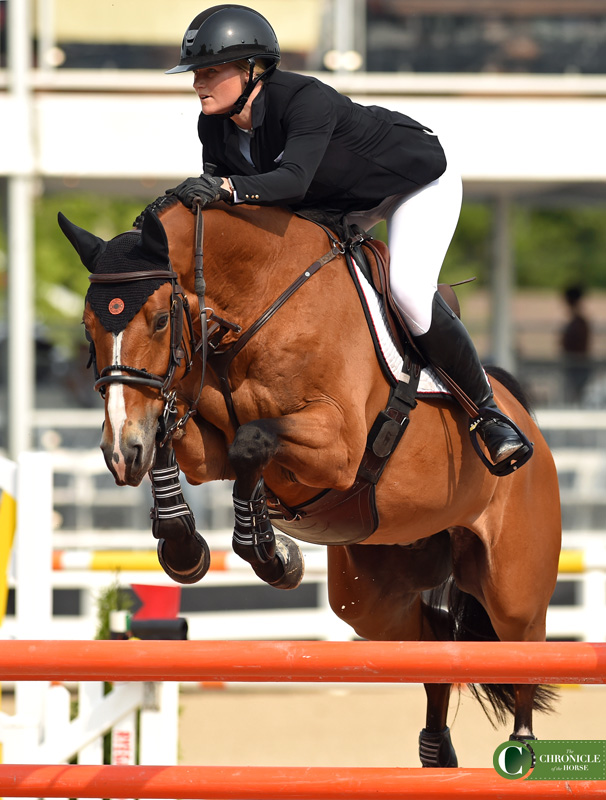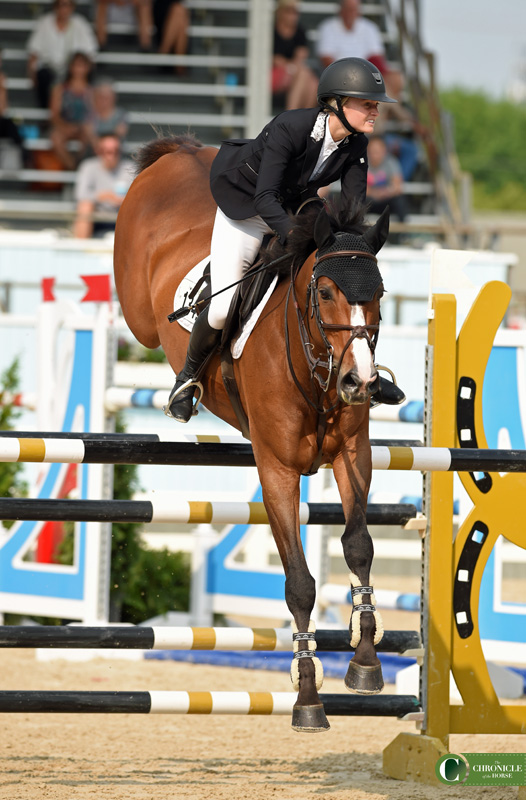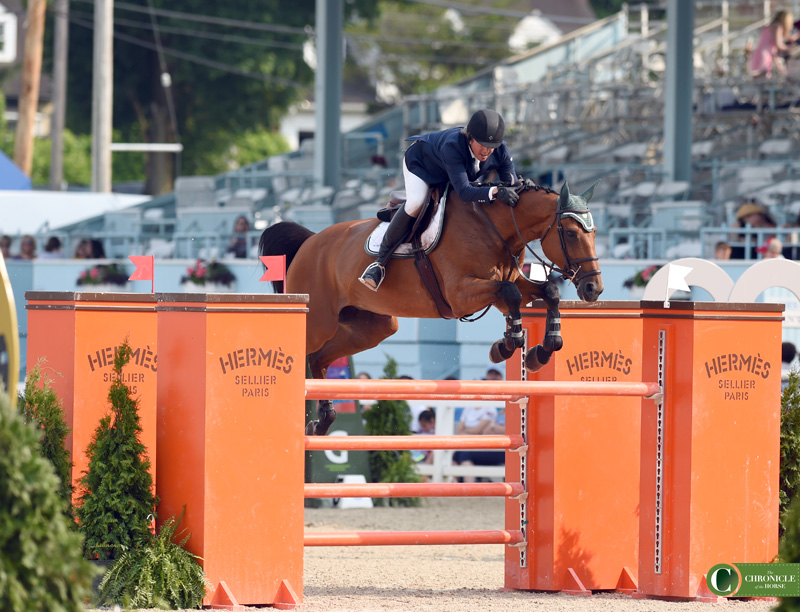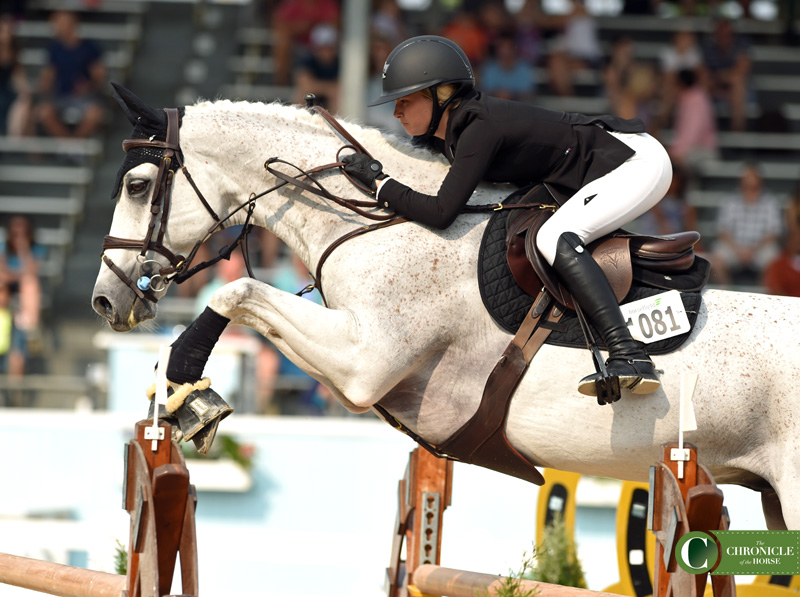 The Chronicle will be on site all week bringing you beautiful photos, daily reports and more. Don't forget to pick up a copy of the June 17 issue for more in-depth stories from the winners. 
Important Links: Devon Horse Show website / Order of go and results / The complete schedule of classes and exhibitions / Live streaming / All of the Chronicle's coverage