Amateur rider Ann Glavan, who is in her second year of study at the University of Wisconsin Law School and a former staff writer for The Chronicle of the Horse, responded to the news that the U.S. Equestrian Federation withdrew 2021 dates for the World Equestrian Center—Ocala (Florida) on her Facebook page on Nov. 11. She's allowed the Chronicle to share an edited version of her viral post.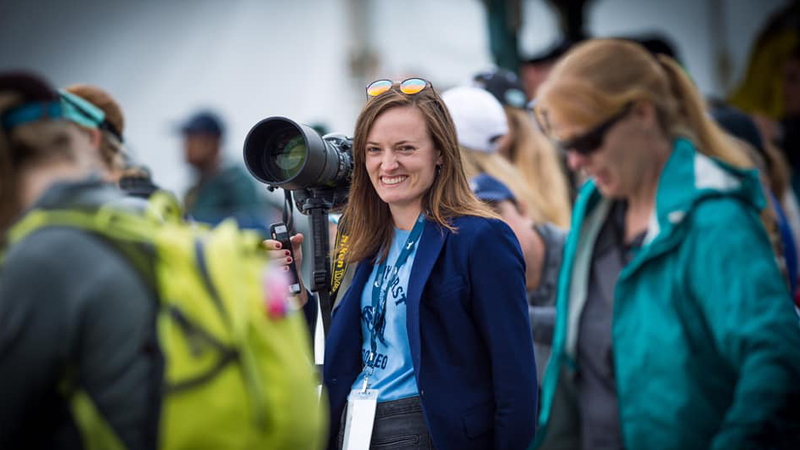 Today is a great day in horse sport because US Equestrian is about to find out exactly how useless it has allowed itself to become to 95% of competitors.
Today the World Equestrian Center put out a press release announcing it would be going forward with its plans to host a 12-week winter circuit in Ocala after USEF's refusal to grant [Roby Roberts'] facility competition licenses. [USEF rescinded the dates after initially approving four of the 12 dates WEC requested.] Instead, WEC will license its classes through the National Snaffle Bit Association, traditionally a western-focused equestrian organization and completely unaffiliated with USEF. Its 12-week circuit in Florida will include a $250,000 grand prix, $4 million of total prize money, and just like it did when it opened its facility in Ohio, all competing horses will get free stalls.
Roberts and WEC understand what no one seems to be able to get into anyone at USEF's heads: 95% of us do not care about Horse of the Year awards. We do not care about "money won" points or young horse this, green horse award that. We do not care about any of the new random championships or awards USEF invents every year.
We care about showing at a decent, safe facility for a fair price. We want to spend a few weekends a year having a good time with our barn crew at a cool horse show. If we do well, it's nice if the ribbons are pretty, and there's a photographer to buy a couple shots from. A decent food joint and beer does not hurt. And the trainers who teach the 95% of us would like some decently big classes with some good prize money for their top horses.
And while we say these things over and over again for years, USEF continues raking in more than $9 million of our membership fees every year and makes exactly zero effort to lower the cost of competing in this sport for any of us—instead, spending that money on flying Nations Cup horses owned by billionaires around the world, paying $300k+ to each sport's coach, paying its CEO around $400,000 a year and its marketing director more than $330,000.
So WEC comes along and offers two amazing facilities with all the amenities mentioned above and free stalls?! And this show will not be charged a USEF licensed competition fee, will not have to buy a date per the mileage rule or pay USEF's per horse competing fee or a drugs and medication fee, or require a USEF horse registration, or a USEF rider registration, or a USHJA membership?
I mean, y'all. When I'm checking out at the horse show office, and I'm not seeing all those fees or a stall fee, THAT is what makes showing cheaper for 95% of us.
In its letter responding to WEC's press release, USEF tries to frame the issue around horse welfare and rider safety, which should strike anyone who even sort of follows this sport as hysterical.
I know the modern memory in the digital era is short, but I trust we have not yet forgotten USEF's own drug lab so badly bungled the most high-profile drug testing case of our sport with [Larry Glefke and Kelley Farmer] that the ENTIRE LAB was shut down, its director was fired, and a third party lab was brought in to do testing.
And you know what organization uses the exact same extremely reputable third party lab as USEF for its drug testing? The National Snaffle Bit Association. WEC is not gearing up to be some lawless land of rule-less showing where any drug goes; it's just not going to go through the USEF for its drug testing. Oh, and guess who charges $35 dollars for a LIFE horse membership? The National Snaffle Bit Association.
All I can say is happy trails, USEF. Y'all missed the boat big time on this one, and WEC called your bluff.