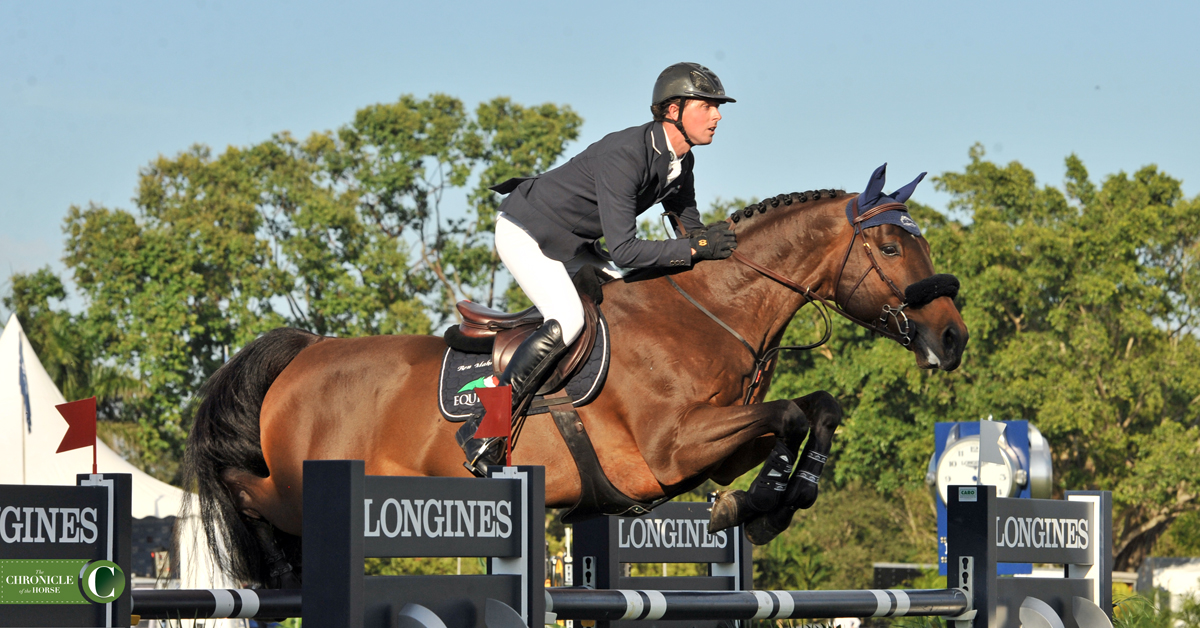 Wellington, Florida—February 2 
It's been a while since Tic Tac and Ben Maher have been center ring to accept the trophy for a big class. But Maher's luck changed today in the $35,000 Sovaro Palm Beach Masters Qualifier, when he outran four other competitors to take the blue ribbon for owner Jane Forbes Clark.
"It's been a lean time for me over the last year or so, and I haven't been in this position and sat up here very often," said Maher in the press conference. "I've had guys around me telling me I'm getting too old [Maher is the ripe old age of 35]. I thought with two young girls ahead of me I had to set them straight. Luckily everything went right for me today."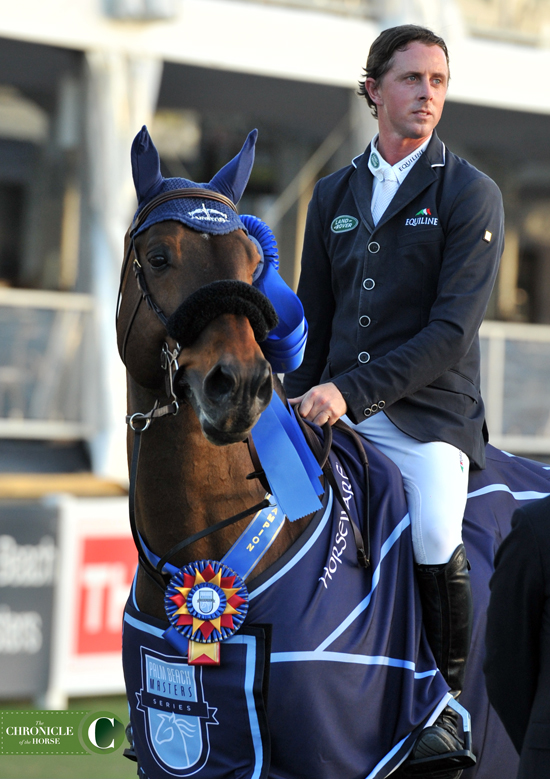 Maher and the 15-year-old Belgian Sport Horse by Clinton outran Lauren Tisbo and her Coriandolo Di Ribano, with Adrienne Sternlicht and Cristalline finishing third.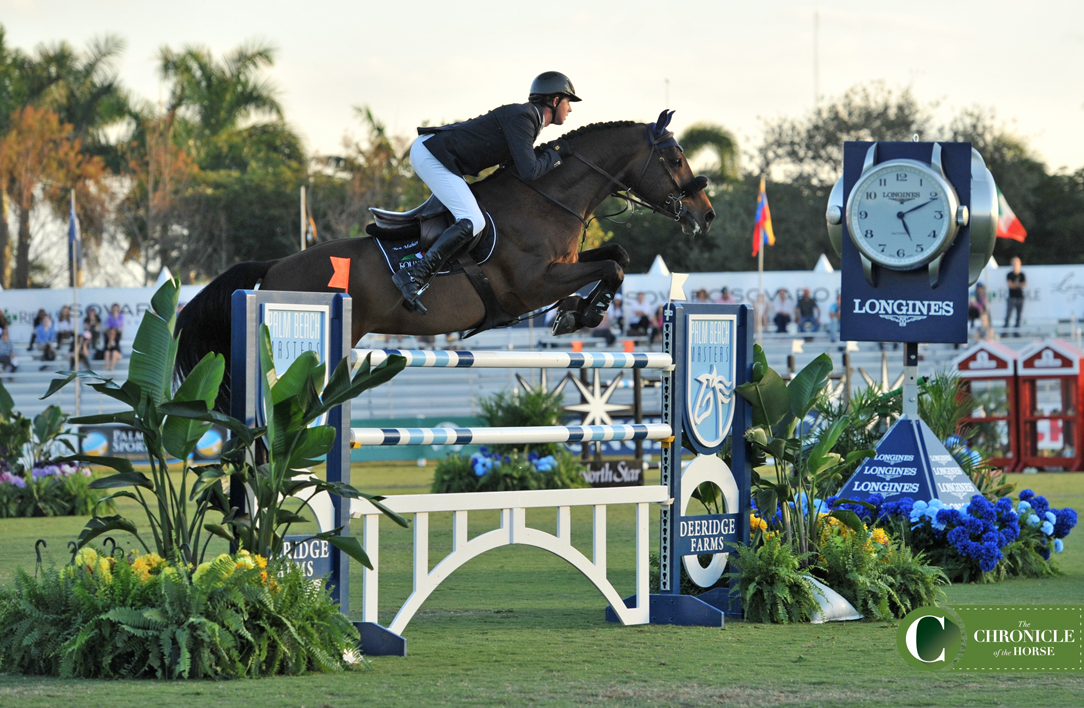 "Sometimes jump offs just go right," said Maher, a British citizen who's spent the last few winters in Wellington. "Every time I turned I picked up the first distance, both to the third fence. I didn't go too short to the double because that was quite hard for Tic Tac. Back to the second last I had a very sharp angle and I did see Adrienne to the last jump, so I was able to bend eight strides to the last jump and able to continue and then pretty quick through the finish.
"Tic Tac is naturally a fast horse," he continued. "I was watching on the screen. Adrienne's horse jumps a little higher than mine,  so she probably wasted a bit of time in the air, but that's a nice problem to have. He's a quick horse and he covers the ground and it went our way today."
Tisbo was hoping to take the top check as her parents, Tom and Jeannie Tisbo, were presenting the awards.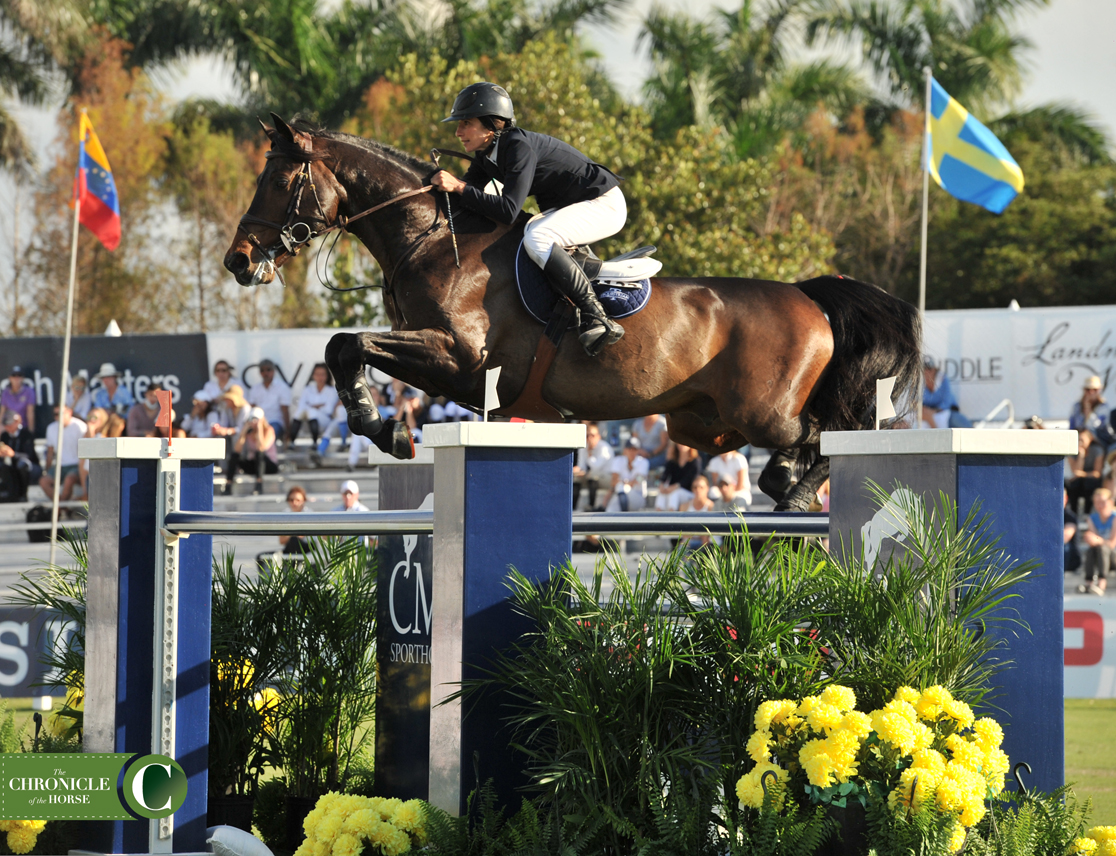 "Ben stole it from me today," she joked. "But that's OK. He said he's had a bit of a hard time. I'm really happy with my horse."
Coriandolo Di Ribano goes in a jockey exercise saddle, which Tisbo said has calmed the horse's bucking which previously plagued her rounds when in a traditional saddle.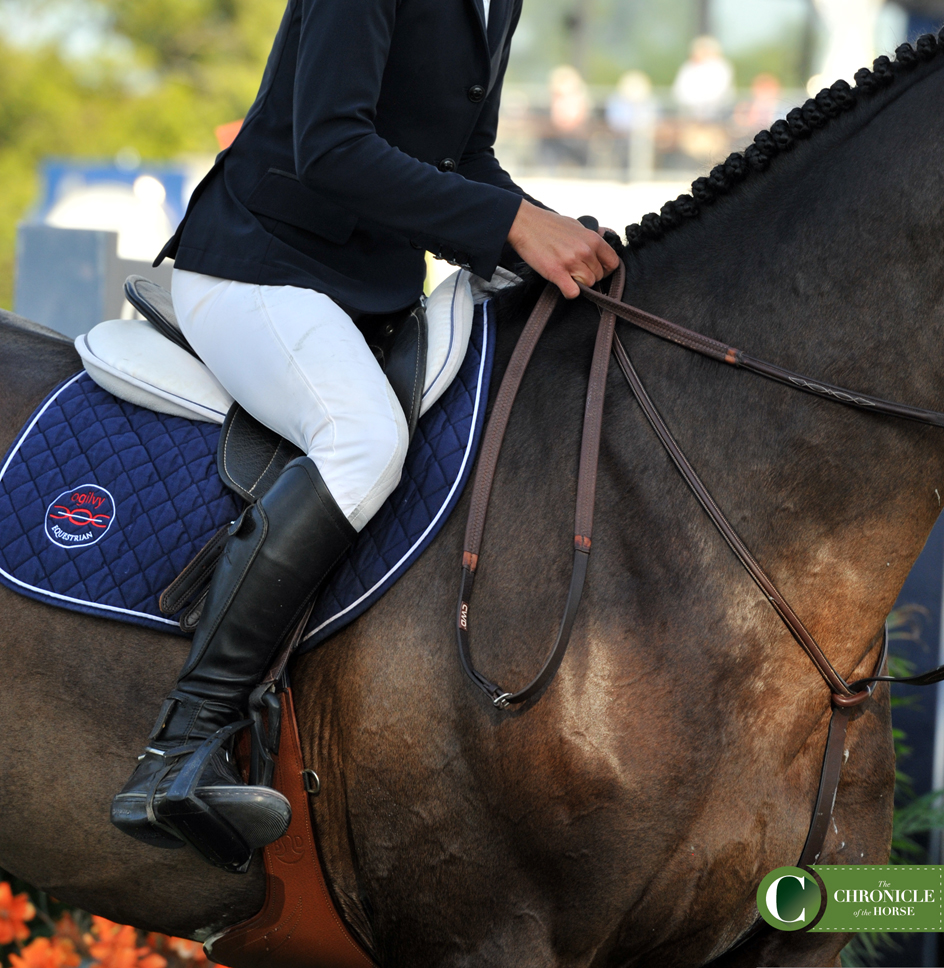 "It doesn't feel weird," said Tisbo who hails from Wellington. "It's like riding bareback with stirrups. It's just a half tree, there's really no seat, and you can feel their back and feel if they're pushing off evenly behind and how their muscles are moving. It's weird to get used to the first time. But I find it as a great tool."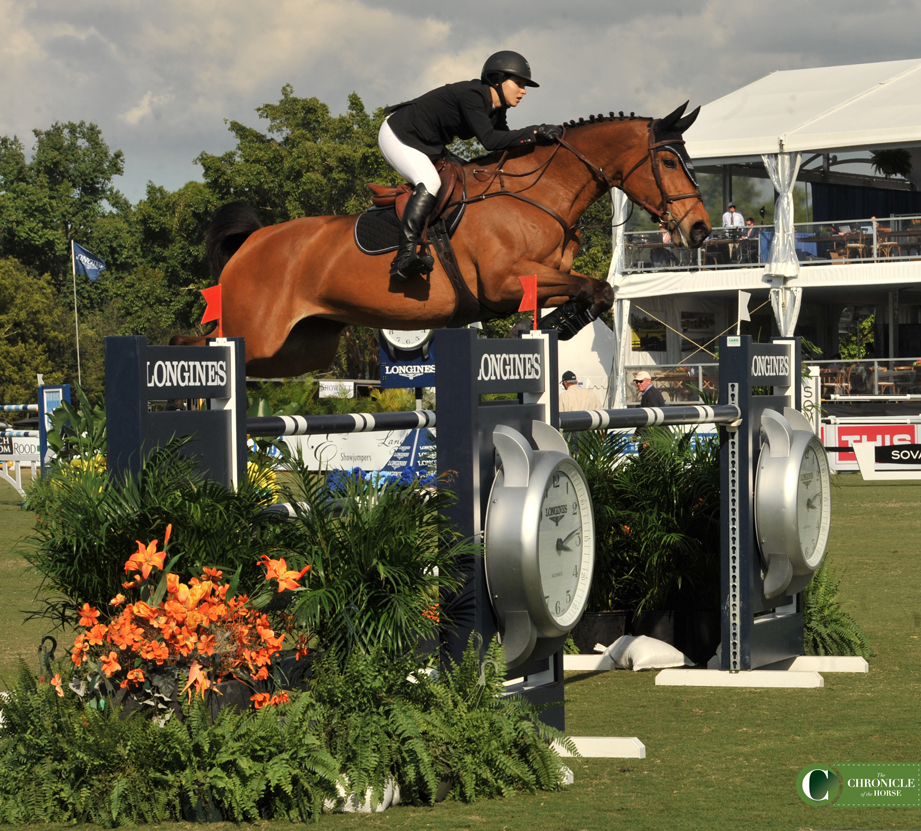 Want more from the Palm Beach Masters? Check out photos from yesterday's competition and find all our coverage here. Results are at Longines Timing.
2018 Palm Beach Masters Friday
Mollie Bailey / Feb 2, 2018 7:33 pm