Katy, Texas—March 24  
After a break in their partnership, Bowie and Courtney Calcagnini reunited and returned to the derby ring at the Pin Oak Charity Horse Show I to claim victory in the $30,000 USHJA International Hunter Derby, presented by PJP Farm.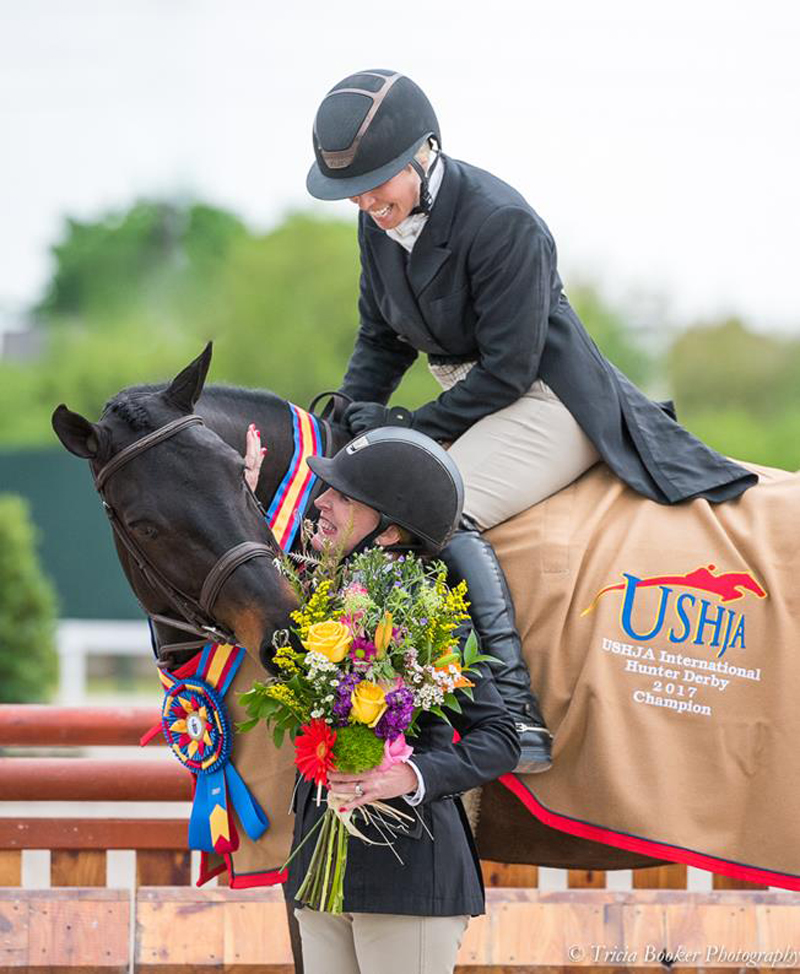 For Calcagnini, of Bartonville, Texas, the win was an emotional one as it was her first derby back with the horse after Bowie was sold last winter and then later purchased by Calcagnini's client, Lori Mathews, to bring him back to the barn.
"Lori is awesome and a great horse person," said Calcagnini. "She fell in love with him and said, 'We can't have him leave the barn again.' So, she bought him back for both of us to show."
Bowie's first competitions under Mathews' ownership were on the Gulf Coast winter series (Miss). "I did him in a couple of the performance hunter classes at Gulfport, and the first time she showed him she was champion in the 3'3" amateur-owners," said Calcagnini.
Mathews suggested Calcagnini show Bowie during Pin Oak I, and it was a rewarding decision.
"Lori said, 'Whatever you want to do is fine.' She's so supportive, and so I showed him in the 3'6" performance here, and he was good. But he knows these classes and when it's 'game on!' He was awesome today, just like Bowie. I'm so fortunate."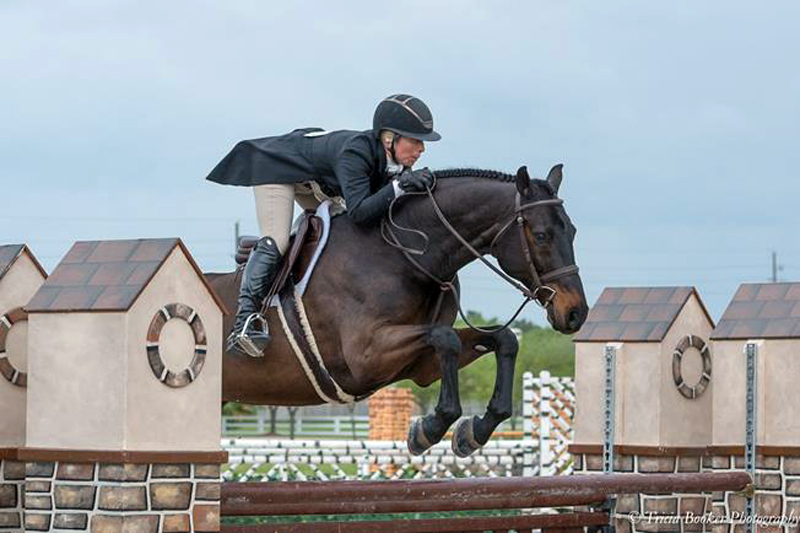 Kristy Herrera and Jennifer Alfano's Candid collected second-placed honors, with Peter Pletcher riding Natalie Bass' Cash to third and Audry Giles-Gates' Quirino to fourth.