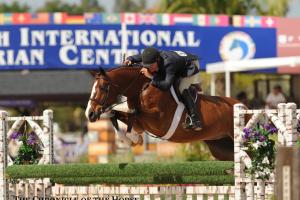 Hunters take over the international week during Week 7 of the FTI Winter Equestrian Festival.

Andrew Bourns leads an Irish sweep of the biggest derby in Wellington.

The 15-year-old beats the pros-again-in one of the biggest hunter classics of the season.

Hunters take over the International Ring during WCHR week.
Check in for the latest on the EHV-1 otbreak in Florida.