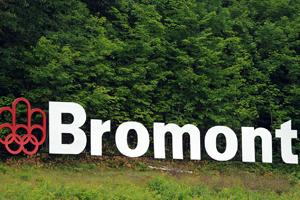 Travel to Quebec with the Chronicle for news, photos, videos and more from the Volvo Bromont CCI.

Will Coleman came into show jumping with a rail in hand on Obos O'Reilly, but he didn't need it.
One horse, Amy Tunney's one-star mount Olympus, was spun in the second horse inspection at the Volvo Bromont CCI. Kyle Carter's Madison Park, third after cross-country in the CCI***, was held and then passed on re-inspection after lengthy discussion between the ground jury and veterinarian.

Will Coleman rides combats tough conditions aboard three-star rookie Obos O'Reilly.

Lauren Kieffer grabbed the early lead in her first visit to Bromont.

Jon Holling won last year's event. Who will take the title in this year's edition?