Harrisburg, Pa.—Oct. 13   
The last time a Zone 7 team won the Neue Schule/ USEF Prix des States Team Championship, none of this year's teammates were born.
But Briley Koerner, Anna Beth Athey, Carson Grisham and Brian Moggre joined forces to hoist the Zone 7 banner into the rafters of the Farm Show Arena once more.
"We all put in great rounds and to be able to do so well and put our name on the banner after so many years is really cool," said Moggre, who rode Condero 3 to scores of 8 and 4 to help the Zone 7 team to victory over Zones 5 and 1. The last time a Zone 7 team won the competition was in 1988.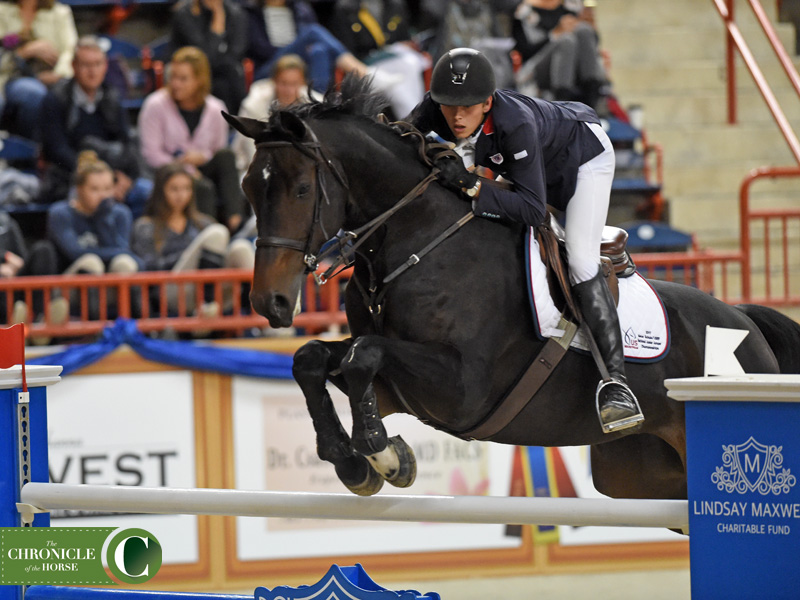 After Round, 1 four teams were in contention for the medals. Zone 2 was on top with a team total of 8 faults. Zone 7 had a score of 12 faults and Zones 1 and 5 each had 16 faults. But in Round 2, Zone 2 struggled to put a clean round on the board while Zone 7 rallied after Koerner led off with a clean round. Koerner had jumped clean with her For Jef VD Wezelse in Round 1 as well.
"It feels awesome! My horse just comes back each time wanting to produce a good round," said Koerner. "You know he's going to jump for you. He always gets me to the other side. He just gives me a lot of confidence."
Athey, Grisham and Koerner had all served on the Zone 7 junior team at the Adequan/FEI North American Young Rider and Junior Championships (N.Y.) in July that took gold; Moggre had also helped the Zone 7 young rider team to gold in the same competition. "It was good to be back together on the same team again. It was a great feeling," Koerner said.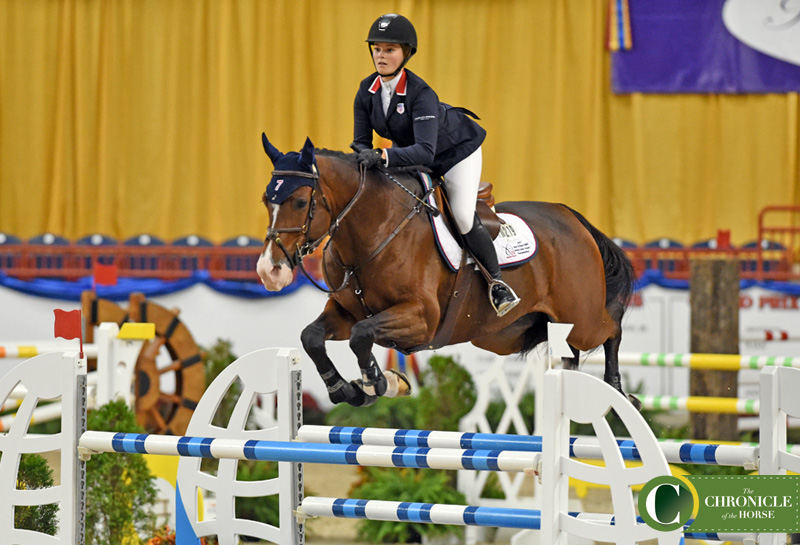 Koerner's double-clear performance as the lead-off rider helped give the Zone 7 riders momentum. "In the second round I knew Briley jumped double clear so I just needed to relax and get a good score for the team," said Athey. "Briley always sets the tone and gets everybody confident and fired up to do well."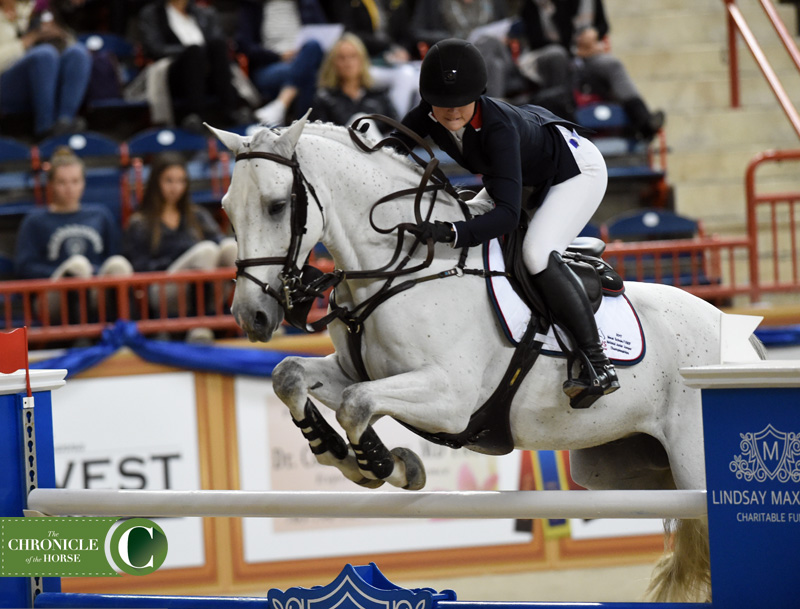 It was Grisham's clear second round on Zeros that clinched the win for Zone 7. She hadn't done the math, however, and wasn't aware of how crucial her score was heading into the ring. "I was really just trying to go in and have fun and try not to let my nerves get to me. To go in and have a clear round after having trouble yesterday in Phase 1 was just such a rewarding feeling," Grisham said.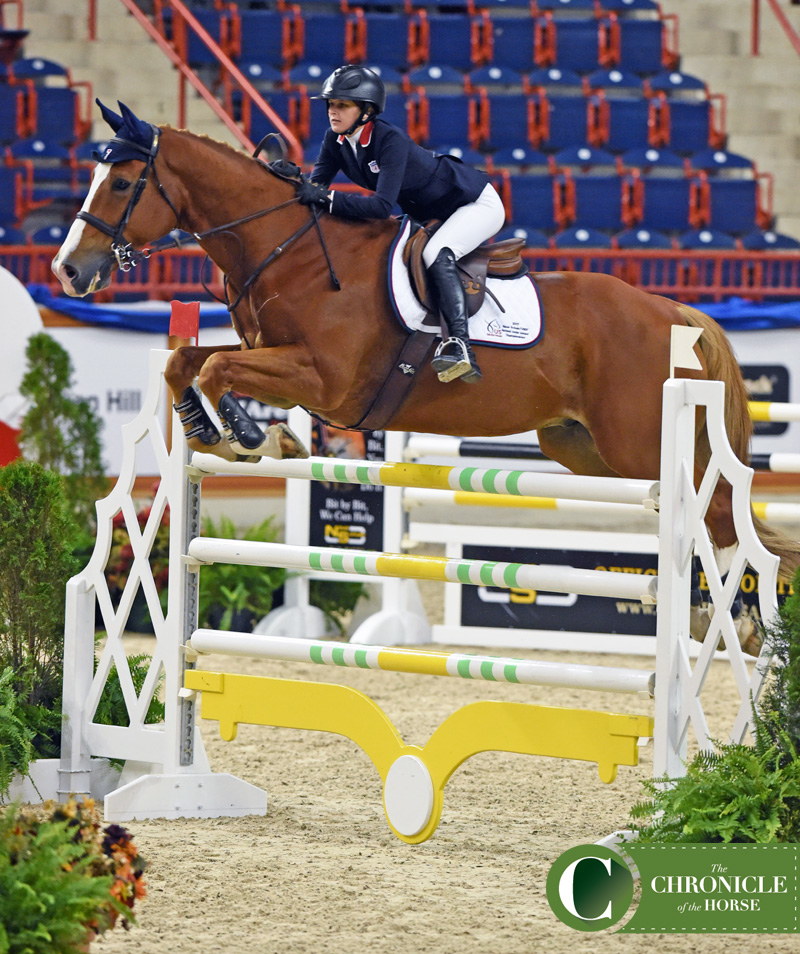 IMPORTANT LINKS:  All the COTH Pennsylvania National coverage  |  What You Need To Know  |  live results/order of go  |  live streaming  |  show website