Event riders have always expressed their love of color on cross-country day (much to George Morris' chagrin!), but some eventers have started tastefully encorporating their colors into their dressage gear as well. Check out some examples of that and a few of this year's other trends, including Micklem bridles, rubber bits and sporty shads, spotted in the dressage ring at the Rolex Kentucky CCI****.
What's the perfect Rolex Kentucky accessory? A Rolex watch from one of your previous wins, of course. William Fox-Pitt added another to his collection over the weekend, but he was also seen sporting one of the coveted watches during his tests.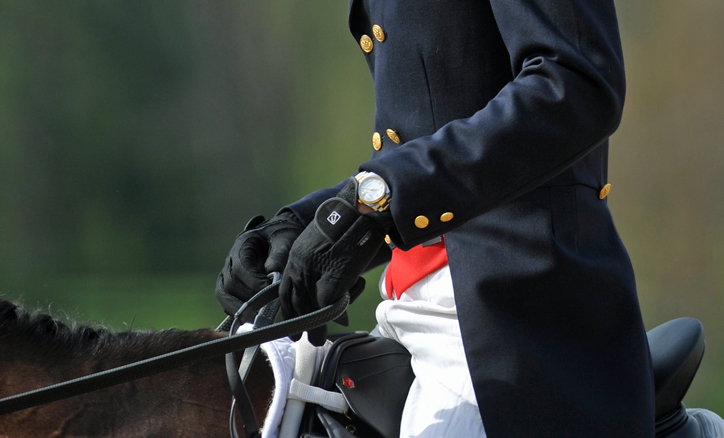 Marilyn Little is keeping it classic with the colors, but it's a nice touch matching the piping on her shadbelly to RF Demeter's ear bonnet.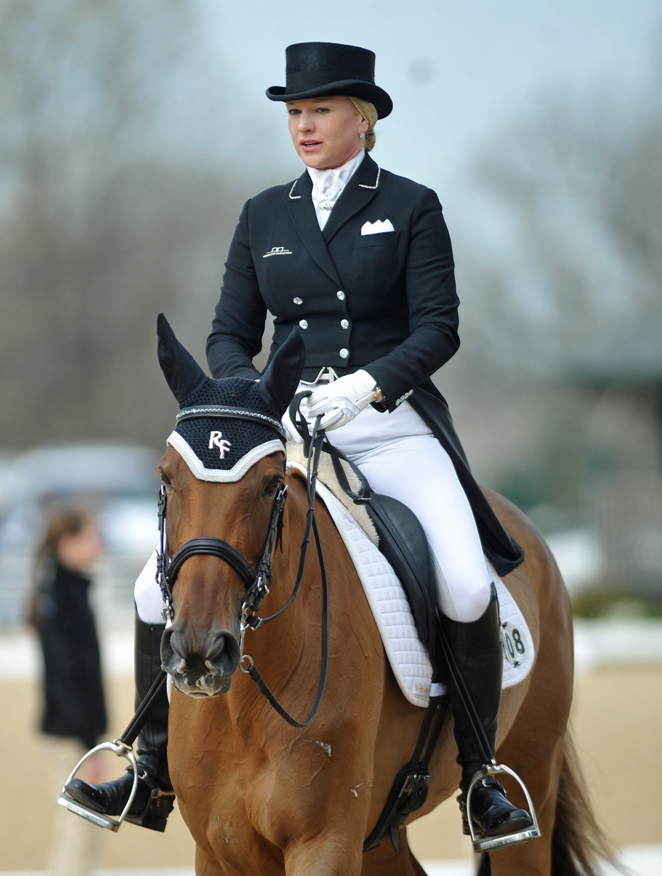 Great Britain's Sarah Bullimore also went for color coordination with coat piping, saddle pad, gloves and ear bonnet.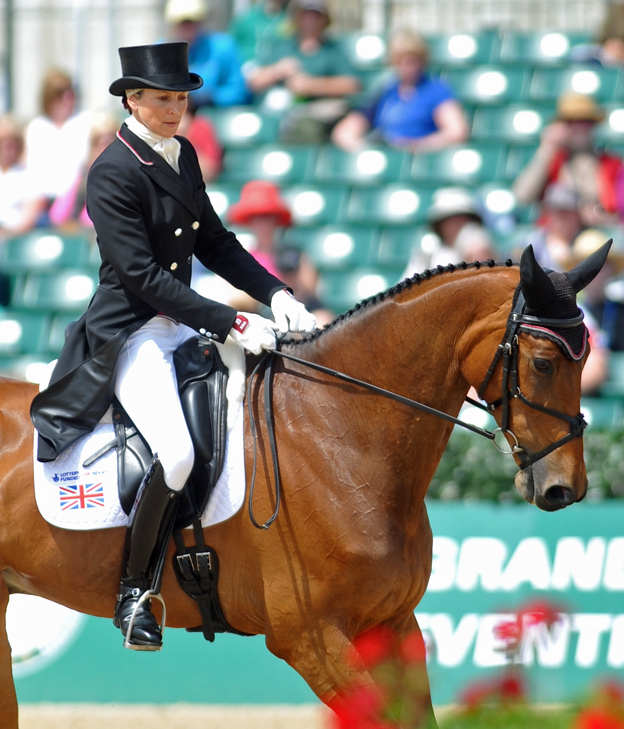 Canada's Peter Barry represented his country with red piping on the saddle.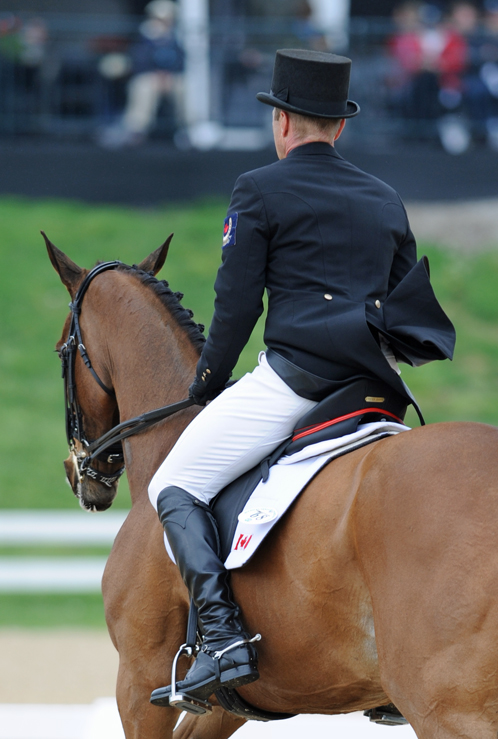 Emily Beshear found a way to encorporate the purple and green she wears on cross-country into her formal attire, including the small around of purple on her saddle.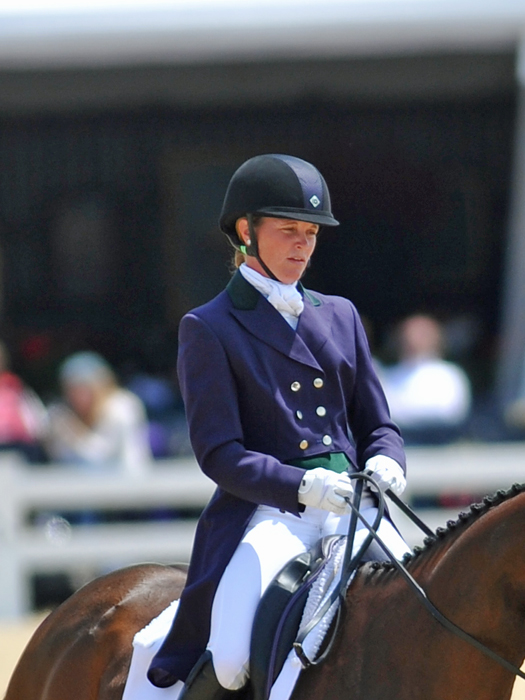 Brazilian rider Ruy Fonseca sported a coat with green buttons and accents.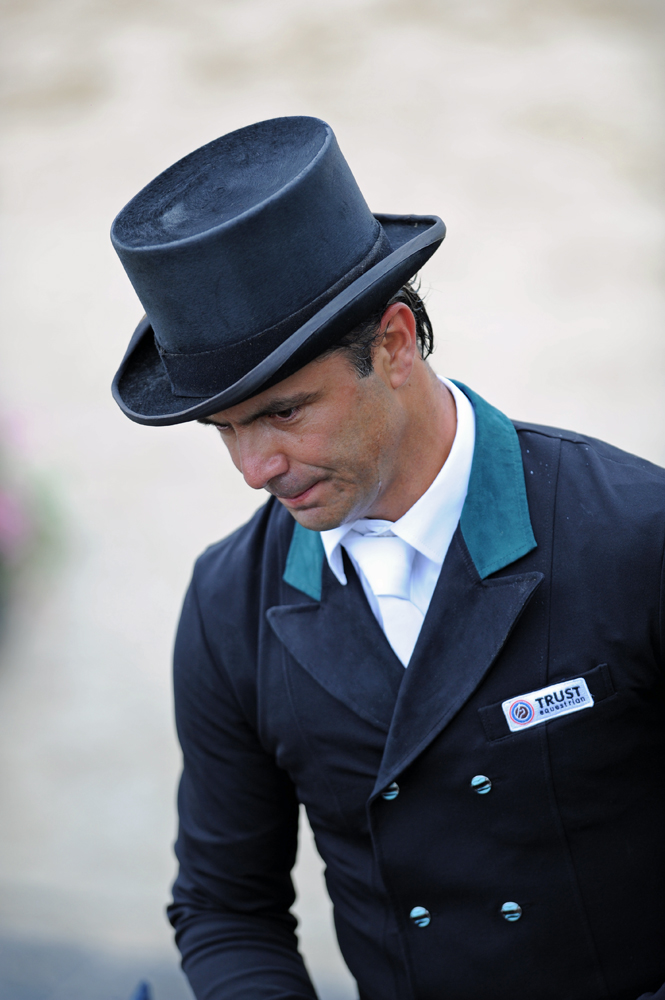 Buck Davidson wore his colors, yellow and red, on his helmet.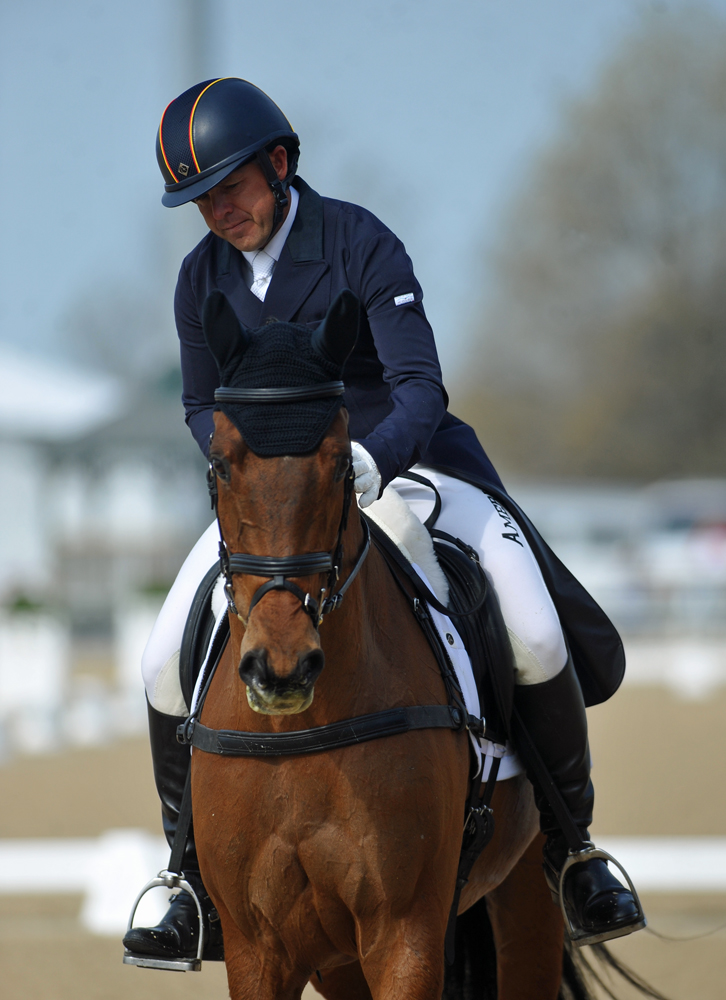 Allison Springer's custom Charles Owen helmet has her initials stiched into the back.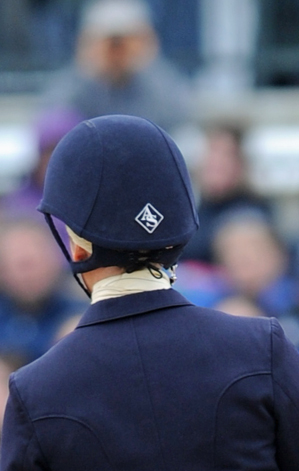 Zippers instead of buttons? Will Faudree wore this modern tailcoat aboard Pawlow.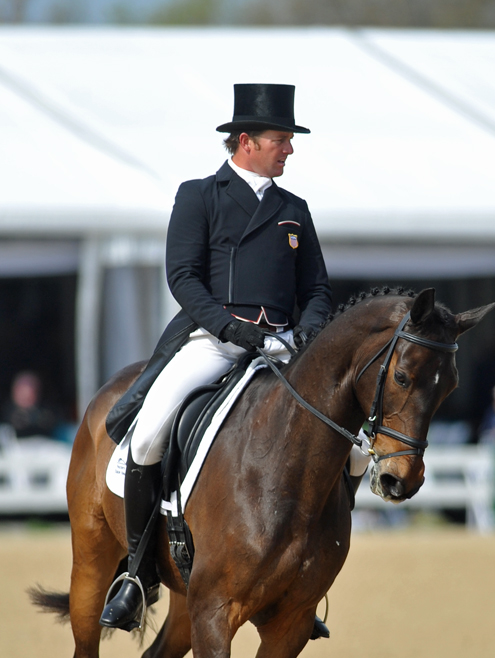 Micklem bridles are so hot right now and were seen on several horses in the dressage, including Colleen Rutledge's Shiraz.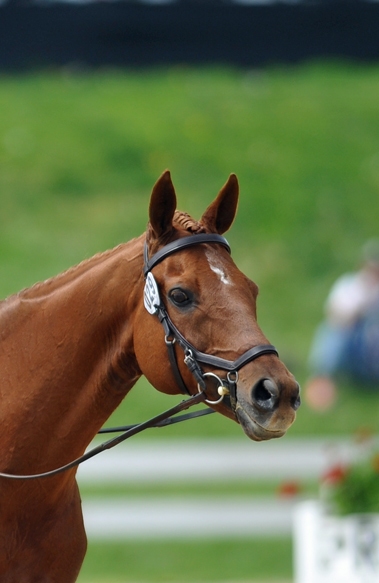 Kim Severson and Fernhill Fearless also hit two trends at once by using a Micklem bridle with a rubber bit.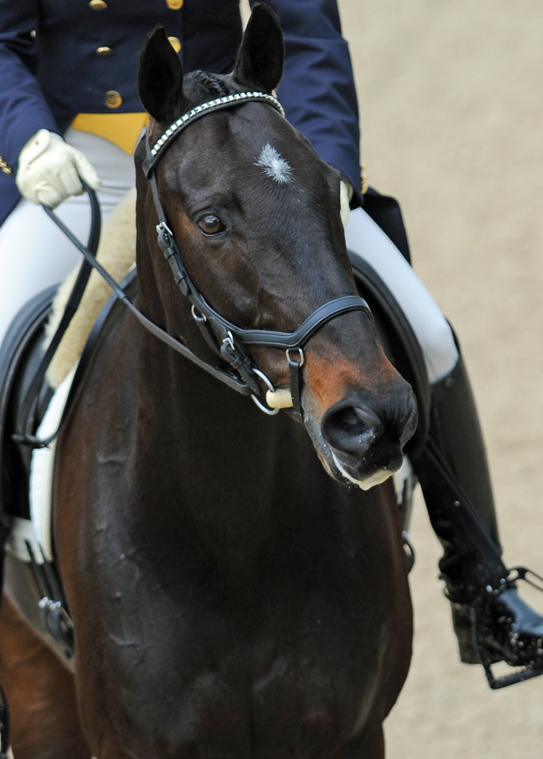 Jan Byyny chose the same bit for Inmidair, and she added an ear bonnet in her colors.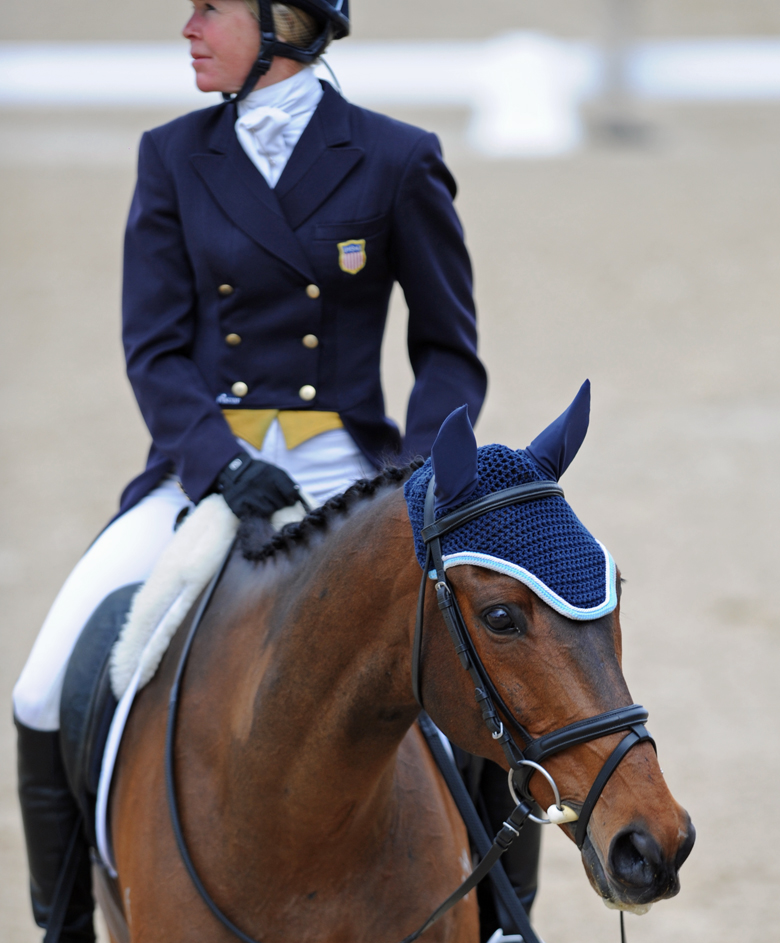 Want to know everything that happened at Rolex Kentucky CCI****? Check out the Chronicle's full coverage of the event, including Jimmy Wofford's impressions, a behind-the-scenes video from Chronicle bloggers Meg Kepferle and Sinead Halpin, and a great story about a young rider who brought her horse from off the track up the levels to Rolex!