When Megan Young looked beyond her junior career, she wasn't entirely sure what she wanted. Growing up with a parent in the industry she knew how hard it was to run her own business, but horses were in her blood, so it was hard to see herself doing anything else.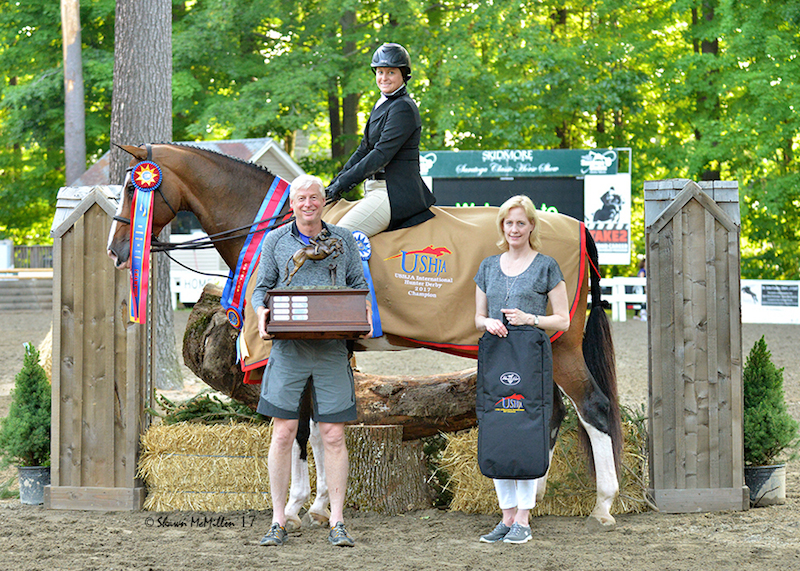 With wins in the 2004 ASPCA Maclay Finals (N.Y.) and the Pessoa/USEF Medal Finals (Pa.), Young had a number of options for beginning her professional career, but she elected to take a break from serious showing in order to obtain a degree.
"I was pretty certain that's what I wanted to do, but I definitely wanted to go to school and have an education to fall back on if need be," she said.
Young majored in psychology and minored in business at the University of Florida. Since the school didn't have a riding team, she kept her foot in the door by working for local trainer Tinker Tinley.
"I've always been interested in [psychology] and I thought it would be a good degree to have in everyday life, and especially in the horse business with dealing with the horses and the people," said Young.
After graduating, she spent several years working under the tutelage of childhood trainers Bob Braswell and Christina Schlusemeyer before working for Emil Spadone, Daniel Geitner and Sissy Wickes. She then returned home to Jacksonville, Fla., with the intention of joining her mother Katie Young at the family's Coriander Farm.
But shortly afterwards she'd gotten an offer she couldn't turn down. Prominent amateur Lee Cesery was searching for a professional to help with her horses and offered Megan the job. For four years Megan rode Cesery's horses, and even took Comanche to the USHJA International Hunter Derby Championship (Ky.) in 2015.
While riding for Cesery, she picked up additional rides on horses for some of Rodney Bross' clients. So when Megan and Cesery parted ways last year, Megan kept the ride on several of those mounts. Knowing Megan had more time in her schedule, Braswell gave her a call asking if she'd be willing to show for some of his clients.
One of those horses was Kenan, a 9-year-old Holsteiner (Cassini I—DLA-Bettina) owned by EHM Equestrian LLC.
The McKim family wanted the flashy gelding to show more in derbies this season, and so far they're off to a good start. After a couple of top-10 placings this winter, Megan piloted Kenan to the top spot in the $15,000 USHJA International Hunter Derby held at the Skidmore College Saratoga Classic, in Saratoga Springs, N.Y. on June 17.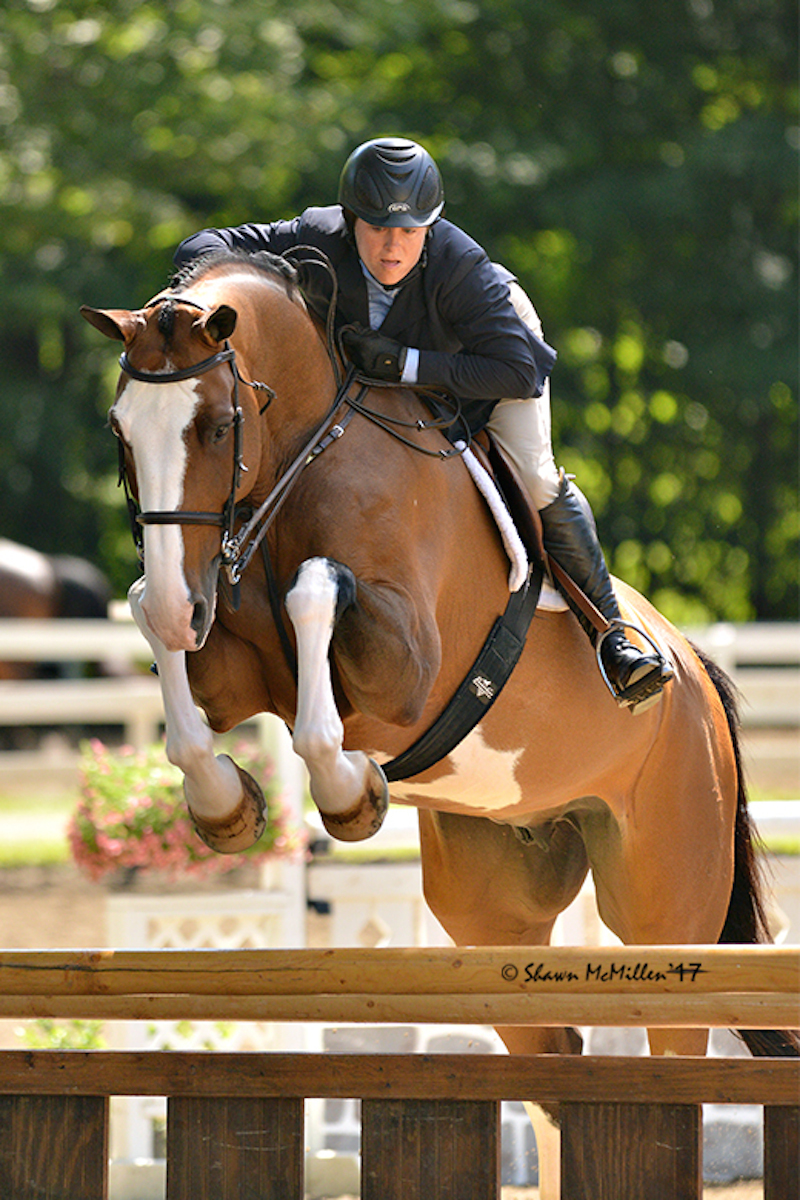 "I thought the first-round course was very nice," said Megan, 30. "It was very inviting. It rode very nice, fluid and flowing. Nothing too difficult. It was a good course to let the judges judge the horses in the class, and the course didn't decide [the winner].
"The trickiest thing we all thought was going to be the trot jump, because it was a big U-shaped log, but all the horses handled it just fine," she said. "Again, it was a nice course, and it didn't cause any problems for anybody."
The McKim family bought Kenan in 2014 to double as a junior hunter and equitation mount for their daughter Elizabeth. Donald Sheehan showed him through his pre-green years and started him in derby classes last year. This year Megan hopes to take the gelding to Derby Finals.
"He's a pretty big horse," said Megan. "He's probably at least 17 hands, so at first it was a little bit something to get used to because I'm used to riding a little bit smaller horses. He is big; he has a big step; he's scopey, so once you figure that out he's a blast to ride.
"Having him do the equitation keeps him pretty rideable for the derbies, and Bob does a great job keeping him in a good program, so he's pretty right when I get on him," she continued.
Megan hadn't piloted Kenan around the show ring since April before Saratoga, but catch-riding as a junior gave her the skillset to make hopping on him infrequently easier. She keeps busy showing for both Bross and Braswell.
With a job that's more freelance than full-time, she's found the life balance she couldn't have with her own business. When she doesn't have horses to show, she heads home to Jacksonville, where she spends quality time with her fiancé of seven years, Joseph Denny—and get started on wedding planning.
"My mom has a business in Jacksonville, so that opportunity is always there for me if I would like to take over her business one day, but not any time soon," said Megan. "I know what it takes growing up in the business, and I'm happy in the place that I am right now."