As Madigan Murphy entered the start box with Willdebrandt at the Roebke's Run Horse Trials, she could barely hear her countdown.
The wind was whipping at 40 miles an hour, and the trees seemed nearly flattened beside her. But once the timer said, "Go!" she was off with a tailwind practically pushing her along.
Although she added 8.4 time penalties to her score, Murphy kept her dressage lead in the small CCI* division, survived a rescheduled final horse inspection due to a nasty storm, and added two rails to her score to take the win on a wild weekend in Hector, Minn.
Murphy's had "Willard," a 13-year-old Trakehner gelding (Dream Weaver—Wyanet, Martini), since he was 4. She bought him from his breeders, Jean and Erin Brinkman at Valhalla Farm, after falling in love with the breed. Her previous CCI* horse Courting Tompkins, who she found with the help of Holly Hudspeth, was quite the character.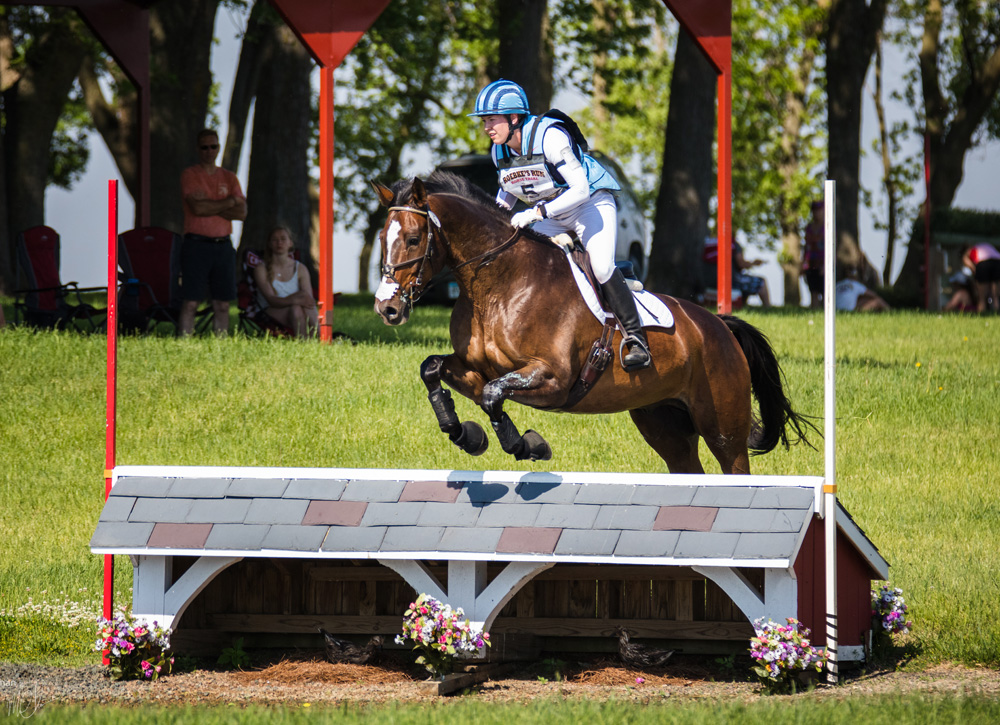 "He was quiet, had a lot of personality, and was a little bit ornery, and I liked that—the fun personality and also the sanity. Willard has a lot of those same characteristics," she said.
At Roebke's Run, Murphy, 28, was just looking for a clean round. She and Willard completed the Hagyard MidSouth CCI* (Ky.) in 2015 and have done a couple of intermediate horse trials.
"This was one of the few times where I felt great [after dressage,] and I liked my score. It's FEI, and it's higher, but I liked the comments. Everything she said just lined up exactly what it felt like. That always feels nice when you read it, and you're like, 'Yep, I understand it,' " she said. "I loved the course. Mark Phillips [designed] it, and it seemed like it was put together very thoughtfully to start with. There were galloping fences to get your rhythm, and he put in a few technical pieces, but everything just felt like it was confidence boosting."
Murphy says that cross-country is their strongest phase. She clinics with different riders in Minnesota most of the year, but sent Willard to Sinead Halpin this winter and flew down to ride when work allowed.
"He's very laidback, which is great, but I'm always having to tell him, 'OK, keep going!' Stadium is harder for us because I think we both get a little claustrophobic. It's harder to keep a rhythm when you also have to be turning," she said.
Although he may seem laid back on the outside, Willard is actually a worrier too.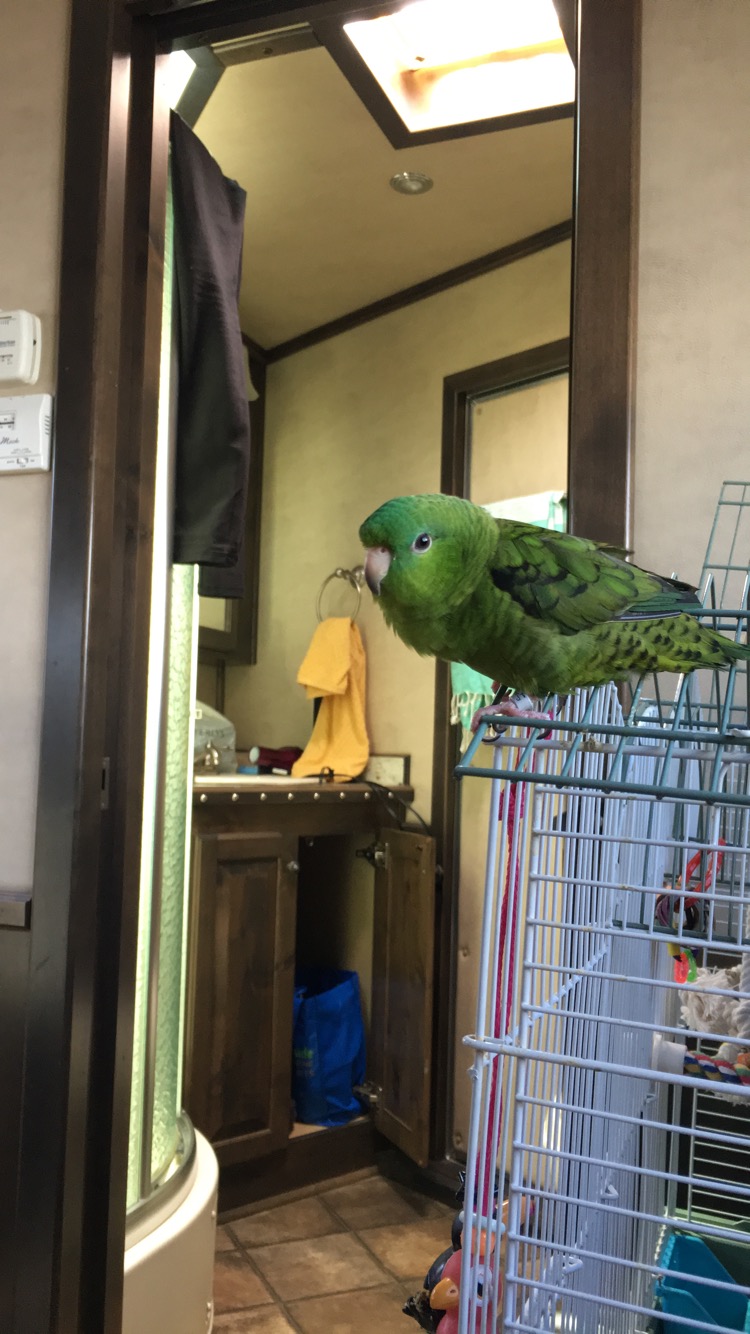 "He's an internal worrier. It's taken me seven years to finally figure that out. It's not always that he's laid back, but that he's taking it all in and internalizing it and getting a little worked up about everything at shows, but in a quiet way. He's like me—very introverted," said Murphy.
The event is a local favorite for Murphy, of Minnetonka, Minn. She normally has to travel quite far for events that hold intermediate.
"The Schweiss family does a really nice job. They go above and beyond. They had a guy running his Gator around offering free ice and free water the whole weekend," she said.
A chemist at Sherwin Williams, Murphy works full-time designing powder coatings for oil and gas pipelines. She was a chemistry major at the College of Wooster (Ohio.) and started working at Aveda doing cosmetic chemistry before she ended up working on paints.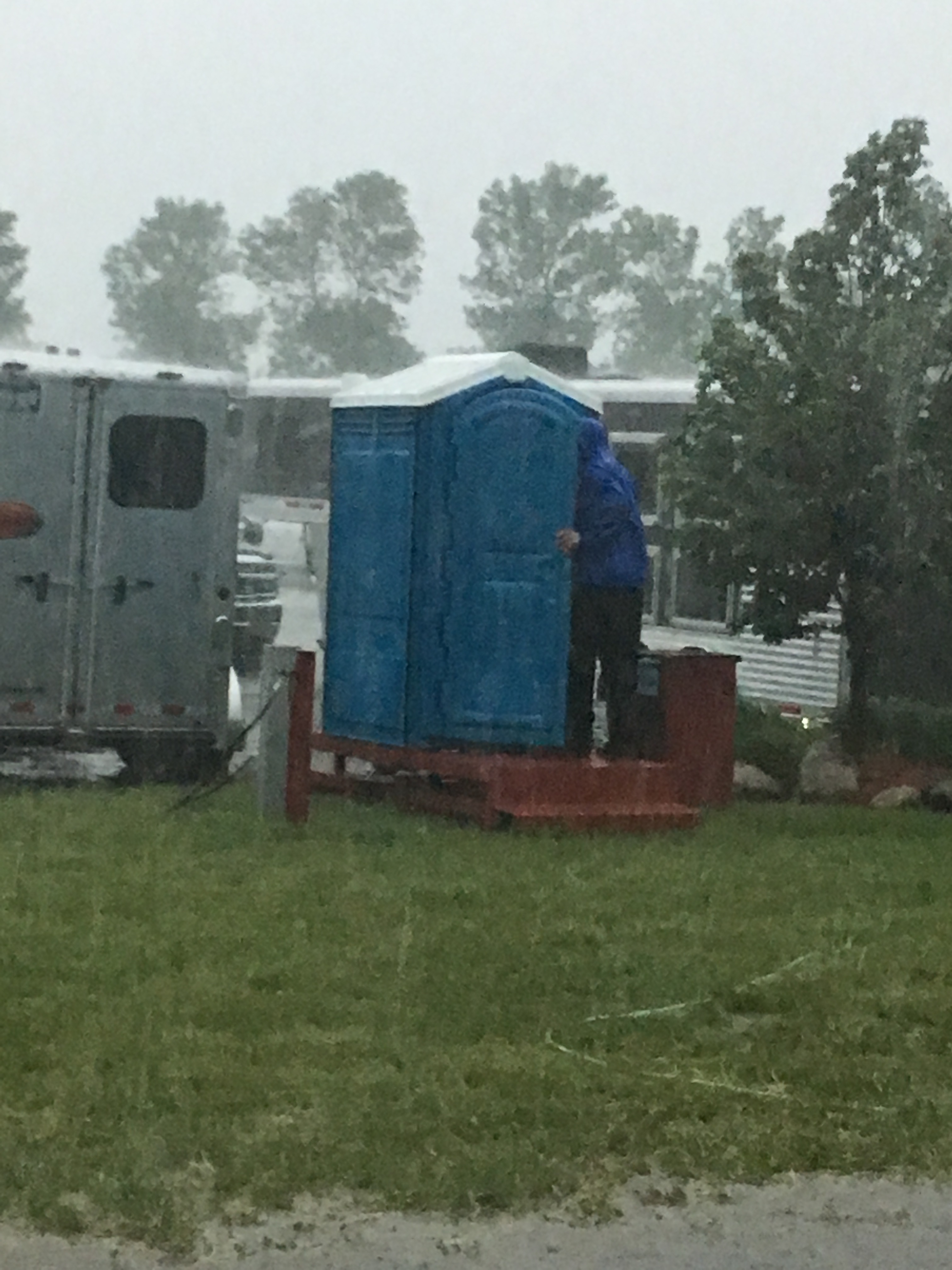 She works from 6 a.m. until 3 p.m., then is home by 7 to spend time with her fiancé Peter. They're getting married on July 2 and spending their honeymoon back at Roebke's Run for another event.
"It's tough to balance work, riding and a social life, for sure," said Murphy. "He's been great. There aren't a lot of events in Minnesota, especially at the intermediate level. He's helped me by being my co-pilot. Last year we went to Maryland, and we go to Kentucky a lot. It's nice to have another person in the car on those long treks. I let him back the trailer up, and he stays happy!"