Lismakeera Super Socks
Socks
Fernhill Flaxen
Super Socks BCF
Flaxen
Flaxy
Flaxseed
Prince Flaxen
My Love
Flaxy My Flaxy
Bugger
If a rose by any other name is still a rose then I suppose a horse by any other name is still a horse—and my horse has plenty of names. But who he is, what he is, that has always been there, even as his name has changed, and even if I couldn't recognize it right away.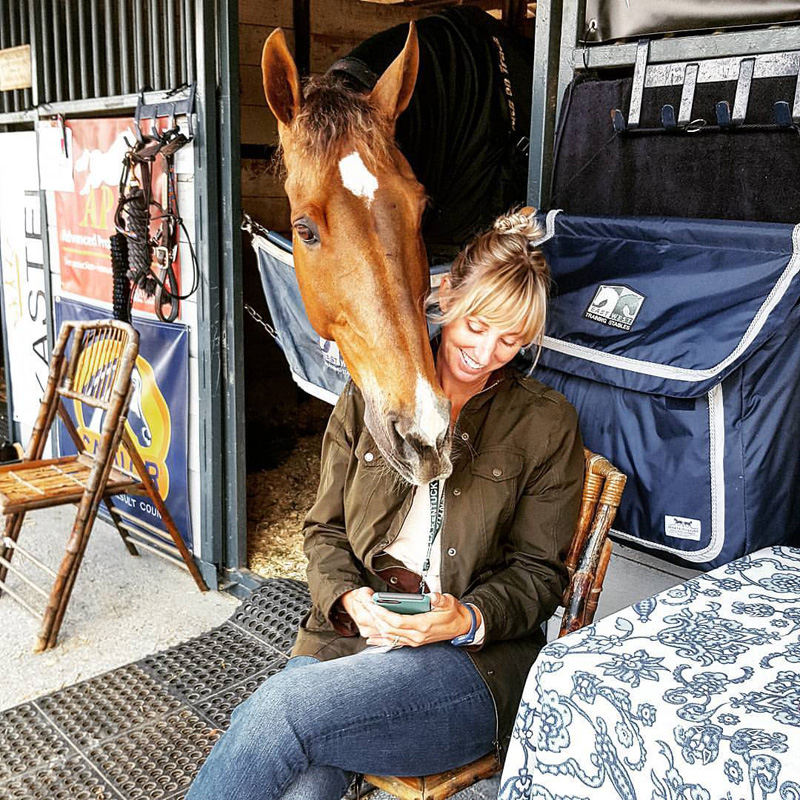 When I met him in 2012 he was Fernhill Flaxen. Thanks to the incredible generosity of the Blossom Creek Foundation, we were on a horse shopping trip in Ireland and England and he was one of at least 60 to 70 horses that we saw on that trip.
In all honesty, he was an easy horse to overlook. We had seen so many fat, shiny and impressive looking horses that when I caught a glimpse of him standing in the cross ties waiting for the next tire kicker—droopy lipped, a little bit dull eyed with as many visible points and angles as an eighth grade geometry class—I whispered to Cecily that I hoped he wasn't the next horse. As luck would have it, he was bridled up, and as I trotted him around the arena testing out his gears I have to admit that I found myself questioning whether he was 6 or 26, as it seemed like every joint creaked while he grunted with effort as we trundled along.
But he did nothing wrong.
He lacked the flash and flamboyance of many of the horses we had seen up to that point, but he did every thing I asked of him. He jumped every fence in an efficient style, and as the poles crept up the standards he jumped exactly the same, with just enough room to spare, but never so much room to make you feel that storied and long anticipated "this is the one" excitement creep in to your conscience. Basically, while we weren't dismissing him, our socks were still firmly and reliably on our feet, and we drove away from him wondering when we would see the horse that would knock them well off.
After a few days of going over hill and dale between farms, we returned to try him again. Derek [di Grazia] got on him and didn't cross him off his list, which in Derek-speak is practically a hearty endorsement. Bea got on him to see what his lead changes might be like, which at that point in time were mostly grunting and mild bolting with some half hearted leaping and leg shuffling and very few actual lead changes—but Bea, with her ever optimistic point of view, seemed to think there was something to him.
So, after I jumped him around a little cross-country, Bea and Derek called a meeting of the minds next to the water fence and told me that this was the horse that a lot of people should buy but don't, because he's not in a shiny wrapper. He grunts, he creaks, he has no neck. He shivers for minutes every time you pick up his right hind.
Ultimately, I was very close to not taking the sage advice that Bea and Derek had offered up to me that day. We had settled on three horses to vet, and he wasn't one of them. When two of those horses didn't pass the vetting we revisited good 'ol Fernhill Flaxen, who, if you could live with the shivers, sailed through the vetting.
So as he started his 10-day journey from Ireland to California, of course I was excited—who isn't when a new horse is heading your way—but I certainly wasn't thinking my horse of a lifetime was making his way to me on that plane.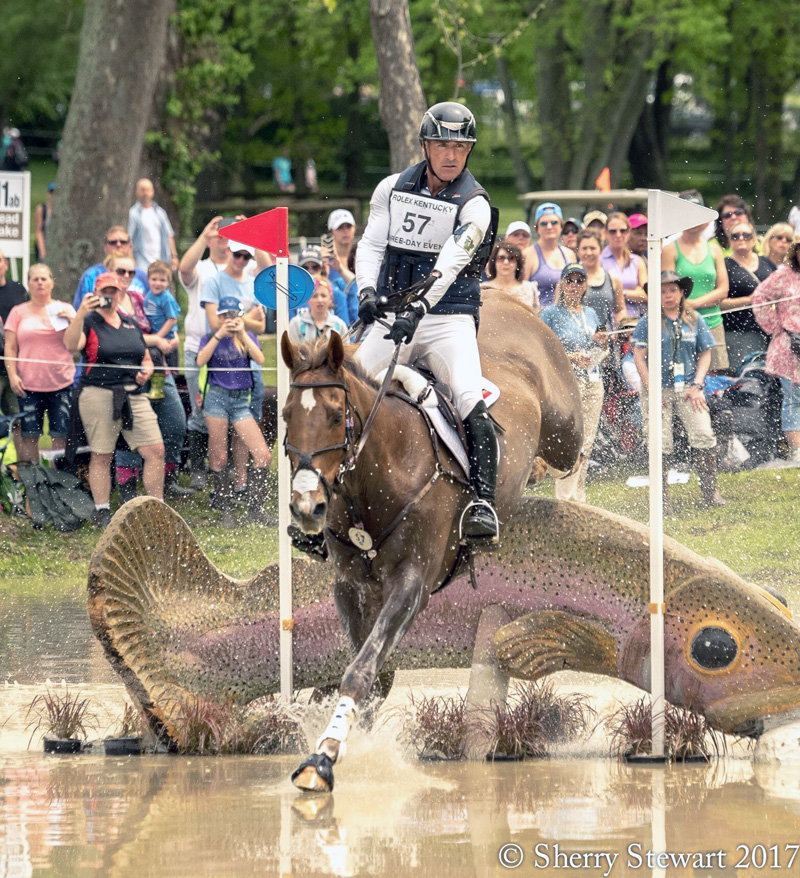 The first time I rode him after his arrival he bucked me off without warning or pleasantries, and that was my first inclination that there might be more than meets the eye with this horse. And later on, when we went to register him with the U.S. Equestrian Federation, we found in his passport that his original name had been Lismakeera Super Socks.
We didn't mean any offense to Carol Gee, the incredibly admired and inimitable leader of Fernhill Sporthorses, when we changed his name to Super Socks, but with a name like that how could you not change it back? As we got to know this unassuming guy, it was clear to us that that name had to have been given to him by someone who thought he would be something.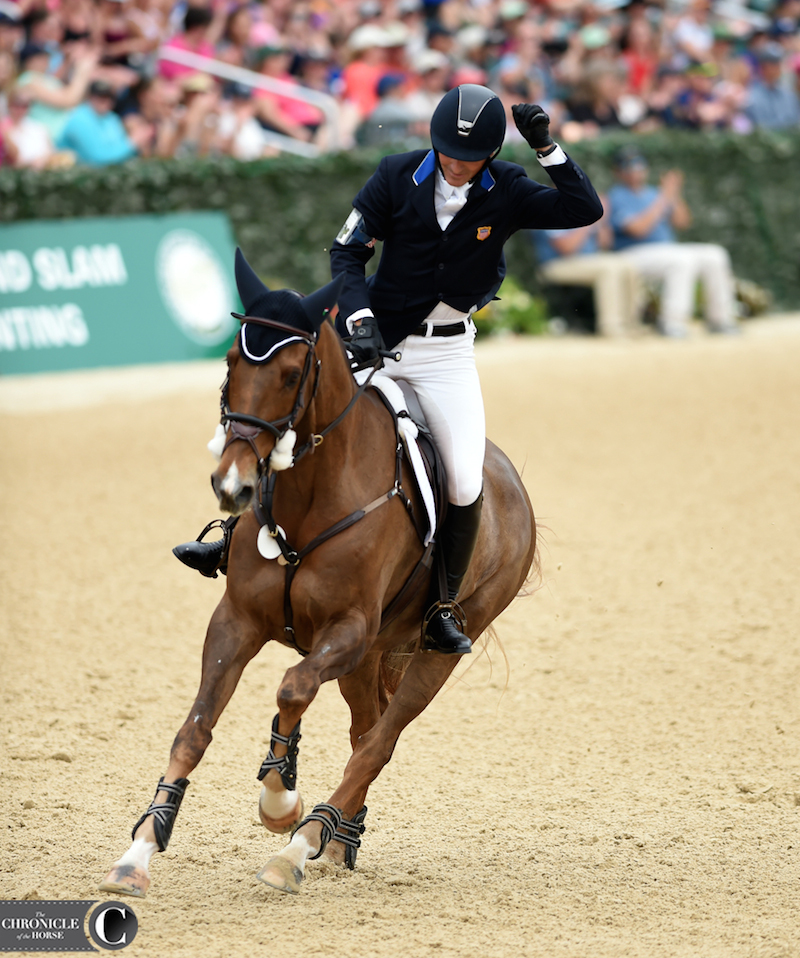 And now that we really know him, and he's knocked our socks off over and over again, it's so obvious that Super Socks is the perfect name for him.
He's just like Superman in so many ways: In his day to day life he flies under the radar—just like Clark Kent in his glasses, he doesn't immediately appear to be a super hero. Just like Clark Kent, he has flaws, weaknesses and self-doubts. But when it's time to jump in to action and save the world, he sheds that plain wrapper, dons that cape and boots, and becomes larger than life. Sometimes he's naughty or fairly common, but when it counts he digs deep and runs faster, jumps higher, and tries harder than you ever thought he could.
So maybe a horse by any other name actually isn't still just a horse. At least, this horse is more than just a horse to me. He is the ultimate challenge and the most incredible partner I've ever had. He's shown me how heart can overcome raw talent.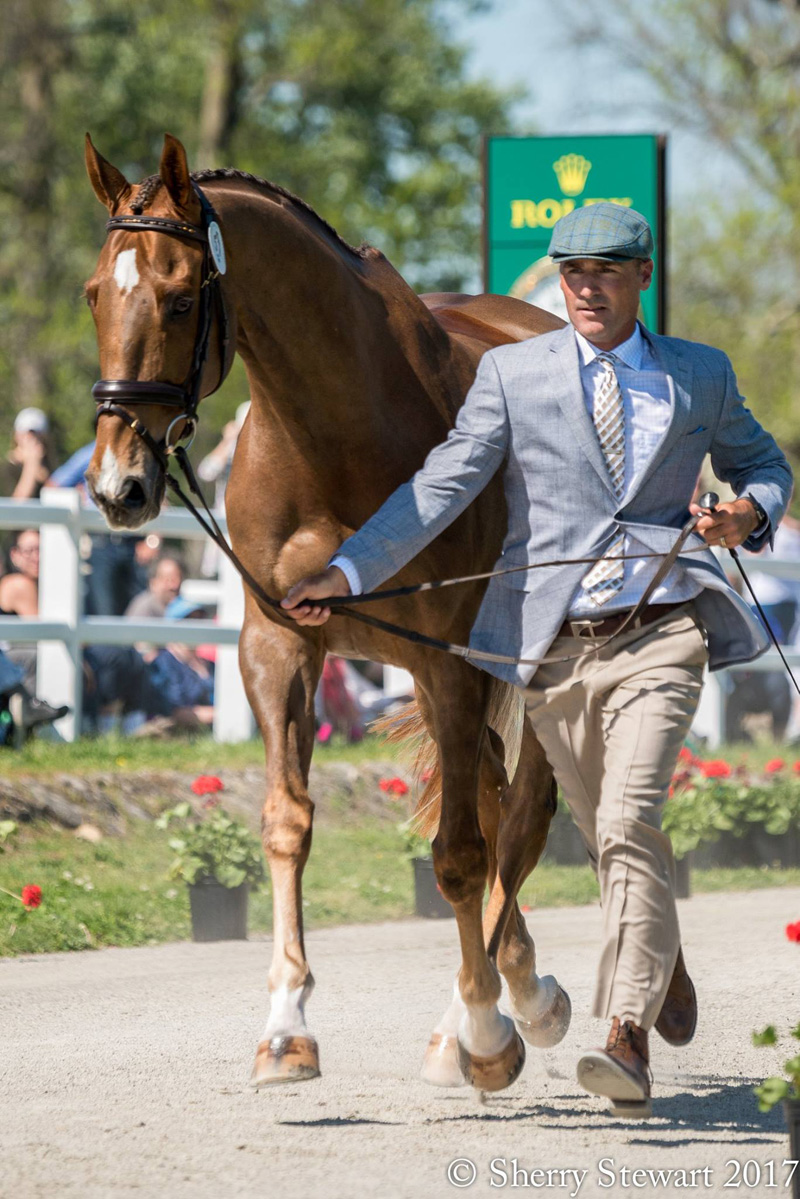 Because of him I understand that super heroes are just regular people—people you might write off as plain or unexciting, but give them a challenge and tell them that you believe in them, and they will fly you to the moon and back, save your ass, give you something to live up to, and make your dreams come true.
Matt Brown has been a lifelong student of the sport of three-day eventing, studying under some of the most respected names, including Derek di Grazia, Volker Brommann and Denny Emerson. He also credits horseman and rancher George Kahrl for helping him learn how to create a trusting relationship between horse and rider, even at the top levels of competition. As a young rider, Matt competed through the advanced level with his Appaloosa Maximum Speed, who was his mount for the FEI North American Young Rider Championships in 1993.
More recently, Matt has been named to the USEF High Performance Training Lists since 2013. In April of 2015, Matt and his wife Cecily moved from California to Cochranville, Pa., to continue chasing his dream of representing Team USA. In October, Matt and Super Socks BCF placed sixth in their first European competition at the Boekelo CCIO*** in the Netherlands. In 2016, they placed 21st at their first Rolex Kentucky CCI**** and were named as a reserve for the U.S. team at the Rio Olympic Games; this spring they finished the Rolex Kentucky CCI**** in sixth place.
You can read all of Matt's insightful blogs for the Chronicle here.