The U.S. Equestrian Federation board of directors has named a short list of host venues for a new CCI**** eventing competition. Following extensive review and analysis of each proposal by the CCI**** Task Force, the Eventing Committee, the International Disciplines Council and the board of directors, it was concluded that, due to changes in location and date related to the 2018 FEI World Equestrian Games, the inaugural CCI**** event will be held in the autumn of 2019.
Two venues have been named to the short list for further consideration: Fair Hill (Md.) and Great Meadow (Va.). Both sites currently host FEI-level eventing competitions.
The USEF appreciates the very positive response from eventing organizers and the detail provided in each of the applications. The objective of the application process was to select a venue and management team that is capable of conducting and prioritizing a competition at the CCI**** level, and to ensure that the event fits into the training and competition calendar for the eventing discipline.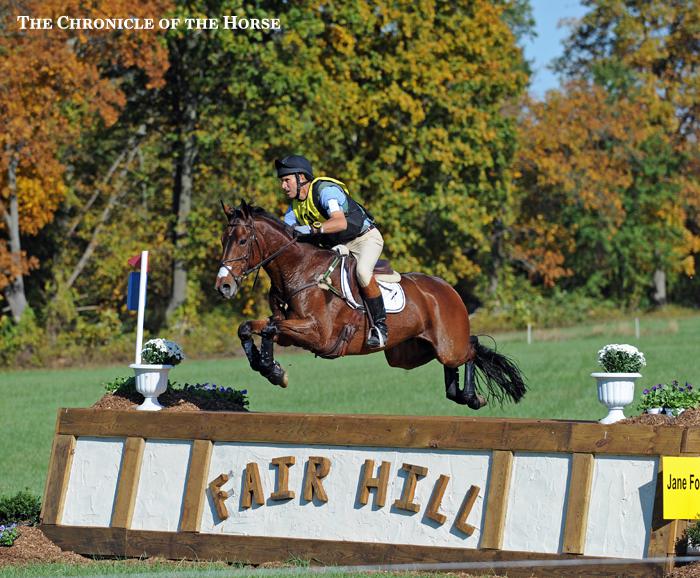 Fair Hill in Maryland is the second venue on the short list for the future fall four-star in the United States. Photo by Lindsay Berreth.
If selected by the FEI, the new autumn four-star event would join the Rolex Kentucky Three-Day Event as the only two CCI****s in the Western Hemisphere and would mark the seventh CCI**** on the FEI calendar.
Five venues submitted original applications, including the Tryon International Equestrian Center (N.C.), the Ocala Jockey Club (Fla.) and Morven Park (Va.) in addition to Great Meadow and Fair Hill. Read more about the bidders for the new U.S. four-star.