Kalispell, Mont. – July 22
Of six horses presented in the CCI*** at Rebecca Farm, two were not passed upon reinspection this morning.
Canadian rider Holly Jacks Smither's More Inspiration and Kirsten Buffamoyer's Jim did not pass. Emilee Libby did not present Nonsensical.
In the CIC***, all 10 horses presented passed.
In the CCI**, overnight leader Tamie Smith was not passed with Sunsprite Syrius but she will still lead the division now with Glock Pullman.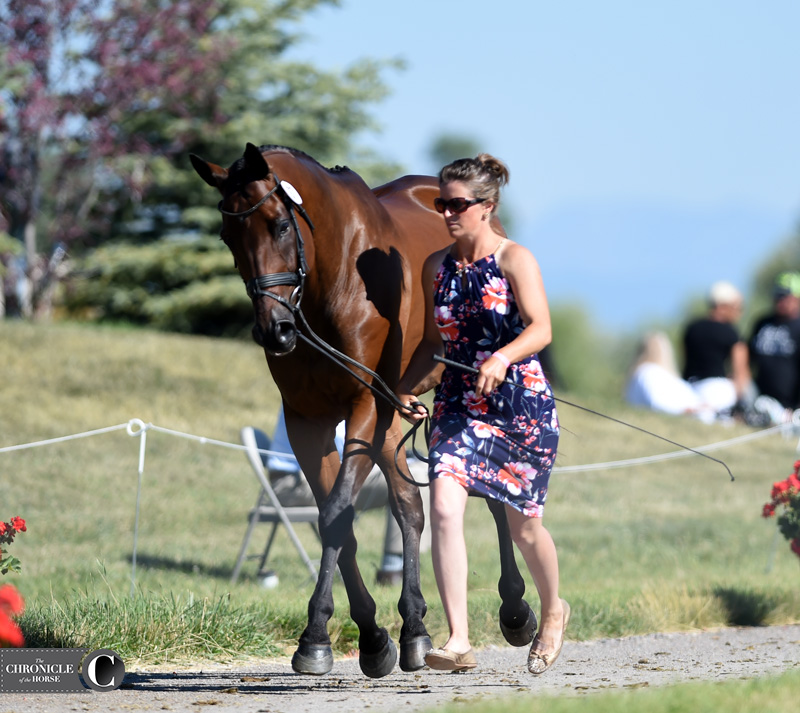 Show jumping for the CIC*** begins at 2:40 p.m. MST and the CCI*** begins at 3:30 p.m. MST.