Stamford, England—Sept. 2  
It was down to the wire on cross-country day at the Land Rover Burghley CCI**** when the last rider to go—Britain's Oliver Townend—coaxed a beautiful round out of his relatively inexperienced Ballaghmor Class to end the day at the top of the leaderboard. Oliver's 40.6 score sits him 2.4 points clear at this stage.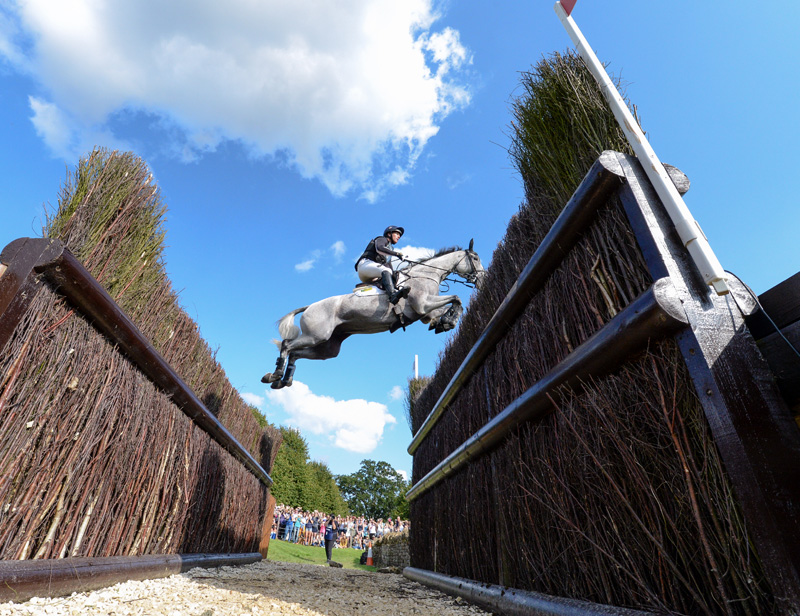 "We lost a few seconds in the air over a few fences, but he's different to what I've sat on in a long time, and he's come here and proved it," said an emotional Townend. "He's gotten my pulse up the wrong way a few times as a young horse. He was very sharp; we've all had a go at falling off him at home. If I didn't like him so much, he wouldn't have stayed about. He was fairly wild as a youngster and has done lots of things in life that he shouldn't—but then again, so have I.
"A lot of people were anti me even bringing him here, but I just thought, 'What am I listening to them for? He's got to prove himself at some stage.' He's never done anything in his life to prove to me that he hasn't got the ability, so why not give him a go. Tomorrow's another day, but what he's learnt out there and how he'll come on from today makes him very exciting."
This was the first four-star for Ballaghmor Class, a horse Townend started at the one-star level in 2014. The horse's first three-star CCI was at Boekelo (the Netherlands) in October, and then he was fourth in the CCI*** at Tattersalls (Ireland) in May.
"It was unbelievable," Townend said of Ballaghmor Class's Burghley round. "The only thing is that he takes too much out of himself in the jumping efforts at this phase. He jumps too high over a lot of the fences, but that's a good complaint to have, and we generally come down OK. Tomorrow's another day, but what he's learnt out there and how he'll come on from today makes him very exciting."
Townend, 31, won Badminton and Burghley in 2009 and is the British No. 1, but he's struggled to find a consistently top horse since then. However, the Irish-bred 10-year-old by Courage galloped and jumped easily and looks a star for the future, finishing on a score of 40.6.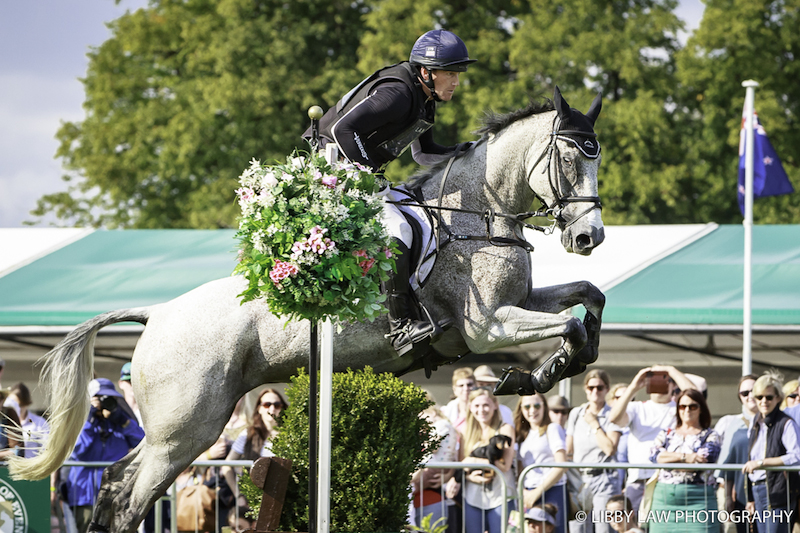 It was a dramatic day, as the dressage leader, Sir Mark Todd and Leonidas II, ran into trouble at the 26th fence, the Discovery Valley combination, where they jumped a brush fence with the landing downhill. Leonidas launched into orbit over the first element and pitched on landing, throwing Todd over the front. "I was having a really good ride, and he was fairly well up on time, and at the Discovery Valley, he just overjumped," Todd said. "I had maybe too nice a stride into it, and he launched and lost his footing when he landed. It's really frustrating, because I think we probably would have been inside the time."
The seemingly infallible Michael Jung, who was sitting in third after dressage on La Biostheque Sam, shocked spectators when he ran into trouble at the Land Rover Trout Hatchery at Fence 23. He missed the line to the narrow brush at the C element coming out of the water and had a run-out, then lifted his hand to indicate he was retiring on course.
The top-placed U.S. rider after dressage, Lauren Kieffer, had a great round jumping clean on Veronica II, but she picked up 28 time penalties to drop them into 13th going into show jumping. "She's not the fastest horse in the world, and I was a little bit down on the clock from the get-go, but I was trying to make sure I gave her the best ride possible to go clear," Kieffer said. "I ended up taking two long routes, but I'm thrilled with her. She kept jumping great, so I'm happy. She's not got much Thoroughbred blood in her, so I didn't know how tired she'd be, but she finished well and full of running."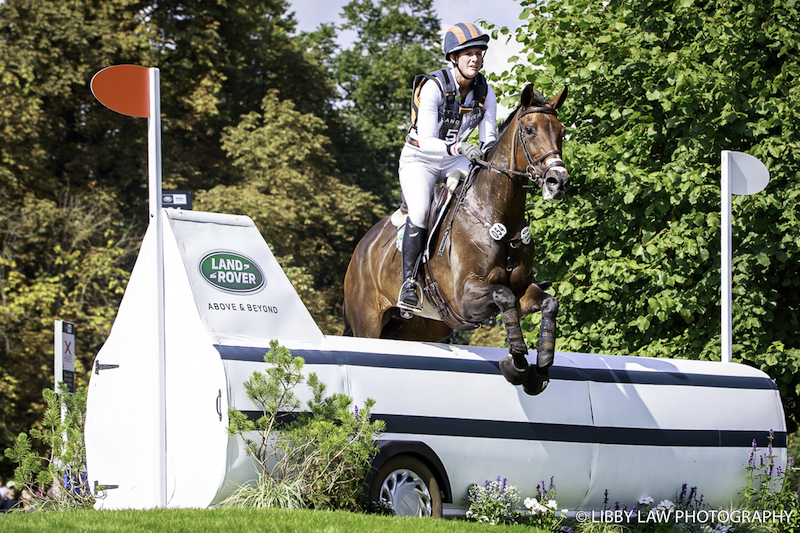 Fellow U.S. riders Lynn Symansky and Boyd Martin used good old off-the-track Thoroughbred speed to help them vault up the standings. Symansky went from 11th after dressage to eighth after cross-country aboard Donner, picking up just 3.6 time faults. "Everything rode according to plan," she said. "He's so reliable, and he's such a quick horse that I could afford to take two long options and still only be 9 seconds over the time. The course rode a bit better than I'd anticipated for him—we've struggled with right-handed corners, but after this we can put that to bed now.
"I have to stay a little settled in the rhythm with him in the beginning, and as it goes he can open up more and more. I was really able to push him and use his speed as an off-the-track Thoroughbred in the end to get him home," Symansky continued.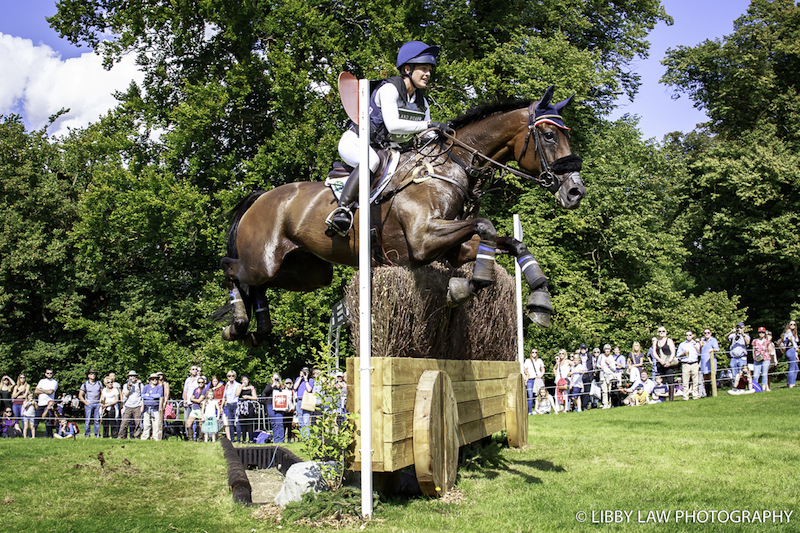 Martin blazed to one of the fastest clear rounds of the day with Steady Eddie, picking up only 2 time faults to help him go from 21st to ninth on the leaderboard. "I shouldn't have taken the long route at the Leaf Pit!" Martin said. "He's a funny horse—he broke my leg four years ago, and I tried to sell him for two years in America, and I couldn't get anyone to look at him. It just all clicked into gear for us about 18 months ago. But to come from the Aussie outback to Burghley is pretty amazing. He dug deep and tried and never looked for a way out."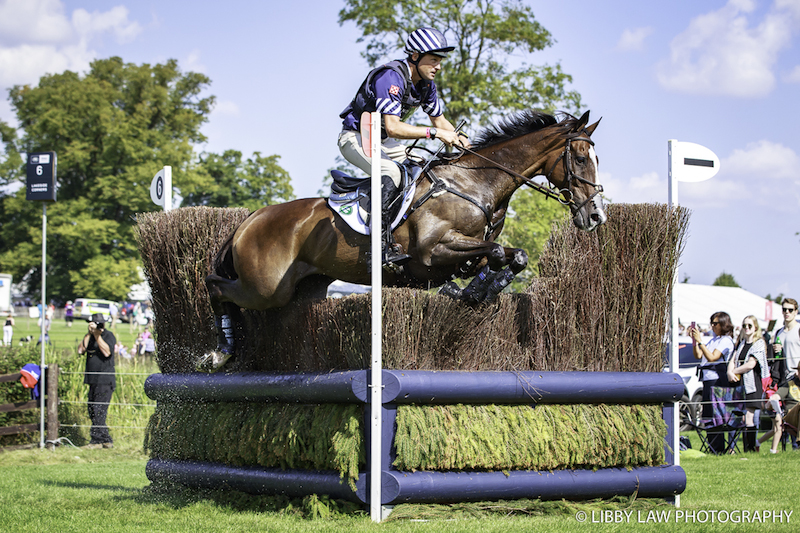 British riders had a great day, as Brits also fill second and third, with Gemma Tattersall and Arctic Soul pulling off a foot-perfect clear for second, and Izzy Taylor on Trevidden matching that for third. Those were two of just three round inside the time—the third was Tina Cook on Star Witness, who's in 10th place after moving up from 40th after dressage.
"[Arctic Soul] was seriously aggressive today and wanting to get the job done—he is such a genuine, honest horse and knows he has to go through the flags," said Tattersall. "I've had a horrendous cold this week, and I didn't feel physically strong enough at certain points, so had to rely on him, but he didn't let me down."
Taylor said: "Trevidden was super out there. I've only had the ride for a year, and while we clicked straight away it takes time to build a partnership. [A horse like that] makes you get up in the morning."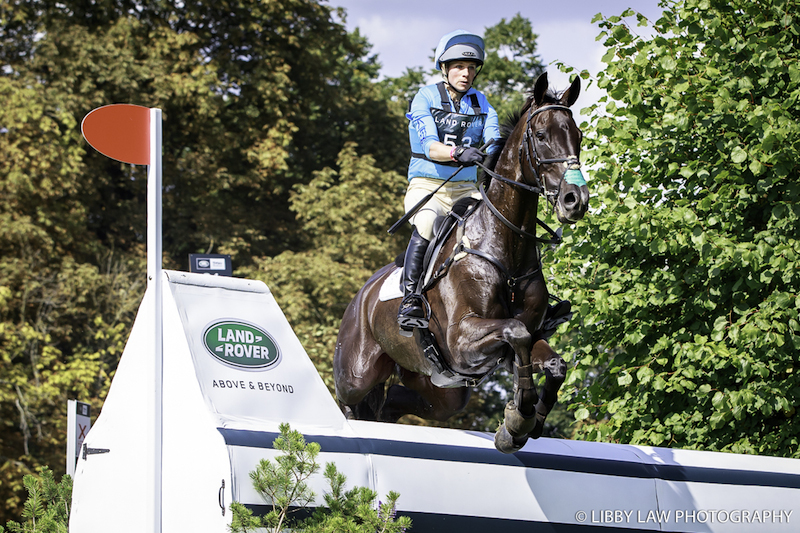 New Zealand's Tim Price put his fall on first ride Xavier Faer behind him to finish with 5.2 time penalties on Ringwood Sky Boy for fourth place. "It was a bit hairy, but his experience played a part here," said Price. "He's one to throw his heart over and then figure out how to land at times, but he always tries and did really well today."
Piggy French had a super ride aboard Vanir Kamira to finish just a few seconds over the optimum time and sit in fifth. "She was absolutely brilliant, the best she's ever been by a country mile," said French. "She doesn't feel that scopey at one-day events and tends to run with her head a bit low, so I feel the need to balance her. She finished full of running, so I'm kicking myself for not going faster at the start. It's great to have a horse of that caliber; you don't get many like that."
After a heavy fall from first ride Qwanza, Andrew Nicholson's reliable Nereo finished with 7.6 time penalties, leaving him in sixth. "When you have a horse like Nereo you'd have to be in a very bad way not to go [cross-country] again," he said. "I'd have liked to make the time, but Nereo hasn't got the pace he used to have. I just hope to show jump clear and put the pressure on the others above me."
Burghley first-timer Mackenna Shea, who was in 14th after dressage, picked up 20 penalties at Fence 27, the last element of the Discovery Valley complex. She now lies in 25th going into show jumping. "It's hard not to beat yourself up over what might have been," Shea said. "But it is a really good feeling to finish, and I owe most of it to that horse. As I said to Rodney Powell, 'one down, a lifetime to go.' My legs are burning—it was a lot more work than Kentucky. Everything was really fair to the horses, and even with a couple of changes of plan, everything rode well. It's like nothing I've jumped before. I was like, 'Holy crap!' the whole time!"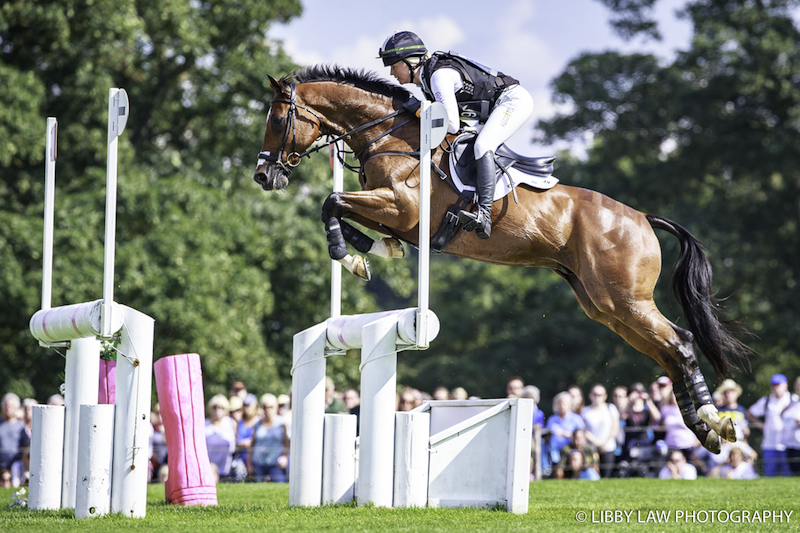 Another U.S. first-timer at Burghley, Savannah "Woodge" Fulton jumped clear around with Captain Jack but collected 41.6 time penalties on the way to end up in 37th place. "I'm very lucky—not everyone gets to compete here," she said. "This is what he was made to do, and he loves it. He was still pulling and felt super-fresh at the end. You can't appreciate what the terrain is like here unless you see it for yourself. It's nothing like we have in the States. Kentucky was amazing, but this is a different level."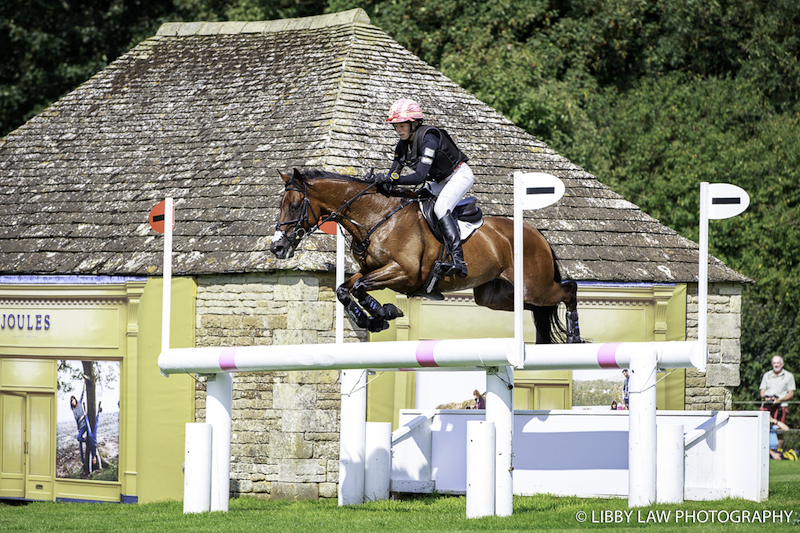 Lillian Heard, Andrea Baxter and Hannah Sue Burnett were all eliminated for falls, but horses and riders all walked off the course without obvious injury.
Captain Mark Phillip's course proved just as bold and influential as promised, with errors occurring around the track. "We knew it was big, but the conditions were perfect," said Captain Phillips. "We had 29 clear rounds, three inside the time—if my daughter [Zara Tindall] hadn't fallen off I'd have had a 50 percent clear round rate. I was surprised more didn't go long in Discovery Valley after last year, but in general the course rode very much as I expected."
Important links: Dressage ride times  |  live results  |  Cross-country course map, fence photos and course description  |  live streaming (on Burghley Facebook page)  |  Land Rover Burghley CCI**** website
2017 Burghley CCI**** Cross-Country
Molly Sorge / Sep 2, 2017 2:38 pm