Some of the country's best horsemen and horsewomen gathered at the Merion Cricket Club in Haverford, Pa., on May 30 to celebrate the 2017 inductees into the National Show Hunter Hall Of Fame and this year's Trainer Choice Awards. Four horsemen and two horses became members this year to join the 150 that were previously inducted into the hall of fame.
The National Show Hunter Hall Of Fame was founded in 1995 when Carol Molony saw a need to honor those horsemen and horsewomen plus horses who "for many years performed in championship style at the very best horse shows throughout our country" said Walter J. "Jimmy" Lee, Chairman of the National Show Hunter Hall Of Fame. The Board Of Directors of the hall of fame is a who's who of great horsemen and horsewomen. For the first 10 years, the awards and inductions were presented at the Old Salem Horse Show, but after a decade the ceremony was moved to the Tuesday evening of the week when the regular hunters showed at Devon.
The awards ceremony kicked off with the inaugural presentation of The Founders Award For Excellence that was given, very deservedly, to William C. Steinkraus. Before Steinkraus was a key member of the U.S. Equestrian Team and a gold, silver and bronze Olympic medal winner, he won the American Horse Show Association Junior Horsemanship Cup (the predecessor to today's USEF Hunter Seat Medal Finals) in 1940 and the ASPCA Horsemanship Cup and the National Horse Show Horsemanship Championship in 1941.
Besides those wins, Steinkraus' contributions to hunters, hunter seat equitation, and to the hall of fame are immeasurable. NSHHOF Board member and inductee Judy Richter received the silver loving cup on behalf of Steinkraus. She and fellow board member and inductee Carol Molony hand-delivered the trophy to Steinkraus at his home in Connecticut when they left Devon.
The inductees: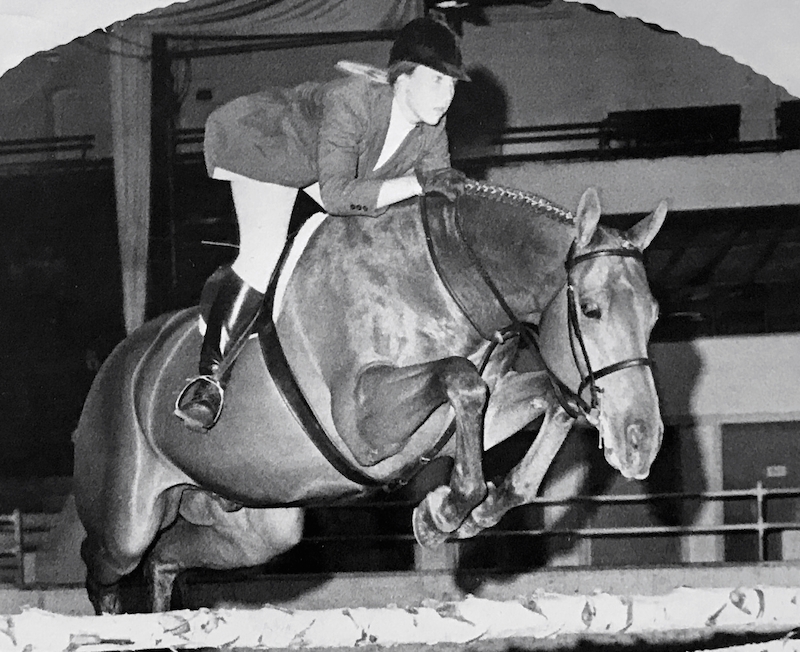 Old Dominion was a beautiful chestnut Thoroughbred that was owned by Mr. and Mrs. A. E. Cunningham and shown by Gene Cunningham throughout his green conformation hunter years and the first of his regular conformation hunter years. At the end of 1971, he was sold to Winter Place Farm, trained by Ronnie Beard, and shown primarily by Katie Monahan (Prudent). The pair was champion at the biggest shows throughout the East Coast in the conformation hunter division. Beard said, "Old Dominion was a beautifully made horse that Gene Cunningham produced. He made my job easy. He was very uncomplicated and a pet to be around."
---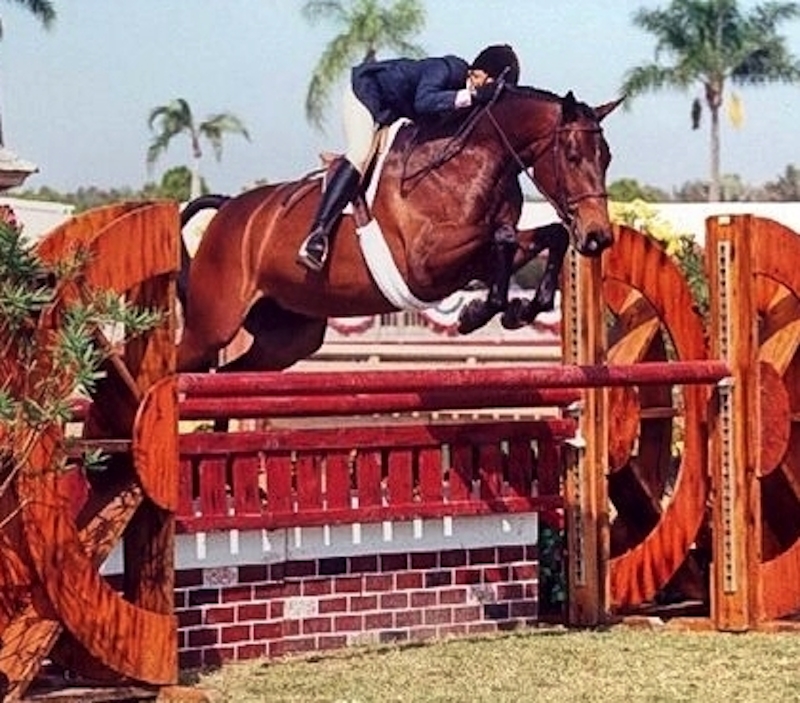 Strapless, owned by Clara Lindner, dominated both the regular working hunters and the small junior and amateur-owner divisions for four years in the early 2000s. Emily Williams rode her in the regular working division, while Lindner took the reins in the junior and eventually the amateur-owner classes. The mare was champion at every major show in this country. "I was lucky enough to ride a lot of amazing horses in my career, but Strapless was a step above the rest," said Lindner. "She allowed you to really gallop and challenge her at the fences, resulting in an explosive jump that you didn't often see in the hunter ring. Aside from her bold and brilliant style, I think what really set her apart was her heart and attitude—she always wanted to win just as much as her rider did, and she really loved her job. No matter how much you gave, she always gave a little extra."
---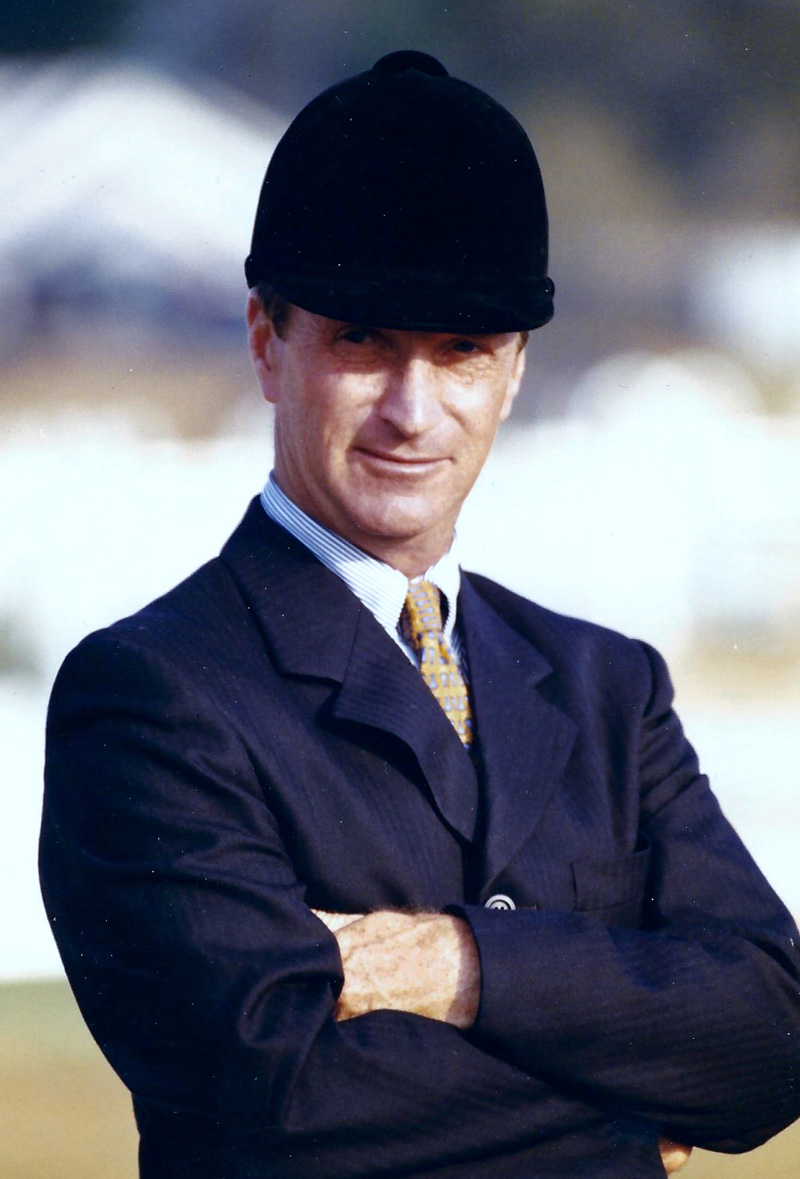 Rick Fancher grew up in Connecticut but opened his own operation, Milesaway Farm in Crestwood, Ky., more than 25 years ago. Known for taking his time with young horses, he has produced many winners in the green and amateur hunter divisions including Osczar, Clandestine, Orion, Suncatcher, Hollywood, Viscount, Lyrical, and Acappella. Successful amateurs that Rick has trained include Dawn Fogel, Mary Jane King, and Nina Bonnie. Rick was the first rider to earn a perfect numerical score of 100 while riding Fogel's Osczar in the working hunter division at the 1997 Capital Challenge Horse Show (Md.). Fancher is also a sought-after judge, most recently judging this year's Devon Horse Show.
---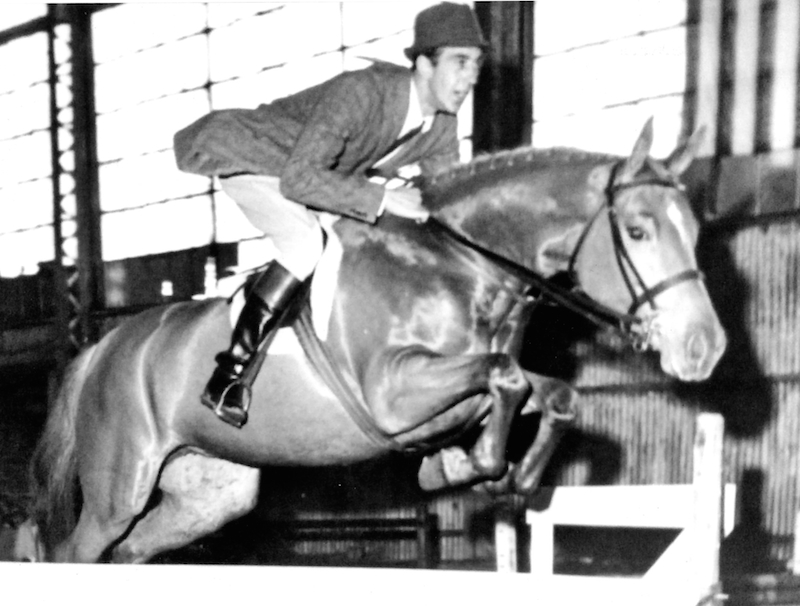 Charles P. "Chuckie" Graham had a long successful career from the 1950s to the 1990s running C.P. Graham Stables in Buffalo, N.Y. Daughters Amy and Charlene said, "Our dad was equally stylish whether he was riding a hunter or a jumper, modeling a conformation horse (which by the way was his favorite thing to do) or wearing the hat of an 'R' judge. His talent, natural instinct, ability and love for the horses were second to none. He could turn out a conformation horse like no other." Some of the well-known horses that came from C.P. Graham Stables were No Limit, Upper Bracket, Eddie Eastman, Duplicate, Three Across, Roses Are Red, Fillagree, Sir Guy, The Lark, and Triplicate (sold to George Morris).
---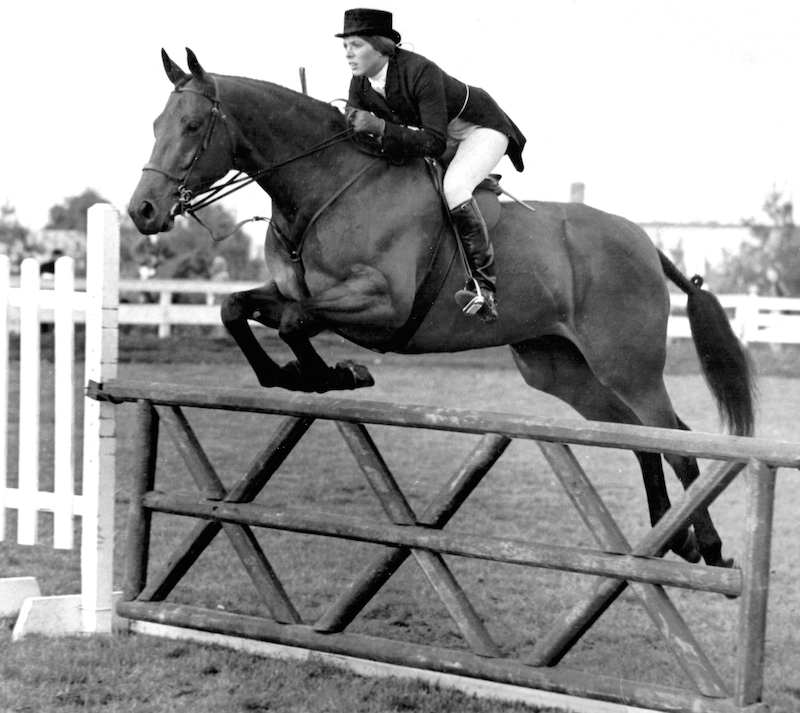 Beginning with a spot on the 1961 AHSA Pony Team that won in England and the large pony championship at the National Horse Show in 1961 and 1962 on her Hot Shot Kid, Terry Rudd has had a very successful career with hunters. She was not only a beautiful rider but she was very accurate and effective. As the stable jock for Junie Kulp's All Around Farm, Rudd won at all of the major shows on such horses as Spindletop Showdown, Not Always, Brenton Reef, No Duplicate, and Best Chance, to name a few.
---
Arthur "Bucky" Reynolds II grew up riding with his father, NSHHOF inductee J. Arthur Reynolds. Throughout the years, Bucky has found, started, and/or shown many horses that went on to be superstars including Gozzi, Mr. It, Estrella, Many Times, Henry The Hawk, Flashlight, and Stocking Stuffer. He has judged every major horse show in the United States. Reynolds still hunts regularly with the Warrenton Hunt.
---
The Horse Show Of The Year and the Hunter Derby Of The Year were repeats from 2016 with The CP National Horse Show being the best horse show and The Derby Finals winning for Hunter Derby.
The Trainer's Choice awards are annual awards that are "selected by the trainers of the champions at the top ten horse shows of the year to thank the owners of these outstanding champions." The awards are graciously sponsored by the Lindner family. This year's winners are:
Junior Hunter – Evermore, owned by The Gochman Family
Amateur-Owner Hunter – Custom Made, owned by Shaw Johnson-Price
First Year Green Working Hunter – Technicolor, owned by Lindsay Maxwell
Second Year Green Working Hunter – Catch Me, owned by The Gochman Family
Green Conformation Hunter – Patriot, owned by The Wheeler Family
Regular Conformation Hunter – Boss, owned by Laura Wasserman
High Performance Hunter – A Million Reasons, owned by Dr. Betsee Parker
Owner of the Year – Mr. and Mrs. David Gochman
Rider of the Year – Scott Stewart
Horse of the Year – Catch Me, owned by The Gochman Family