Meredith Michaels-Beerbaum didn't push horses on her young daughter Brianne—rather the strong willed 7-year-old made it clear she intended to carry on the family's winning tradition by winning the walk/trot circuit championship her very first season competing at the Winter Equestrian Festival in Wellington, Fla.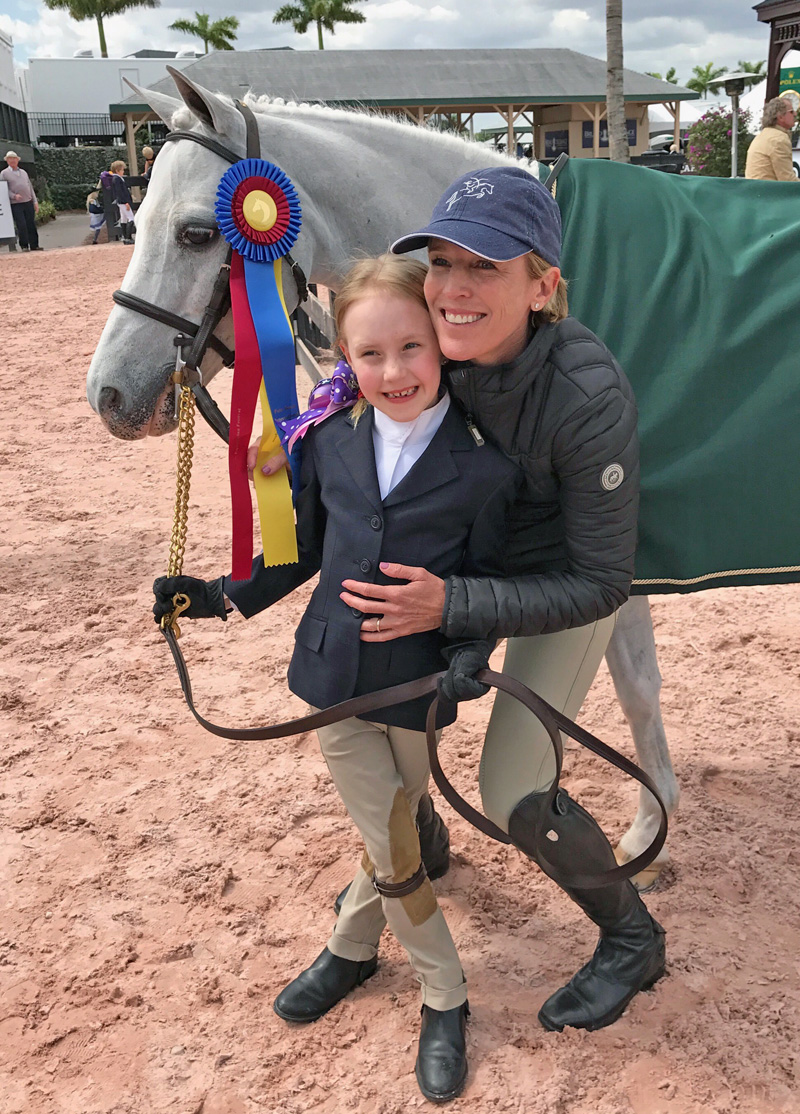 Michaels-Beerbaum, a German team Olympic bronze medalist, had set up a few lessons for Brianne when she was 6 years old, but this past winter season it was Brianne who informed her mother that she would be needing a more serious riding education.
"She was adamant that she wanted to ride every day, every day!" Michaels-Beerbaum said.
Michaels-Beerbaum and her husband Markus Beerbaum complied with young Brianne's request and set her up with a leased 24-year-old pony and lessons with trainer Sarah Doyle. You would think with two grand prix veterans for parents there would be plenty of in-family training for Brianne, but Meredith and Markus have been relegated to the cheering section.
"She's a fabulous student as long as mommy is not training," Michaels-Beerbaum said with a laugh. "She's great with Sarah, and she's great with all sorts of teachers. She's learned different sports and she's wonderful in school, every teacher loves her. But she does not take instruction from her mother."
Doyle came in to train Brianne on her pony Silver Rain, a veteran of the small pony hunter ring who competed for years at indoors and U.S. Pony Finals. "Rainy" has since carried many children up from their first shows through the pony divisions. The gelding is owned by Peacock Ridge.
"He has an amazing record, he's known by every little girl at the showgrounds. If they haven't already ridden him they know him from the winner's circle," Michaels-Beerbaum said. "When she rides around the show grounds she gets stopped by two or three little girls every time who say, 'Rainy! Rainy! Rainy!' He's done well for many children."
The latest of which being Brianne—she and Rainy were champion three times and reserve once through the 12-week WEF circuit in the walk/trot division, totaling to their circuit championship.
"She's very ambitious; she wanted to show every single Sunday morning, even though mom and dad were very tired from Saturday night," Michaels-Beerbaum said with a chuckle. She and Markus often showed on Saturday night under the lights in the week's featured grand prix.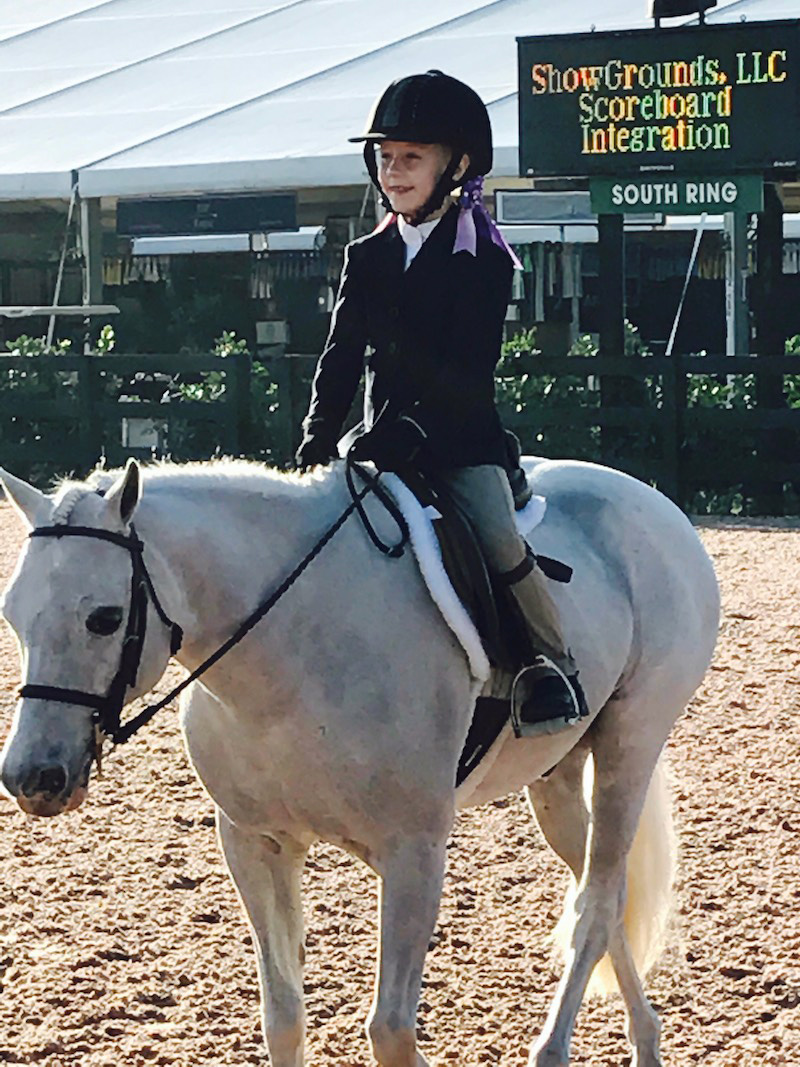 Brianne, understandably, needed to focus on her own classes, so she couldn't stay up to watch her parents in the prix.
"She insisted that she got to bed early. She would skip Saturday nights and she would go to sleep early so that she was well rested for Sunday," Michaels-Beerbaum said. "She took it very seriously."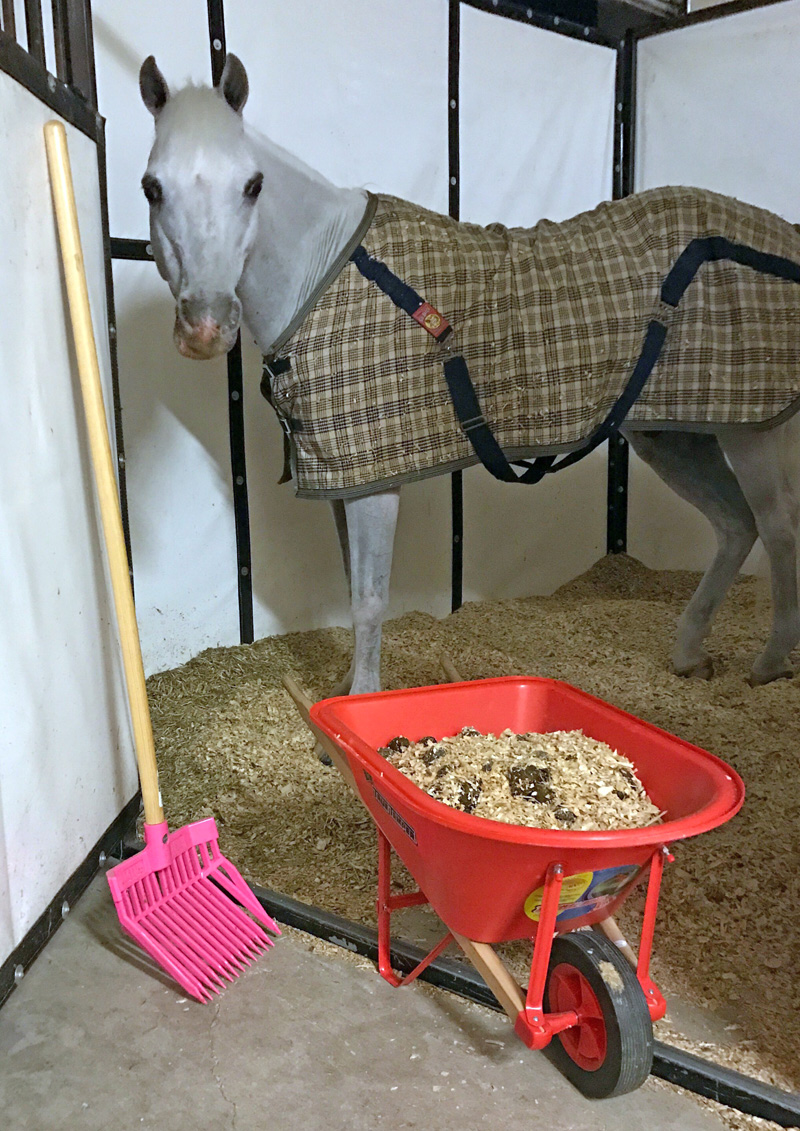 The Beerbaums head back to Germany for their European summer show tour schedule, so Rainy will move on to show the ropes to the next little rider.
"She's cantering in lessons now, so we're going to try and find her another pony for when we're in Germany," Michaels-Beerbaum said.