Last week in our Throwback Thursday post, we featured a handwritten "horse for sale" ad written in the horse's voice and by a teenager in 1972. Lots of readers wondered where the cute chestnut mare advertised, Pass The Platter, ended up.
Happily, we got an email from Pam Gleason, whose family bought Pass The Platter in the late '70s. Pam's sister, Cynthia, showed "Platter" for a year, then the Gleason family retired her and let her live her life out in a large grass field.
"I just wanted to let you know that my parents bought Platter for my sister Cynthia, probably in 1977 or 1978," Pam wrote. "She was in Wayzata, Minn., at the time, and Cindy's trainer at Dana Hall, Betsee Parker, found the horse for her. This must have been the second time Platter was sold since that ad.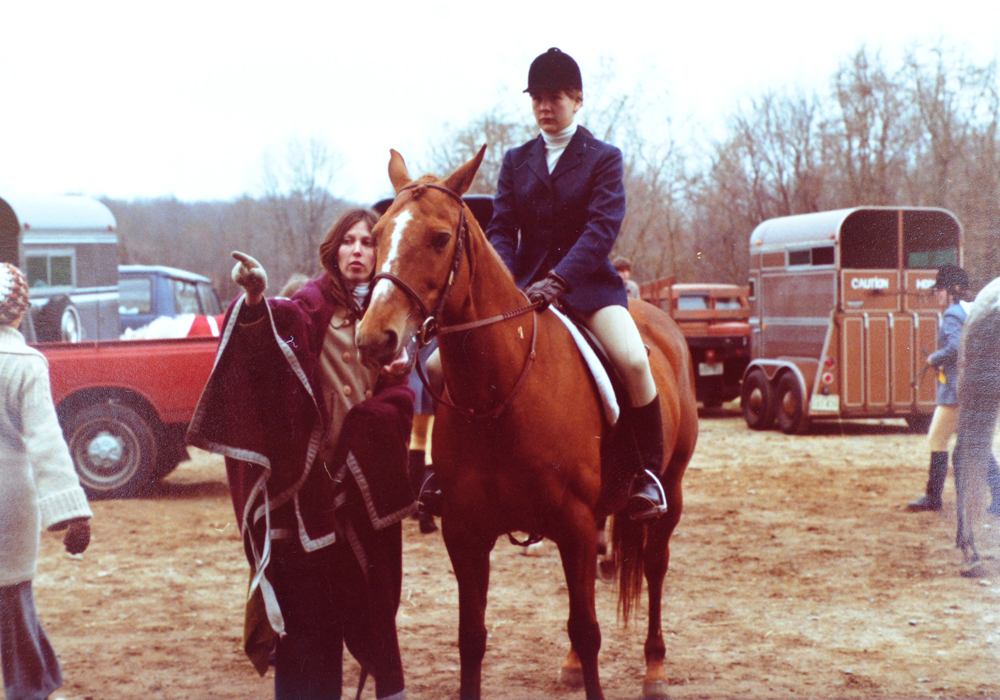 Trainer Betsee Parker (yes, the same Betsee Parker who owns successful hunters today) gives
Cynthia Gleason instructions before she rides Pass The Platter into the ring.
"Platter was everything that ad said. She carried my sister to many blue ribbons and championships in the children's division in New England in the late 1970s. She was unflappable, with a distinctive, flat, easy canter—I still remember how it felt. She knew her job as well as any horse I have ever ridden. In fact, the last time I ever went to a full-fledged horse show it was on her. I was 18 and so I showed in the adult division and won five firsts and a second. Platter was a real professional.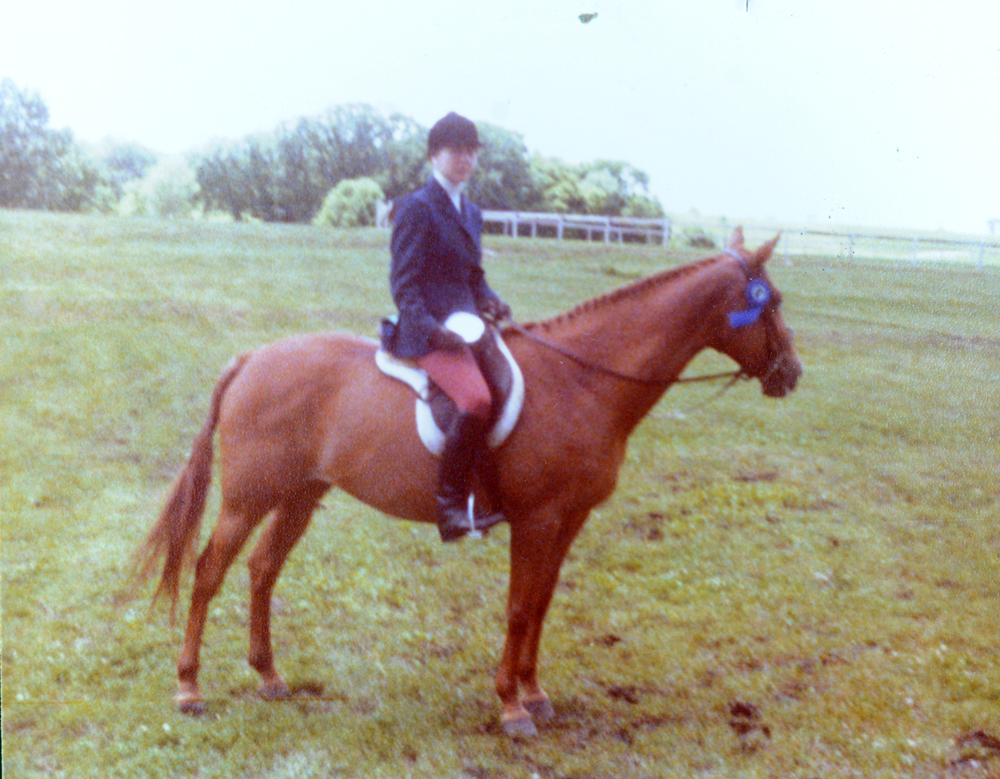 Pass The Platter and Cynthia Gleason with one of their many blue ribbons.
"My sister stopped riding when she graduated from the juniors. She found a retirement home for Platter at a beautiful farm in Western Massachusetts, with a family that had small children and wanted a quiet trail horse and pet. Platter was about 21 at that time. I have a clear memory of going to visit her. She was up to her belly in grass and looked happy. We brought her carrots, and she ambled over to eat them, though she was clearly more interested in her pasture. She had an air of contentment, and of self-sufficiency. When she was working, she had been a show horse through and through. In retirement, she seemed to have gone back to just being a horse, and her job now was to graze, and that was what she wanted to do," Pam's email said.
Read the original Throwback Thursday: Pass The Platter Wants You To Know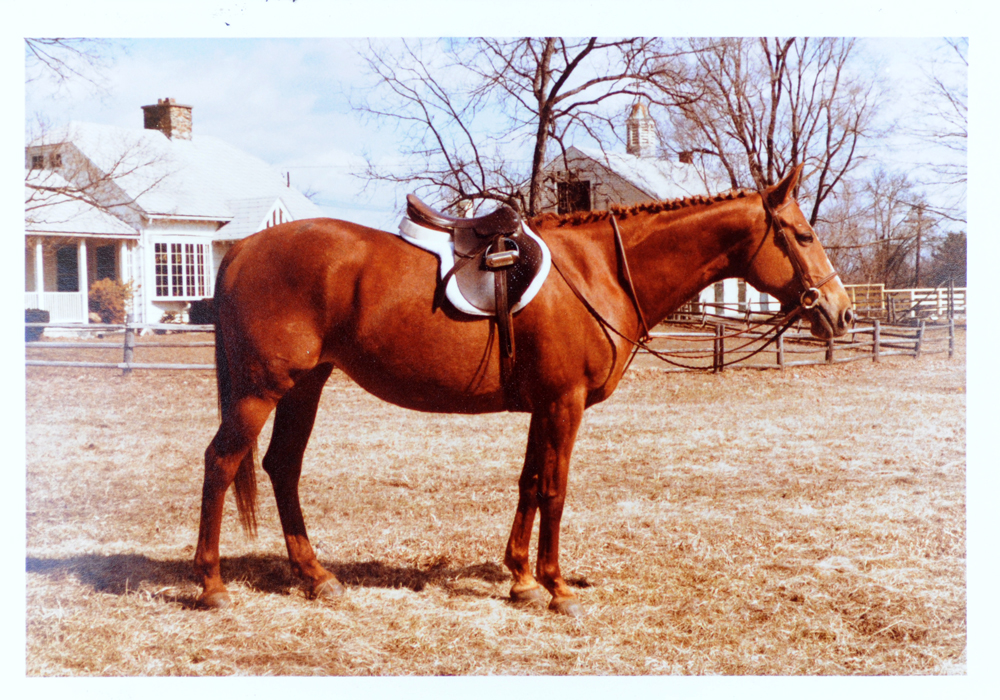 Pass The Platter in the winter of 1979.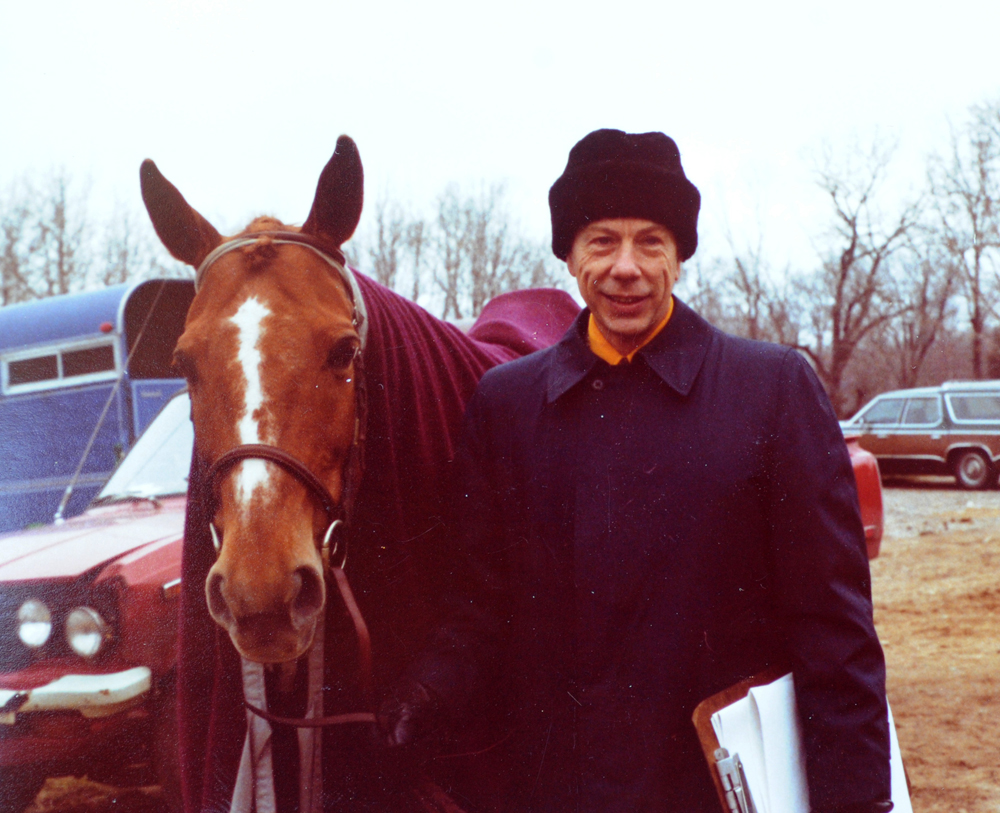 Pass The Platter and Dr. Andrew Gleason, Pam and Cynthia's father. Dr. Gleason was
a mathematics professor at Harvard University (Mass.) and carried his
clipboard everywhere to work on equations.