The year was 1968. U.S. eventers had gone to England to prepare for the Mexico City Olympic Games at the Badminton Three-Day Event, and the Chronicle published a news report of their results from Badminton, including photos of each team member, in the June 4, 1968 issue.
One reader took exception to the position of now-legendary Jim Wofford (see below) and wrote a letter that sparked lots of debate. Scroll down to see the drama unfold.
The original photo (top left)...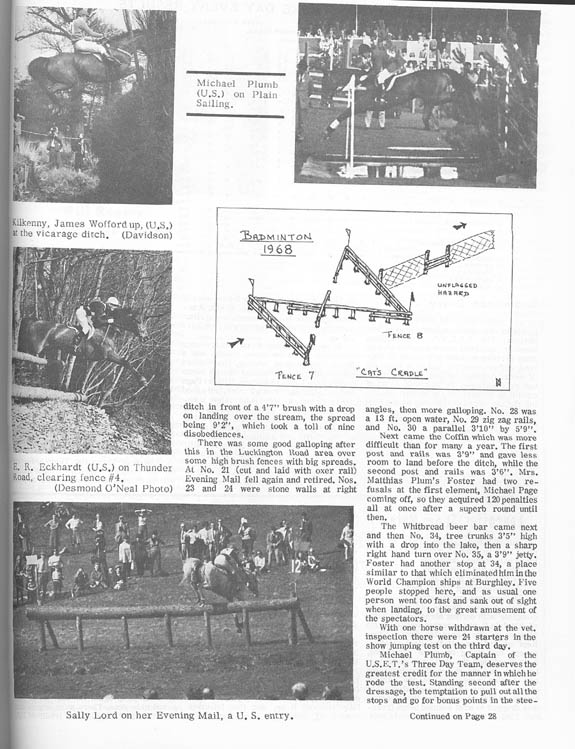 The letter from Alexis Wrangel, which appeared in the June 28 issue...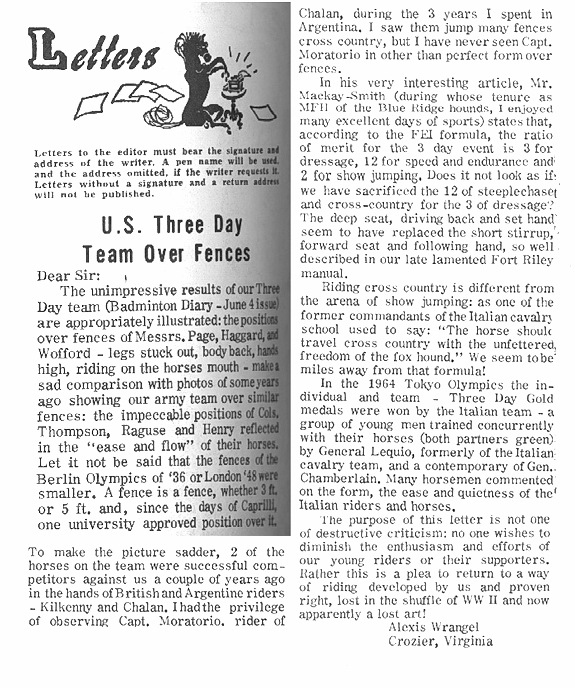 Mason Phelps, now the man behind Phelps Media and Phelps Sports, was on that 1968 eventing tour. He responded to Wrangel in the July 5 issue of the Chronicle...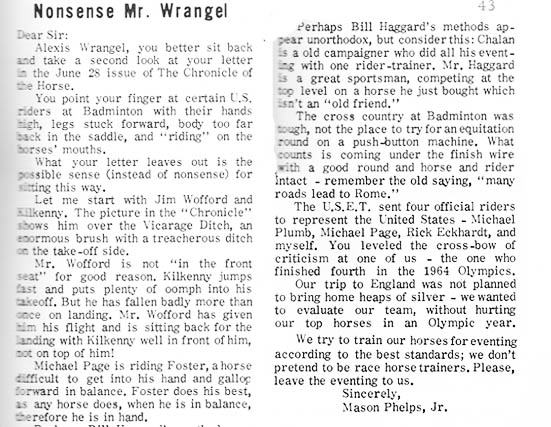 To try and quiet the debate, the Chronicle published another photo of Wofford from Badminton in the July 26 issue...