For this edition of Chronicle Throwback Thursday, we're going back to the summer of 1977. It was the time of the Red Rider, Rodney Jenkins, and hardly an edition of the Chronicle was published without a photo of him appearing on its pages. Here are a few of those pages…
From the July 15, 1977 issue, a collection of winners from the Ox Ridge Hunt Club Horse Show in Darien, Conn. Not only does Jenkins feature on the famous Idle Dice, but hunter legend Dave Kelley also appears.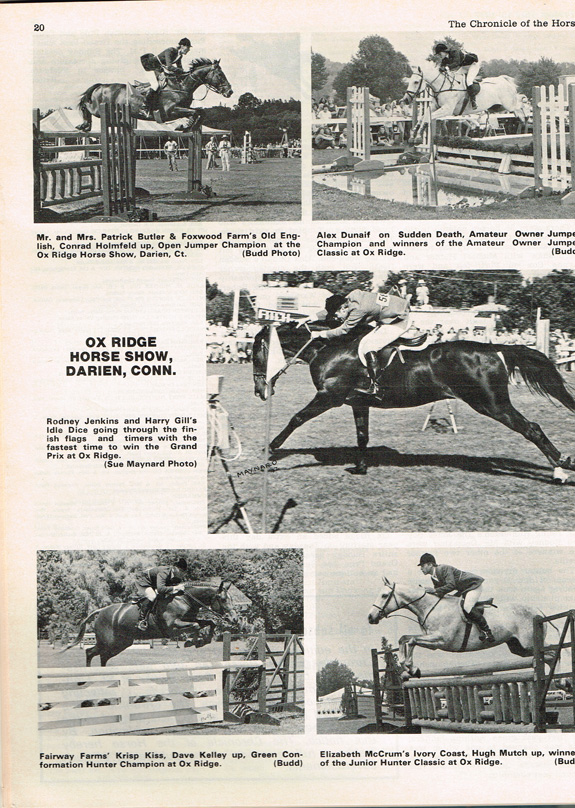 In the Aug. 12, 1977 issue, Olympic show jumper Anne Kursinski gets her photo printed for an equitation win in her native California. There's also a photo of the great Thoroughbred jumper The Godfather; you can read more about him in the Chronicle's recent article about him.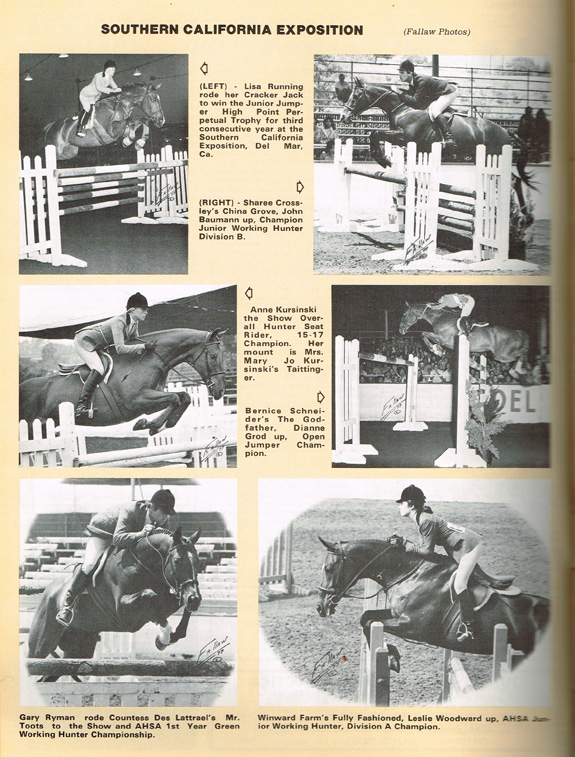 A photo page from the Lake Placid Horse Show appeared in the Aug. 12, 1977 issue. Displayed were Conrad Homfeld on the famous Balbuco and Rodney Jenkins on the super-hunter Super Flash, who was ridden later in his career to much success by Charlie Weaver.