Devon, Pa.—May 26 
For Taylor St. Jacques and the team at Heritage Farm, Devon is the site of many significant moments.
It was at this show two years ago that St. Jacques first approached head trainer Andre Dignelli about taking her on to help bring her to the next level. A year ago, Dignelli realized Charisma, who would go on to become St. Jacques equitation mount, was really something special.
And in 2017 everything came together with St. Jacques and Charisma taking the blue in all four of the equitation classes held across Thursday and Friday. All of that culminated with a win in the prestigious R.W. Mutch Equitation Championship—a feat Dignelli said was a first in all of his years bringing riders to the championship.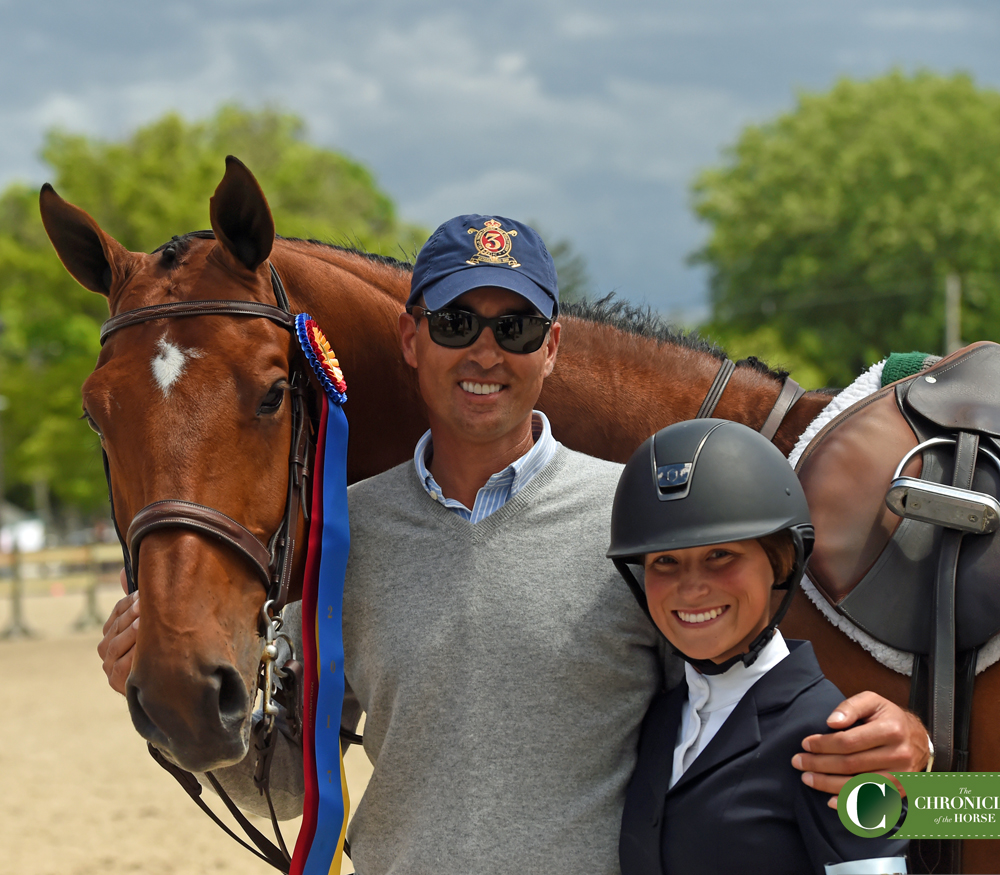 "I've helped a lot of top kids and parents, but it's the first time I've ever come where my student has won every class that they've entered including the Best of Trophies and all of that," said Dignelli. "That's a first for us and for me, so I couldn't be happier."
"It feels incredible," said St. Jacques, who was a little lost for words. "He's an incredibly special horse, and it's amazing.
"I really wanted to make it a special Devon," she said. "He's an incredible horse, and he's a winner, and my goal was to win as much of the equitation as I could."
Charisma, a 10-year-old warmblood by Stakkato, is a new ride for St. Jacques. She first paired with him for the ASPCA Maclay Regionals last year and then went on to finish second with him at the Finals in Kentucky. They were third in the George H. Morris Equitation Championship at the Winter Equestrian Festival (Fla.) and finished up their Devon preparation with a win in the $5,000 Equitation Challenge at Old Salem (N.Y.) two weeks ago.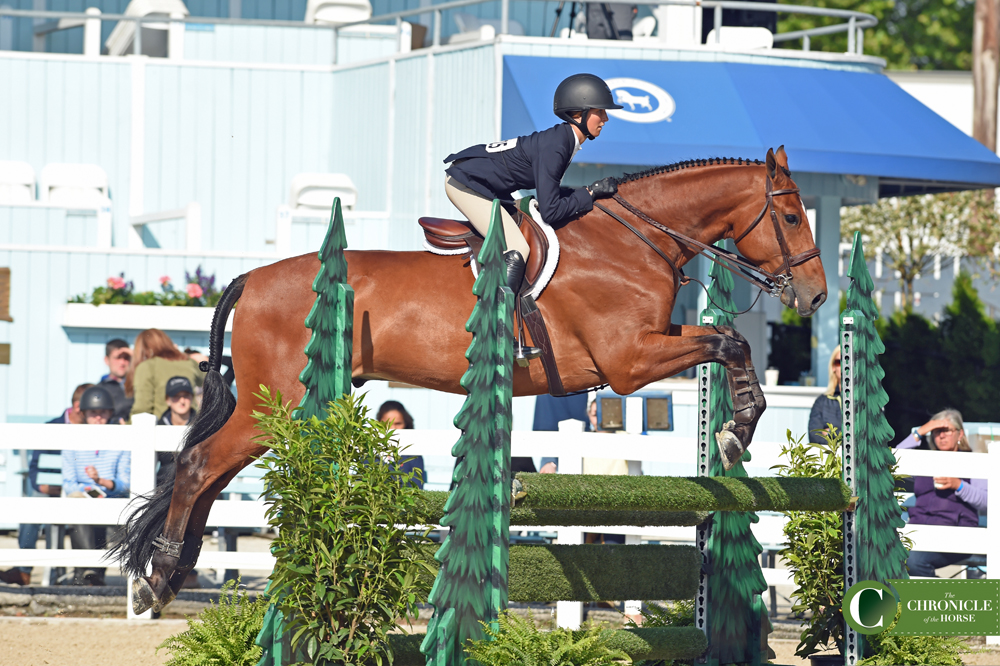 "Andre knows how to pair a good team," said St. Jacques. "Between Andre being the amazing coach he is; Charisma being the most amazing horse he is, I think it's just a great pairing. He's my kind of ride: he's soft; he's up in my hand. I think he's just an incredible horse."
Six riders qualified for the R.W. Mutch by winning a section of any of the four equitation classes offered at Devon. McKayla Langmeier took second, while Anabel Revers left with the yellow ribbon.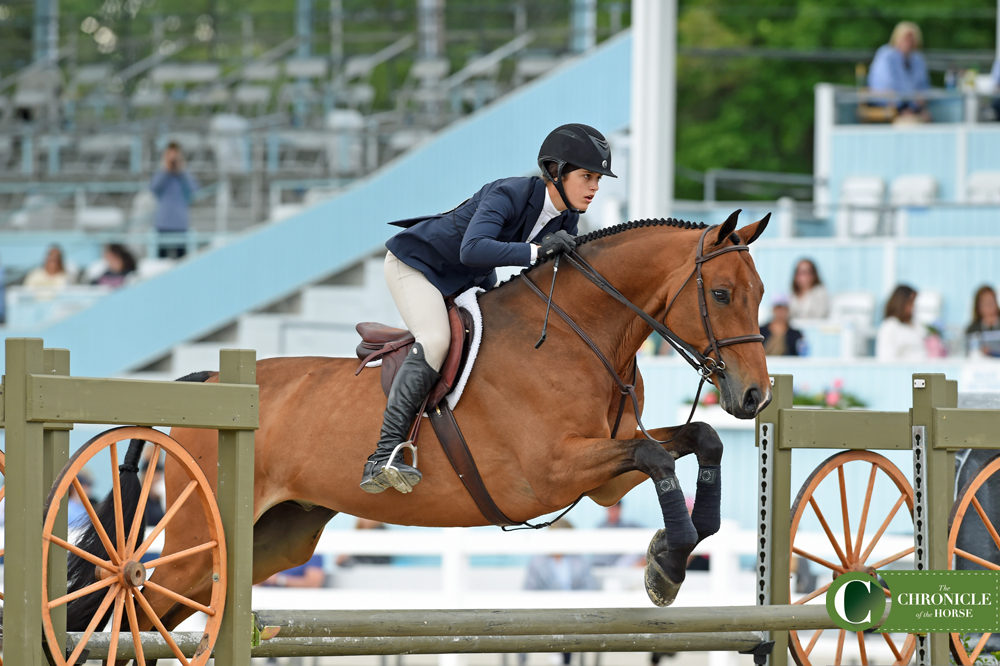 "To win at Devon, words can't even describe," said Langmeier. "It's an amazing feeling having the blue and white medal strapped around your neck and doing the victory gallop. It's something that I can't even describe."
Langmeier's mount for the class, Calberon B, is a brand new ride for her, and she was thrilled with his performance.
"This was his first time in the ring with me here, but I thought he was really amazing," she said. "I couldn't have asked him to be any better. He went in there, and he performed perfect."
See full results here.
To see all of the Chronicle's coverage from the Devon Horse Show, click here. And make sure to read the June195 issue of The Chronicle of the Horse for more in-depth coverage from Devon.