For some riders coming into the Intercollegiate Horse Shows Association program, the hardest adjustment from their previous riding history is getting accustomed to catch riding many different horses. Not so with Skylar Laakso.
"Pretty much my whole horse showing career has been one big IHSA event," Laakso said with a laugh.
Laakso, 20, has catch ridden horses ever since she was a child, and all that practice paid off at the IHSA National Championship when she outrode all comers to take the intermediate over fences team competition championship for Centenary University (N.J.).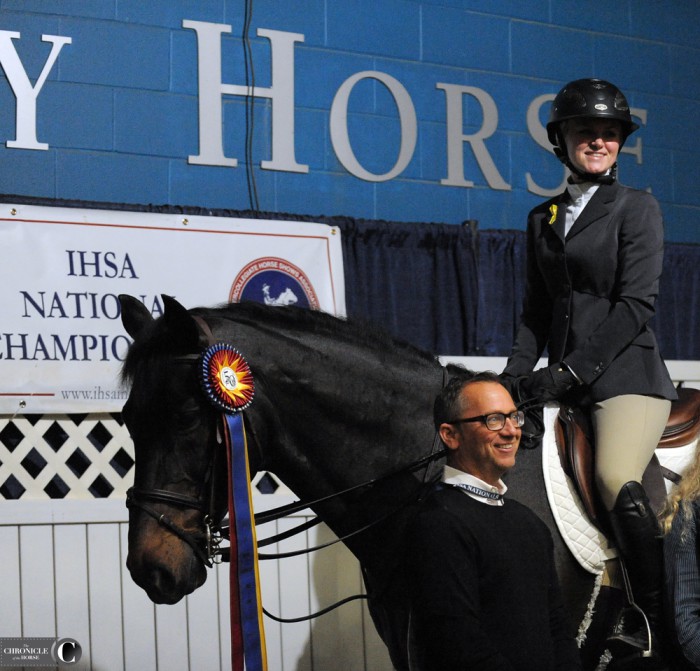 In fact, her ride for the championship was so good that judges awarded her the win after just one over fences round and had the second through fifth ranked riders come back to test for the lesser ribbons. What set Laakso's ride apart was a particularly handy inside rollback turn that no other riders attempted. It came toward the end of the course and was so snug that there were only two strides through the corner before the horse would have to lock on and jump the fence.
"I was surprised no one else tried the turn," Laakso said. "I knew I needed to do something a little different to put myself ahead. All the trips that I watched at the beginning were beautiful, so I knew I had to do something to be a little different."
It was a pretty big risk given that Laakso didn't really know how game her horse would be, but she gave it a go, and the fence came up beautifully out of stride.
"I was coming around the turn going, 'Please don't let me chip this, please don't let me chip this,' " Laakso said with a laugh. "Then I saw it and went for it, and he was right there."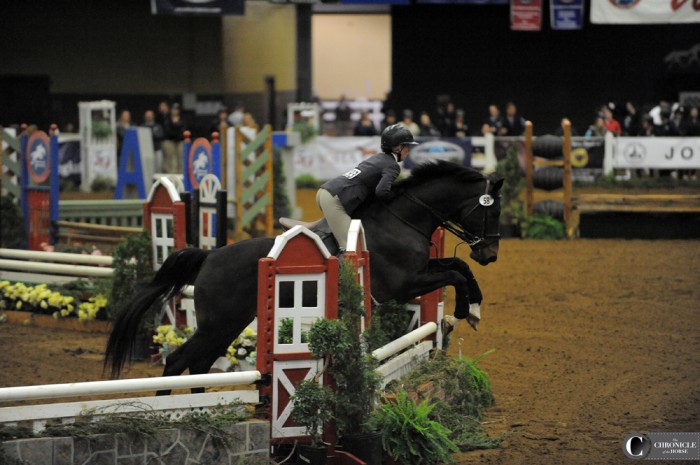 Laakso is from Medfield, Mass., and grew up riding with trainer Katie Schaaf. She participated in the Interscholastic Equestrian Association (the middle and high school equivalent of IHSA) starting in the sixth grade in addition to showing with Schaaf on the A-circuit, mostly in the equitation.
"I pretty much just catch rode and rode on borrowed horses, so this is kind of my thing," Laakso said. "I never really owned a horse or had one horse to ride all the time; I just sat on whatever people had to offer, and I figured out how to horse show. I worked to pay off my fees and everything.
"I had some amazing parents who helped out," Laakso continued. "And I was able to show a bit. I would do the equitation and qualify for the [New England Medal Finals] on borrowed horses and then lease horses for the finals."
Usually a lack of deep pockets or a string of show horses to call your own would be a disadvantage, but it was Laakso's ace in the hole for IHSA.
"It's beneficial to have been on so many different horses," Laakso said. "For New England Finals I would usually just ride that horse the week before, or one time I rode the horse literally the morning of the warm-up."
The first two phases of the Cacchione Cup began Friday with one over fences and one flat phase. Check back with the Chronicle on Saturday for the final phase to learn all about the winner!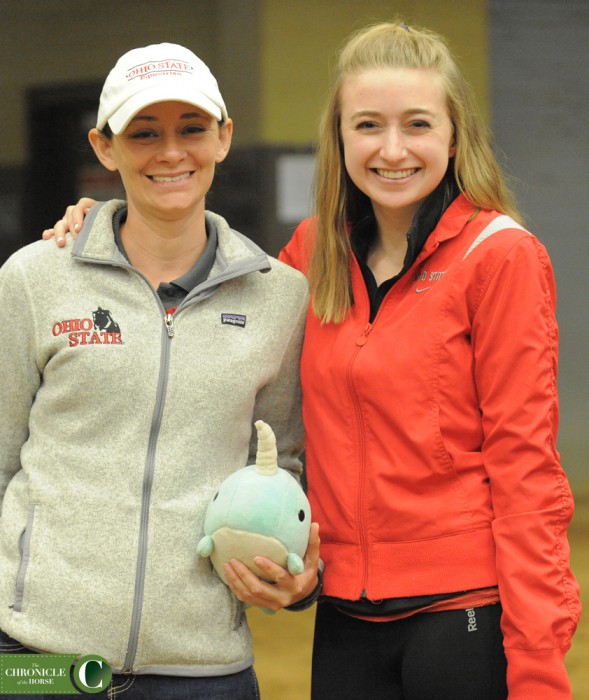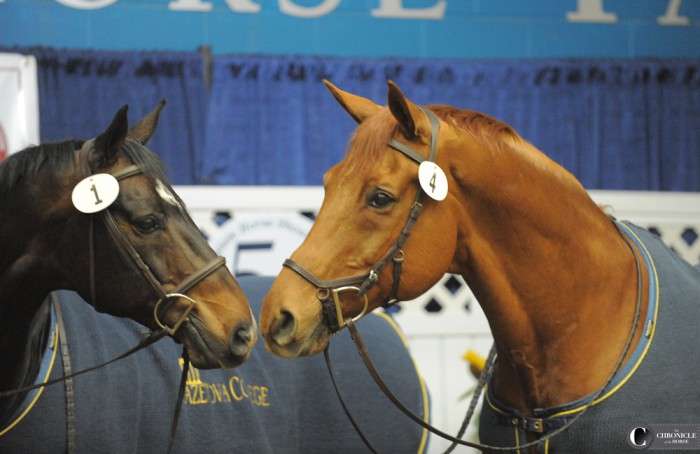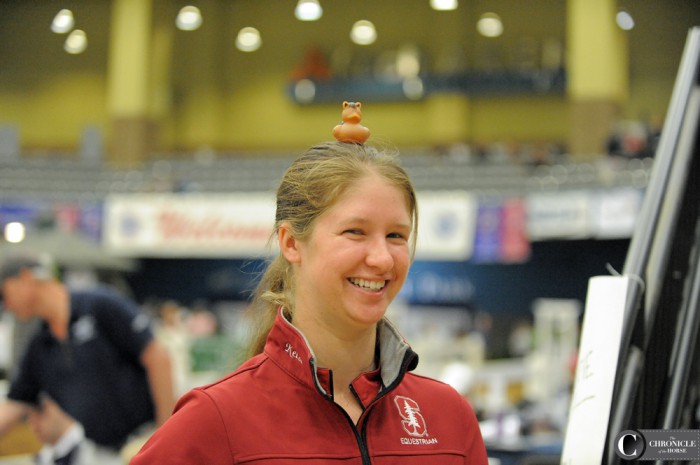 Save
Save