Sydney Shulman and Ardente Printaniere took the victory in the $70,000 Adequan Grand Prix CSI** on June 30 after completing the jump-off test in 37.76 seconds at Tryon International Equestrian Center (North Carolina), highlighting Tryon Summer III CSI** competition at the venue. Jack Hardin Towell and Ann Thompson's 12-year-old Holsteiner gelding Carlo, claimed second place honors, stopping the jump-off timers in 38.60 seconds, while Luis Pedro Biraben and his own 9-year-old Westphalian gelding Colorado 210, received the yellow rosette for their efforts, finishing on a time of 39.51 seconds.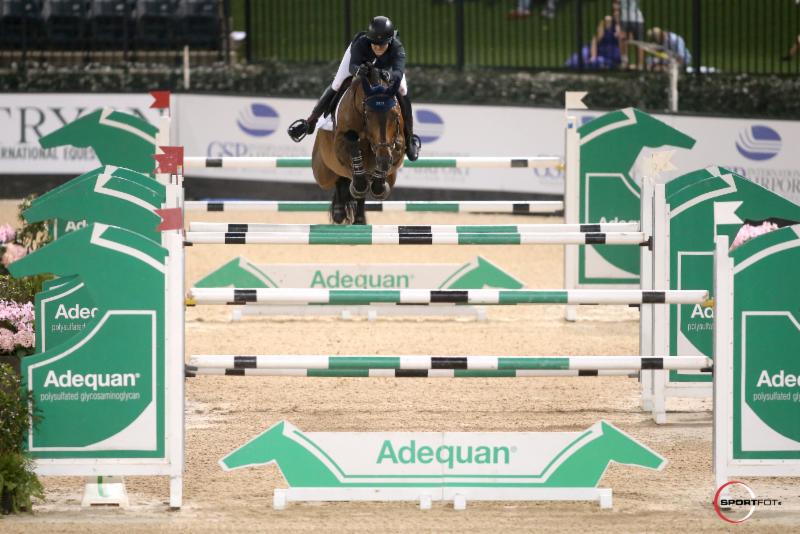 Thirty-eight horse-and-rider pairs tested the Ken Krome-designed track, with seven pairs returning to prove themselves over the short course. Shulman and the 12-year-old Belgian Warmblood mare (Joyeux Ardent— Mirabelle Printaniere, Ramiro) owned by Jill Shulman have been partnered for a year and a day.
"I got her from McLain Ward exactly a year ago yesterday, actually," Sydney said of the mare, whose barn name is "Prima." "She's a fantastic horse. She knows her job. She's extremely unconventional, but she tries every way to do her job and do it right. And it doesn't bother me at all. She's a bit long and low, and of course the other horse I have is really short and high, but again, she uses herself to the best of her ability, and she's super quick. I love her."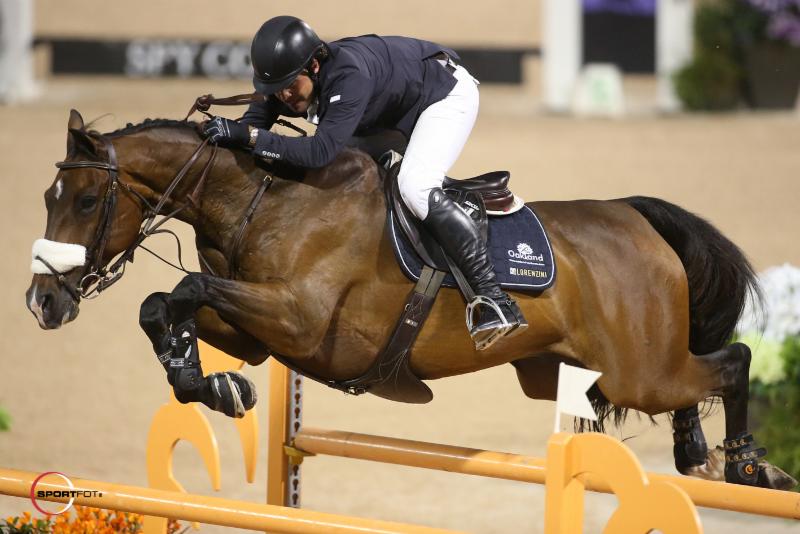 The course was predicted to be more ideal for her second mount of the night, Jill Shulman's Villamoura, Sydney admitted, due to the mare's smaller build and quick stride. "The course was really good. It was actually better suited for my smaller horse [Villamoura] rather than her [Prima], because the lines were a bit short, but she jumped beautifully. The jump-off was made for her, really, to leave out the strides and kind of take a chance at the in of the double and the steady line, so she performed perfectly.
"The more you dare her, the better she jumps," Sydney said. "I had added one more stride to the wall, which was the second jump, and then also one more stride to the Spy Coast vertical than I had planned, so then I thought, 'OK, gallop over and take a shot at the Horseware line, she'll come back,' and she did it beautifully. And then the last jump I also took a shot. She's super brave, and I knew she wouldn't back off the liverpool."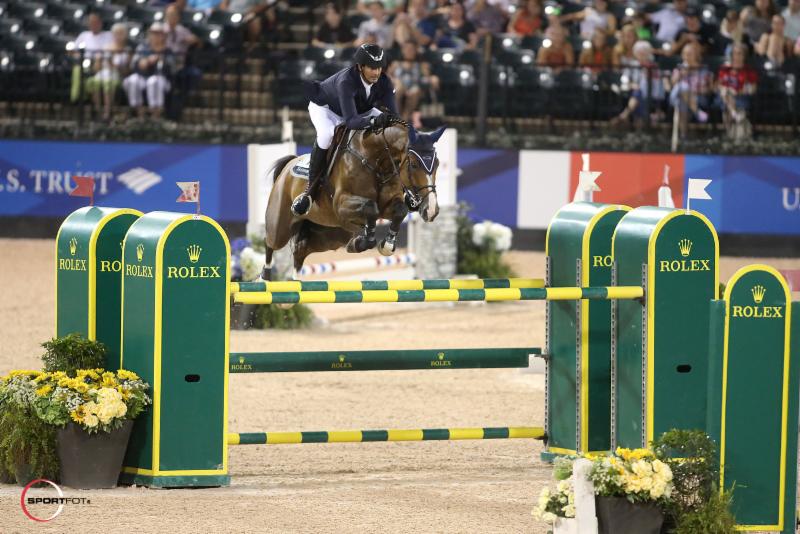 Sydney plans to return to Grand Prix competition with Ardente Printaniere in next week's $132,000 Horseware Grand Prix CSI*** following this week's momentum and complimented her mount's effort. "It was as hard as I expected, to be honest, for her. It's a lot of work to jump a first round clear with her, since she's really a good speed horse. So it was quite a lot of work, but she responded well," Sydney said.