Pipeline, pipeline, pipeline. It's a numbers game. Don't put your eggs in one basket.
Michael Barisone preaches it, Robert Dover preaches it, Carl Hester preaches it, and I'm willing to bet there are others, because it just makes sense: if you want to do big things at a big level, you need a big-time horse, and unless you're fabulously wealthy AND crazy lucky, you've gotta make them yourself. And since for every one that makes it there's countless more who fail to meet expectations, or get sick, or get hurt, you've gotta have a deep bench.
So when Ella and Johnny sold, the plan was to get my hands on some youngsters, and start the process over again. My wonderful friend Belinda Nairn got both Johnny and Danny into my hands, and while both were actually horses she'd brought into the States herself, I knew I wanted to take advantage of her expertise again. So we made plans for the end of May, when the lion's share of the 2014 babies—the youngest I'd consider—were under saddle enough to show me something, but not too late in the year such that the good ones had been picked over, for me to fly to the Netherlands and see some prospects.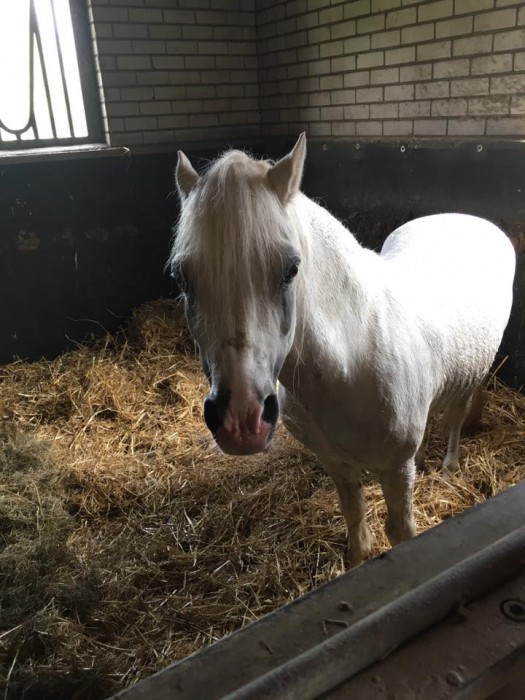 Every agent works differently, but with Belinda, here's how it goes. I gave her a number, the absolute max I could go to, including the vetting, the shipping and a commission, as well as a list of my requirements (which were a target of 3-4 years old, tall enough for me, any gender (but a stallion would be snipped before he shipped), and with three international gaits and a spicy disposition.
The week-ish before I was to arrive, she flew over in advance and met up with her fantastic Dutch counterpart, Bart Maathuis, to see everything they found that fit my criteria, and weed out the ones they didn't think I'd like.
A few days before I left, I started getting videos. I vetoed one right away, and that left me with three that I really wanted to see, as well as three more for an amateur client who travelled with me, looking for her next youngster.
Schlepping across the pond for just a few horses may not seem like an efficient use of resources, but remember all the leg work that got us down to those three. I'd actually rather do it this way, trusting Belinda's judgement and having them go ahead and scope horses out, because anything can look great on video; in the flesh is another thing entirely.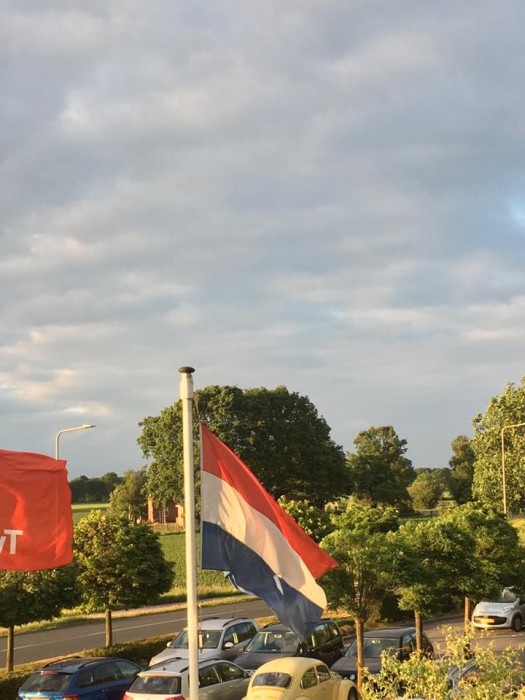 We tried everything once, and then made our list to try our favorites again. And then, with our choices made, the horses were off to their pre-purchase exams, all done by a vet Belinda and Bart have used for years. The X-rays—all digital and very high resolution, done in a clinic instead of in the field—are sent digitally back to my extremely awesome and very experienced sports-medicine practice for review, and while unfortunately one of my two picks didn't pass, the other arrives this evening!
Horses can ship a few different ways, but it's always in a box about the size of the box stall of a horse trailer, which is enclosed, though of course well ventilated. When I've flown with horses I've always been impressed by how much less stressful air travel appears to be, unlike the stop and go and noise of traveling down an interstate. From Europe, everything spends about two days, give or take, in USDA quarantine. At that point, geldings are released, whereas mares get to spend about a week, and stallions about a month, in CEM quarantine, which tests for—yippee!—venereal diseases.
In the meantime, we finished up our tour of the motherland with a visit to an incredible tack shop where, even more remarkably, I walked out empty-handed (I KNOW RIGHT?!).
We ate amazing food, I went for a run to try and run off the amazing food, and returned jet-lagged but excited about my new friend Gladiator RV, who I'll show as Gretzky RV, and will call Puck in the barn. He's a green 6-year-old by Johnson (because I can't seem to stay away from these Jazz relatives…) with bold markings and a whole lot of swing in every direction. I can't wait to get to know him!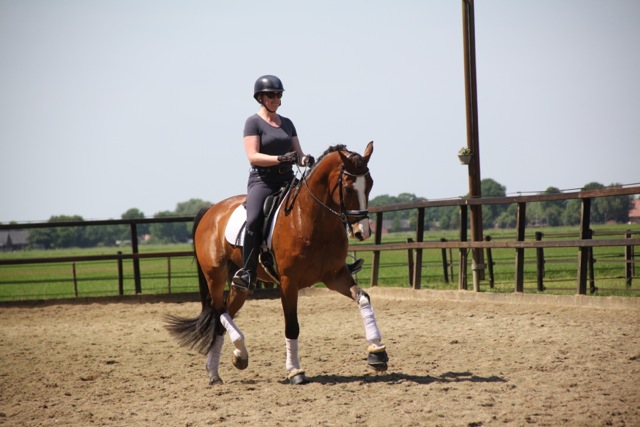 SprieserSporthorse.com
Lauren Sprieser on Facebook