She'd saunter into the ring, calm, wise and seemingly casual. She was a big mare, all of 17 hands and solid, but when she picked up a canter and headed to a jump, Sapphire grew wings. She jumped with classically beautiful form, galloped with a ground-devouring stride and could turn like a reiner. When she was done, she dropped nonchalantly back to a walk, accepted a quick appreciative pat from McLain Ward and strolled back out of the ring. News of Sapphire's passing from complications of colic on June 22 came as a shock.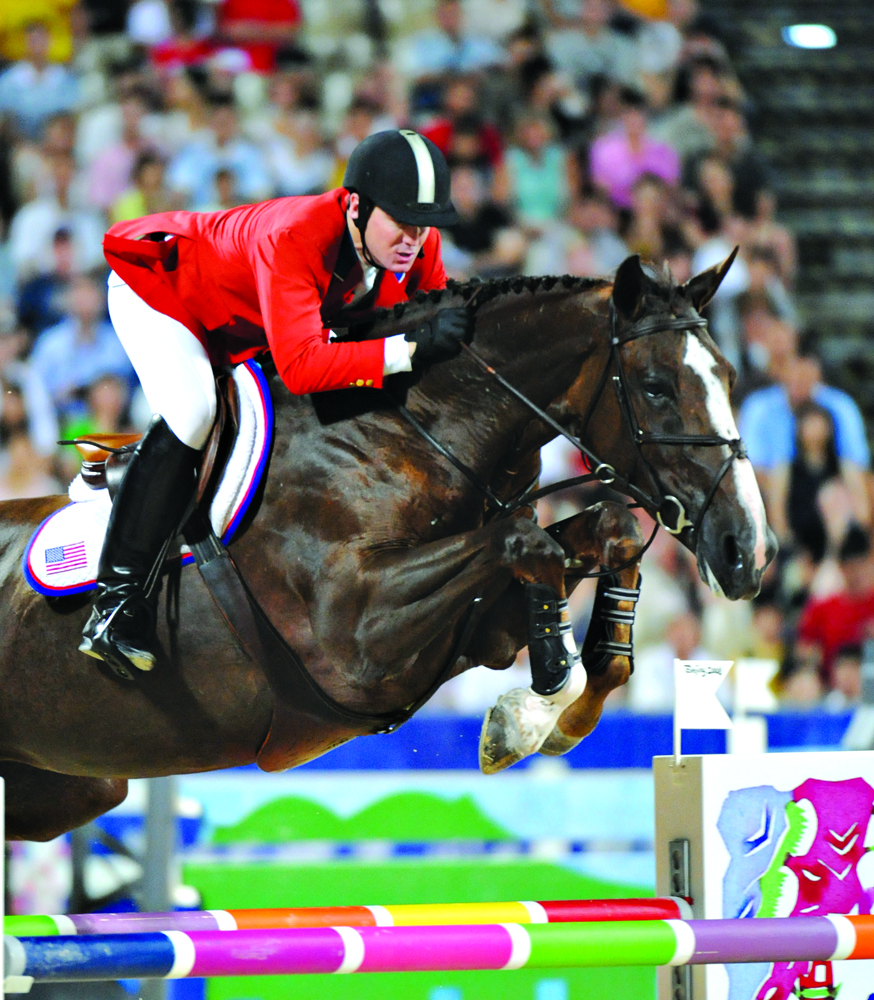 Sapphire and McLain Ward at the 2008 Olympic
Games in Hong Kong, jumping for team gold.
Photo by Molly Sorge
While it was just Ward and the spectacular "Sara" in the ring and in front of the crowds, her family at Ward's Castle Hill Farm, including Lee and Erica McKeever, were always her biggest fans. She was the star of Castle Hill and they were all devoted to her.
For seven years, Sapphire was the queen of U.S. show jumping, helping the U.S. team to gold at the 2004 Athens Olympic Games as an 8-year-old, earning team silver at the 2006 World Equestrian Games in Aachen (Germany) and then jumping to another team gold at the 2008 Olympic Games in Hong Kong. Her individual achievements are as legendary, taking second place in the 2009 Rolex FEI World Cup Final in Las Vegas and winning the 2009 $1 Million CN International at Spruce Meadows. She won the Pfizer $1 Million Grand Prix at HITS Saugerties in 2010.
Sapphire also won the $100,000 President's Cup at the Washington International (D.C.) in 2008 and 2010, the Longines Grand Prix of La Baule (France) and the Grand Prix of Rome in 2010, the $200,000 American Invitational in 2008, and both the $50,000 Grand Prix qualifier and the $250,000 FTI Grand Prix at the 2009 Hampton Classic (N.Y.).
"She was the anchor of so many U.S. teams; she had the scope, she was careful, I can't say enough good things about her. She was one of the greatest horses of the century," said George H. Morris of Sapphire.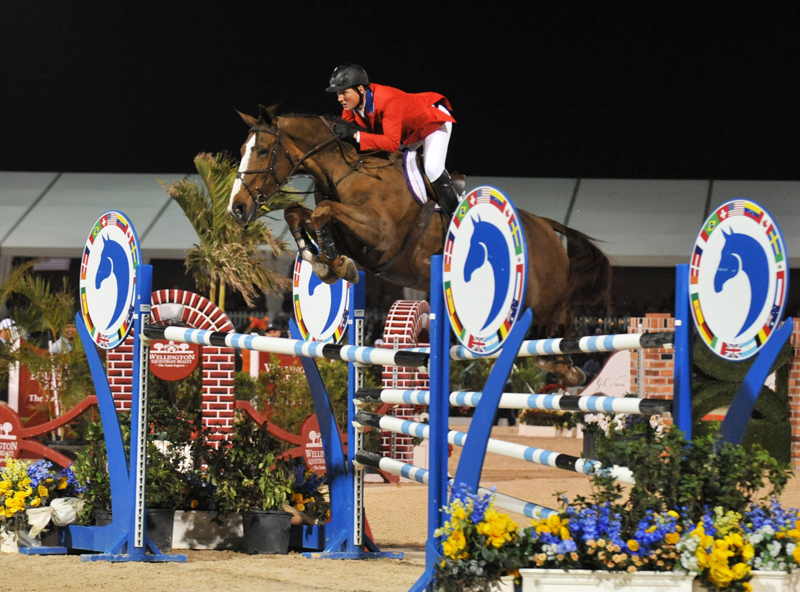 The Winter Equestrian Festival was the site of many of Sapphire's big wins.
Photo by Molly Sorge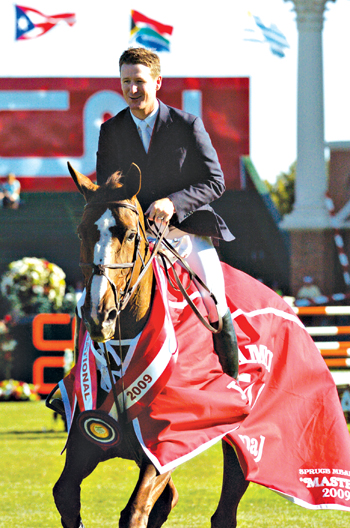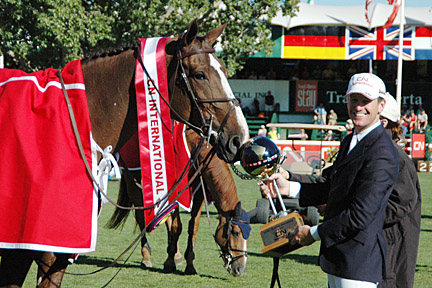 Winning the $1 Million CN International at Spruce Meadows in a thrilling jump-off against Eric Lamaze on Hickstead was a true highlight of Sapphire's career for McLain Ward.
Photos by Tricia Booker
When Ward announced in May 2012 that Sapphire would officially retire after a check ligament injury in 2011, he had this to say about the mare he frequently referred to as his best friend: "I am so grateful that fate chose me as the one to be in her life, be her rider and partner as she blazed her trail into show jumping history. There will be times I will certainly miss her being by my side when the pressure is on, but when I think of her all I have is incredible memories.
"As I look back all I can say is how lucky were we. It is hard to imagine, let alone thank, all of the people who at one point or another played a role in Sara's and my success, but I will try.
"My dad, Francois Mathy, Erica McKeever, Lee McKeever, Harry Gill, Hunter Harrison, Tom Grossman, Carrie Stanton, Emma Williams, Di Puopolo, Tim Ober, James Beldon, Bill Bradlee, Gabe Cook, Mikey Boylan, Missy Clark, the Van Bunder family, and many many more. It's been a hell of a run, filled with peaks and valleys, but I wouldn't have traded any of it for the world. Thank you Sara."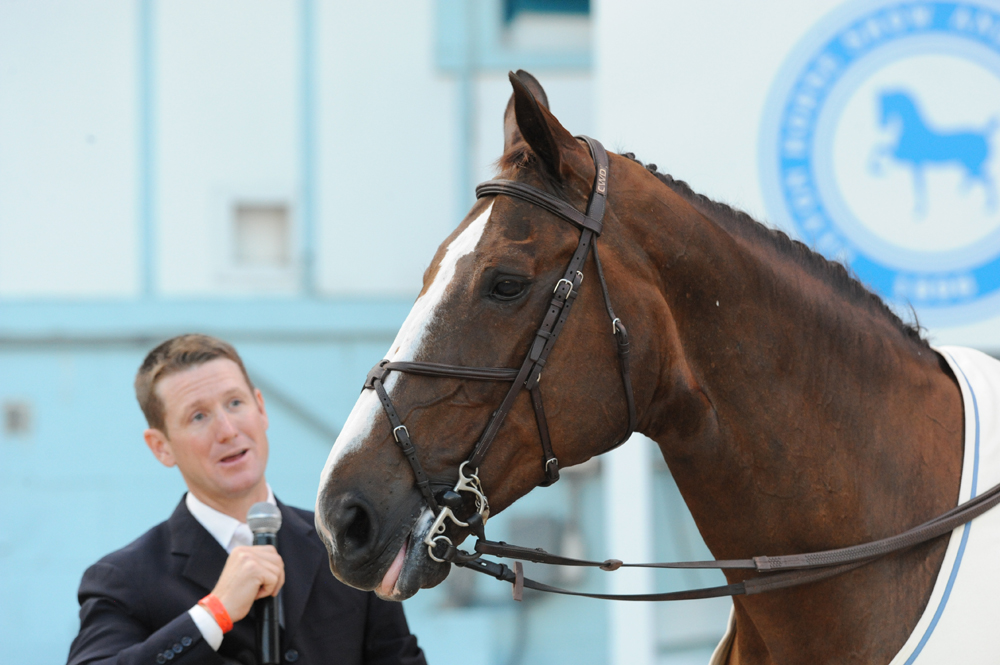 Sapphire's retirement ceremony
at Devon in 2012.
Photos by Molly Sorge
(Above) Sapphire and Erica McKeever
(Right) Sapphire and her fans



Sapphire took second in the Rolex FEI World Cup Final
in 2009 in Las Vegas with Ward.
Photo by Molly Sorge


Famous show jumper on the road, Sapphire
was a family favorite at home with Dylan
Ward and Baylee and Bradlee McKeever.


(Left) Sapphire's first team medal for the United
States was gold at Athens in 2004.
Photo by John Strassburger

(Above) Sapphire and Ward helped the U.S. team
claim silver at the 2006 World Equestrian Games.
Photo by Molly Sorge


McLain Ward considered Sapphire to be so much
more than just a horse. He said
she was his best friend.
Photo by Kat Netzler

Sapphire as a foal.