Rachel Cornacchia claimed her first grand prix win ever in the $50,000 Blenheim Spring Classic 4 Grand Prix aboard Eventyre Farms Ltd.'s Valkyrie De Talma. In front of a full audience of fellow equestrians and local fans, Cornacchia delivered two swift, faultless rounds that secured the win by half a second against five others in the jump-off. Carly Anthony and Chacco picked up second place as the second-fastest double-clear finisher.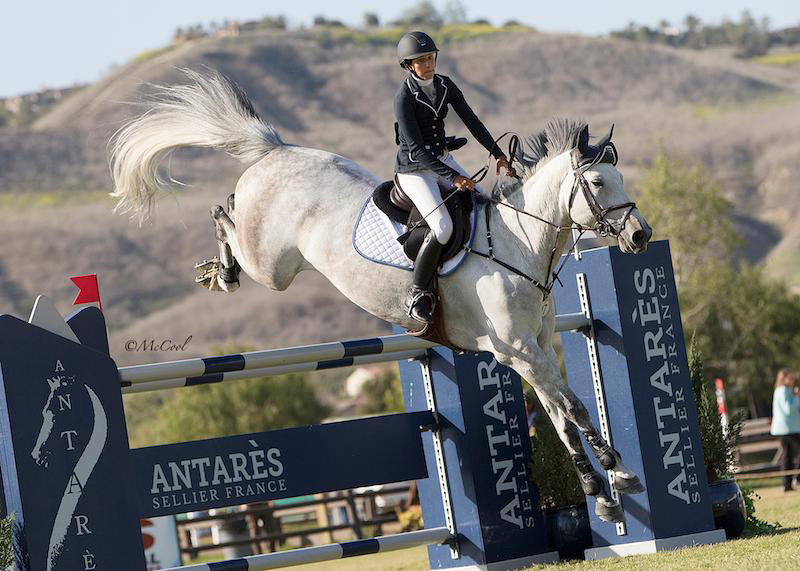 The excitement took place over a course built by FEI Course Designer Oscar Soberon. The 16-effort track included a first fence by the in-gate, double combinations, a triple-bar fence, and numerous bending lines and rollbacks. Six of 14 riders were able to navigate the course without accumulating faults. Cornacchia did so first, providing a second faultless round in a blazing fast time of 42.72 seconds that proved unbeatable.
"Considering that I was first to go in the jump-off, I just wanted to be double clear," she said. "I started with a forward pace and tried to make tidy turns and slices when I could, and the result couldn't have been better. The track was great, especially for my first big grand prix class. It was inviting and complicated but not over facing."
Cornacchia's first show with this mount was exactly one year ago, and the pair have been very successful ever since.
"I'm looking forward to moving up with her into the 1.45-meter FEI classes this year," she said. "She's got a very funny personality, but she's a very competitive and brave horse."