Mill Spring, N.C. – Sept. 2
Born on a Premarin farm in Canada, Keiki O'Ka Aina might not seem like a born eventer, but he's defied the odds to make his American Eventing Championships debut with 12-year-old Julianna Pohoski.
Owner Rebecca Bradley says "Keiki," whose name means "child of the land" in Hawaiian, has become a versatile mount since she bought him as an unbroken 2-year-old.
Now 13, Keiki has done jumper and dressage shows and started eventing with her daughter Kendall. He's also served as a safe mount for a blind child at Rebecca's barn in San Antonio, Texas.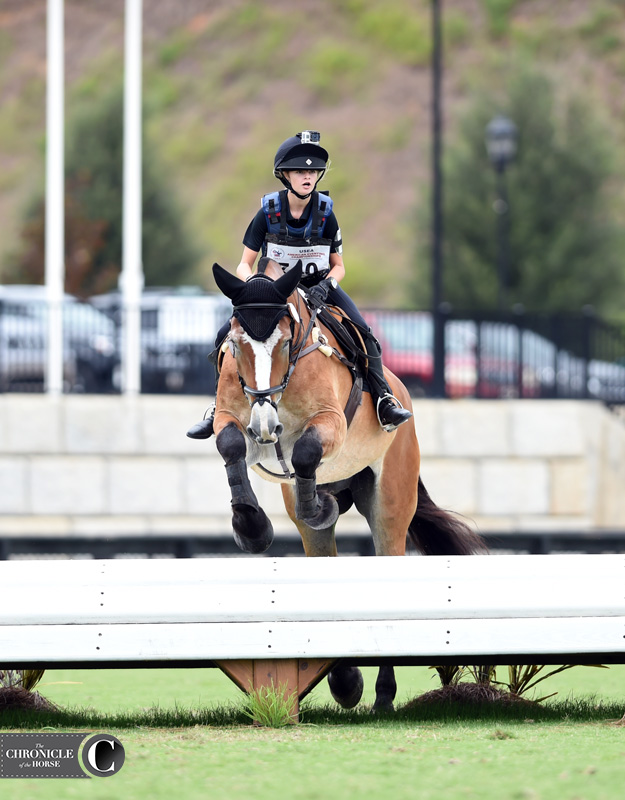 "Over the years, he has a huge heart. Anything you ask him to do he's willing to learn. As it turns out he was actually pretty talented, being competitive in jumper and dressage shows," she said. "I showed him in dressage shows. I've shared him a lot with people at the barn who've needed a horse to ride. There's been an adult amateur who's been showing him lately."
Pohoski was in need of a horse after her last one didn't work out. She'd ridden Keiki when he first came to the barn and got along with him.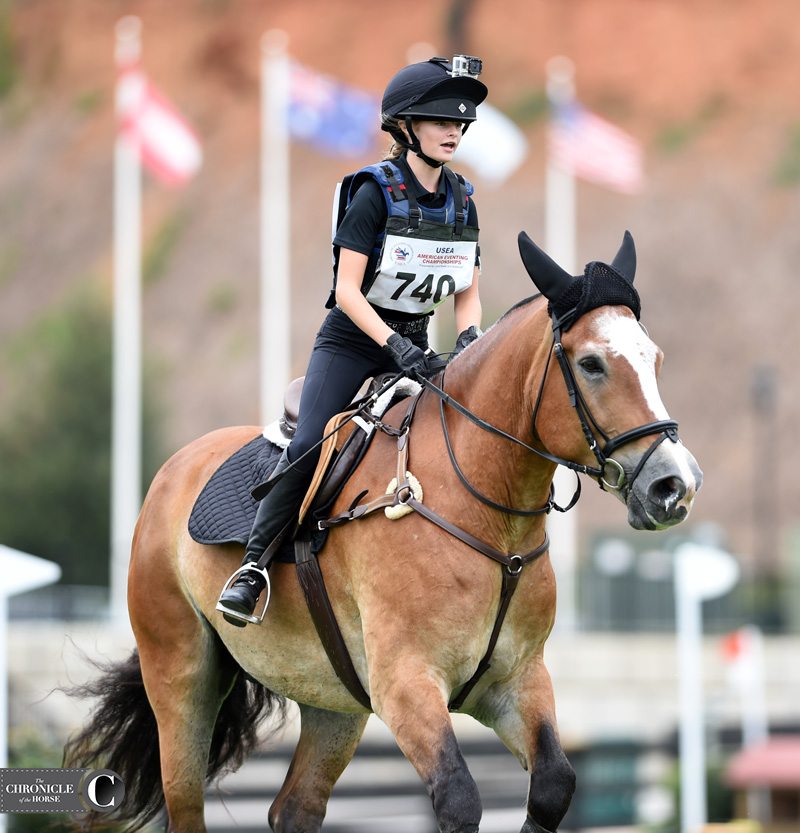 "They've been a great match. He's been this horse that you can just ask anything of. Any child you put on him he becomes a babysitter. He's just a really special horse. He gets attention everywhere he goes because of his size and his looks. He is truly a gentle giant," said Rebecca.
Pohoski and Keiki, who've competed at first level in dressage too, are competing in the junior beginner novice, 14 and under division this weekend. To prepare, they drove to Laine Ashker's farm in Virginia for some lessons.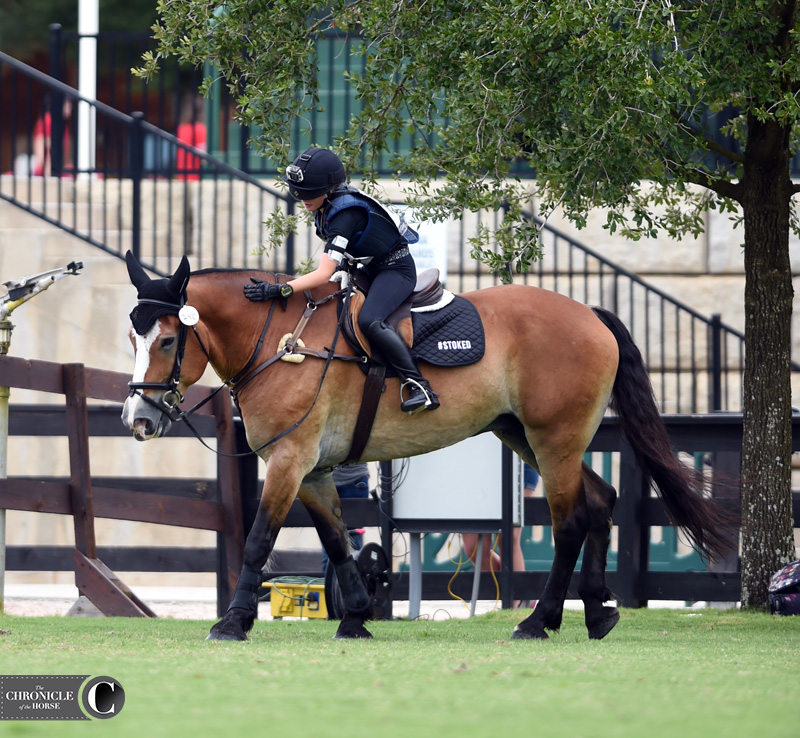 "Sometimes he's a bit energetic. When you go to pick up the left lead canter he likes to buck in the corner, but he'll only do it every now and then. He's usually pretty honest to the jumps," said Pohoski. "He's super easy going. When there's new people and they're scared you can take them up to him. He lets kids climb all over him. He's super sweet with the cutest little face and big old donkey ears!
"I'm very excited, but at the same time very nervous. But I know he'll take care of me," she added.
Important links:  All the COTH coverage of the 2017 AEC  |  full results  |  live streaming