Calgary, Alberta—Sept. 7  
Five years ago, Nicola Philippaerts cheered from the in-gate as his twin brother, Olivier, won the $1 Million CN International Grand Prix at the Spruce Meadows Masters. Olivier was just 19 and the youngest winner of the prestigious class.
This year, Nicola's on a quest to add his own name to that trophy. "It's one of the biggest grand prix [classes] in the world, if not the biggest. I think it's the dream of every rider to win that class and I'll be trying for sure on Sunday," Nicola said.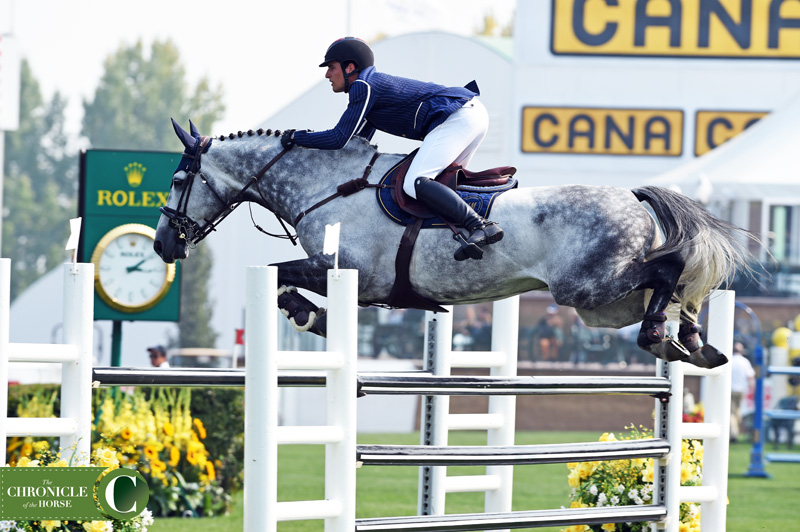 With a win aboard H&M Harley VD Bisschop in the 1.60-meter Cana Cup, a qualifying class for the CP International on Sunday, Nicola's letting the other riders know he's on a mission. "I've been coming here for a few years and hadn't won a class. It took quite a while, but I'm very happy today and my horse jumped great. Hopefully it's a good sign for the rest of the week," he said.
H&M Harley VD Bisschop, 10, jumped his first 1.60-meter class just more than a year ago, but he competed with Nicola at the Longines FEI World Cup Final (Neb.) in March. "I think the World Cup Final was maybe a little bit too early for him," Nicola said. "I hadn't really planned to take him to the Final, but my other horse got injured so I took him. It was maybe a little bit early for him. But he still won the grand prix [for the riders that didn't qualify for the last day of the Final], so I was very happy."
Over the summer, Harley has had steadily improving results, and by the time they arrived in Spruce Meadows, the big gray was ready to outrun riders like Kent Farrington, Steve Guerdat, Kevin Staut and Maikel van der Vleuten in the Cana Cup jump-off.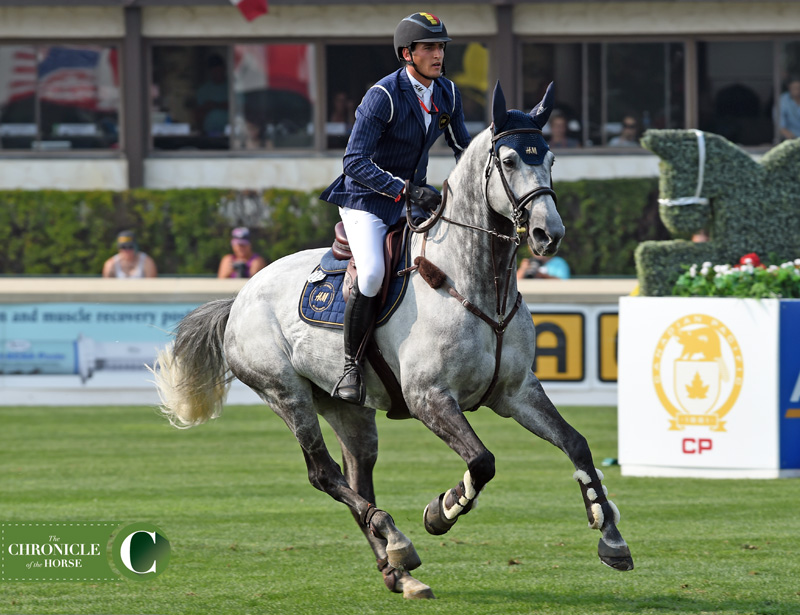 "He's a very sensitive horse. He has a lot of blood and a huge stride. It's very important to keep him calm and give him a lot of confidence in the ring," Nicola said. "I think there were quite a few quick ones in the jump-off; Steve's horse is quick and when Kent is clear he nearly always wins, so I got a bit lucky when he had rails down. My horse by nature is also very quick and has a very big stride, so I tried to go as quick as possible without taking too many risks. He jumped great."
Guerdat ended up in second place with Cayetana and van der Vleuten—in his first Spruce Meadows visit—placed third on his international championship veteran VDL Groep Verdi TN.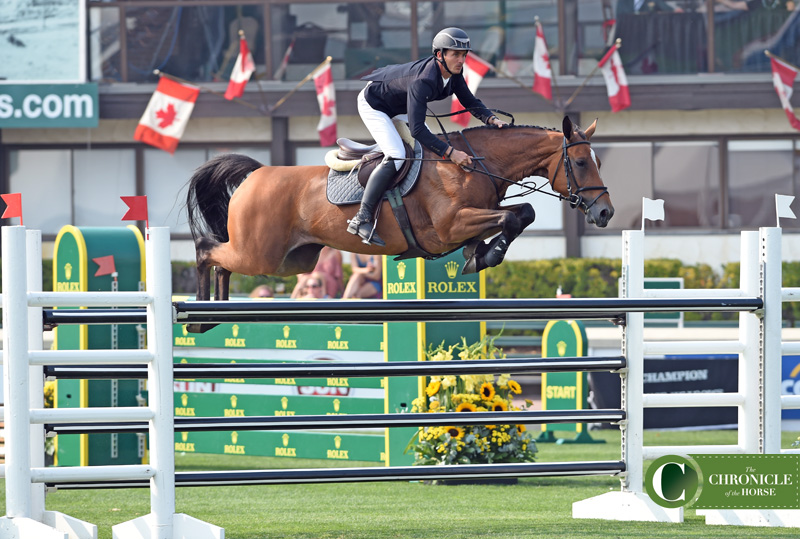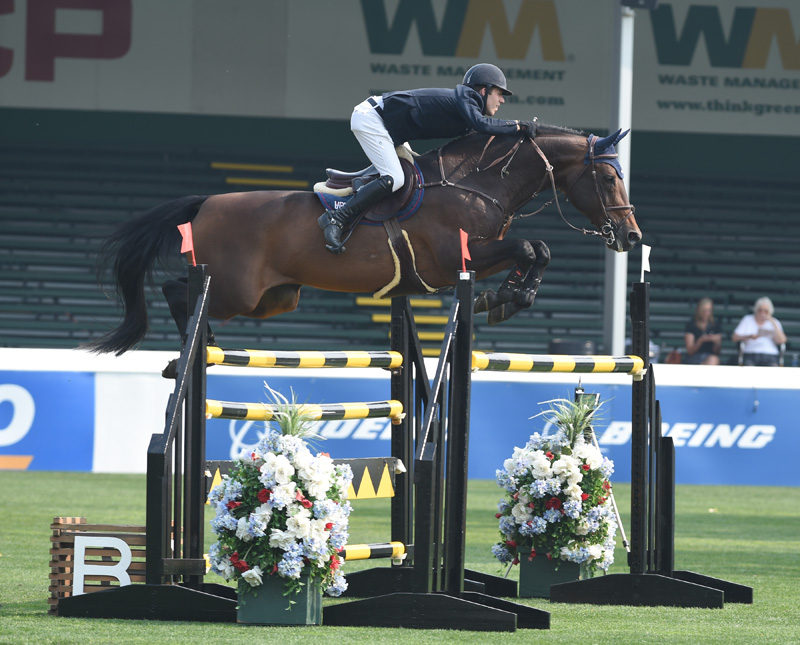 Earlier in the day, Irishman Conor Swail triumphed in the Atco Founders Classic 1.50-meter class by the margin of just a whisper—.01 seconds—over Eric Lamaze.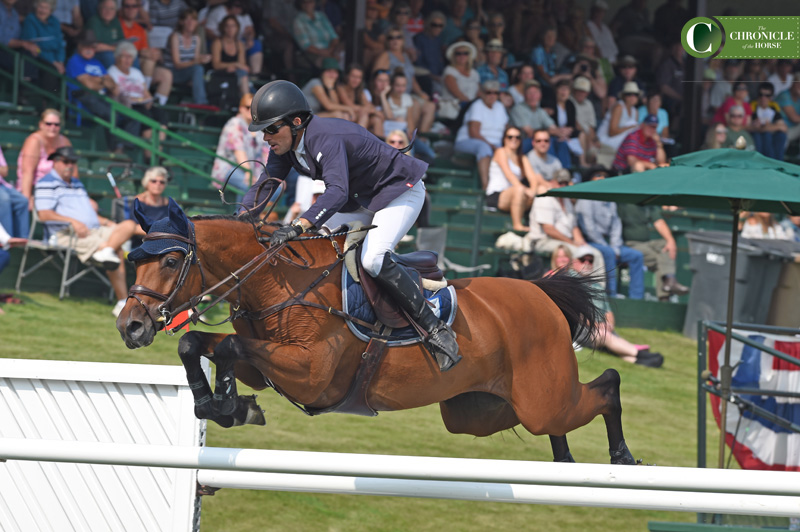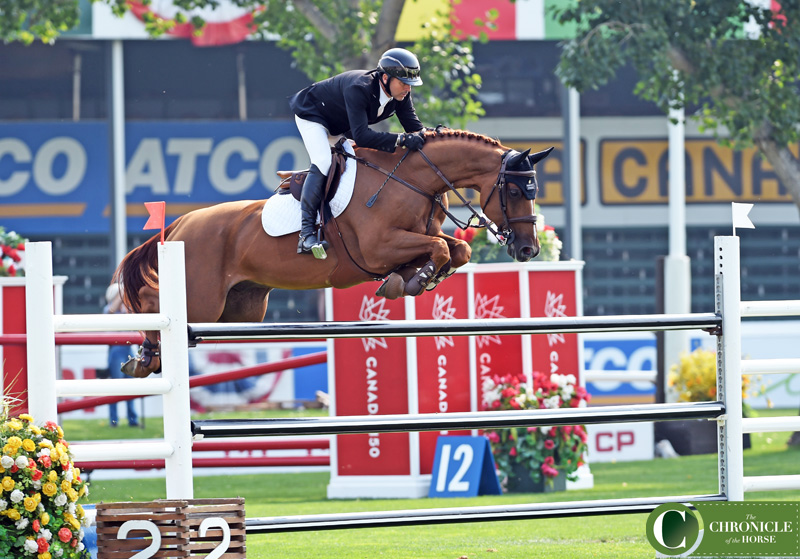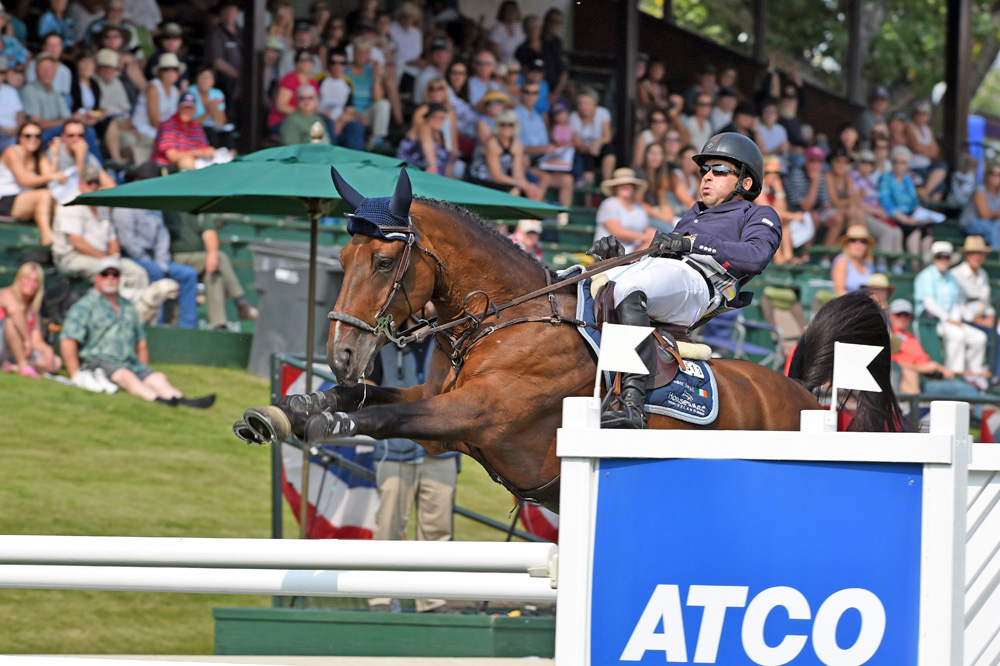 Important links: All the COTH Spruce Meadows coverage | orders of go and results  | live results  | live streaming 
2017 Spruce Meadows Masters Thursday
Molly Sorge / Sep 7, 2017 6:35 pm