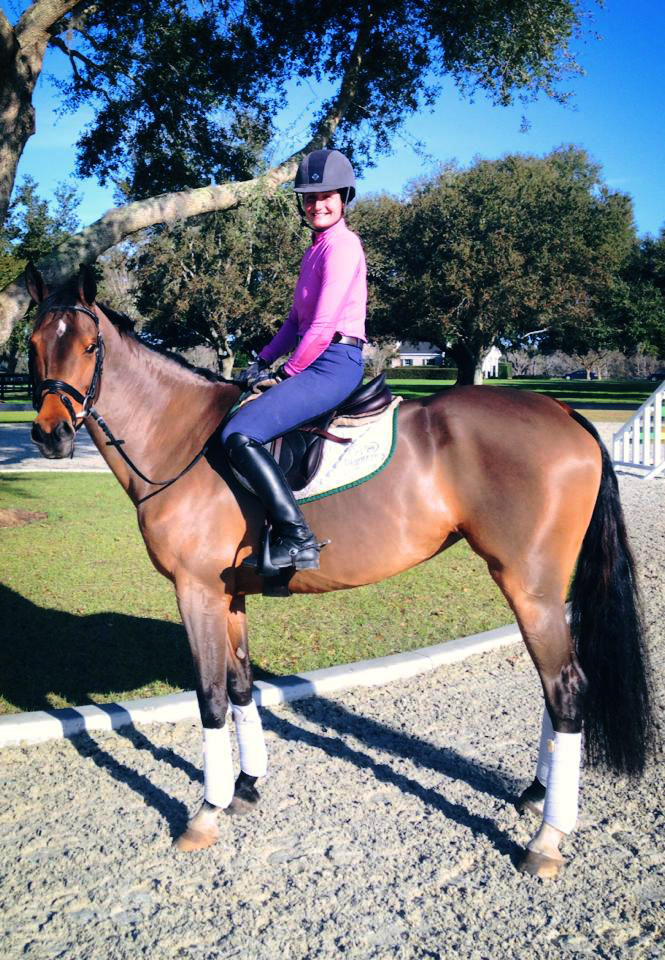 Jennie's first ride on Ibella since
September.
Well I have to say, there's been quite a bit of change and exciting things that've happened in the pre-season here in Ocala.
I've been adjusting to going out on my own with a bit bigger string of horses than I had originally thought, and it makes me feel very lucky, but it also makes me realize that I have to make sure everything is done right!
I have two new working students here in Ocala, with Rebekkah Redden and Jordan Crabbe joining my main man Gaspar, my groom, and me.
It's been an awesome past couple of weeks, between lessons with David O'Connor on Nina Gardner's Cambalda and Beth Battel's (who came down to visit) Stella Artois, doing Clayton Fredericks' "Jump X Extreme Nations Cup" at his new base in Ocala and making it over to HITS to do some show jumping as well.
The most notable excitement in all these events was Nate Chambers announcing over the loudspeaker during the course of his commentary at Clayton's event that I was "riding well, for being five months pregnant…" With his child… Never a dull moment! I must say I have been enjoying Ocala so much.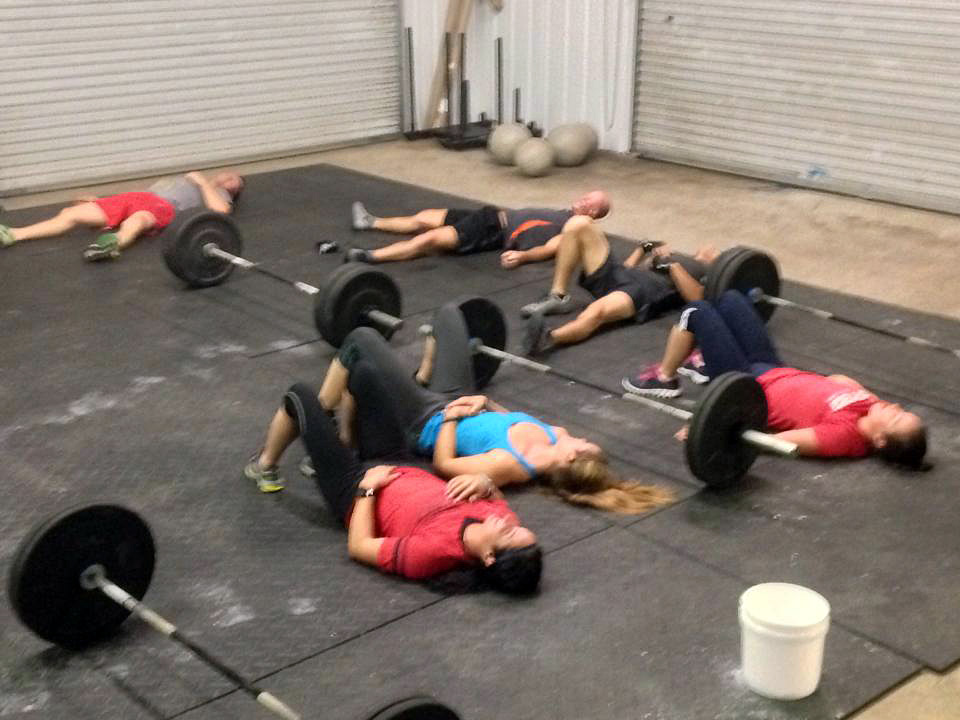 A killer CrossFit session leaves eventers Jennie Brannigan,
Ashley Kehoe, Hannah Sue Burnett, Jon Holling, Michael
Pollard and Daniel Sarango well spent.
I've gotten into a great workout schedule, doing CrossFit with Michael and Nathalie Pollard, Hannah Sue Burnett and Jon Holling. It's so motivating working out with your peers. Though I would rather get up that early in the morning to ride race horses!
I do miss that a lot.
It's also amazing to be so close to Wellington, where I was able to nip down last weekend while my good friend Rachel Dwyer was in town. Within 24 hours I watched world-class show jumping, galloped world-class horses (Palm Meadows, where Michael Matz is based for the winter, is just 15 minutes from Wellington) and watched 20-goal polo. And I even got to see the Duttons! It's a pretty amazing place.
I was also excited when speaking with Tim Dutta, who sounds like he's quite keen to make some eventing happen in Welli World! He's a huge fan of polo and eventing.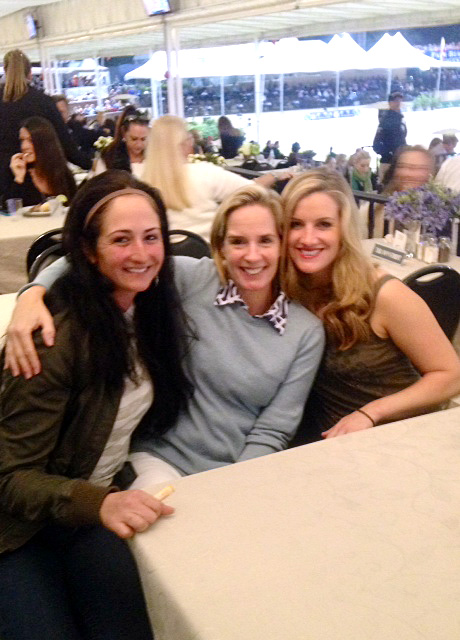 Jennie Brannigan (left), Evie Dutton
(center) and Rachel Dwyer at the
FTI Winter Equestrian Festival in
Wellington, Fla.
Of all these things, what has really made the move to Florida worthwhile is my training with Scott Keach, who's given me two or three lessons a day since I've been here and really helped me focus on my riding, physically as well as mentally. He and Max Corcoran make an incredible team, and I really couldn't begin to express my gratitude for how much effort they've put into my riding, helping me figure out running my own barn, and making me feel welcome and at home.
I feel ready, hungry and determined to start the new season, and I go to my first event this weekend.
Best of luck to everyone!
Jennie