Wellington, Fla. – Feb. 11
It came full circle last night at the Adequan Global Dressage Festival when Lars Petersen's top Grand Prix horse Mariett retired in the ring where she's won so much.
Owned by the Danish rider and Marcia Pepper, the 19-year-old Danish Warmblood mare (Come Back II-Zendi, Sydney) has topped the earnings list at AGDF, taking home more than $200,000 over the last five years.
After a nearly career-ending hoof injury, Mariett made a miraculous recovery with help from Dr. Jorge Gomez and Dr. Rick Mitchell and was back to work in 2011 and back in the competition with Petersen in 2012.
Since then they've competed at the 2014 Alltech FEI World Equestrian Games (France) and the 2015 Longines FEI World Cup Final (Nev.) and won the AGDF CDI***** Grand Prix freestyle twice. In total, they've won 19 times at AGDF since 2012.
"It's great to be able to retire her. She's 19 years old. She won here as an 18-year-old. It's nice. I wish all horses could do this until they're 18," said Petersen, who credited the mare for a resurgance in his career. "When I rode in Europe I had some of the best horses in Europe, then I moved over here, and I had some not so good horses, and she brought me back to the World Cup and World Championships. She's meant a lot."
"I would like to thank Lars Petersen for setting us on this journey and always believing in Mariett," said Pepper. "It's really an honor to stand here tonight and express my gratitude to you, and to Mariett, who's always given everything she has."
Mariett has been bred to the Dutch stallion Everdale, and Petersen will know if she's in foal next week.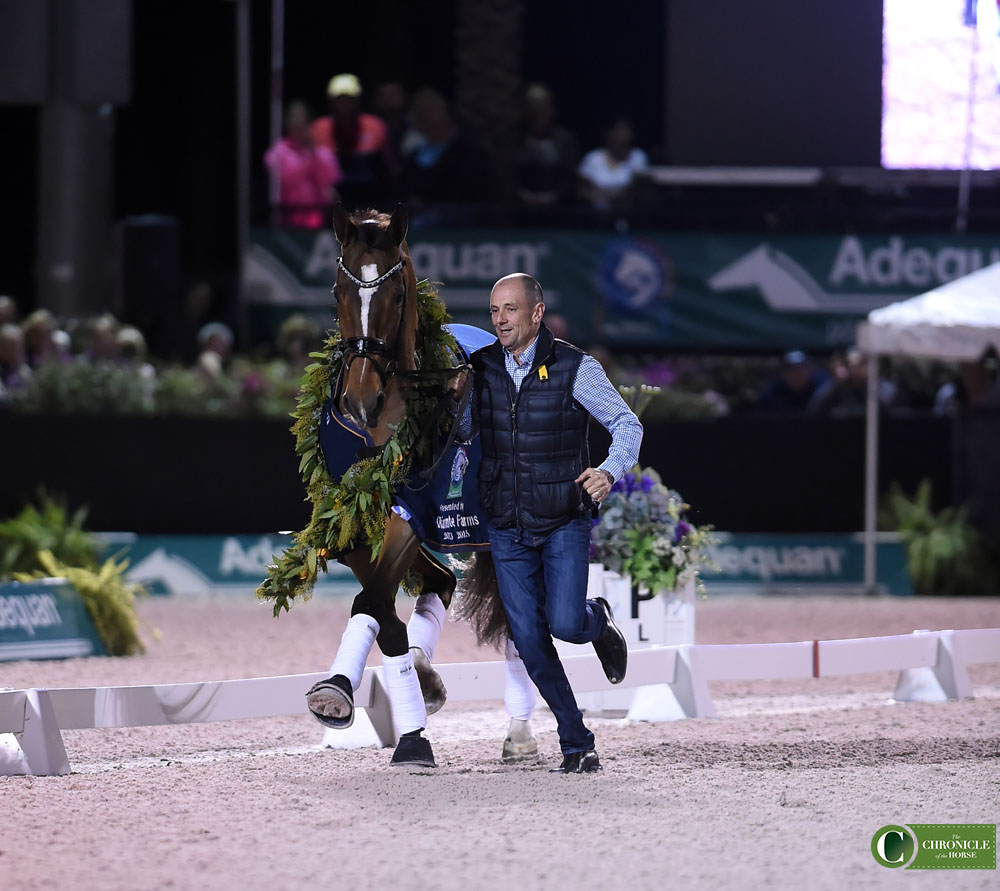 Lars Petersen and Mariett. Photo by Lindsay Berreth.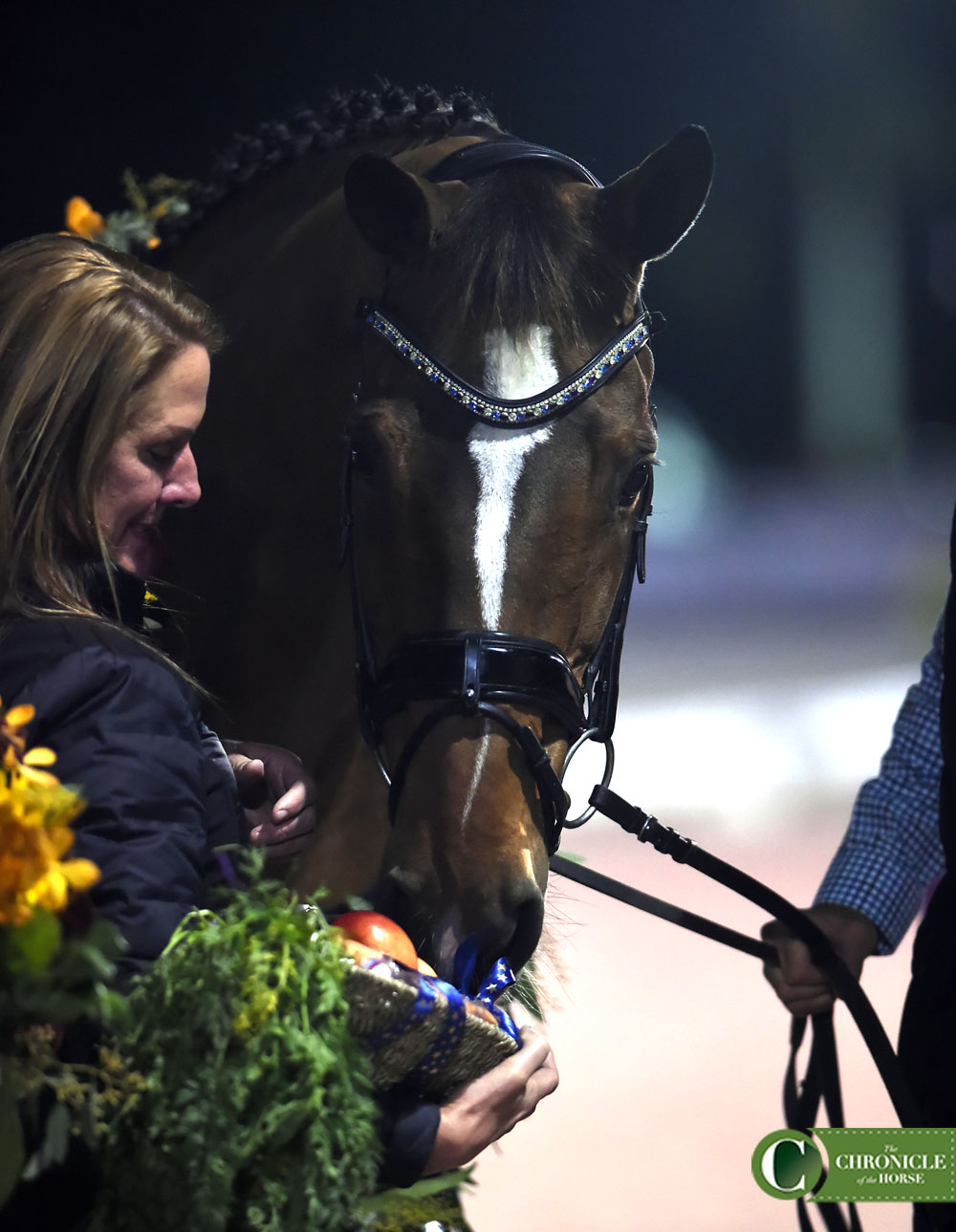 Mariett inspected her bouquet of carrots and apples. Photo by Lindsay Berreth.