Young rider Ryan Hall has a lot of experience through the CCI* level, having represented Area 5 at the Adequan/FEI North American Junior and Young Rider Championships this year in Montana, and while she can credit her trainer Kadi Eykamp for much of her success, she can also point to a more unusual influence—KitKat the donkey.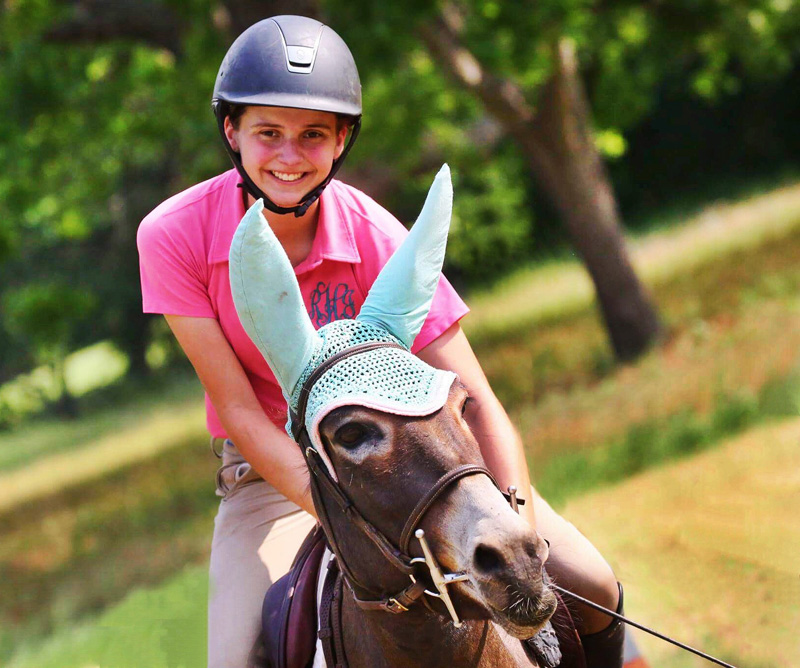 Hall, from Arlington, Texas, found KitKat for free about four years ago as a companion for another horse who'd gotten too attached to other horses.
KitKat, who was basically wild, spent the first couple of months being untouchable in the field, but Hall quickly halter-broke her.
"Seven months later I started leading her. Donkeys historically don't lead, they just stop and stand there," she said. "A year into it I started jumping her on the ground to see what she could do. I did so much work on the ground that by the time I sat on her she felt like a made little thing. She didn't buck or do anything. She was super easy to break."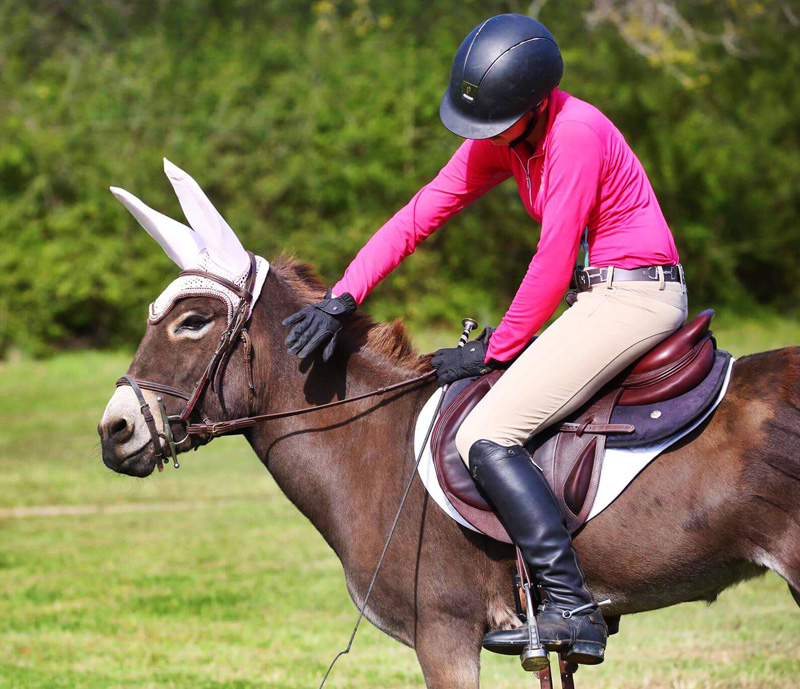 Hall let some small children ride KitKat at her barn for fun until she changed barns, then she let the donkey hang out with her vet for a year.
Last fall Hall, 17, decided to get back on KitKat, and was pleasantly surprised she'd remembered her training, moving off her leg easily.
Now KitKat can jump, but it takes Hall some effort. She said the donkey has improved her accuracy to fences, which carries over to her two preliminary horses, SVR Ron and Graceland's Liebchen.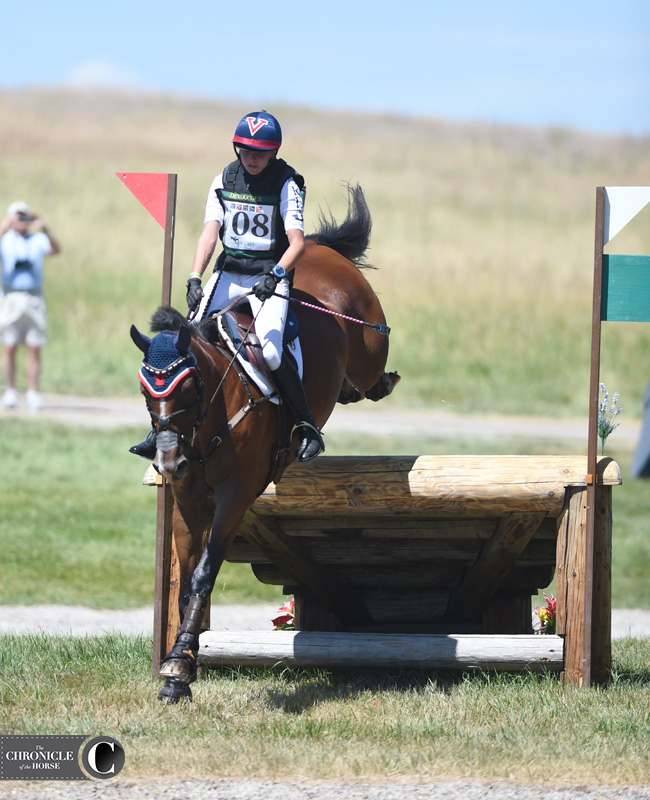 "On her you have to have the attitude to attack the next fence or you won't get there. It's nice to transfer that to your horse—every fence you're having to ride to the next one. If you stop riding you're not going to make it on her because that's how she is. You're always having to constantly be with her," she explained. "You have to correct the problem before it happens because she's a little barn sour. She can be a little sassy too. She likes to gallop around and buck and rear and run up to you at full speed and then shoot off to the side last minute."
Over the winter the 12.2-hand KitKat jumped up to 3'3" with Halls' friend Anna Pierce.
KitKat is ridden in Hall's CWD saddle, a pony-sized bridle and a custom 12-inch girth from Total Saddle Fit.
"She's been a little strong lately, so she's upgraded to a pelham because she's hard to stop," said Hall. "When she gets going she wants to go, but whatever you point her to she's going to jump. We'll be walking along hacking some days, and she'll see a jump and just take off to it. There's not stopping her. It's just how she is. She'll jump random jumps while she's turned out. She loves it. I've not had anything that loves to jump more than that."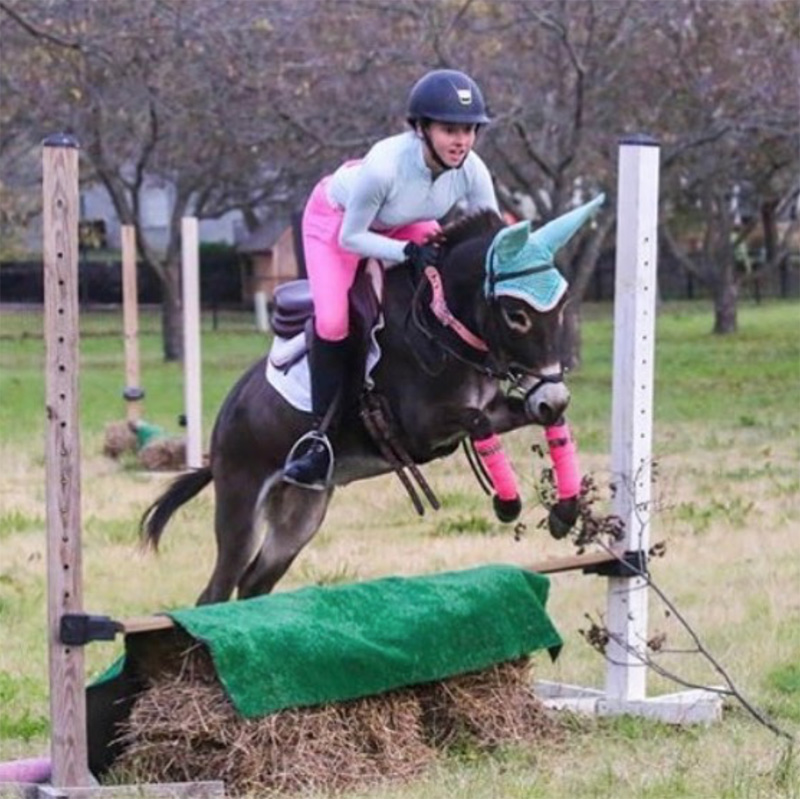 Because KitKat doesn't like getting on the trailer, Hall hasn't been able to take her cross-country schooling yet, but that's her next goal. She'd also like to book some demos to show off what her donkey can do in hopes of being allowed to compete her someday.
"Some people are nervous to do demos with a donkey, but I've never had a problem with a horse with her. Horses on the ground may see the difference, but when I'm riding her I don't think they can tell the difference," she said. "I'm hoping I can get some demos in the future because more people need to see that I've taken this donkey from nothing. Anything works. You can make whatever you want into a jumper. She's a very nice jumper. She's like a hunter donkey."