Olympic silver medalist Kent Farrington of the United States has overtaken compatriot McLain Ward to jump up to the No. 1 spot in the Longines Rankings for the first time.
Farrington, a member of the U.S. squad that took team silver at last year's Rio Olympic Games, was lying second in the previous rankings, separated from his fellow American by just 23 points. But the 36-year-old, who has featured prominently in the rankings since 2013, has had a great run of form recently, with a five-star victory in Antwerp (Belgium) with Sherkan D'Amaury, and a class win in the Longines Global Champions Tour of Miami and second in LGCT Shanghai last weekend with Creedance boosting his points tally to 3,255 to finally clinch the coveted world No. 1 slot.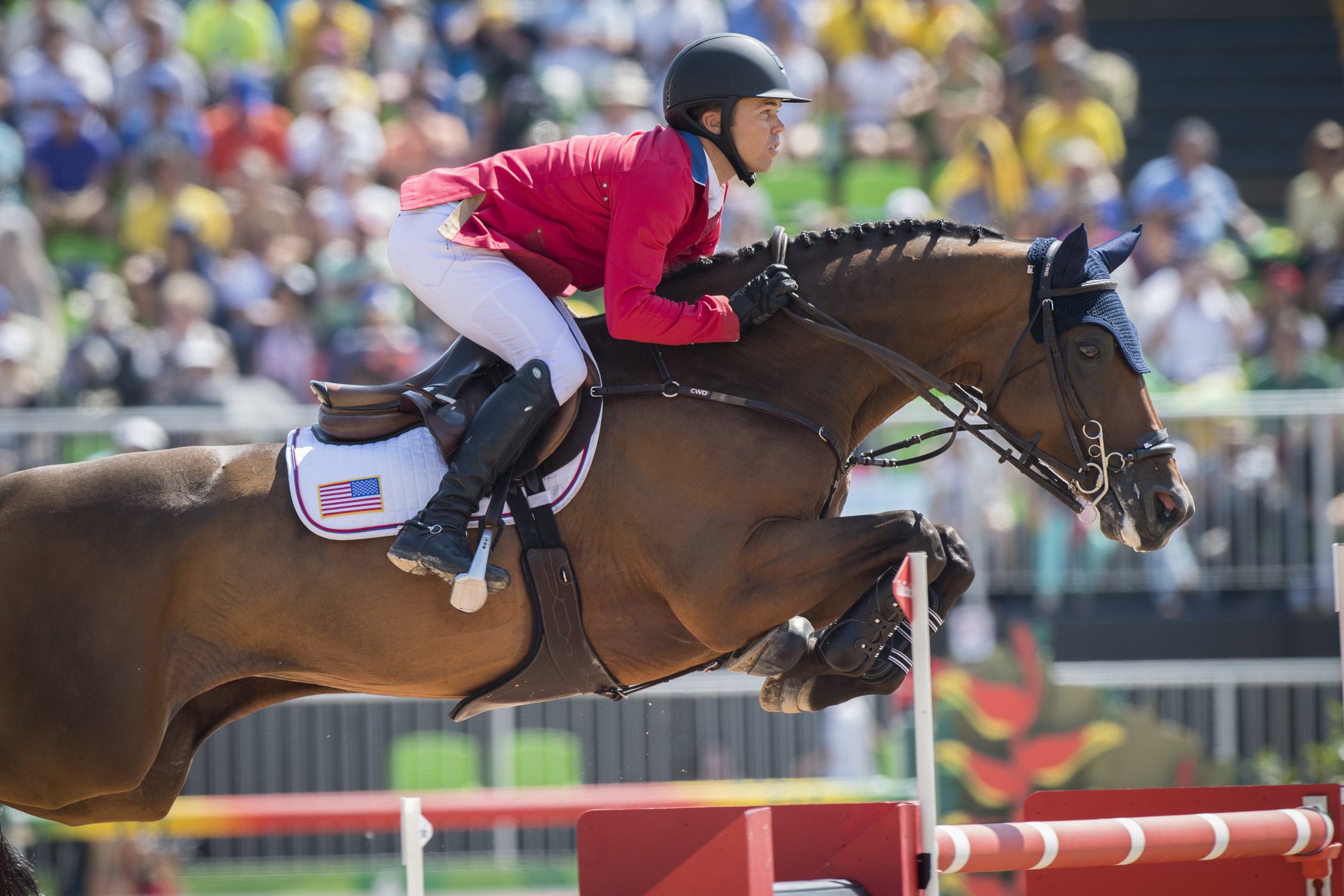 Ward, whose sensational win at the Longines FEI World Cup™ Finals in Omaha had put him on top of the world in the April rankings, has now slid back to second on 3,018 points, 37 points adrift of Farrington, with Germany's Daniel Deusser closing the gap in third on 3,010.
Farrington is based in Wellington, Fla., and has built up a strong string of five-star horses. He is a five-time FEI World Cup™ jumping finalist and was just outside the individual medals in Rio when finishing fifth individually with Voyeur.
Farrington also won team bronze at the 2015 Toronto Pan American Games, team bronze at the 2014 Alltech FEI World Equestrian Games™ (France) and team gold at the 2011 Pan Am Games (Mexico).
Check out the full Longines Rankings.