Adelaide, Australia—Nov. 19  
New Zealander Clarke Johnstone led the Australian International CCI**** in Adelaide from start to finish to win aboard Balmoral Sensation.
"I have said this before, he is an amazing horse and I am very lucky to be riding him. He has been focused all weekend. I always knew he was a great jumper and I am proud of what we've achieved over the last three days," said Johnstone after clinching the win with a clear show jumping round.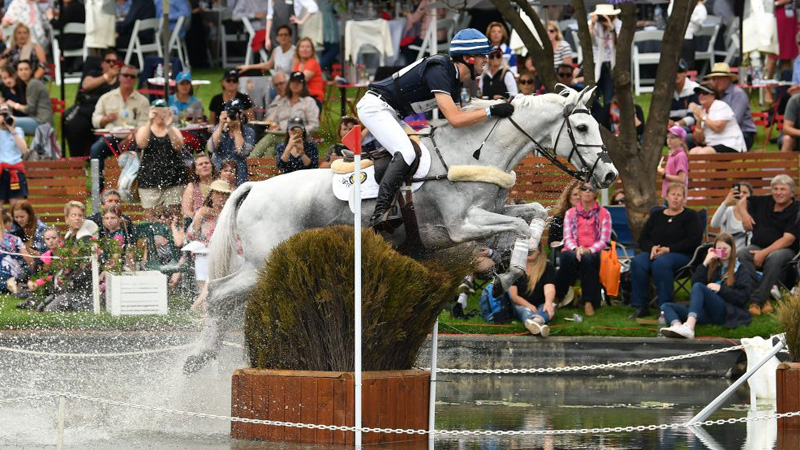 Johnstone, who is based in Waikato, New Zealand, and Balboral Sensation were sixth individually at the 2016 Rio Olympic Games after placing fifth at the 2016 Mitsubishi Motors Badminton CCI**** (England). They were third at the Adelaide CCI**** in 2015. Donna Edwards-Smith developed the 13-year-old through the three-star level and Johnstone took over the reins at the start of 2014.
Johnstone and "Ritchie" made short work of the Adelaide cross-country course. "It was right up there, a real four-star. It was hard," Johnstone said. "He is always pretty wild before the cross-country. I could hardly control him at the first warm-up, but once he gets out of the start box he is completely focused, 100 percent. He doesn't notice anything at all except what is in front of him. I am really lucky to ride that horse."
Megan Jones' clear show jumping round aboard Kirby Park Impress vaulted her from third after cross-country to second place behind Johnstone.
Stuart Tinney and War Hawk were in fourth after the cross-country and despite pulling two rails in show jumping, stood on the podium for third place after Sonja Johnson had three rails down on Misty Isle Valentino and dropped to fifth place.
Only 14 horse/rider combinations completed the CCI**** cross-country of the 20 starters, and then just three of those show jumped clean.
See full results of the CCI****.