Things that are on most event riders' lists the day after competing in a CIC*** include riding a few young horses, teaching a few lessons, maybe catching up on paperwork. There are very few who write riding in a timber race onto their calendar.
But ever since Jennie Brannigan started galloping race horses for Michael Matz she'd always had it in the back of her head that she'd like to ride in a timber race. She got the chance on March 24, when she rode Joshua G to second in a schooling race held at Plantation Field (Pa.) the day after taking third with Cambalda in the CIC*** at the Carolina International (N.C.).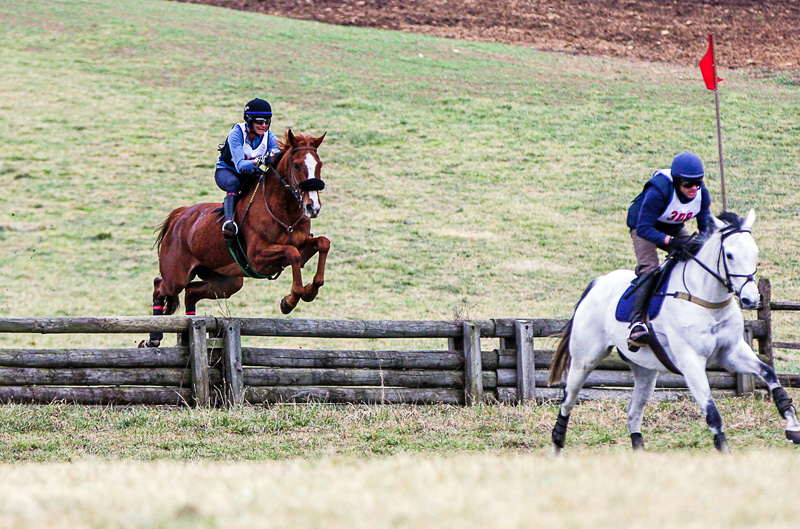 Brannigan, who rode in her first flat race in 2015, was originally supposed to ride in a race during the Cheshire Point-to-Point but concerns over the weather led organizers to cancel the races. When the weather wasn't as bad a forecasted, they elected to run a series of schooling races.
"It was completely different from eventing," said Brannigan. "I always figured that it would be, but that horse is awesome. He'll stand off a jump from far away—he's a great jumper. Really bold and can leave from anywhere and be handy about it, but it's just an incredibly different feeling when a horse comes off the ground from that far away from the jump and feeling like it's going to be fine. It's also pretty fast as well. It was pretty incredible. Obviously, it's pretty cool to do it at Plantation, which is a venue I get to event at all the time.
"[Jockey Jody Petty] was amazing and walked the course with me and what-not," she continued. "He's been riding for years, and is an amazing jockey himself, so I don't think I could have had better help as far as him coaching me. That horse is obviously incredible, so I think that makes it a lot better."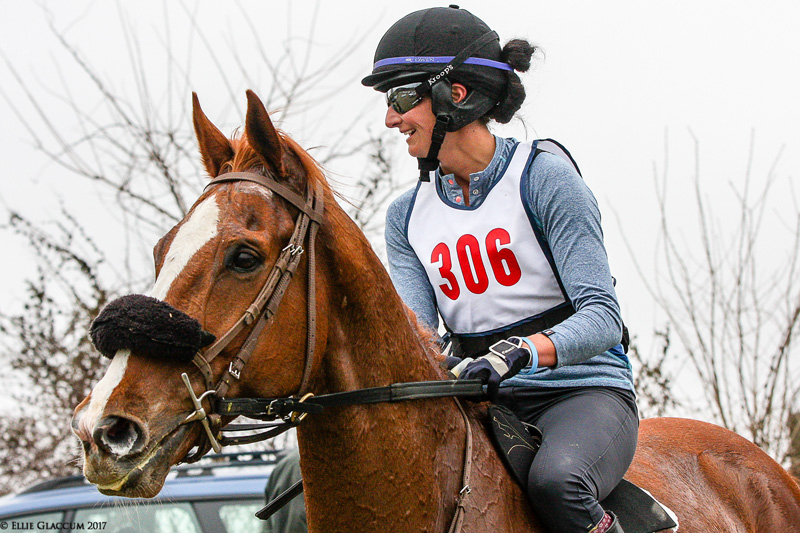 Brannigan spent the winter hunting with Mr. Stewart's Cheshire Foxhounds (Pa.), where her boyfriend Barry Magner is a huntsman. It was there that she met steeplechase trainer Kathy Neilson who trains Joshua G and often takes him out foxhunting to cross-train.
"I sort of half-jokingly said, 'I'm looking for a rider because my rider became a professional last year," said Neilson. "She said, 'I would love to do that. I've never ridden in a timber race.' She came up and schooled him a couple times this winter. They got along really well. I thought, 'Well, let's give it a shot.'
"She has been riding with Michael Matz, so she's fit and strong, and she doesn't mind the speed, and she's obviously a very good rider. She had a good time. The horse seemed to really enjoy himself and competed in a good race with a lot other really good timber horses and they seemed like they had a great time together," Neilson continued.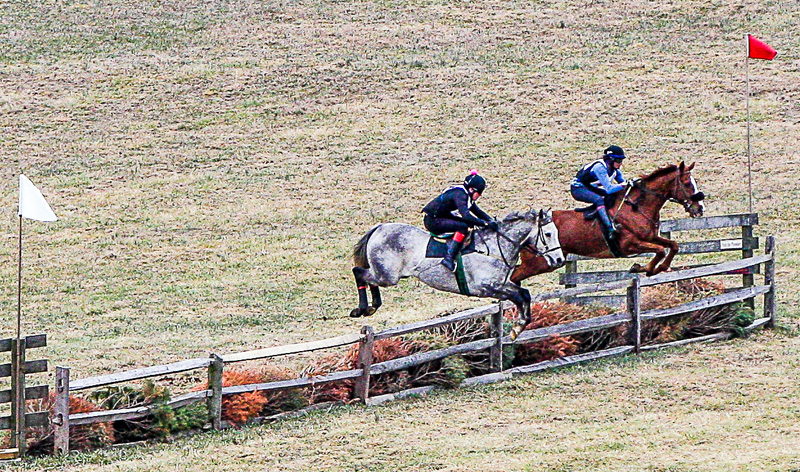 Brannigan schooled the 11-year-old Thoroughbred (Run Softly—Search For Reality, Regal Search) in an indoor twice over show jumps this winter and galloped him at Fair Hill (Md.) the Sunday prior to the race, but said nothing could quite compare to getting out in a timber race.
"It's completely different. I can't really explain how different it is, but it's not the same sport at all," she said. "It's pretty weird to come up to a jump and trust the horse and know he's probably going to know where to leave from. Just to go with him wherever he wants to go from is completely different than eventing."
"Josh" is a veteran timber horse owned by Armata Stables who has competed in the Maryland Hunt Cup twice, taking fourth in 2015, and didn't finish last year after the rein of a loose horse caught on rider Sarah Shaffer's foot, causing her to fall.
"As a very straightforward horse, he doesn't really need to be told where to jump from or what to do," said Neilson. "He doesn't need anyone to muscle him around. Jennie rides very quietly and he seemed to like that."
After a successful run at Cheshire, Brannigan plans to ride Joshua G in the ladies race at Brandywine Point-to-Point (Pa.) on April 2.