A job opportunity called out "go west!" and Shannon McCormick answered.
She'd just graduated from the University of Delaware and she knew she wanted to work with horses, but she also knew she didn't want to go to vet school. The next logical step? Find a grooming job.
Little did McCormick know that bold move would take her places she never imagined—to the top of the eventing world. Just a few short years later, she won the Christine E. Stafford Eventing Groom Award at the end of 2015 for her devotion to rider Tamie Smith's horses and her contributions to Smith's remarkable results in 2015.
You can read more about Tamie Smith's remarkable 2015 in the Chronicle's Feb. 1 & 8 American Horses In Sport issue, in which we name her our Overall and Eventing Horseman of the Year.
Smith won the Fair Hill CCI*** (Md.) and the CCI** and CCI* at Galway Downs (Calif.) last fall, and McCormick was an integral part of those results.
"Fair Hill was surreal. It was like I wasn't even there, like I was watching it happen to someone else. It didn't sink in until after the fact," McCormick said. "I knew Tamie could do it, if everything went right. We went there, and I was like, 'She's going to win this.' And then in her [show jumping] warm-up, I knew she was going to have it.
"Tamie has a great group of horses," McCormick said. "It's what I've always wanted to do, and I love doing it. When I'm at the barn, I'm working at what I love. Just being able to do this, it's an amazing opportunity."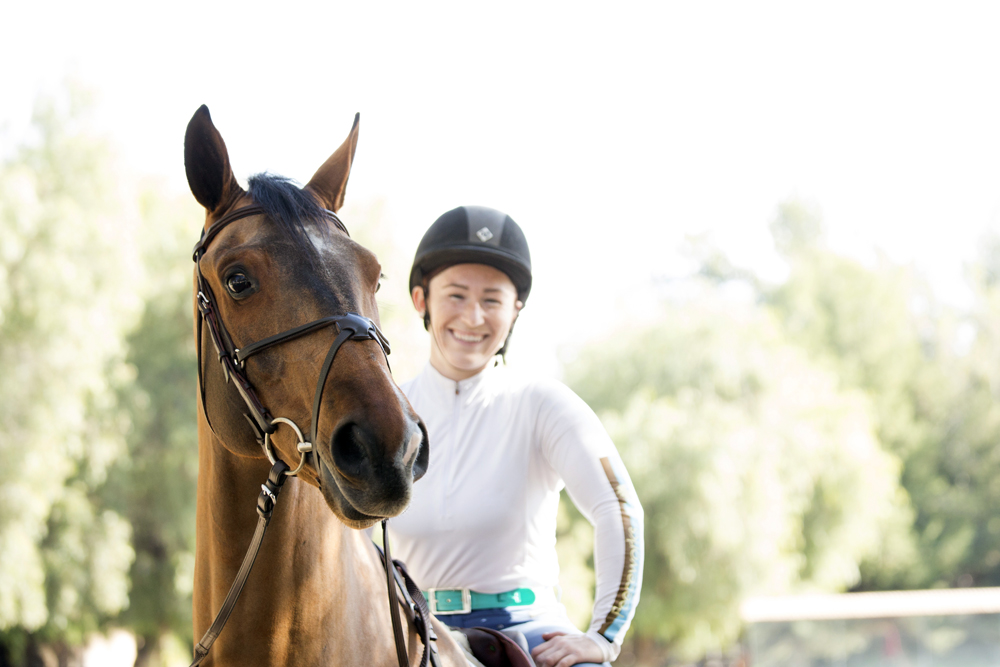 Riding top level horses like Dempsey is part of Shannon McCormick's dream job. Photo by Kristin Lee Photography
It's a remarkable life for someone who didn't even event as a child. McCormick grew up in New York and was introduced to horses by her stepmother, who showed Morgans. "I did some local hunter/jumper stuff. Then I rode on the University of Delaware IHSA team," McCormick said.
"But after that I looked for jobs on [the Yard and Groom website] and found one in California, so I decided, 'OK, I'm just going to do it!' and I moved from Delaware to California," she said.
McCormick worked for a hunter/jumper trainer, Noelle Roberts. And then she met farrier and natural horseman Allen Clarke, who is the patriarch of a prolific equine family. "He's an Australian cowboy, and I got to ride some cool horses and do a lot of groundwork," McCormick said. She was there for nine months and then met Smith, whose Next Level Eventing is just down the road from Clarke's farm in Temecula, Calif.
She started working for Smith in the fall of 2014, beginning as a working student. "I'd tack up horses, feed and turn out and muck. Then her groom left, and it was time to go to the East Coast," McCormick said. "Tamie said, 'You're coming!' So from there I stepped up, and it's ended up being a great relationship. We work really well together. I try and read her mind, if I can, keeping her on track."
McCormick is officially the head groom and assistant rider at Next Level Eventing. She hadn't groomed at international-level events before, but she was a sponge for information. "I just learned as I went. Tamie shows me how she likes things done. I messed up in the beginning, and she'd show me what she wanted," said McCormick. "She's very particular about how she likes things, but I just learned it and absorbed it and followed through with it."
McCormick rides quite a bit every day and gets lessons from Smith. Last fall, she got to ride in her first event when one of Smith's clients, Judith McSwain, let her ride her Fleeceworks Fat Chance in a novice division at Copper Meadows (Calif.). "That was a ton of fun. After that I'm kind of addicted," McCormick said. "I'd love to compete more myself, for sure. But traveling around with Tamie and getting to watch her lessons with David O'Connor and Steffen Peters and Susie Hutchison and Lane Clarke is an incredible experience. I get to hear everything she's learning, and I love it."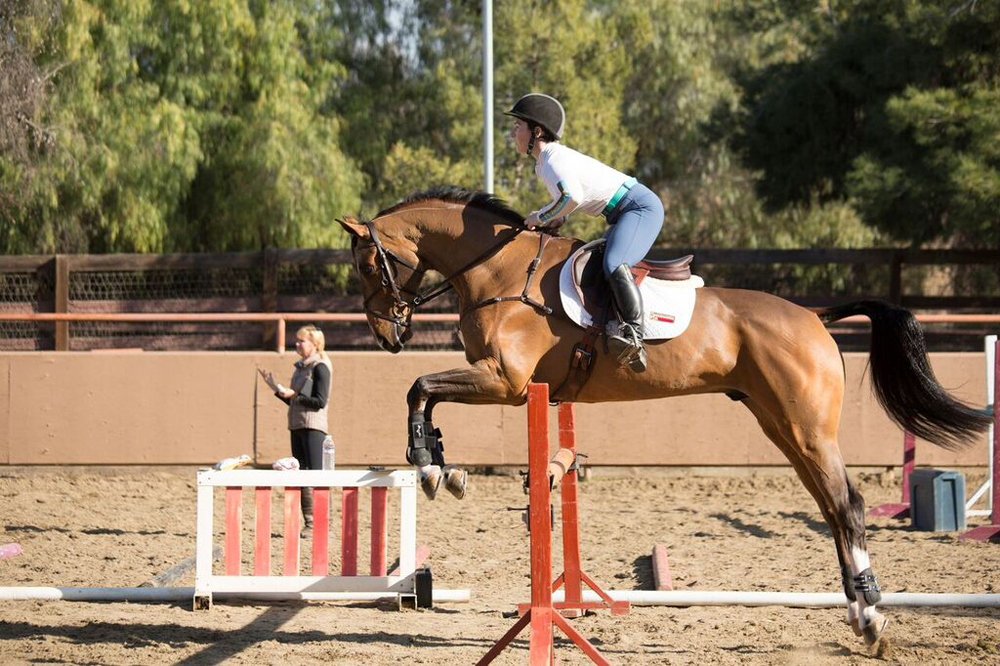 Shannon McCormick might not have much eventing experience of her own, but she's soaking in all the knowledge around her at Next Level Eventing. Photo by Kristin Lee Photography
McCormick is far from home, but she gets time off to spend with family in New York, and she's loving life in California. "I am usually at the barn six days a week; I do take one day off. But there's just so much to do all the time. I just like to be there, keeping busy," McCormick said.
"I now have my cool barn family, so it feels like home here," she said. "We have [assistant rider] Mackenna Shea, working student Sophia [Vitale] and Tamie's mom—she helps with chores and does laundry. All the amateurs that have their horses there are a big support too. We're like a big family."
This is an article in Groom Spotlight, a new series of groom profiles to be featured on www.coth.com. Make sure to follow www.coth.com and like the Chronicle's Facebook page to see them posted. If you know a fantastic groom you'd like to see appear in this series, email molly@chronofhorse.com.