Things have been go, go, go since we arrived here in Normandie.
We moved into the stables on Thursday the 21st. The horses were happy and the stabling could not be better! Between team processing, team meetings, evening events—and oh yeah, riding!—we have been busy every minute of the day.
With the large number of horses, the scheduling has been very tight and I have to say, impeccably organized.
We just finished up two days of Grand Prix team competition and finished a strong fourth behind Germany, Great Britain and the Netherlands. It is so exciting to see how close we are coming to being back on a podium.
Steffen, Adrienne and I all made it through to the Grand Prix Special today and are looking forward to riding in some nice weather!
The top 15 from the Grand Prix Special proceed to the freestyle on Friday but all horses will have Thursday off from competition. I will try to send an update again then!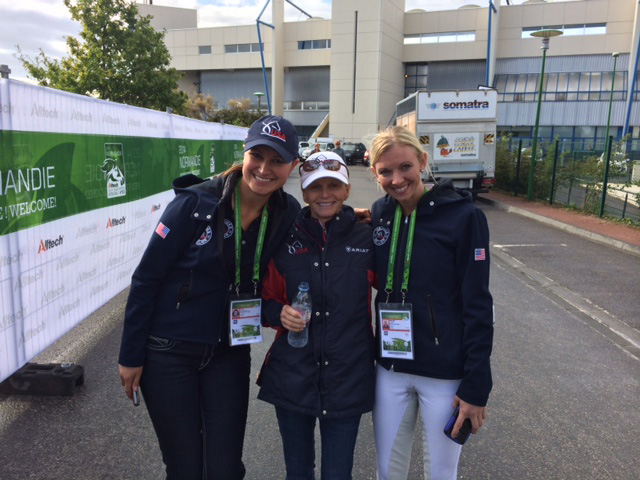 Adrienne Lyle, Debbie McDonald and me!
The Chronicle's newest blogger is Laura Graves, who is preparing to represent the United States for the first time at the Alltech FEI World Equestrian Games with Verdades. She's going to keep Chronicle readers informed about her journeys in Europe—read all her blog entries!