Gothenburg, Sweden—Aug. 23  
They may have been thrown slightly off course a few times in recent years, but Team Germany showed that they most definitely have the bit between their teeth once again when following up their Rio 2016 Olympic team victory to claim their 23rd dressage team title at the Longines FEI European Championships 2017.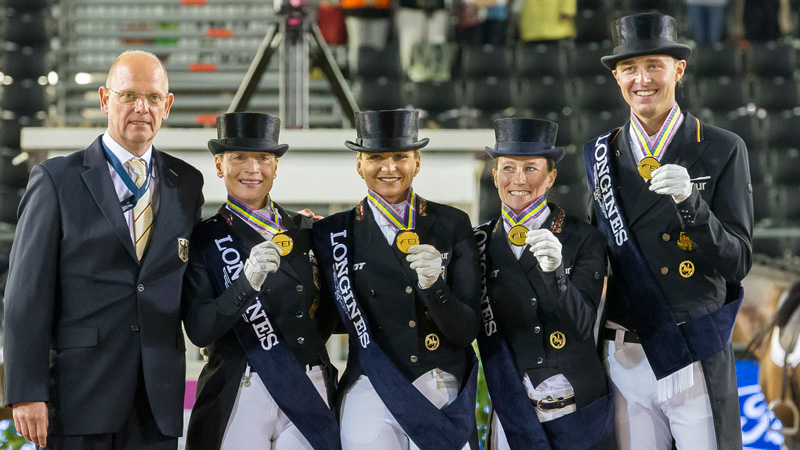 Already in the lead after the first two team members completed their Grand Prix tests on the first day, they inched ever closer to that top step of the podium when third rider Sonke Rothenberger, 22, took his turn with Cosmo. This is a partnership that has matured splendidly, and such was the quality of their work that they were trending with a score over 80 percent early in their test, eventually posting 78.34 percent to become the new leaders despite a spooky moment and a mistake in the tempi changes.
"I was really happy that my teammates did such great results on the first day," said Rothenberger. "Of course it was a pity for the mistakes I made in the canter, but my horse was probably the best he's ever been and the judges rewarded that and that's always nice—that the results also reflect the feeling of the rider."
Rothenberger's score brought the German total to 227.915, so victory was already well within their grasp long before anchor rider Isabell Werth, 45, came into the ring.
Meantime a fierce battle was raging between neighbors Denmark and Sweden for silver and bronze, with that result finally sealed by a very special performance from Denmark's Cathrine Dufour. Riding the 14-year-old Atterupgaards Cassidy, with which she has partnered since her junior years, the 25-year-old sparkled for a score of 78.30 percent, which put the result for team silver beyond doubt. Denmark had not been on a European medal podium since 2001 so there was plenty to celebrate along with teammates Anna Kasprzak, Anna Zibrandtsen and Agnete Kirk Thinggaard.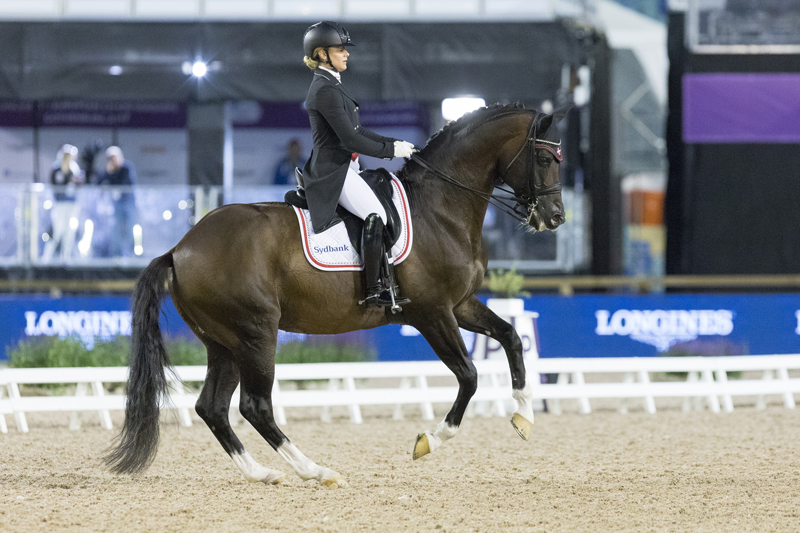 And for Sweden it was their fourth team bronze, and Rose Mathisen, Tinne Vilhelmson Silfven, Therese Nilshagen and Patrik Kittel were all riding horses that still have something to learn so Chef d'Equipe, Bo Jena, rightly admitted to feeling "really proud" of them.
Carl Hester and Nip Tuck made a valiant effort to claw back a podium place for the beleaguered British who were always compromised once reduced to a three-member side, and his score of 74.90 percent placed him individually fifth but Team Great Britain finished 2 percentage places behind the Swedish bronze medalists while the defending champions from The Netherlands lined up fifth.
Last to ride into the ring, it was only a matter of putting the icing on the German cake as Olympic silver medalists Isabell Werth and her fabulous mare Weihegold swaggered their way through a lovely test that demoted teammate Rothenberger to runner-up spot in the individual rankings while Denmark's Dufour finished third and Germany's Helen Langehanenberg and Dorothee Schneider slotted into fourth and six spots respectively. The top 30 riders now go through to Friday's Grand Prix Special.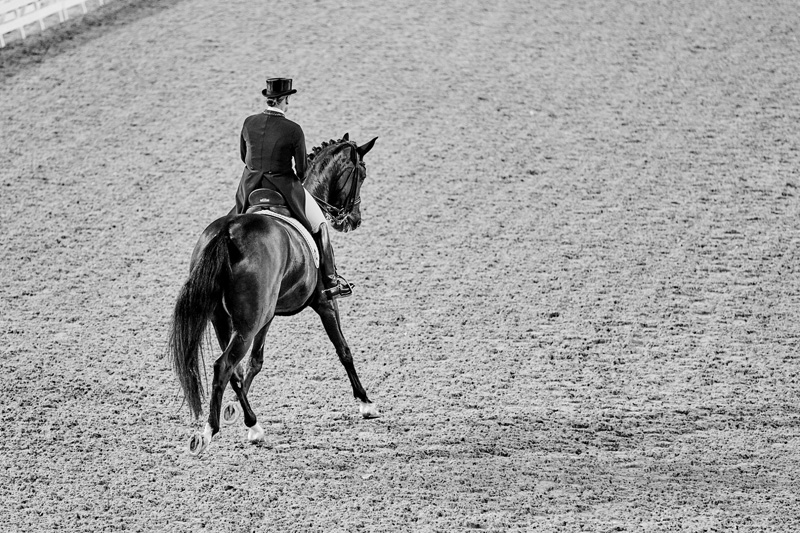 "She's in really great shape, always the question is can you bring it into the competition and it was really, really fun to ride her this evening," Werth said. "It was really a pleasure and so easy. But we all know it was today, and the next day will come and I hope we can keep it up, but you never know. This will be the hardest thing, to keep her in great shape until the end of the week.
"We really couldn't expect at the beginning of the year that with two horses out of the team that went to Rio we really would dominate the Europeans here in the team competition. All of us are really happy!" Werth continued.
See full team medal results. See individual standings. 
Watch highlights of the German team's performances: