Mill Spring, N.C.—Sept. 1
Cindy Buchanan and Flying Candles wear a lot of different hats—from foxhunting to sidesaddle to costume exhibitions to the Devon Horse Show arena, they've done it all.
Now they've added another accomplishment to their resume—champion at the U.S. Eventing Association American Eventing Championships.
Buchanan and "Candles," a homebred ¼ Clydesdale/¾ Thoroughbred by BFF Incognito (sire of Colleen Rutledge's four-star horse Covert Rights), topped the preliminary amateur division on a 35.1, moving up from seventh after dressage throughout the weekend.
"Candles was a little tired. We went fast yesterday. She jumped really well for being tired. I was very pleased with her," said Buchanan.
The pair came into the AEC nearly undefeated at the level, just taking one second place behind Buchanan's trainer Lisa Marie Fergusson at an event.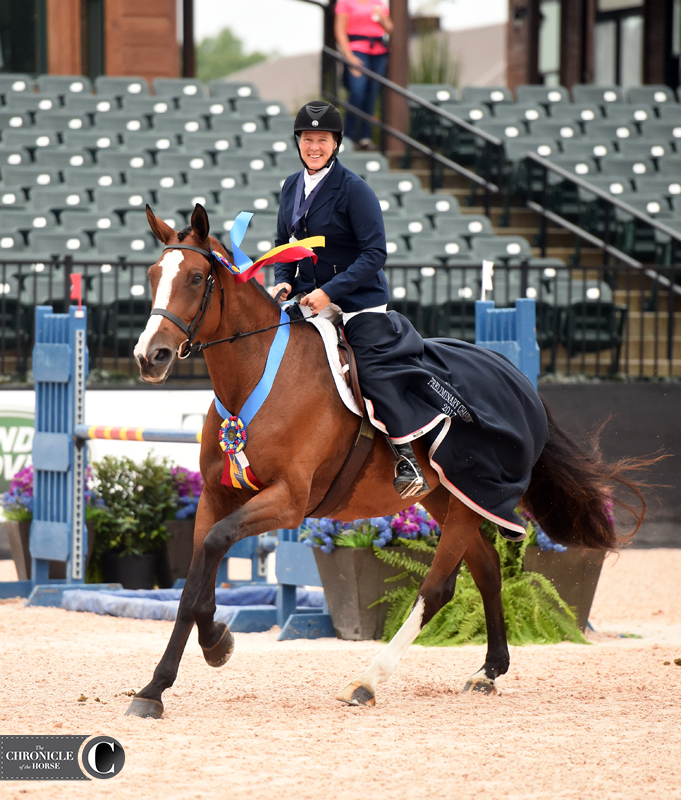 Buchanan, an equine vet and chiropractor, credited the mare's easy going personality for her versatility. "She's just an all around great mare."
Fergusson said the pair make a great match. "They're a perfect match. Candle knows what Cindy's thinking, Cindy knows what Candle's thinking. If one misses something, the other one's there. It's fun to watch."
Just because Buchanan's done riding doesn't mean her weekend is over. She'll be helping her children, Audrey, 15, and Maggie, 14, who are riding in the junior novice and beginner novice divisions.
Then it's home late on Sunday night to get ready for the first hunt meet of the year on Monday with Mr. Stewart's Cheshire Foxhounds (Pa.).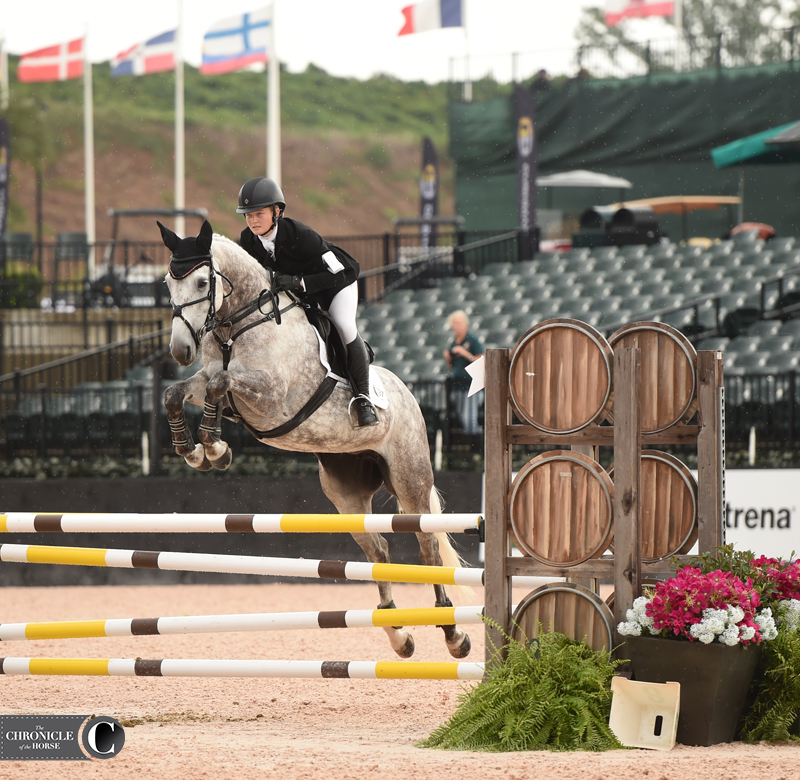 Katherine Knowles didn't have a rail in hand heading into show jumping today in the junior/young rider preliminary division, but she didn't need it with Cillnabradden Ceonna, taking home the win.
"I thought she was great. I didn't ride the best round, but Ceonna was perfect, and she's a good jumper, so as long as I don't mess up too badly I'm usually all right," she said. "She helped me out there. This was definitely the biggest atmosphere I've ever ridden in. The course rode beautifully."
She and the 10-year-old Irish Sport Horse mare partnered up two years ago when she found her in Ireland with Buck Davidson's help. Now a junior at the University of Virginia, Knowles rides with Kim Severson when she can.
"I wasn't looking for anything, but she had her head over the stall door, and Buck said, 'Oh, that one's cute.' I hopped on her. I called my dad and told him I found a horse in Ireland, which he wasn't happy about, but we brought her home and she's been super ever since," she said.
They started at beginner novice and moved up from there, doing their first preliminary about a year ago. Knowles, 20, worked for Caroline Martin before starting college, and Martin was on hand to help this weekend.
"She gets very competitive, which is pretty funny. She was more nervous this morning than I was! It's really great having her support," she said. "[Working for her] really got me into it. I had been eventing, but not that seriously. I saw what it could be, and that got me hooked on it even more."
On course yesterday, "Ceonna" was feeling forward.
"She went out on cross-country and kind of surprised me because she really wanted to go, which was great. The time was really tight, so that was the biggest challenge for me," said Knowles, who added .8 time penalties.
Knowles is headed to study environmental science abroad in Scotland this year, so Ceonna will have a bit of a break
"She's super quiet—probably the most calm horse I've ever met. She's great with everybody. She's pretty easy all around," she said.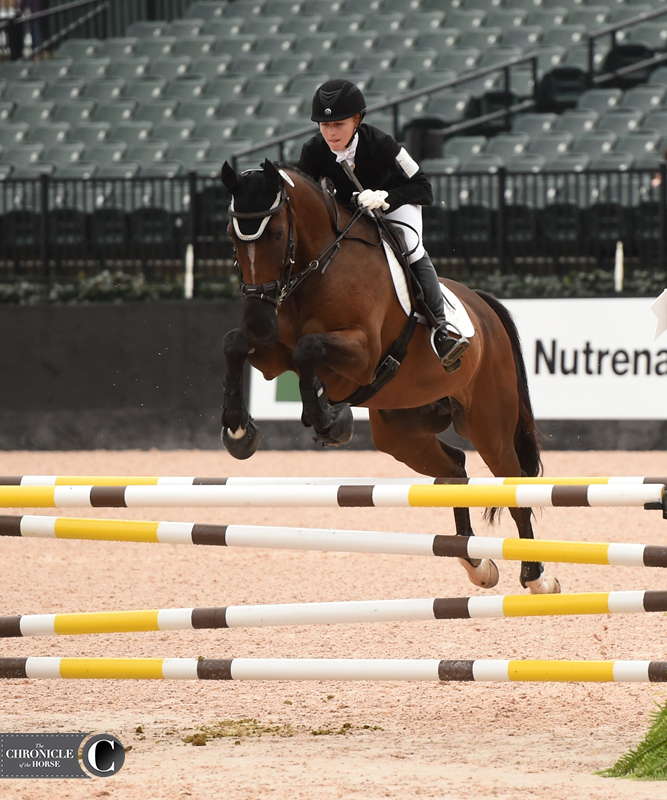 Four months ago Coti Hausman found herself in the ICU for a week after getting kicked by a polo pony she was grooming in Aiken, S.C. With a grade 5 liver laceration, Hausman thought her goal of competing Quantico in the AEC was all but over.
But she overcame the pain and fought through recovery to make it in time, which made her win today in the preliminary rider division all the more special. The pair moved up from fifth after dressage to finish on their dressage score of 32.6.
"I remember one of the first things I thought was, 'I can't do AEC this year!' because I had already qualified. The second day, the doctor came in and told me that I wouldn't be able to ride for 2 ½ months, and I started crying."
Hausman's trainer Bobby Meyerhoff kept the gelding going while she was laid up, and she started riding again in July.
"I was basically like, if I'm going to ride, I'm going to ride for something. So it was good to have such a big goal to work toward," she said. "It kept me very regimented, it didn't matter how sore I was, how much my legs were aching, I still galloped my horse, sat the trot, did my no-stirrup work. I was going to come to AECs, and I was going to RIDE! It feels like a Cinderella story right now, I can't believe I'm here!"
Important links:  All the COTH coverage of the 2017 AEC  |  full results  |  live streaming
2017 AEC - Preliminary Show Jumping
Lindsay Berreth / Sep 1, 2017 11:25 am