Gulfport, Miss.—March 12  
If there was a phrase to describe Frank Owens day with Capricello 2 in the $40,777 Triple 777's Grand Prix at the Gulf Coast Sunshine Classic V, it would be "fast moving."
The pair from San Antonio, Texas, sped across the timers to win the five man jump-off on Harrison County Grand Prix Field—which was followed by an eruption of cheers yelling "Frankie!" from the stands. And when it came time to collect their blue ribbon prize, the 13-year-old gelding couldn't stop dancing long enough to hook a ribbon on his browband. They then galloped around for the victory only to power-walk directly back to the barn where the Holsteiner gelding (Chello I—Filia)—quickly untacked—then relaxed and focused on his new job of begging for carrots and attention.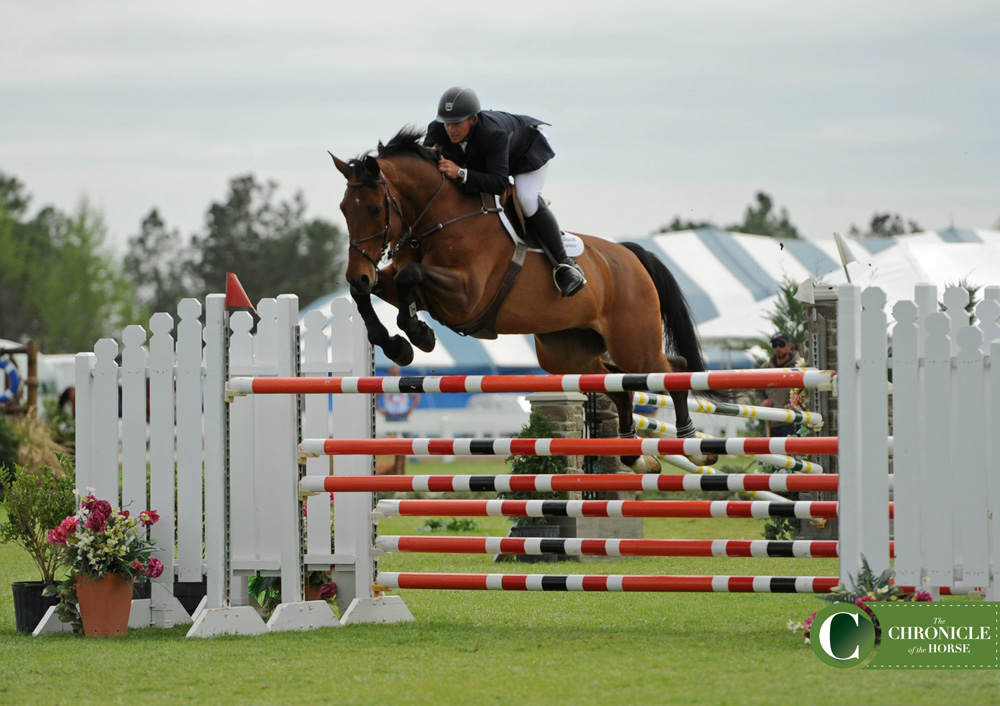 "He's got a very cool demeanor," said Owens. "He's very chill around the barns and stuff. He gets a little excited when he gets his ribbon—he likes to not stand still. Other than that, he's very easy to handle."
A partnership since the summer of 2012, Owens first piloted the gelding in the 1.15-meter jumper classes, only to make a steep progression up to the 1.50-meter and grand prix classes within a year's time.
"We got him and we kind of figured each other out—and started going from there," said Owens of his DS Holdings, LLC mount. "But he's been a good horse."
"Frankie's really great with the young horses," said Owens' sister Whitney, who also competes at the grand prix level out of the family's Oakwell Farms in San Antonio, Texas. "They have a lot of trust in him," which she contributes to their abilities to move up through the heights quickly under his guidance.
And "Cello's" relationship with Frank is no different. Coming off a grand prix win last month at the Great Southwest Winter Series, the pair entered the expansive grass field fifth out of 15 horse-and-rider combinations to earn the third clear round.
As the middle rider of five to return in Allen Rheinheimer's flowy jump-off, Owens had to best his fellow Texan Matt Cyphert's time of 40.85 seconds.
"[Capricello 2] can be quick but he does have some air time so the plan was to leave out where I felt I could—go inside where I could," Frank said. "And kind of hope it all worked out—and today it did."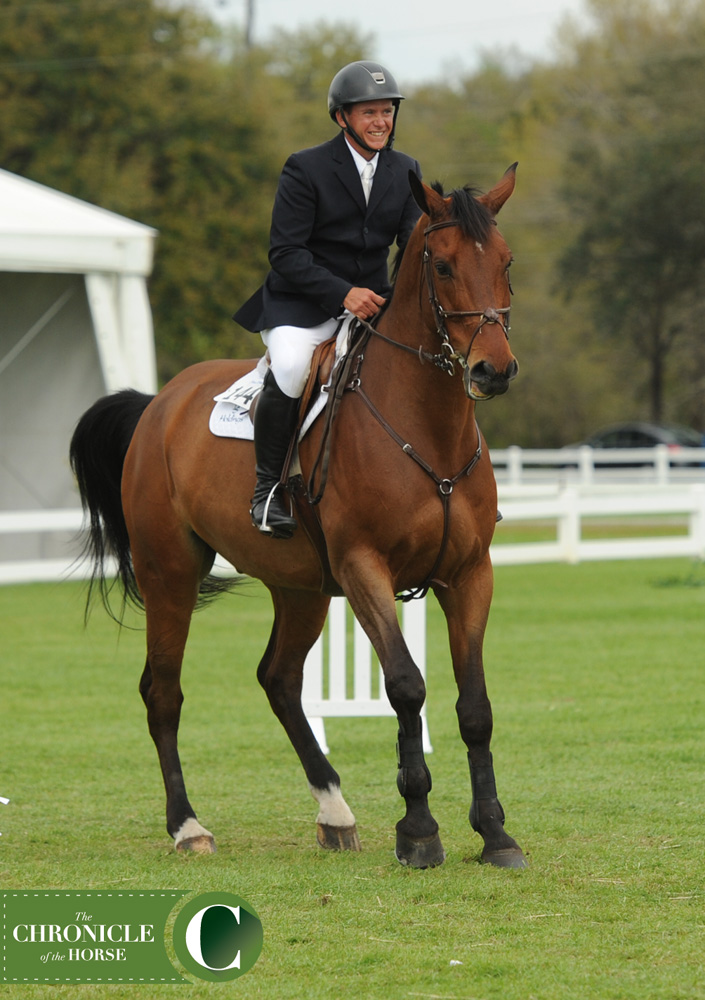 The pair beat Cyphert and Lochinvar with a time of 40.49 seconds—just speedy enough.
"It's a lot of fun to watch him ride," said Whitney who came up from home to watch the class and support her younger brother. "We both do the grand prixs—even though I'm not riding right now. When we are competing against each other—you know it's kind of like this special competition but we cheer for each other."
Make sure to check out the March 27 issue of The Chronicle of the Horse for more in-depth coverage from Gulfport.