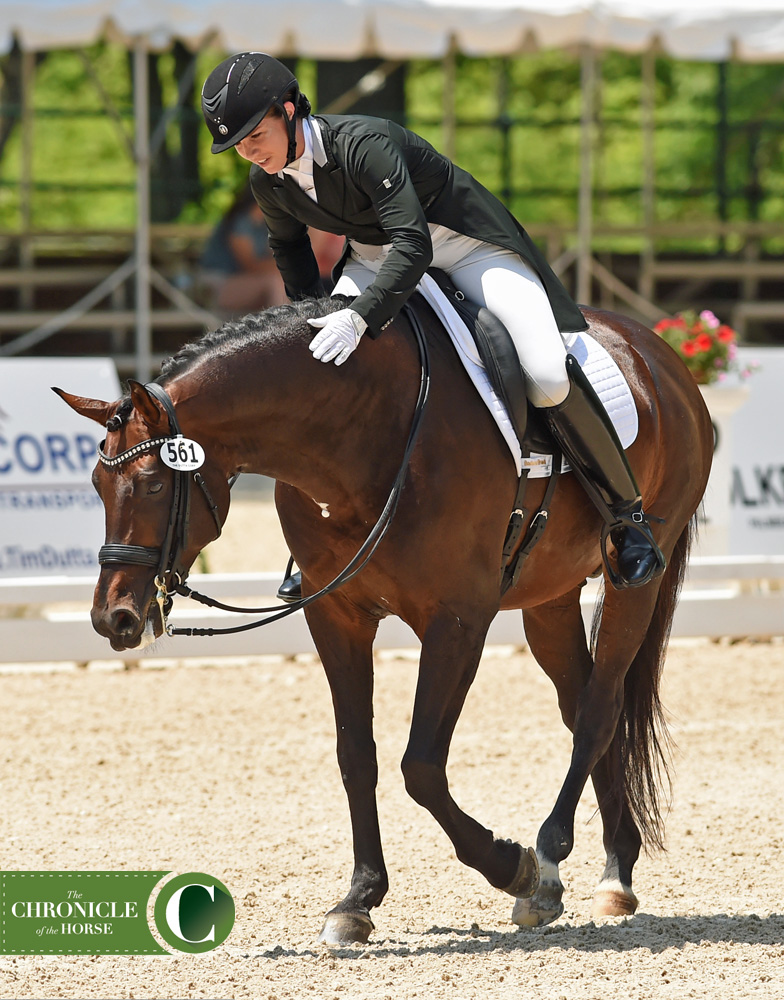 Gladstone, N.J.—May 20
Eight years ago, in a small, old barn in East Amwell, N.J., Bridget Hay watched as her homebred Faolan was born. As she looked at his gangly legs and the star adorning his face she hoped he'd go on to become a dressage star, but as anyone who breeds horses knows, nothing is for certain.
But the 8-year-old Oldenburg stallion (Freestyle—Wyoming, Weltstern) lived up to those expectations and is competing in the USEF Intermediaire 1 National Championship. And he's got some big shoes to fill.
It's been three years since Hay lost her horse of a lifetime, Faolan's full brother Fitzhessen, to laminitis.
"Faolan is stepping up to the plate for his brother because losing 'Fitz' was like the end of the world for me," she said. "He was everything."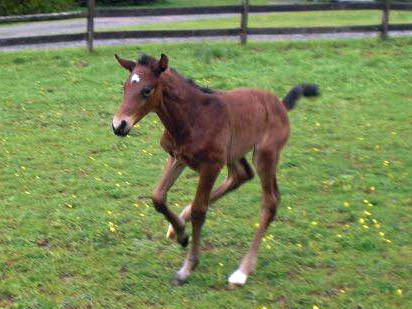 In several ways, the siblings are quite different. Fitz stood a full hand taller than Faolan and was much hotter and more reactive than his younger brother, but Hay's found that they're similar in the ways that really matter.
"They go into the ring, and they try hard for you," she said "They don't say no, and they give you everything you ask for. They don't quit on you. In the past, I've had horses that weren't like that, and now that I know that this exists I don't want the other. That's their biggest similarity—their heart and work ethic.
"It's hard because Fitz was my horse of a lifetime, and I had a bond with that horse like I've never had," she said. "I'd be in the barn and I'd just yell, 'Fitzhessen what are you doing?' and he'd always answer me. That horse would always yell back. That's the way he was. He'd wait for my car. I would play tag with him in the indoor.
"Faolan, it's a little different because he's a stallion, but when I go down [to his stall] he starts nickering at me," she continued. "Faolan is very much stepping up to the plate. He got me places that his brother never got the chance to."
All but one of Hay's horses are homebreds. She breeds one to two mares a year and brings them up herself because purchasing a horse in Europe isn't feasible for her. But if you ask her, turning them from spindly foals into dancing queens is an advantage.
"I could get on [Faolan] bareback and ride him around her. He just doesn't care about atmosphere. He's not a spooky horse," she said. "He's so confident in himself and in me. And that's how Fitz was too. They trust you in strange places, and that could probably be because I've had them since the day they were born.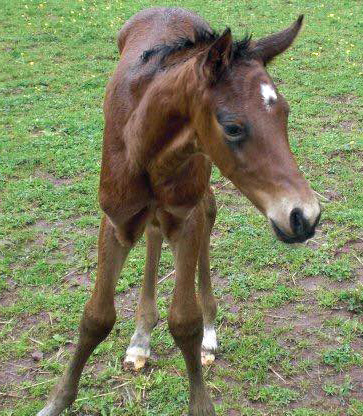 "I know them inside and out," she continued. "We have a different trust level because I start them myself, and I know everything about them. It's very different when you get a horse that you didn't start which is rare for me."
Hay grew up riding in Pony Club and has her B rating. She did low level eventing and jumpers until her final year of high school when she got a job with local Grand Prix rider Silke Rembacz. At the time Rembacz was sharing a barn with Robert Dover and his then assistant Katherine Bateson-Chandler, so it was a pretty natural for Hay to transition to dressage. These days she runs Rainbow Ridge Equestrian Center in East Amwell, N.J. with her mother Barbara who is a low-level dressage trainer and national examiner for the U.S. Pony Club.
Though Hay might have turned to dressage for a career, she hasn't forgotten her roots. She hacks out on all of her dressage horses, and she enjoys participating in hunter paces when she's got a suitable mount.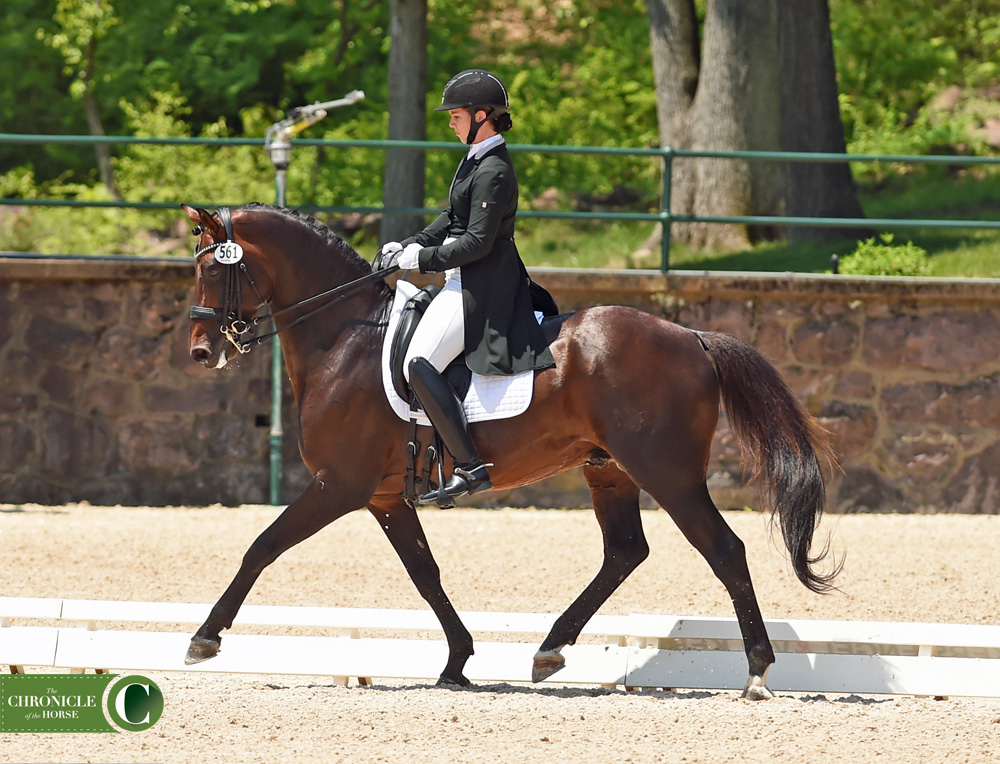 This is Hay's first full season competing in CDIs, but when she heard that The Dutta Corp. U.S. Dressage Festival of Champions was going to be held in Gladstone this year, she decided she'd take a shot.
"We made it here, so it's awesome! And he's young, so he's got so much ahead of him," she said. "I did Faolan last year at [Dressage at Devon (Pa.)] as a 7-year-old in the CDI, Prix St. Georges and Intermediaire 1, and then this Florida with the goal of trying to make it here, and we got here! I was just so happy to get here. My goal was to make it, but of course you get competitive and want to do better."
To see all of the Chronicle's coverage from the Festival of Champions, click here. And make sure to read the June 5 issue of The Chronicle of the Horse (which is also the annual Dressage Issue!) for more in-depth coverage from the Festival.