Elkton, Md. – April 15
Cross-country made for an exciting finale for the international competitors at the Fair Hill International April CIC and Horse Trials.
Phillip Dutton scooped up both first and second place in the CIC*** with Mr. Candyman and Z, respectively, Chris Talley took the blue for the CIC** with Sandro's Star, and Courtney Cooper rode Tender Bravissimo to a CIC* win.
Overnight leader Mr. Candyman, a 10-year-old Holsteiner (Canto—Montara) owned by Anne Jones, Bridget Colman, Caroline Moran and Thomas Tierney, jumped boldly around Derek di Grazia's CIC*** track this morning adding 5.6 time penalties to clinch the win in the division.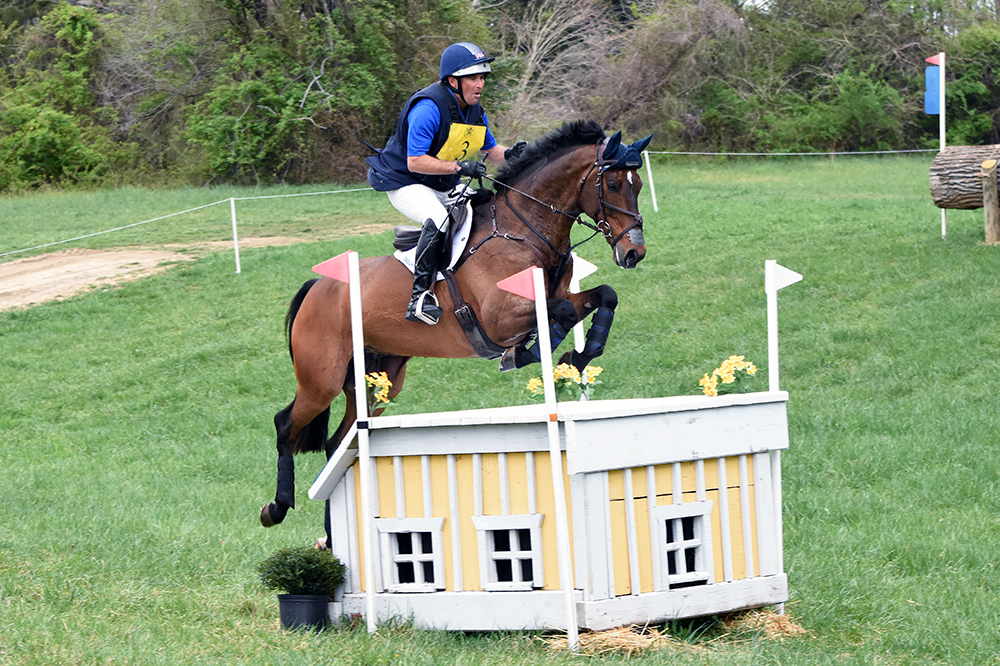 "He's getting better and better all the time," Dutton said. "He naturally doesn't have a lot of confidence in himself. Slowly but surely he's getting more secure on the cross-country. He's handling this level pretty well now." The pair finished on a cumulative score of 54.5.
Dutton's second ride, Z, may have finished in second place, but he was the fastest horse across country picking up just 4.8 time penalties.
"Z was great. It was a good course, forward riding, there was a couple parts I made him wait. In the water, I got him to stay on a short stride there, but the rest of it was good forward riding," he commented on the 9-year-old Belgian Warmblood (Asca— Bellabouche) owned by Tierney, Simon Roosevelt, Suzanne Lacy, Jones and Moran.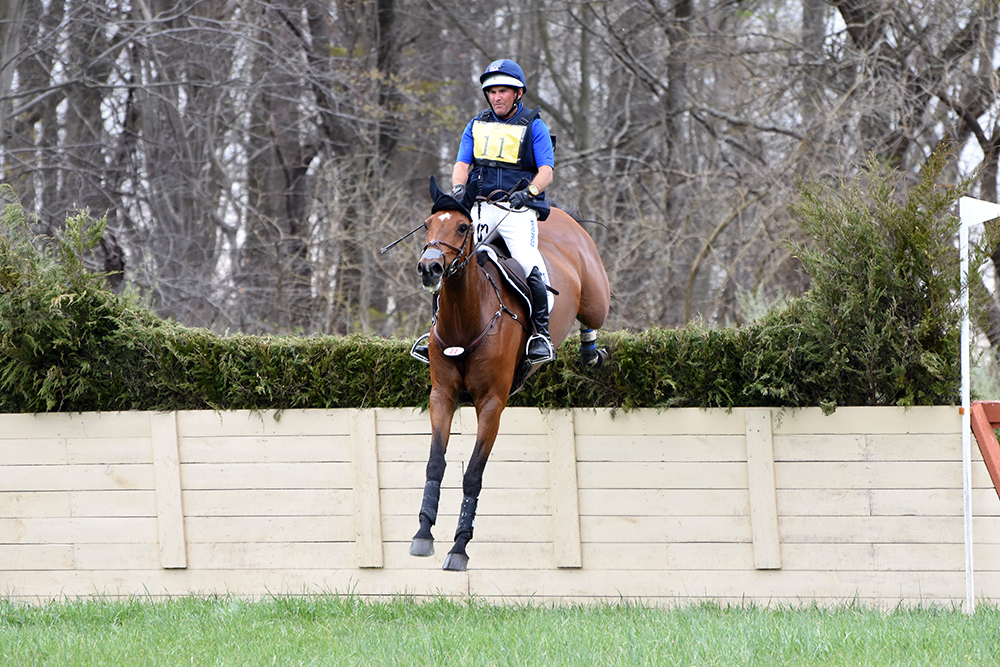 Finishing first and second at any event would be considered a success, but for Dutton it makes the future look even more promising for these talented horses.
"They're up and coming horses, and I think next year they should be ready to be competitive at the four-star level, which is good timing with the World Championships coming up," he explained.  "It's step-by-step to get them really good at all three phases, but today was a good day. I thought they both learned a lot and had a good experience."
Erin Sylvester and Frank McEntee's Paddy The Caddy steadily climbed the three-star leaderboard throughout the weekend, starting in fifth after dressage with a 51.2, and moving into fourth after a double clear show jumping before finally landing in third following cross-country. The 10-year-old Irish Thoroughbred (Azamore—Slamy) added 7.6 time penalties to finish on a final score of 58.8.
"He's grown up a lot in the last year, and he keeps getting better and better every go out. He always loves Derek's courses. They set him up really well to read combinations and try for me, so he was great," Sylvester said.
This Maryland venue is a familiar site, as "Paddy," who was originally destined for the racetrack, began his career just across the street. "He actually was in training at the Fair Hill Training Center as a 2-year-old," Sylvester explained. "So it's special for his owner, Frank McEntee, to be on both sides of the road and to see what he was like over on the track as a 2-year-old and over here now."
When Phillip Dutton jumped the wrong fence with overnight CIC** leader Fernhill Singapore, he left the door wide open for Chris Talley and Hannah Salazar's Sandro's Star to take the top spot.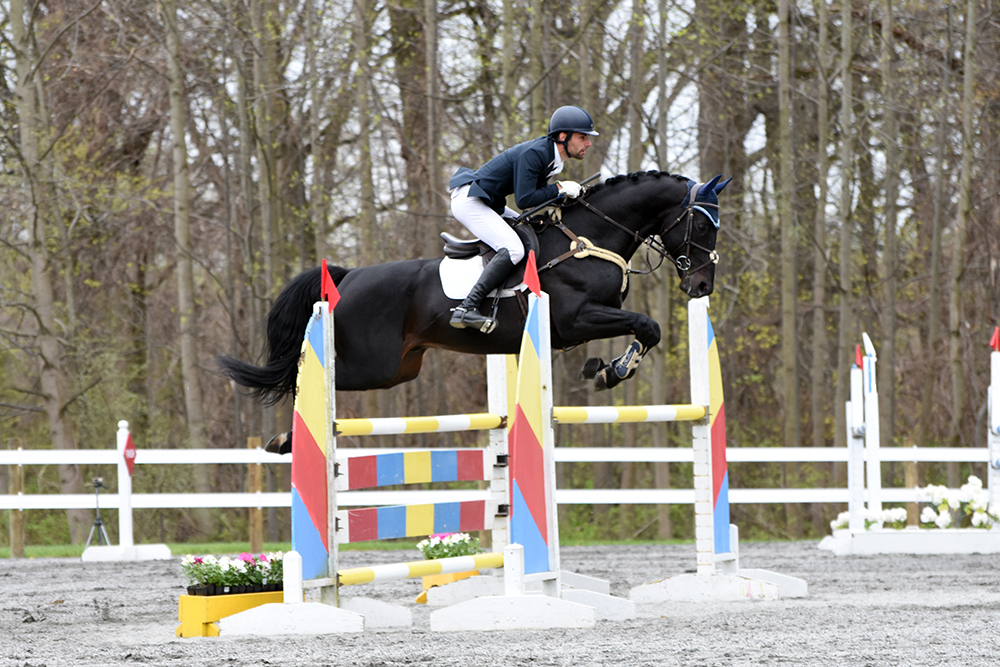 The 9-year-old Oldenburg stallion by Sagnol added two cross-country time penalties to his dressage score to finish on a winning mark of 48.4 points. "He was really good. It was his first two-star, and only his second intermediate, so I was really pleased with him. He's a little green, but still answers everything really well," Talley said.
Kaitlin Spurlock and Steplin LLC's Cartender de Nyze picked up second place in the division, and Colleen Rutledge and her own UNO finished third.
In the CIC*, Courtney Cooper and the Dare to Dream Team's Tender Bravissimo earned the win. The 8-year-old Holstiener (Contendro II —Lassandra) finished just two second above optimum time on cross-country to hold a final score of 47.1. They are followed by Skyeler Voss and her own Argyle in second and Olivia Grabaskas and her own and Debra Grabaskas' One and Only in third.
Full scores can be found here.