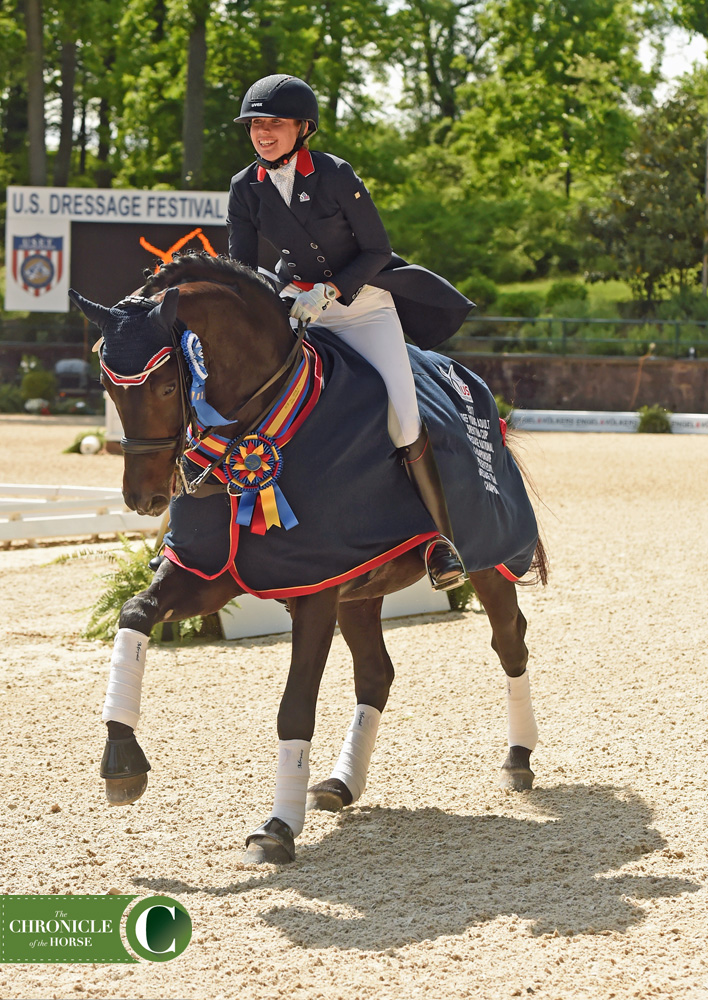 Gladstone, N.J.—May 21
"He knows the difference between red and blue," Kaitlin Blythe and Maryanna Haymon joked about Don Principe as he was adorned with his championship cooler. If that's the case the stallion certainly had a lot to be excited about.
After earning the red ribbon in his previous two tests this week, "Prince" pulled out all the stops to earn a 69.30 percent in the Grand Prix freestyle, 16-25 for the win in that test. That win gave him and Blythe the boost they needed to take home the USEF Young Adult "Brentina Cup" Dressage National Championship.
"I'm thrilled with my horse," said Blythe, 25. "He loves the freestyle. It's his favorite thing. He just lights up in the arena. I cannot believe this is real life right now. It was a little surreal."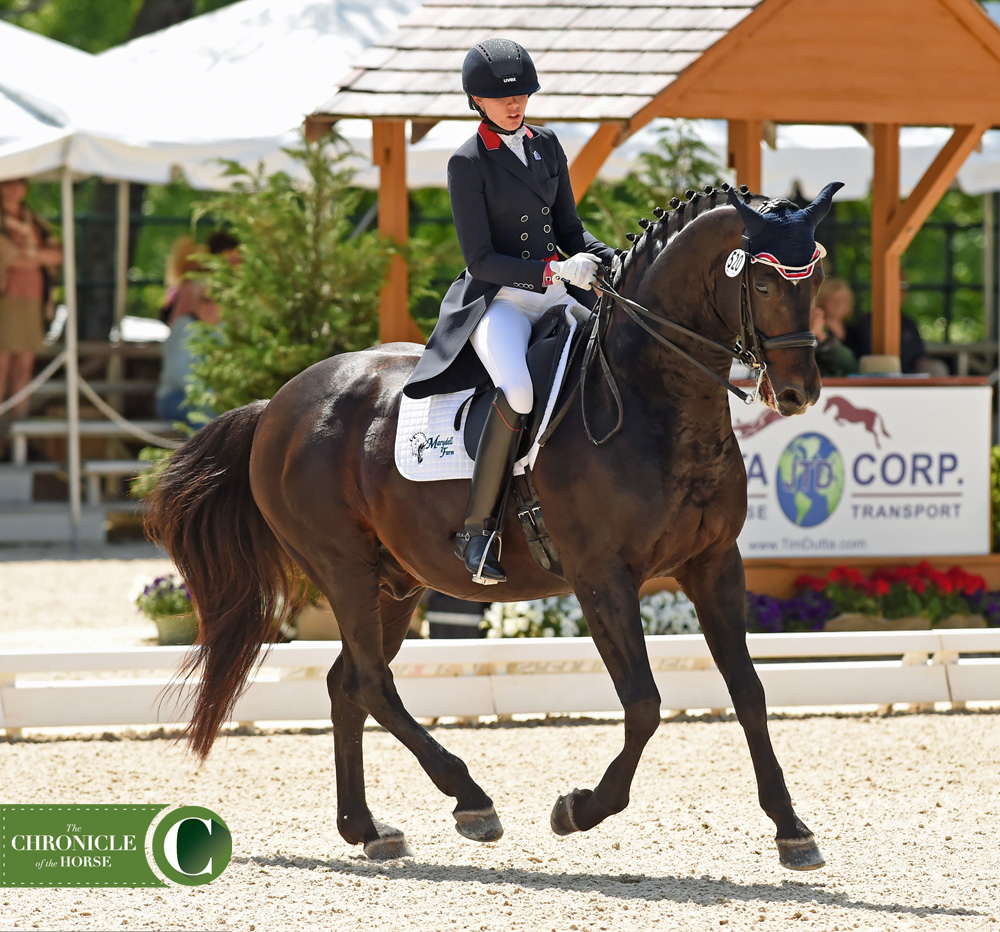 Blythe paired up with Prince last December, and been working with Anne Gribbons to build a solid partnership with him in a short period of time. Prince has had a number of accomplished riders including Courtney King-Dye, Jennifer Baumert, Michael Bragdell and James Koford, and the music Blythe used is the same tune Prince has danced to with many of them.
"It's been a little bit of a pressure situation because so many people have been able to so well with him," said Blythe. "He just is such a willing horse, and he has his moments where he's like 'No, no, no, like this little girl'. He's such a great teacher, and he has such an incredible character that he passes along to his offspring as well.
"It's amazing that he's been able to do it for as long as he's been able to do it, and I just have so much respect for him and what he's done for the sport and what his offspring has done for the sport," she continued. "It's been really, really special to get to have a partnership with him."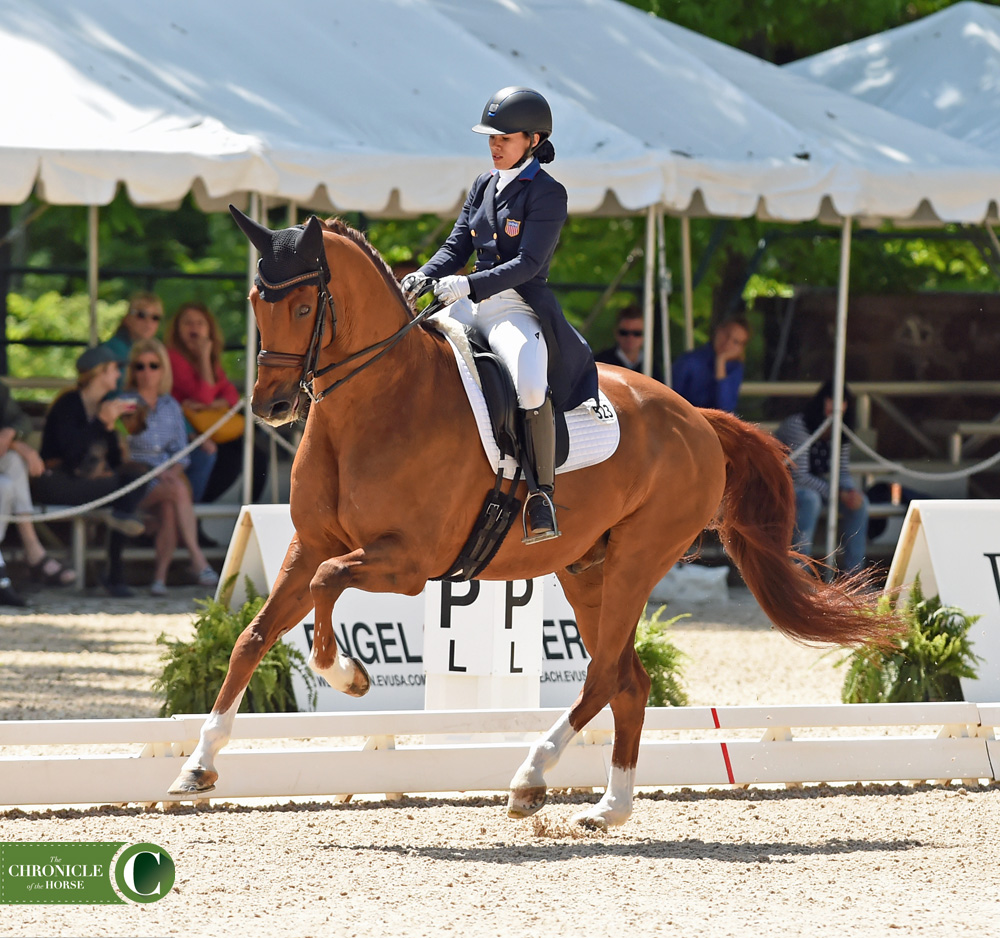 Natalie Pai took home the reserve national championship with Unlimited, a horse she partnered with five months ago. She initially wasn't sure she'd make it to Gladstone after she struggled to get the flying changes with him.
"He was awesome today; he really likes the freestyle," Pai said. "He gets way more active and everything and more energetic. I was really happy with a completely clean test. This whole weekend I can't believe I was able to really step it up and be able to make every single change clean.
"He was so good this weekend, and today he really tried his best, and he gave his heart out for me," she continued. "And I'm thankful to be here. Thank you to everyone who helped me get here, and I can't believe it happened either. Incredible."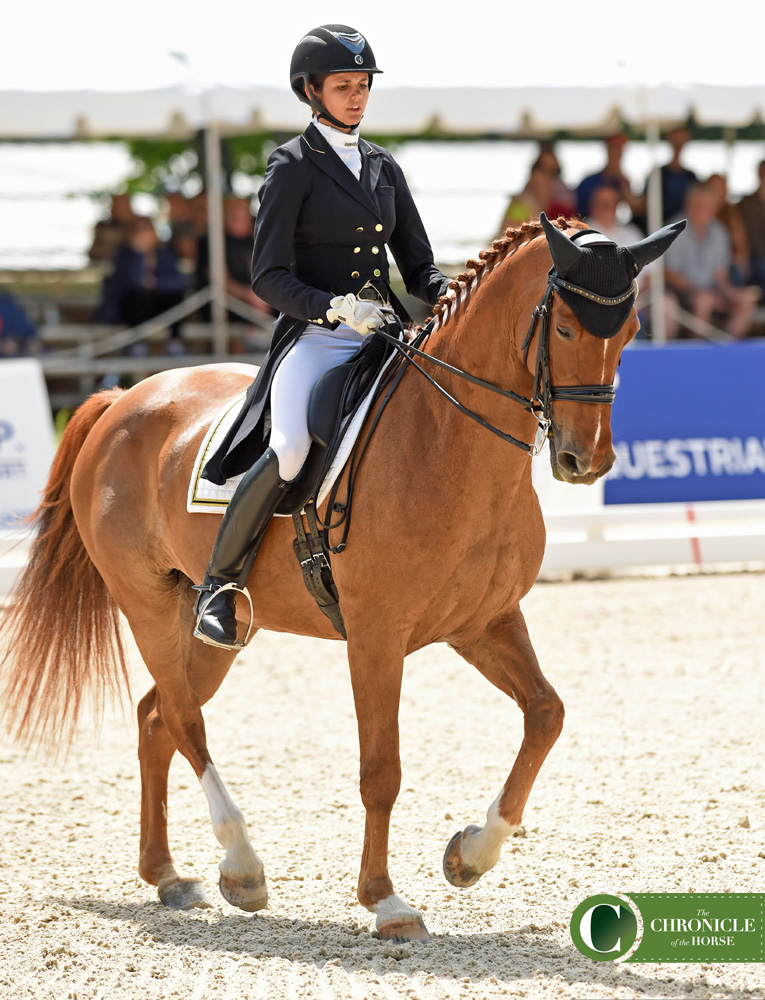 Molly Paris slotted into third with Countess, after a freestyle she described as being testing. The 15-year-old Danish Warmblood spooked during the test, and the pair fell out of rhythm for a few movements.
"She's an awesome mare, there was just a lot of miscommunications," she said. "You hate to— especially on a horse like that—go out there and have a ride like that because she doesn't deserve that, but I'm really, really happy with her trot tour. She's an amazing mare; she's teaching me so much, and I'm just really excited to move forward."
See full results here.
To see all of the Chronicle's coverage from the Festival of Champions, click here. And make sure to read the June 5 issue of The Chronicle of the Horse (which is also the annual Dressage Issue!) for more in-depth coverage from the Festival.